This post was sponsored by SwimWays as part of an Influencer Activation for Influence Central and all opinions expressed in my post are my own.
We had a warm stretch here in Northern California and decided it was a good time to take baby Allison for her first swim. We all love swimming, so we were excited to introduce her to one of our favorite summertime activities. We knew we were going to need something for Allison in the pool since we have three kids under five and none of them actually knows how to swim yet.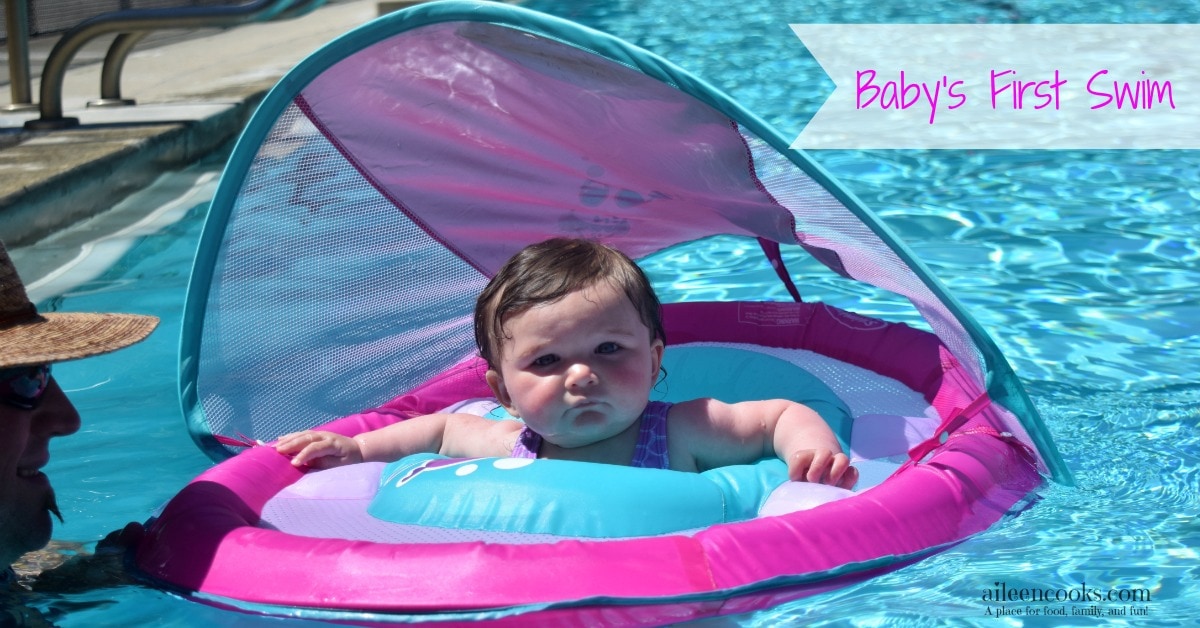 Thankfully, we had the SwimWays Baby Spring Float. We've used this same brand of spring float with all three kids and I love how it makes them feel safe and secure. It was the perfect way to introduce her to the water.
Water introduction is step 1 of 3 of the SwimWays Swim Training. The Baby Spring Float is especially made for babies aged 9-24 months. The sun canopy is also adjustable so you can position it based on the sun's position. We had it positioned out of the sun for the sake of pictures, but we normally keep them all safe and shaded during our swim sessions.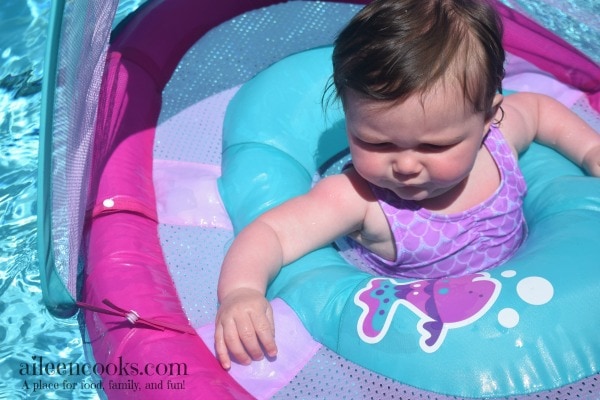 It took a few minutes to adjust, and then she was happy as can be in the water. She loved watching her brother and sister swim and even figured out that she could kick her feet and move her float across the pool.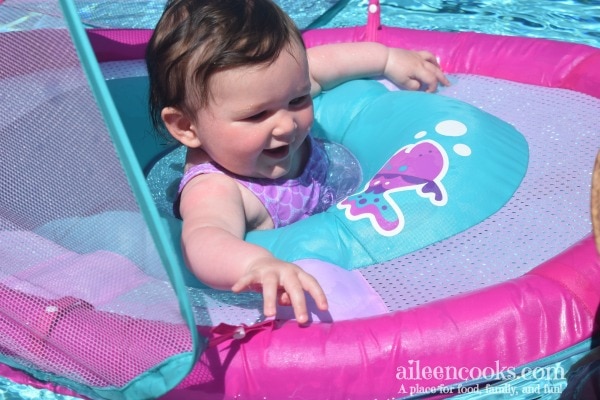 I love that we were able to get our kids out in the pool early this year. I'm really looking forward to spending lots of time in the pool with my kids this summer and working towards the older two kids learning to swim.
National Learn to Swim Day is May 20th. This unofficial holiday was started by SwimWays in 2012 and is dedicated to helping kids learn how to swim.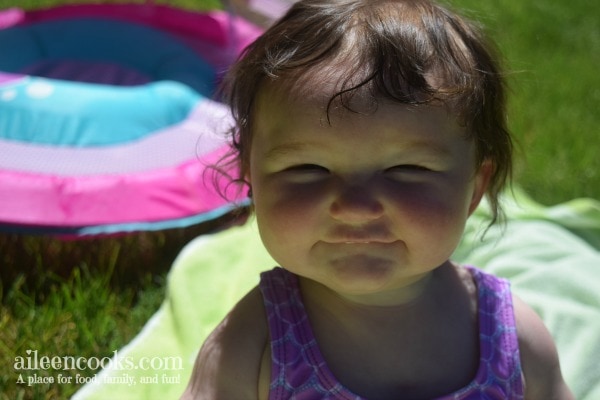 After our swim, we decided to take a little break on the grass and dry off. I love my little ham. 🙂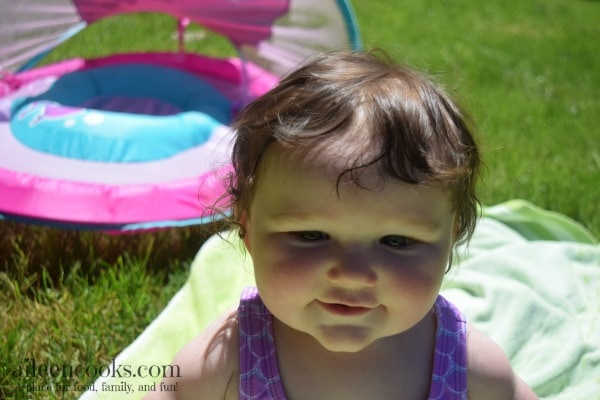 It was the perfect excuse to take pictures of my little cutie. They change so much in the first year and I'm trying to capture as many moments as possible.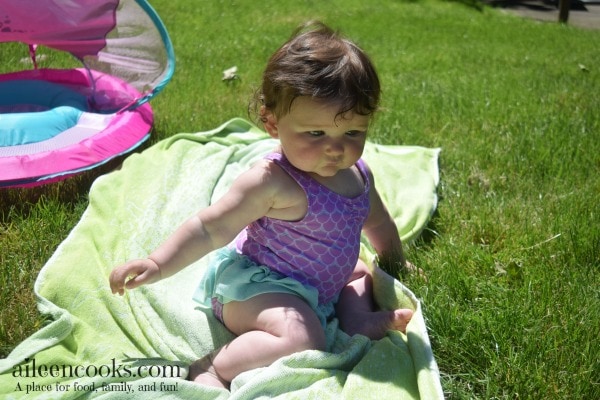 She is so close to learning how to crawl! She gets on her hands on knees and rocks, crawls backwards, and can go back and forth from crawling position to sitting. This is such a fun age!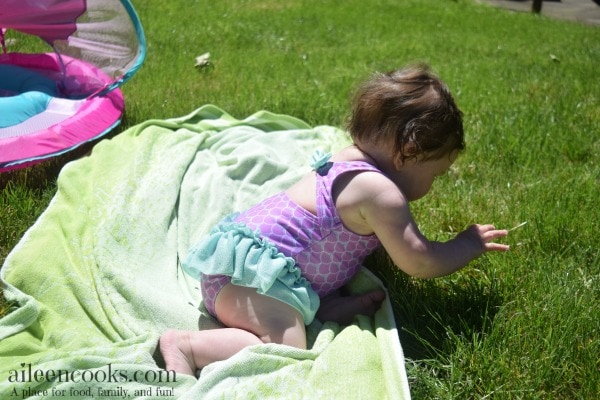 If you want to pick up a SwimWays Baby Spring Float, you can find them at Target on-line and in-store.
Related Posts: