10 Ways to Rock New Years Eve With Kids
New Years Eve isn't the same experience now that I have kids. The days of staying out all night are long gone and have been replaced by dinner time, bath time, and bed time. I know I'm not alone, so I have put together some fun ways to celebrate New Years Eve with kids while avoiding the late hours and major meltdowns.

Dress Up
Let your kids pick out their celebratory clothes and pretend they're going to a party. My daughter got an entire bin full of dresses, crowns, and jewelry (as you can see, she likes to share). We may all need to dig in for this fun holiday!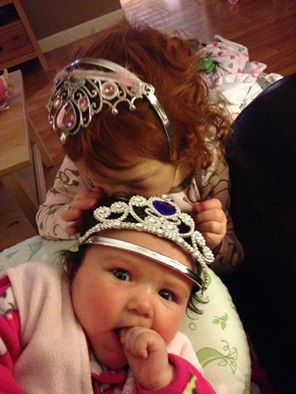 Decorate
Paper chains aren't just for Christmas. Have some fun with your kids and decorate the house with festive silver and gold.
Serve Something Bubbly
What kid doesn't love sparkling apple cider? You can even serve it in plastic champagne flutes to add to the festivity.
Serve Fancy Food
Make finger foods with your kids and let that be dinner. Think old fashioned popcorn, chicken tenders, mini pizzas, or ranch deviled eggs. Anything bite-sized or fun to eat will work!
Set Family Goals
Want to spend more time together? Start riding bikes together? Read the Harry Potter series? New Years Eve is the perfect time to pick a goal together! Goals are way better than resolutions, in my opinion.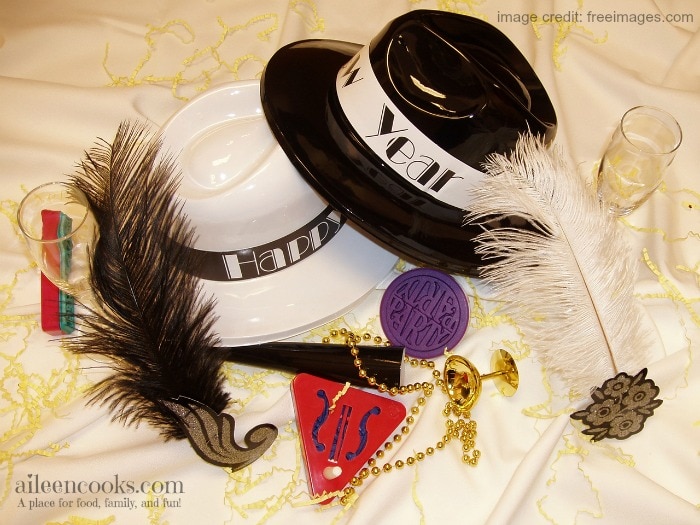 Design a Poster
Let your kids make a poster about your 2017 family goal. Hang it up somewhere you will see it daily, so you can remember to stick with it.
Have a Dance Party
What's the best way to show off those fancy outfits? Dancing of course! Turn on some festive music (Christmas music is perfectly acceptable in my book) and dance the night away. Bonus: Lots of dancing = tired children.
Don't Stay Up
Here on the west coast, we can watch the ball drop on the east coast at 9 PM PST. If you don't have the west coast luxury, Netflix is even offering a Fuller House themed countdown that you can start whenever. So, have a fun new years party with your kids, and then send them to bed a reasonable hour. Because, they need their sleep (and so do you).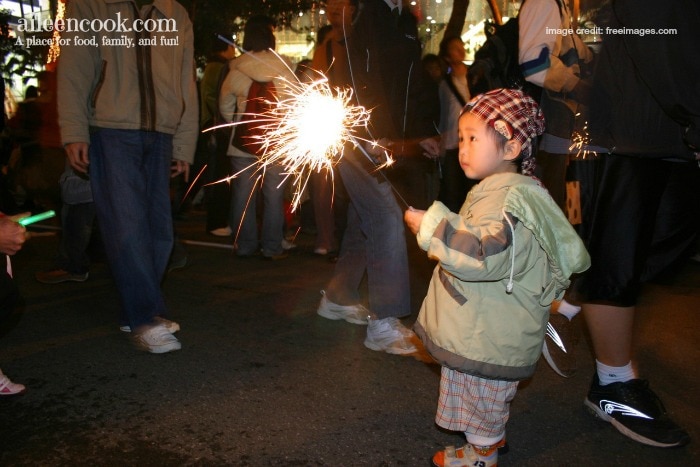 Make Some Noise
One of my fondest memories of New Years Eve as a child is banging pots and pans outside at midnight. As I mentioned before, you don't actually have to stay up that late, but let them end the night with a bang. (these DIY Maracas from Daily Momtivity look like a lot of fun)
Give Kisses at "Midnight"
Kissing someone you love at midnight is such a fun tradition. Give your kids lots of love as you ring in 2017, even if it is technically still 2016.