I have been really into making play dough sets as birthday gifts lately. I experienced homemade play dough for the first time at a local children's museum and a fellow play group mom mentioned it was easy to make and sent me a few recipes. Then, I discovered this play dough set on Mama.Papa.Bubba and new I had to try and recreate it!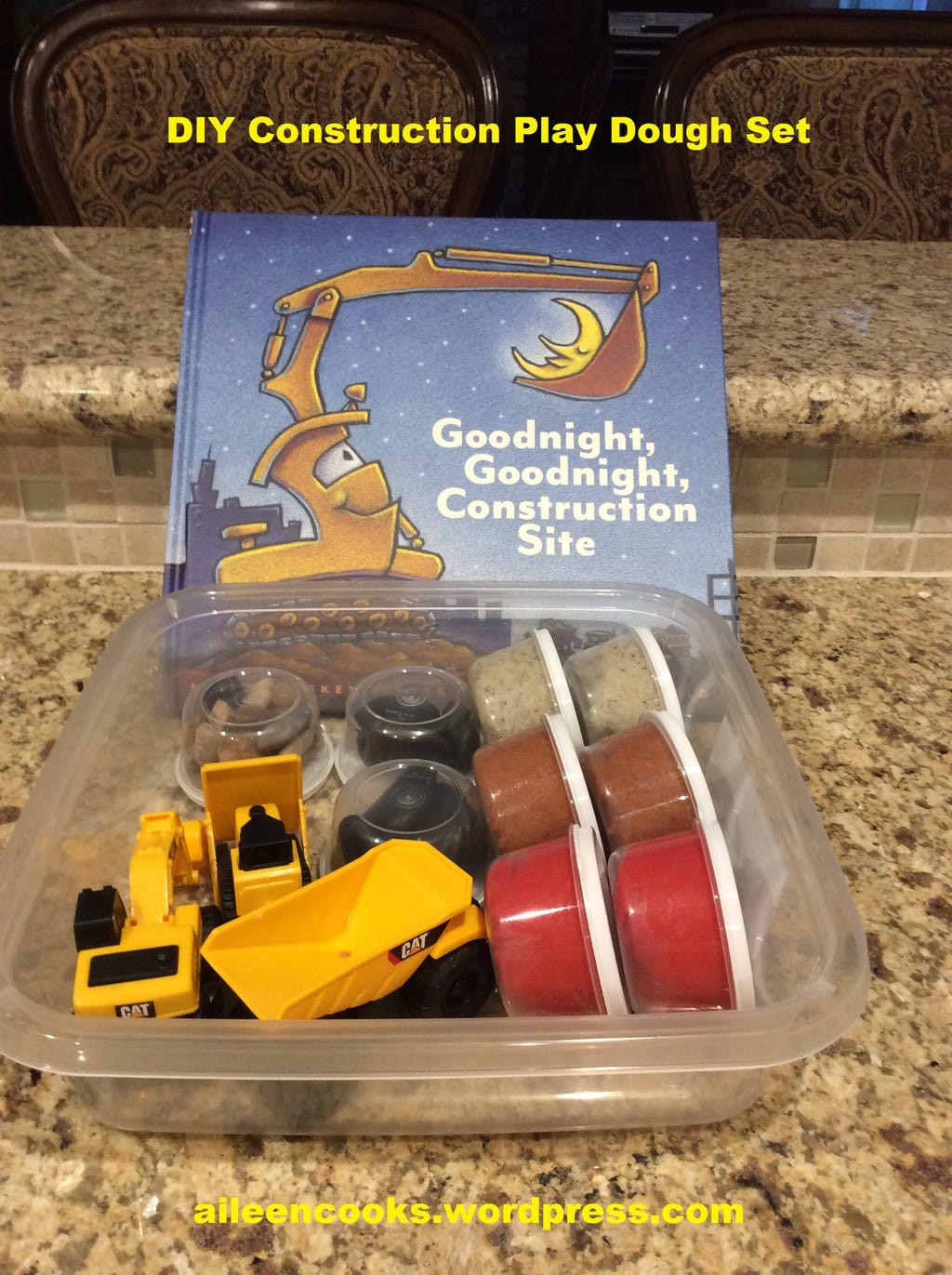 I made three different types of play dough for this set. The grey dough is a plain (no color added) dough recipe with sand (from our sand box out back) added to the mix. The brown dough is a cinnamon dough – the cinnamon gave it a nice "dirt" color and a nice smell. Yum! Lastly, I made the red play dough with a fruit punch flavored Kool-Aid packet . This one also smells great and the color is SO vibrant.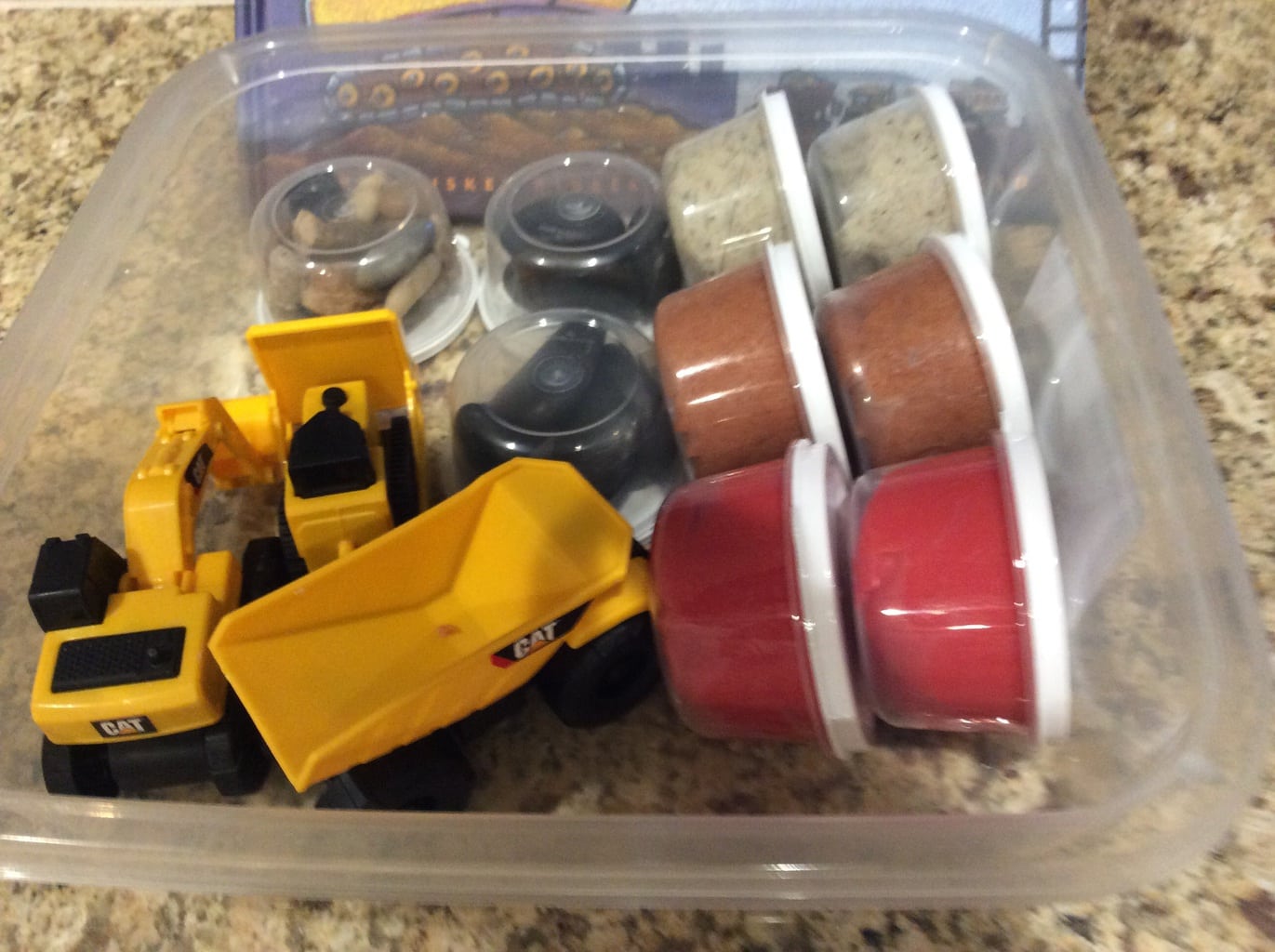 This gift is for one of William's friends who is turning 3 tomorrow. Last I heard, he really likes play dough so I thought he would be a good recipient of this set. Plus, William loves the book Good Night, Good Night Construction site and all things truck so I knew he would be pleased.
I had planned on trekking to Ikea today to buy a super fancy divided container, but talked myself out of it last-minute and headed to Dollar Tree instead. I was able to find a good-sized container to house the entire kit, the small containers holding the rocks and dough, the rocks, and the CAT construction vehicles. I am really happy with how it turned out. I hope the birthday boy will like it, too.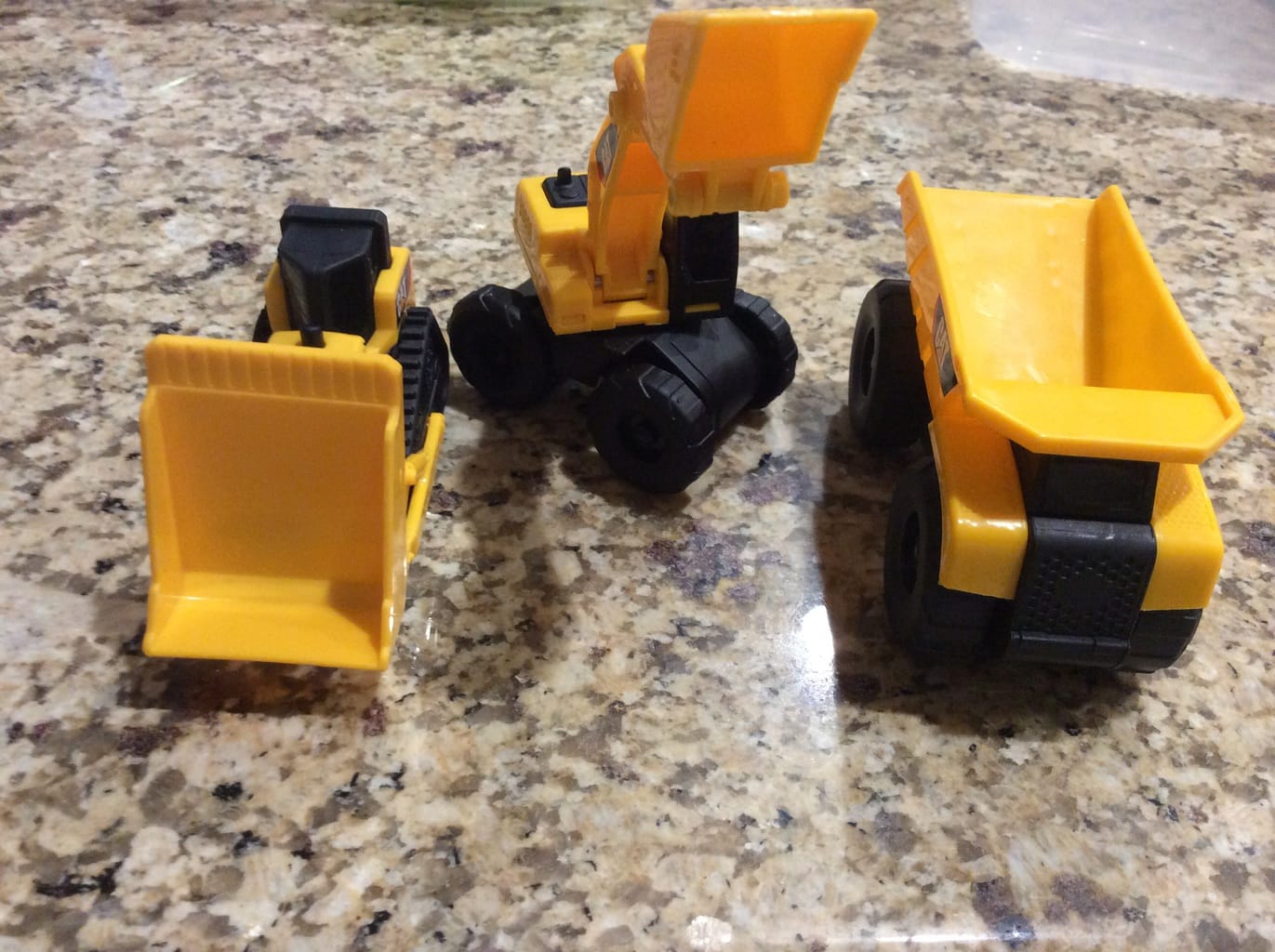 Stay tuned for the super special Mermaid Play Dough Kit I made for my niece who is turning 4 next week.
**This post contains affiliate links.**