I had to share another homemade birthday gift I made recently. This one is for my super sweet niece who turned 4 this month. Funny enough, her 1st birthday was William's due date. Of course, my sweet boy took his time coming out and was born one week late.
But, they are still super close in age, which is special. Anyway, back to the gift. I got this idea from Mama.Papa.Bubba., a great blog with LOTS of fun ideas for playing with your little one.
So, this play dough set is a little different than the Good Night, Good Night Construction Site Play Dough Set I shared on the blog last week.
I found a sweet toy mermaid with blonde hair (the same color as the birthday girl's hair) sitting in a colorful shell. I filled the shell with additional shells and some fun rocks to give it a nice beachy theme.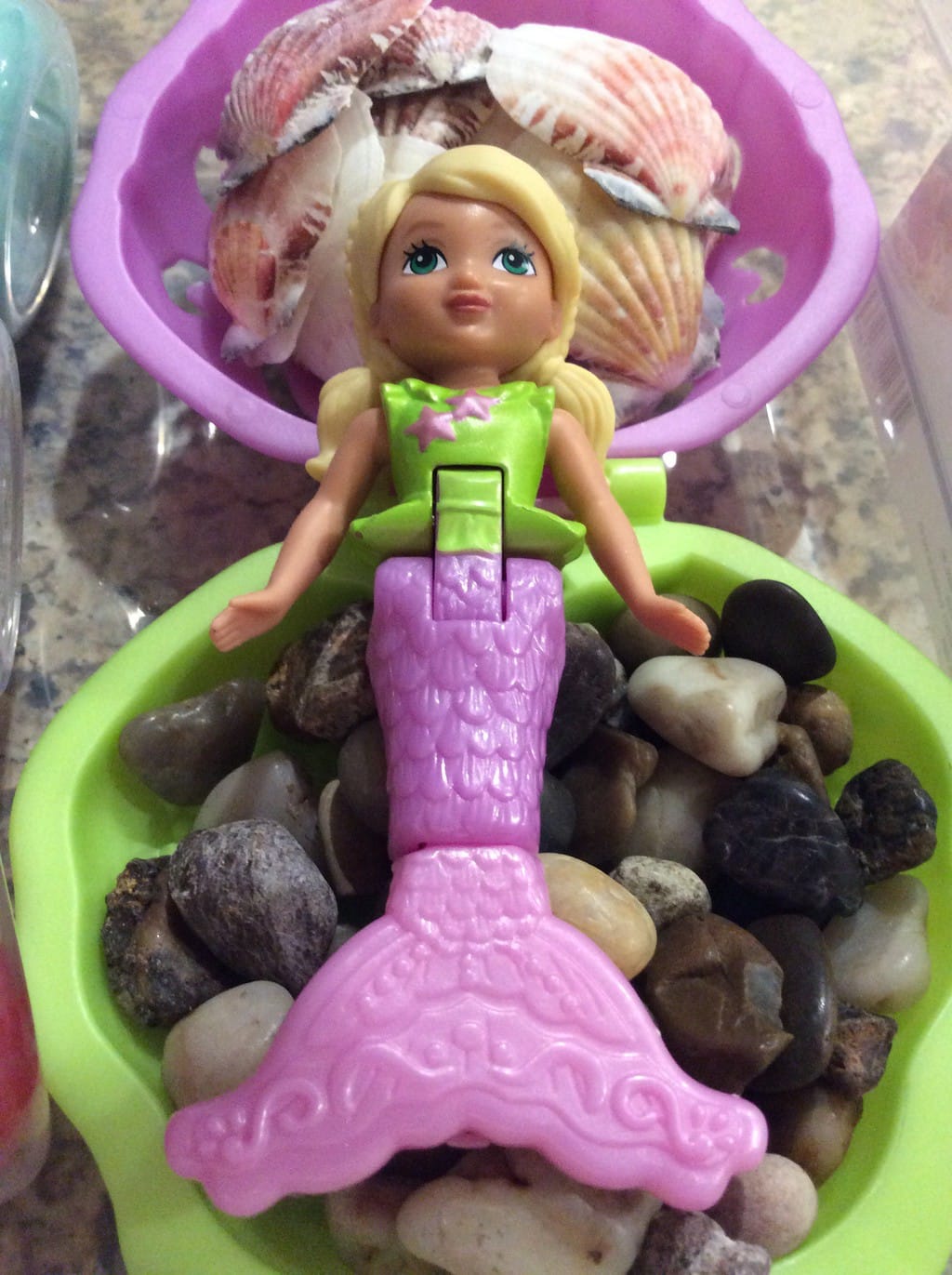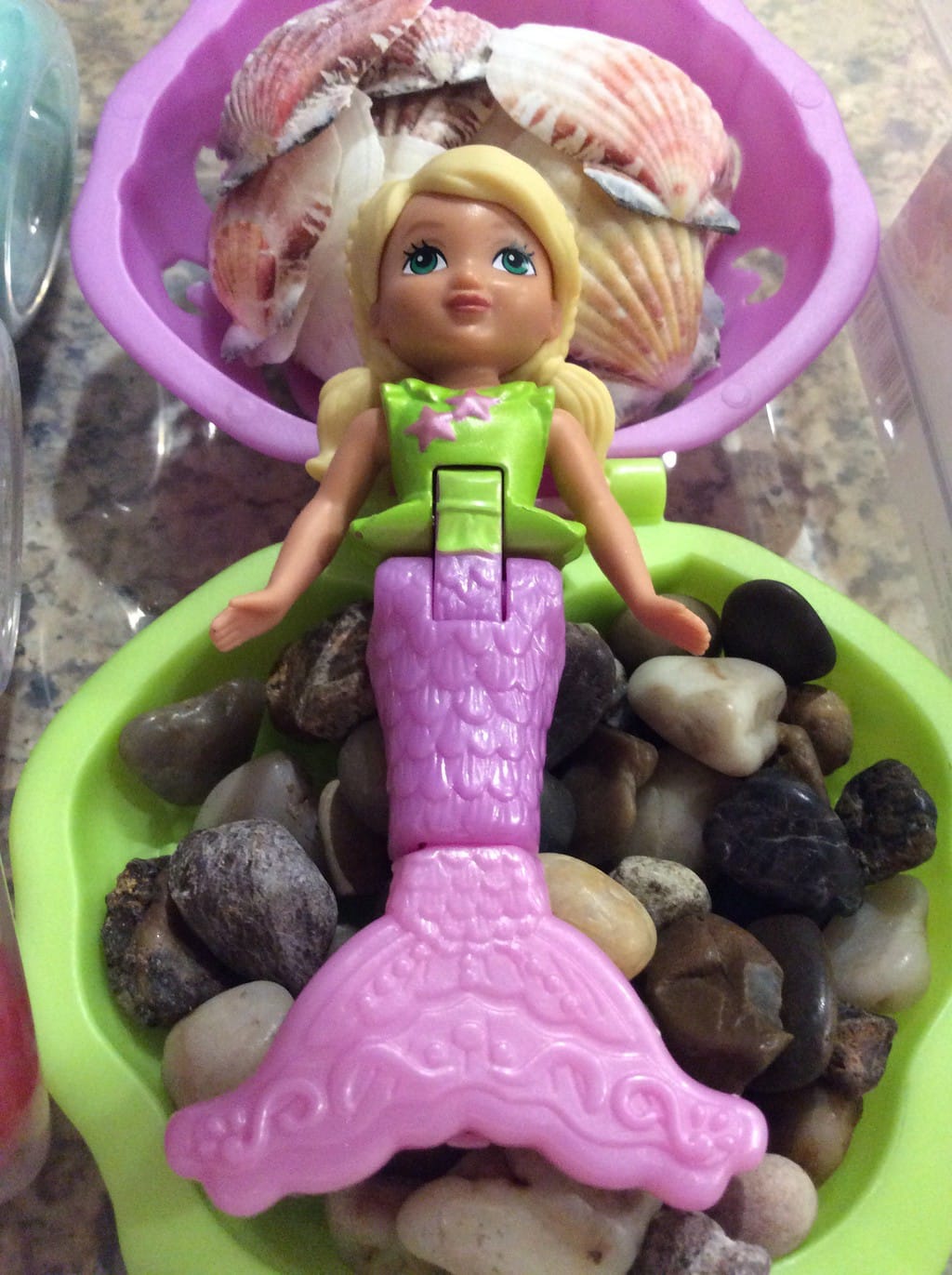 More gift ideas for kids:
I made three different kinds of play dough for this set. The first was a sand dough with – you guessed it, sand from our sand box! The second, is a red play dough made from fruit punch Kool Aid. The third is also a Kool-Aid dough with sparkles added in, because mermaids like sparkles, right? Who am I kidding, I love sparkles! And Katie isn't really into this stuff yet, so I have to embrace it where I can.
I got the large container, smaller play dough containers, shells, and rocks all at Dollar Tree. The mermaid toy was found at Target – it's a Dora the Explorer toy.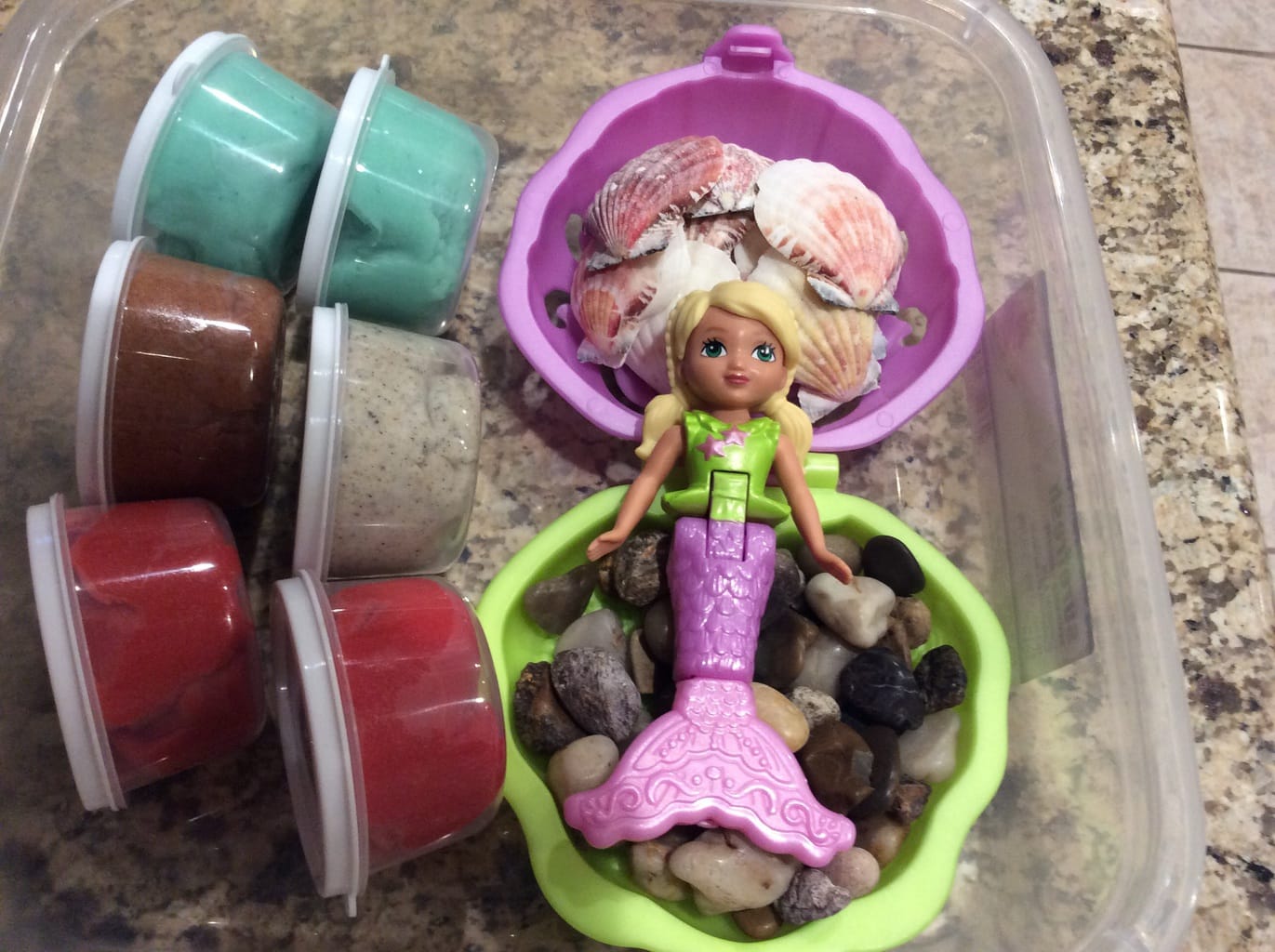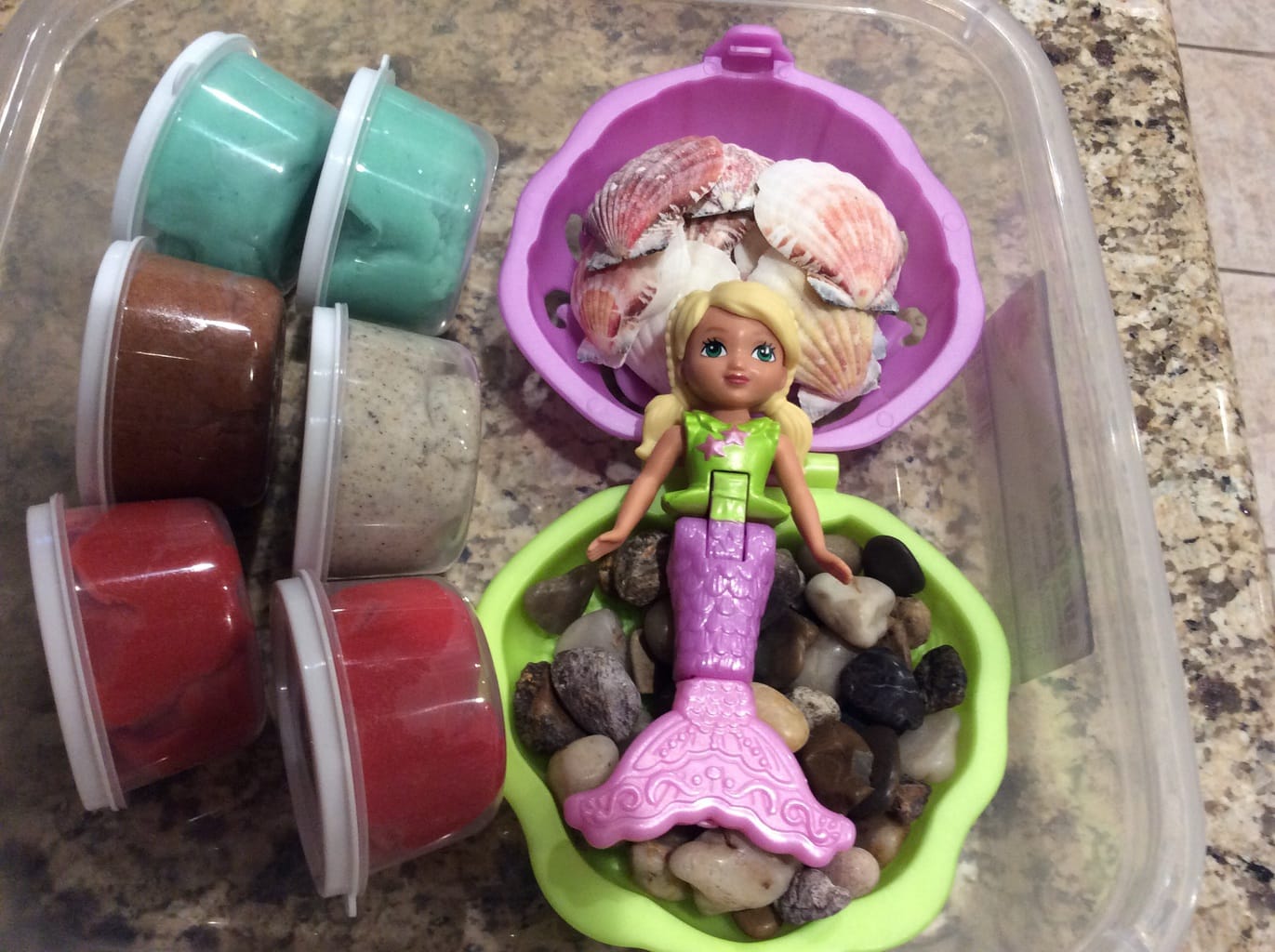 So, here you have it. My latest homemade birthday gift. If I can make it, so can you. Get out there and make something! You will be super proud, I promise.