2016 Goals: Spring Update
We're already half way through April and I realized I haven't given an update on my 2016 goals. Okay, I may have been putting it off. I haven't exactly stuck with all of them.
I wrote out my goals and shared them with the world just before discovering I was pregnant with baby number three. Yes, we wanted a third baby, but I forgot how tired I get in my 1st trimester and did not factor that in when goal setting.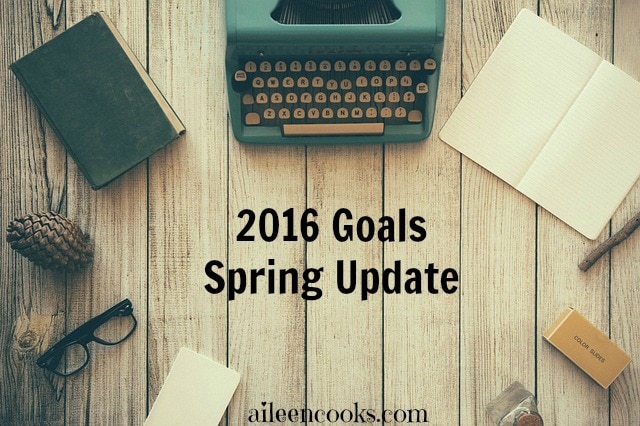 Here are my goals for 2016 (with updates):
Myself
Make time to read a book. At least once a week. – this one hasn't happened. I've been much more into binge watching Gilmore Girls. It still counts as "me time", so I'm happy with it. Note: I finished Gilmore Girls and am actively looking for a new show to fall in love with! Please let me know if you have any recommendations!
Take baths. Baths always feel like a luxury to me and do a lot for lowering my stress level, so I am making it a priority in 2016. – This has happened! I even managed to take a bath in a huge jacuzzi during our trip up to the snow last month.

Set a morning schedule that includes quiet time to blog and drink coffee before my kids get up. – I gave up on this goal until (and if) the sleepiness subsides. I'm 18 weeks and still really tired, so I'm playing it by ear.
 Marriage
Schedule at-home date nights at least twice per month. This was a goal last year, too. Through trial and error, we have learned that it is less likely to happen if we don't write it on the calendar. We may spend time next to each other in the evenings, but aren't intentional about it being "our time" together. – This has not happened as often as we hoped. Again, thanks to the sleepiness. Sorry babe! We do have plans to go out to dinner this week for our 5 year wedding anniversary.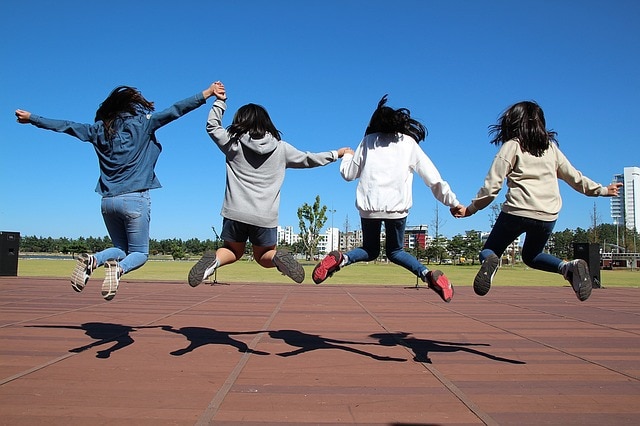 Children
Be intentional with the time I spend with my kids. That means carving out time for them daily without distraction. – Success! I have been making this happen! Just today, my husband and I let our older child stay up during naptime so he could help us plant strawberries in the garden. When we had him lay down for some quiet time, his sister woke up and I was able to spend some one on one time with her.
Continue to read to my children daily. – Yes! Sean and I have both have always made this a priority and continue to stick with it. I also plan on signing both kids up for the Public Library's Summer Reading Program.
My Blog
Continue to post at least 3 times per week. – Outside of the break I took in February, I have been posting 2-3 times per week with my goal as 3 times per week moving forward. I also had a couple of weeks where I posted every day (thanks to Soup Week and the 7 Day De-Cluttering Challenge)
Schedule my mornings so I have quality time to put into my blog regularly. This means going to bed earlier so I can get up before my early risers. – I let go of this goal. My priorities shifted with this new pregnancy and getting a little extra sleep is more important for my health than putting extra time into my blog.
Publish at least 1 recipe per week. – Yes! For the most part, I have continue to post new recipes on a regular basis (like this honey lime fruit salad and this chicken tortilla soup)
My Etsy Shop
Continue to design home decor printables until I reach 100 items in my shop. – I decided to put a hold on the Etsy Shop. With less time and energy to focus on "work", I ultimately decided against putting more energy into my printable shop at this time. I plan on slowing releasing the printables for free to my readers. Sign up for our newsletter so you don't miss out on the freebies!
Image source: pixabay.com