This post was sponsored by Sandwich Bros. All opinions are my own.
Who's kids are on summer vacation? This is our first official year with a summer vacation. Up until this point all of my kids were just home. This summer feels different because my oldest was in preschool all year. We're adjusting to a new more laid-back schedule. I thought it would be a good time to come up with some new and fun breakfast ideas for kids.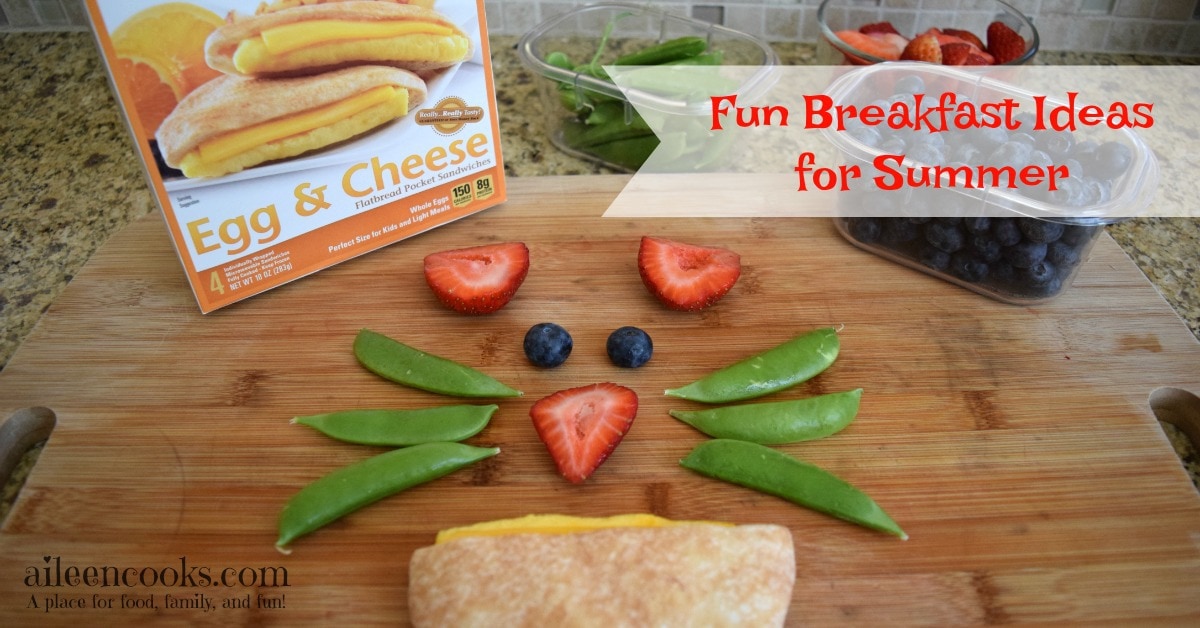 The first thing I did was head to the store to find lots of healthy and delicious summer produce. I also picked up a few boxes of Sandwich Bros. Egg & Cheese sandwiches. William absolutely loves them. I love them, too. They are quick and easy to heat up and are filled with filling and wholesome ingredients.
We decided to make faces with our Egg & Cheese sandwiches and fresh fruit and veggies (scroll down to catch a video of us in action). Our first face had grape tomato eyes and strawberry hair. We also added a little snap-pea beard.
The next breakfast face had strawberry eyes. They were a little less creepy than the tomato eyes, ha!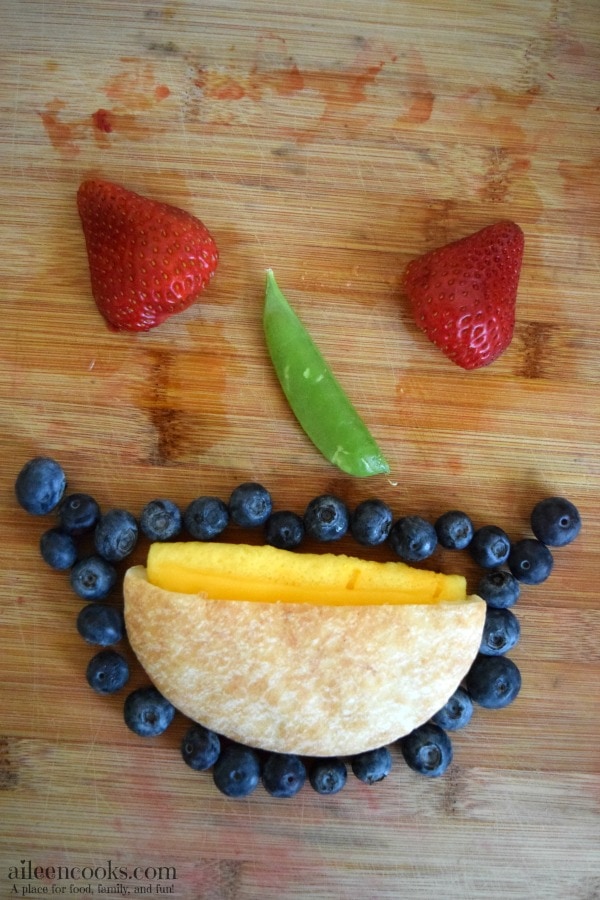 The last face we made (and my favorite) was a cat face with snap pea whiskers.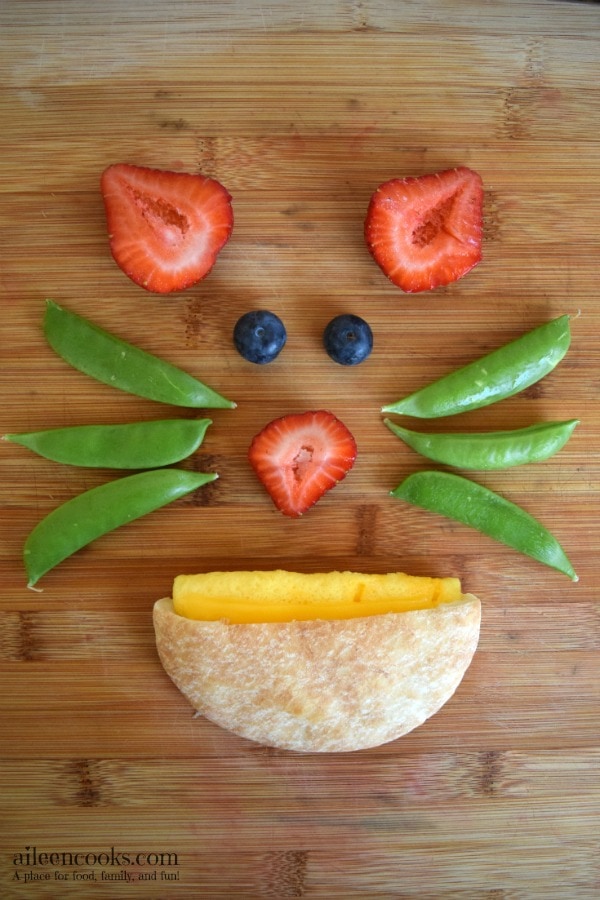 I love that we were able incorporate veggies into my kids' breakfast – and that they chose it for themselves. Letting my kids play with their food really paid off today. Mommy win!
You can pick up the Egg and Cheese sandwiches from Sandwich Bros. in the freezer section of your local grocery store or use this handy store locator. You can also grab a coupon here.
Related Posts: