5 is the New 4
You may have noticed that I took a little break and hadn't been posting quite as often for a few weeks. I mentioned that part of the reason was my lack of caffeine. What I didn't mention was I have been extremely tired even with caffeine and a little nauseous, too. All of this is happening because….
I'm Pregnant!
I'm officially past my first trimester and have been so excited to share the big news with you. William and Katie are so excited to have a new sibling to play with and Sean and I are excited to welcome another new life into our family. It still hasn't fully sunk in that we will be a family of 5 – our family size just keeps on growing. We are also celebrating our 5 year wedding anniversary this year. As you can see, we didn't waste any time starting a family!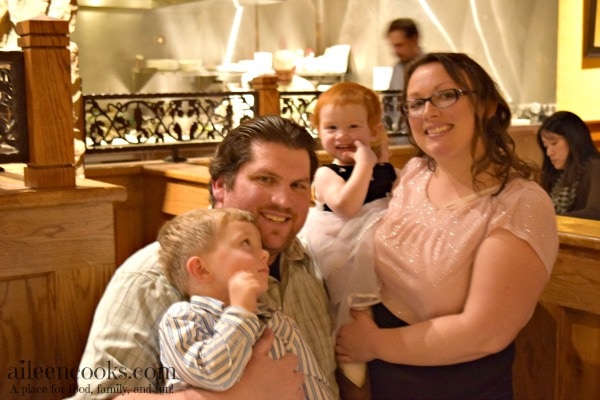 Our days are crazy, loud, and messy, but I love being a Mom. I love my babies and I love watching my husband grow into a loving, kind, and thoughtful father. My kids eyes light up when they see him, because he is seriously the best. I would  not be up to having a third child if it weren't for him.
We don't know the gender of the baby, yet, but we plan on finding out.  At this point, I have not idea what this new one will be. Some days I think it's a boy and other days I think it's a girl. This may or may not be in direct relation with which child is being an angel at the time. As soon as we know, you'll know!
I am curious, what do you think baby number 3 will be? A Boy or a Girl?