This post is sponsored by BabbleBoxx.com. All opinions are my own.
I don't know about you, but fall makes me want to cook all the things. Summer is a season where I tend to not want to cook. It's too hot and I would rather be hanging out with my kids or swimming.
Any sign of cooler weather and I want to hole up in my kitchen and make all the things. I love feeding my family (although, it can be exhausting at times, like anything else) it's a total love language thing for me. Filling their bellies makes me happy.
I am also regularly on the hunt for better-for-you options that are still kid-friendly. I may be a food blogger, but we are still a chicken nugget household. My three-year-old would happily eat chicken nuggets for lunch every day if I let her and I usually do. Ha! I try to balance it out by changing up what we eat for dinner semi-regularly.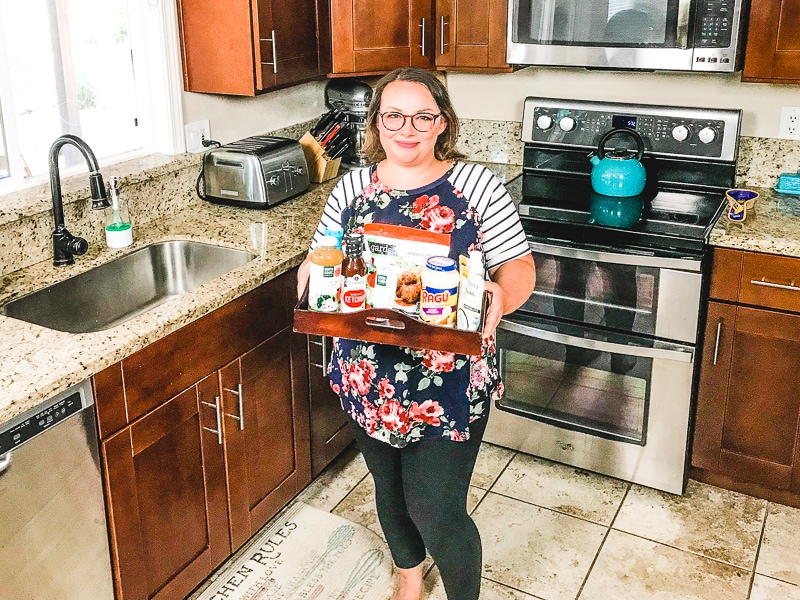 BabbleBoxx sent us a box of kid-friendly food items that we got to test out with our family and I'm really excited to share them with you today! They got us out of our rut and trying new things. Which (in my opinion) is a good thing! Here are the 5 kid-friendly food ideas that came in our BabbleBoxx.
Classic Meatless Meatball from Gardein
My first impression of these meatless meatballs is that they held together well while cooking. My kids get excited at the sight of meatballs, so this was an easy sell. My son noticed that there was "orange stuff" in them (I'm guessing some shredded carrot) and pondered what it was while he proceeded to clean his plate. All three kids devoured their Gardein meatless meatballs and did not realize they weren't actually eating meat. I tried them too and thought they were delicious. They were also very filling.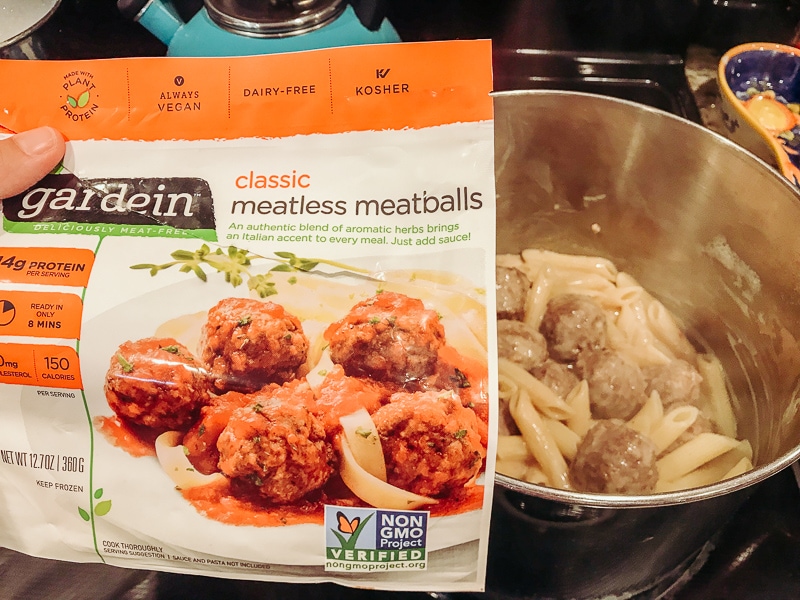 I like that they make for an easy meal. You can just heat them up and toss them in some sauce. Gardein Classic Meatless Meatballs are certified vegan, non-GMO, dairy-free and kosher. They also offer 14 grams of protein per serving. Get your Gardein Classic Meatless Meatballs here.
Squeezable Organic Coconut Manna from Nutiva
Nutiva's Organic Coconut Manna is a tasty alternative to nut butter. Their innovative pouch makes it easy to use (even when little ones help) and can be squeezed on to toast, oatmeal, or in smoothies. They come in three yummy flavors: coconut, chocolate, and almond. Nutiva Squeezable Organic Coconut Manna only has 1 gram of sugar and is dairy-free and gluten-free.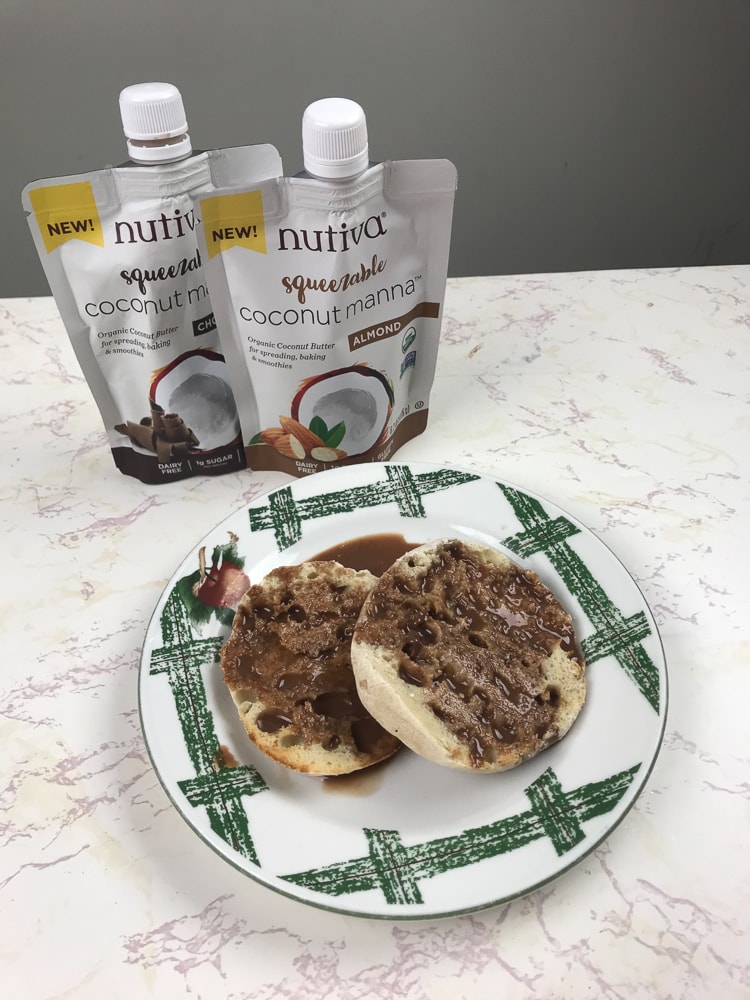 You can get 25% off all Nutiva Squeezable flavors using the coupon code SQUEEZE25! Offer valid 8/13/19-11/13/19; cannot be combined with other offers, limit one use
per customer.
Probiotic apple sauce pouches and Probiotic Apple Drinking Vinegar from North Coast Organic
My girls loved these apple sauce pouches! I snuck a taste, too, and they were really good! I love that they have probiotics added right into the apple sauce pouches, making them an even better on-the-go snack option. The pouches are really convenient because I can throw them in my purse and they don't get smooshed up like other snacks. Plus, they are relatively mess-free and don't require a spoon.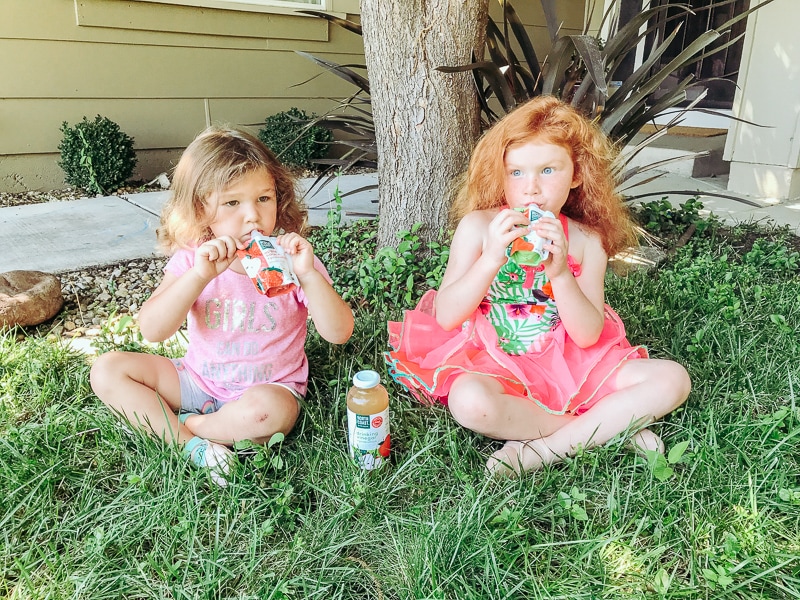 The probiotic apple drinking vinegar is mixed with apple juice and water, making it a convenient way to take your daily dose of apple cider vinegar. It does not have any added sugars or preservatives either.
Probiotics help balance the friendly bacteria in your gut and can help treat digestive issues. Learn more about North Coast Organic here. Until December 31, 2019, save $1 off any North Coast Organic product.
New Butter Parmesan Sauce from Ragu
This sauce was so good! It is a simple creamy sauce made with butter and aged parmesan. We served it over pasta with meatless meatballs and it was a tasty combination. It also makes a great addition to the Real Deal 3-Minute Mac Recipe.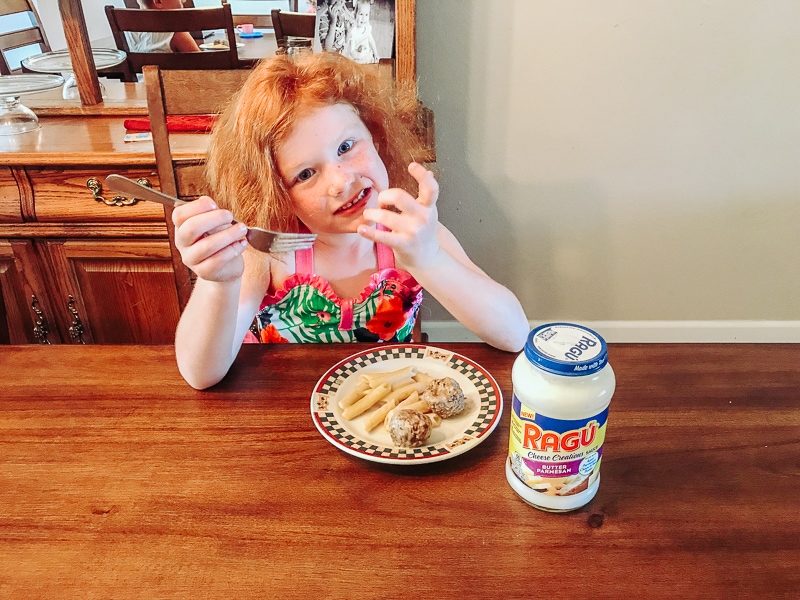 I love how easy this sauce made cooking dinner! Although I love feeding my family, it is soccer season, and sometimes you just have to get dinner on the table quickly and easily. Ragu Butter Parmesan Sauce did this for me and made everyone happy!
This sauce is definitely picky-eater friendly while still being crowd-pleasing for the whole family. Learn more about the new Ragu Butter Parmesan Sauce here.
Enter the RAGÚ Dream Kitchen Giveaway for a chance to win a $20,000 Dream Kitchen Makeover or a kitchen stand mixer or other prizes! Go to ragu.com/sweepstakes for more information and to enter before September 22, 2019.
Pantry Classic Ranch and Ketchup from Tessemae's
I don't know about your family, but mine consumes a lot of ketchup and ranch. Like, my kids eat it daily. And if I'm being honest, I eat my fair share of ketchup, too.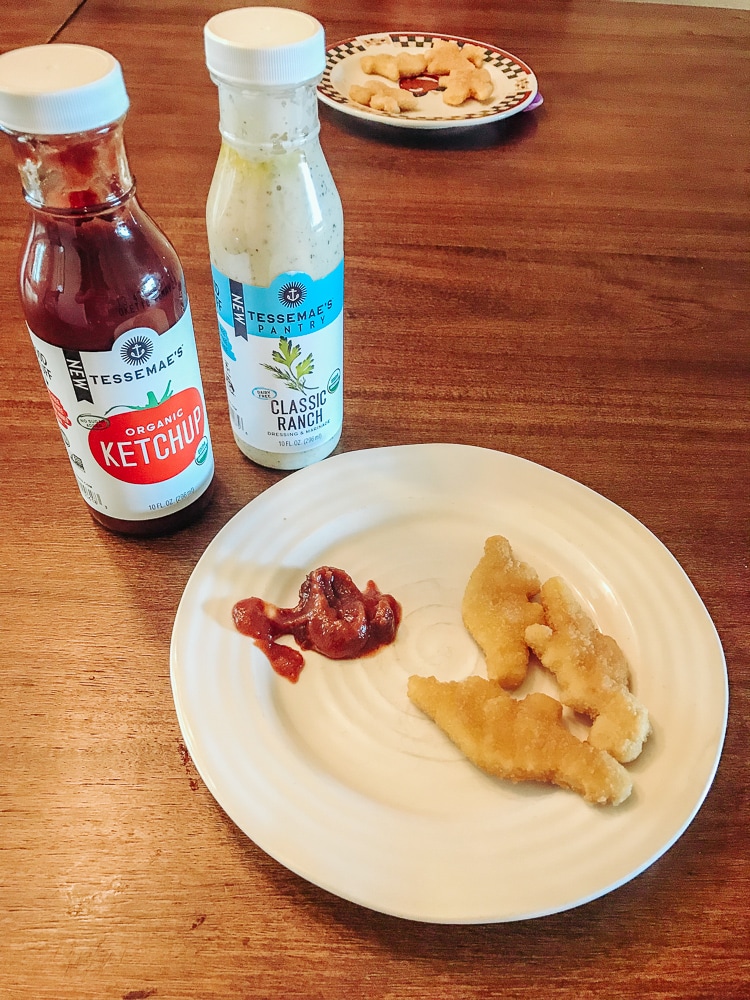 If you are looking for cleaner options for your family than you should check out Tessemae's line of ketchup and ranch. The ranch is thick and creamy with a classic ranch taste while being USDA Certified Organic, non-GMO, and no sugar added.
The ketchup is also no sugar added. They naturally sweeten it with organic dates! Tessemae's Ketchup is made with premium organic tomato paste. It is USDA Certified Organic and non-GMO. Learn about Tessemae's Classic Ranch here and Tessemae's Ketchup here.
PIN THIS