5 Pregnancy Products I Love
Now that I'm in my third pregnancy, I have tried my fair share of pregnancy products. Some I liked, some I hated. These are the products I love. (This post contains Amazon affiliate links)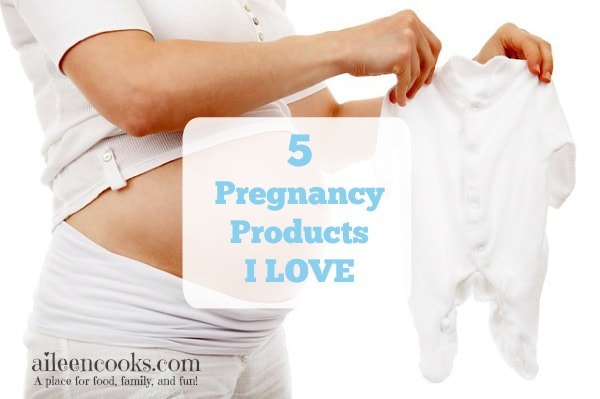 Liz Lange V-Neck Tee from Target: These tees are just like their non-maternity tees. They are super soft, wash well, and are long enough to cover the whole belly. The $14.99 price tag also makes me happy. I manged to snag one for $10.00 the other day after a sale and Cartwheel coupon.
Snoogle Total Body Pillow: I got this pregnancy pillow half way through my 2nd pregnancy. Sleep just isn't the same when you're pregnant, but I sleep much deeper and longer when I'm using this pregnancy pillow instead of a traditional pillow.
Pregnancy Week by Week by Mama Natural: I just discovered this site and love it. They send weekly updates on your pregnancy with a natural minded approach for mamas. This last week (week 24), they sent me information on picking a Doula, including a free printable questionnaire!
Gummy Prenatal Vitamins: Where have I been living? Under a rock? I will never swallow a horse pill every again! As I mentioned in my tips on morning sickness, gummy prenatal vitamins are the way to go.
Fold-Over Yoga Pants: These are a non-maternity item that will last your entire pregnancy and beyond. The fold over panel gives you extra coverage and you can fold it up over your belly at the end. I wore these during my last two pregnancies and am wearing them again this time around. They are really comfortable and super affordable.
Picture Credit: Pixabay.com
What would you add to this list?