This shop has been compensated by Collective Bias, Inc. and its advertiser. All opinions are mine alone. #TeaProudly #CollectiveBias
As a busy mom of 3, self-care has become more and more important and harder and harder to obtain. So today, I'm here to share 5 ways to practice self-care that take 10 minutes or less. A little bit of self-care added up throughout the week can turn into an overall sense of well-being and a more peaceful life (at least, that's my goal).

Have a cup of tea and unwind
Setting aside time every day to enjoy a cup of tea doesn't take much time, but it can have a huge benefit to your overall sense of well-being. I love that tea time can be fit into an everyday routine and it really can take 10 minutes or less to sit and drink. I even make tea time a reward sometimes by loading the dishwasher while my kettle is heating up. Then I get to sit and enjoy my tea while the dishwasher runs. It's a little thing that I can do for myself every day. So can you.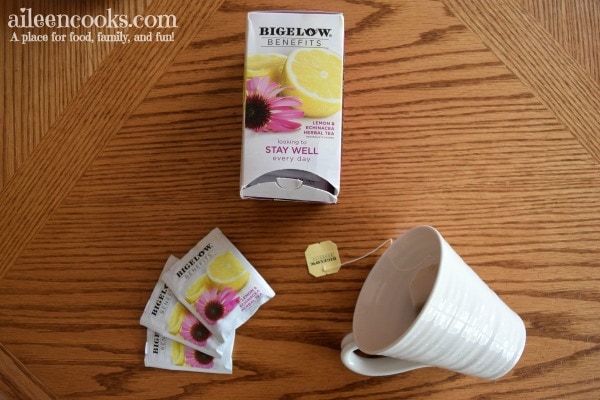 Bigelow has a new line of tea that supports everyday wellness. These teas are designed to encourage a healthy lifestyle with teas that are Non-GMO and Gluten Free. I had the opportunity to try Bigelow's Lemon & Echinacea to stay well. They have several flavors, including: Ginger and Peach, Lemon and Echinacea and Chocolate and Almond. I was even able to order my tea on Amazon, making life just a little easier for this mom of 3 kids under 5.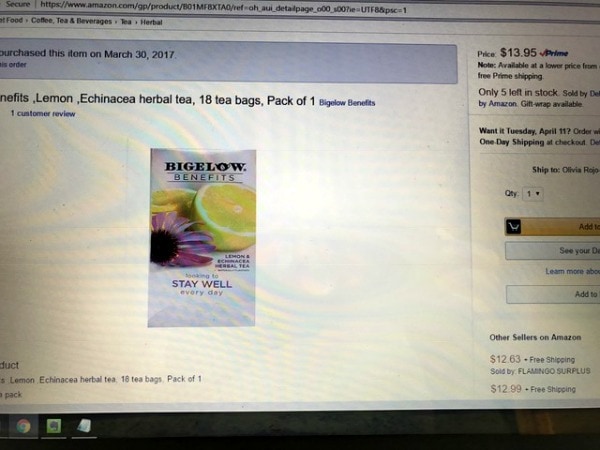 Step Outside
Give yourself 10 minutes and take a quick walk around the block. Even if you don't have time to walk, just stepping outside into the sunshine will boost your mood. I've mentioned this before, but stepping outside when I'm having a rough day is one of my favorite ways to quickly recharge my batteries and feel more centered. The warmth from the sun can be an instant pick me up.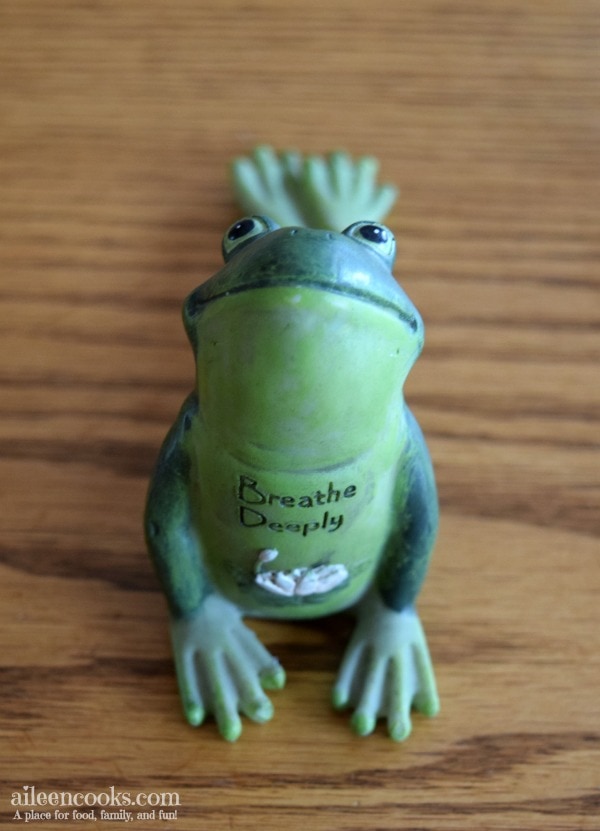 Do a yoga pose and breathe
You don't have to be a yogi to practice yoga. There are many benefits to just stretching and breathing that can last you all day. Just take the time to breathe in for a count of 10 and breathe out for a count of 10. Repeat a few times until you start to feel calm and relaxed.
Sing to your favorite song
Nothing cheers me up faster than listening to a favorite song and singing along. Turn it up loud and let loose. In less than 5 minutes, your day will be brightened. This is a great way to include your kids in your self-care routine, too. Because, let's be honest – they are around most of the time. That's why this post is titled "5 Ways to Practice Self Care in 10 Minutes or Less". As a busy mom, there isn't a ton of time for self-care on a daily basis. Making a little bit of time for something that makes you happy is self-care. Those little moments can add up.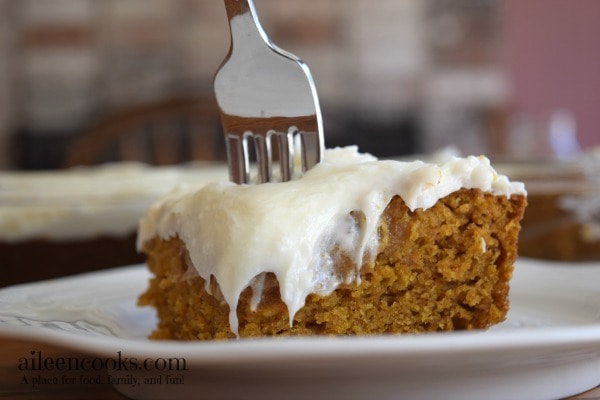 Eat the cake
Sometimes self-care is just about doing something indulgent. It is okay to say yes to a little treat every once in a while. Sit, drink your tea, and have some cake (this is the cake pictured above). Treat yourself well. Make time – even just a few minutes – for yourself each day. I know it can be difficult to get much more than that in a day, but every little bit helps. So, eat the cake. Sing the song. Drink the tea. Take the walk.