6 Weeks to Fill Your Freezer: Week 2
6 Weeks to Fill Your Freezer: Week 2
I really didn't want to freezer cook this week. If I hadn't publicly committed to this challenge, it would not have happened. I would have laid on the couch all weekend and did as little as possible. Instead, I put on my big girl pants, drug myself to the kitchen, and stocked my freezer.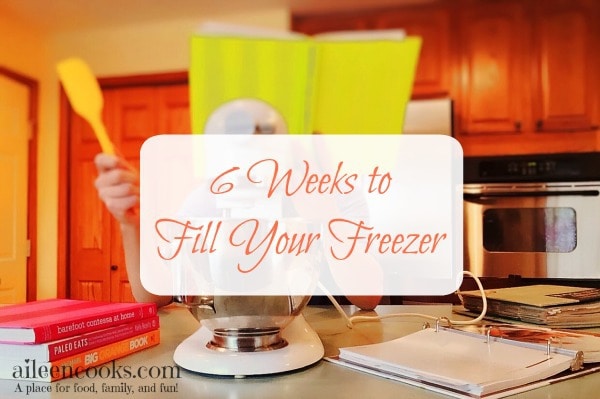 My freezer cooking started on Sunday with a giant batch of pancakes. I try and make pancakes or waffles on Sundays for my kids. It's a fun tradition and my four year old has started remembering that Sundays are for pancakes. He is not about to miss out on an opportunity to pour syrup on his breakfast.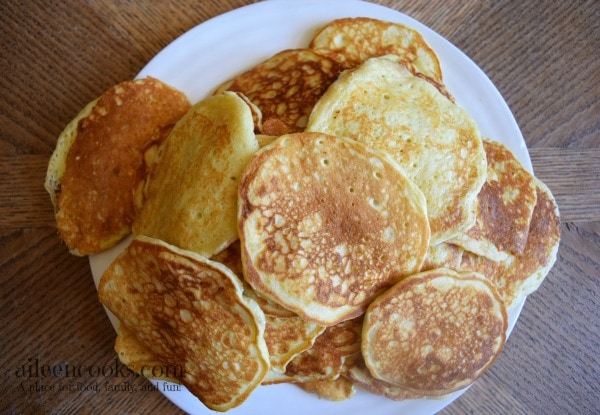 While the kids ate, I continued to flip pancake after pancake until I had enough to stock in our freezer for those first couple of Sundays after baby number three is born. I used my electric griddle (affiliate) and it saved me a lot of time. Now that I have a griddle, I cannot imagine making pancakes in a pan ever again. It saves so much time.
If you're looking for a freezer friendly pancake recipe try these multi grain pancakes or these pumpkin pancakes. Both of these recipes call for whole wheat flour, but they are just as freezer friendly when made using all-purpose flour.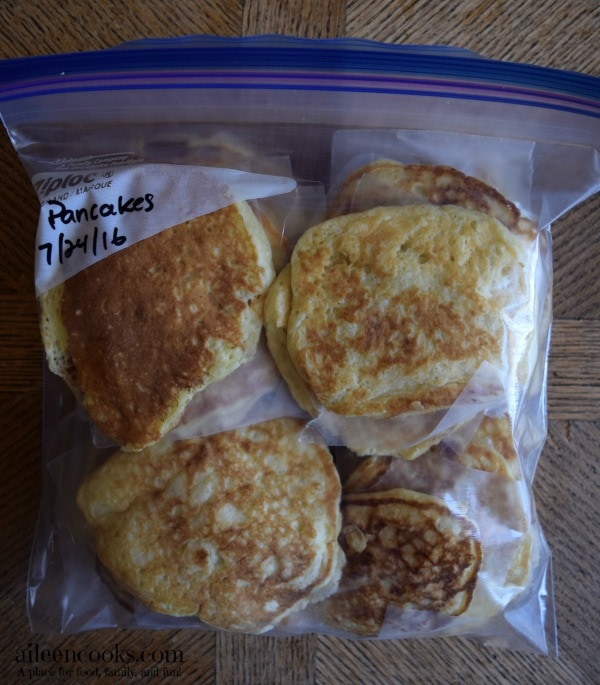 To freeze the pancakes, I cut out squares of wax paper (parchment paper also works) and placed a square of the wax paper between each pancake before sticking them in a freezer gallon bag. The wax paper keeps the pancakes from sticking together so you can easily pull out one or two at a time for a quick breakfast. You can pop them in the microwave or reheat them in your oven. If using the oven, preheat to 350 and wrap the pancakes in foil. Bake for 10 minutes and they will be defrosted and warmed.
[bctt tweet="Make your busy nights easier with freezer cooking! #momlife #foodie" username="aileencooks"]
The other freezer cooking I did this week was of the dinner variety. I shared a recipe for taco stuffed shells with you on Monday. While I was photographing this meal, I was also making a triple batch. We ate one batch for dinner on Sunday (with leftovers for dinner on Tuesday) and froze the other two for later.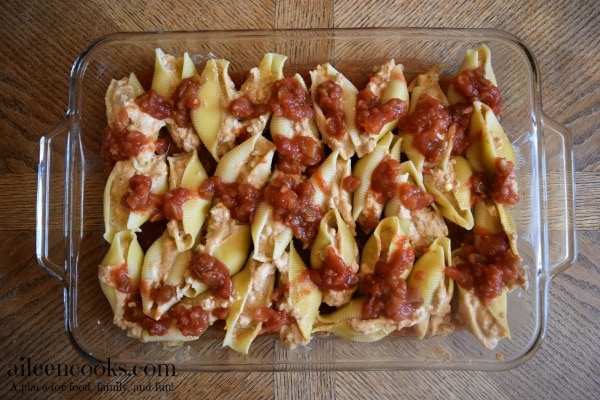 I prepped these for the freezer the same way I did the lawnmower tacos in last week's freezer cooking session. I prepped the casseroles to the point of baking, wrapped in two layers of foil, labeled, and popped them in the freezer.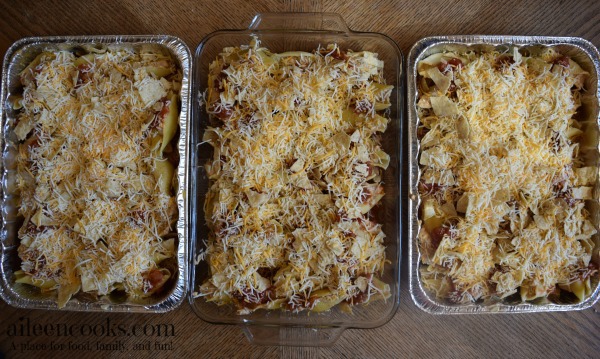 Although I didn't feel like freezer cooking this week, I'm so glad I did! My freezer is started to look happy again and I know I have at least a couple of meals covered after baby arrives. I'll share a picture of my freezer next week, once we're half way through the 6 weeks to fill your freezer challenge.
Thank you so much for following along! What did you fill in your freezer this week?