6 Weeks to Fill Your Freezer: Week 3
Aside from freezer cooking this week, I shared a new recipe for fish cakes. I actually doubled the recipe and froze one batch for us to eat after the baby comes. I was happy to add a non-casserole freezer meal to the mix since that's most of what I've made so far in this freezer cooking challenge.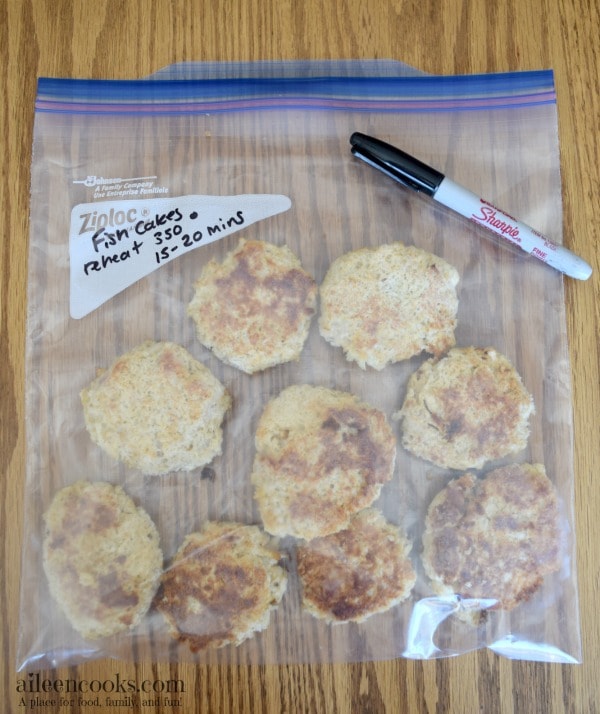 To freeze the fish cakes, I arranged them in a single layer on a plate and put them in the freezer until they were frozen. After the fish cakes were frozen, I transferred them to a gallon freezer bag. They can be reheated from frozen in a 350 degree oven for 15-20 minutes. If you want to freeze a bigger batch, just freeze them on a cookie sheet. You just need to make sure they don't touch so they don't stick together when frozen.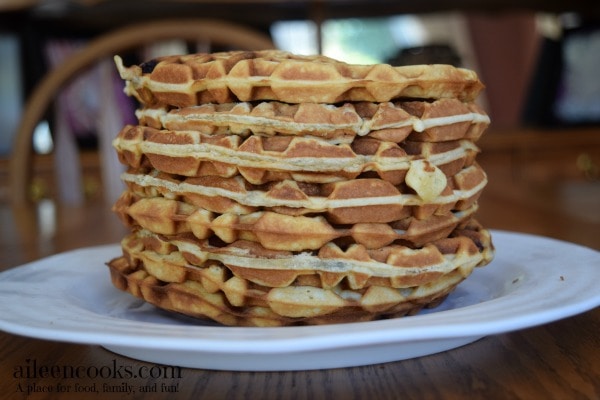 I also made a double batch of chocolate chip waffles for the freezer. The waffles turned out so good, I couldn't help but eat one as they came off the iron. I'm glad to add another breakfast treat to my freezer stash for Sunday breakfasts. To freeze waffles, follow the same tutorial I shared in Week 2.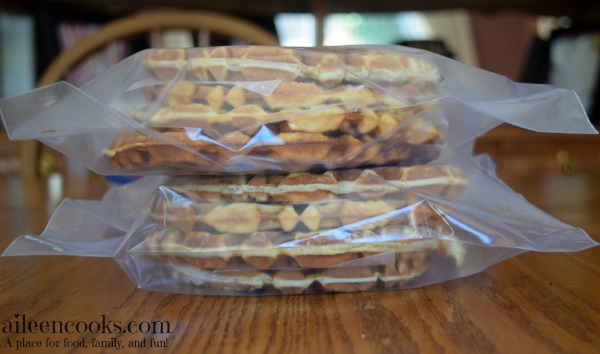 We are officially half way through the freezer cooking challenge and I'm feeling quite accomplished! One of the shelves is my garage freezer is almost full and I have big plans for the rest of the challenge.
Week 1-3 Recap
2 Lawnmower Taco Casseroles
2 Taco Stuffed Shells Casseroles
Double Batch Pancakes
Week 3
Double Batch Chocolate Chip Waffles
Plans for Weeks 4-6
So far, my freezer cooking has been very bread and casserole heavy. Week 4 will probably be the same. After that, I plan to focus on soups, chicken, and easy lunches.
Looking for freezer meal inspiration? Check out my list of freezer friendly recipes at the bottom of this post.
How is the freezer cooking challenge going for you? What freezer meals have you made?