6 Weeks to Fill Your Freezer: Week 6
We are in the final week of the freezer cooking challenge and I am feeling really good about my freezer stash! I hope you're freezer is nice and full, too.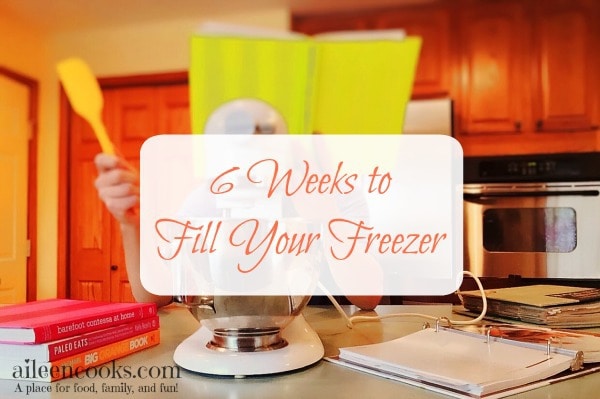 If you're still looking for inspiration, I shared a new post this past week that includes 55 freezer friendly recipes. I'm sure you will find at least 1 new recipe to try!
For the last week of the freezer cooking challenge, I prepped a double batch of crockpot turkey chili. I love making this recipe because it is full of veggies and healthy protein. It makes me feel really good about making it for my family and glad I am able to have it ready to drop in the crockpot once our newest arrival makes her appearance (18 days and counting!).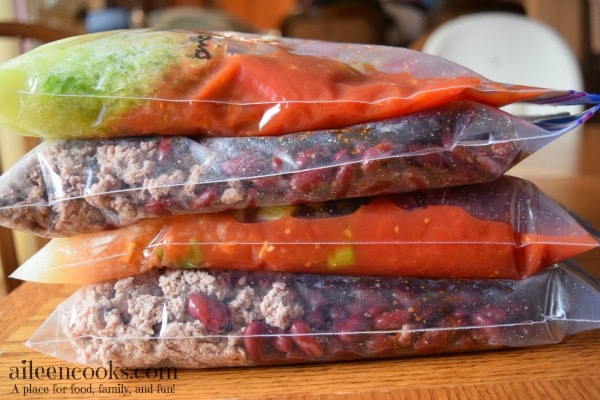 I know I didn't hit my goal of prepping 3 meals for the freezer again this week. My energy level has been much lower the last couple of weeks and I have opted for napping during nap time instead of cooking. Overall, I still managed to make 18 freezer meals throughout the challenge. That averages out to my goal of 3 meals per week, so I am calling this challenge a success!
To prep crockpot turkey chili for the freezer, brown the ground turkey and combine it with all of the other ingredients in two gallon sized freezer bags. Label and freeze up to 3 months. When you're ready to enjoy this meal, simply defrost overnight in your fridge or in warm water in your sink for a 10-15 minutes. Pour the contents of both bags into your slow cooker and cook on low for 6-8 hours.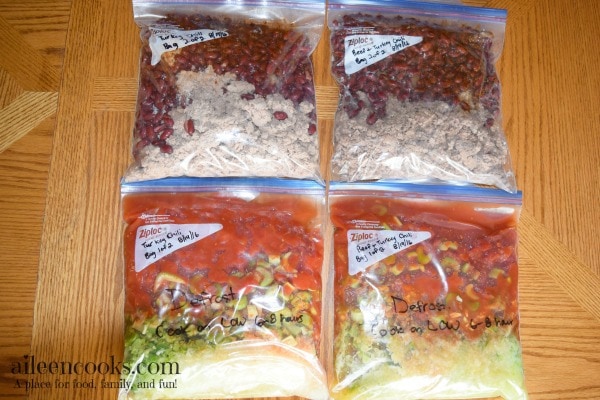 Week 1-6 Recap
2 Lawnmower Taco Casseroles
2 Taco Stuffed Shells Casseroles
Double Batch Pancakes
Double Batch Chocolate Chip Waffles
Double Batch Roasted Garlic Three Cheese Lasagna
Whole Wheat Chocolate Chip Zucchini Bread
Double Batch Slow Cooker Chicken Tortilla Soup
Week 6
Double Batch Crockpot Turkey Chili
 What did you stock in your freezer this week?