7 Day De-Cluttering Challenge: Day Five
Welcome back to the 7 Day De-Cluttering Challenge. If you're new, start here.
Today I am tackling my dresser. I'm a little embarrassed to show this to you, but I'm committed to getting my arms around the clutter in my house this week. I've been feeling under the weather the last few days, but I'm powering through so I can finish what I started. My dresser definitely needed some attention. Our entire bedroom is neglected, really. I knew if I can get my arms around the overstuffed drawers and stuff piled up on top of my dresser, I would feel better.
Here is the before picture.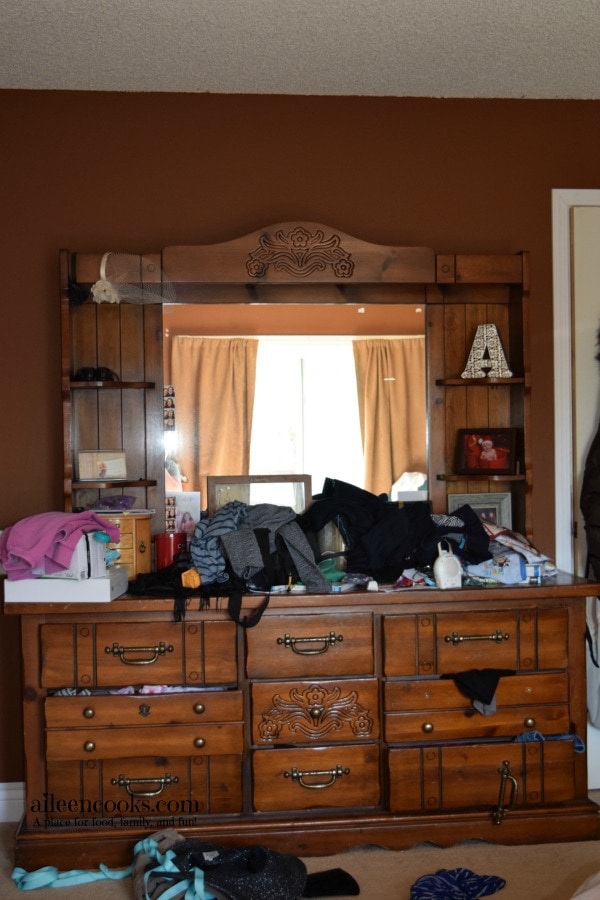 I wasn't kidding. My dresser was a mess! A lot of the stuff just landed there and never got put away (it happens a lot). I'm so tired by the time I get to my room at night, I just want to sleep. Not clean and put more stuff away. Please tell me I'm not the only one who feels this way?
I tackled the drawers first. I made a rule to get rid of anything I hadn't warn since having babies. Things just don't fit the same after carrying a two babies in my belly, and I just needed to make my peace with that. I also went through my bin of maternity clothes and got rid of the few things I didn't wear in my last pregnancy. Chances are, I won't wear them again.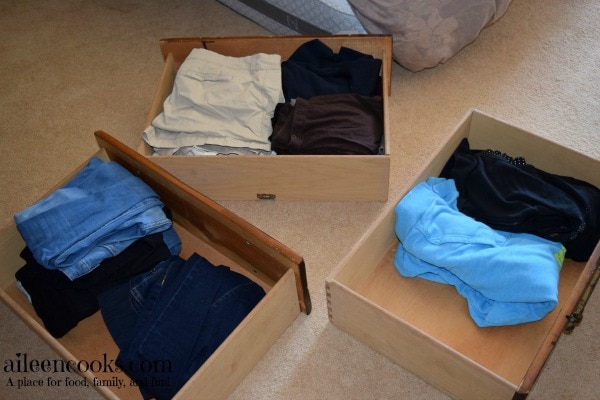 I finished with the top of my dresser. I threw away the old magazines and junk mail that made it's way up there and relocated the toys, etc. that got left.
Here is the after picture.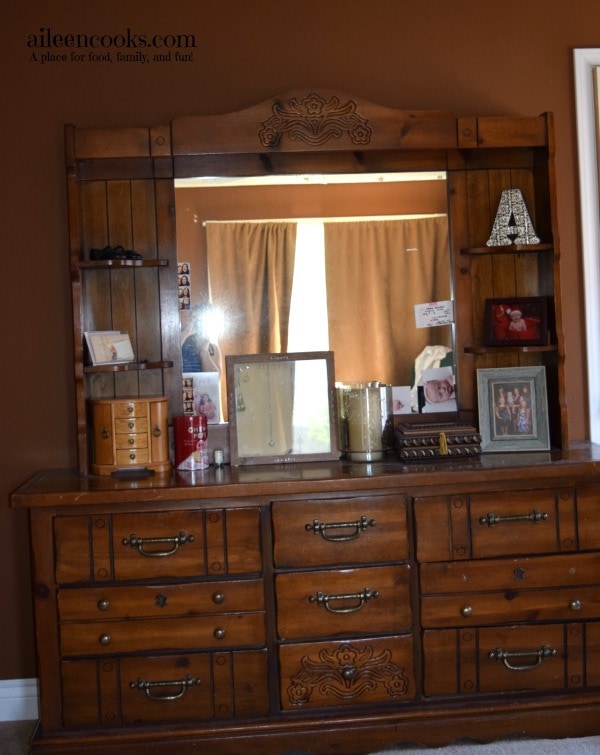 I feel so much better about my dresser! I got rid of a lot of stuff I've been holding on to, but hadn't actually worn in years. Now I can close my drawers and my dresser is finally clean. I actually went away with a lot more garbage than anticipated, too. I guess I really was just piling stuff up on my dresser out of pure exhaustion.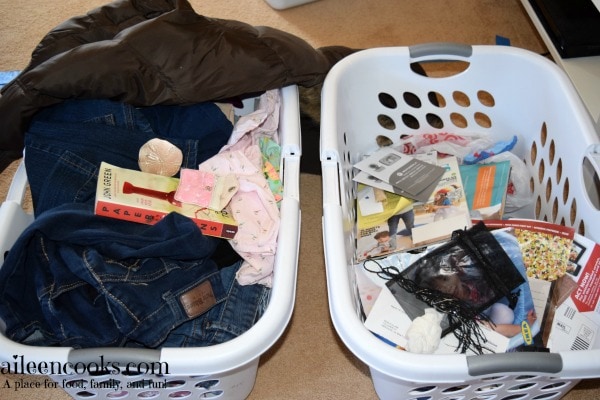 What did you de-clutter today? How is the challenge going for you?clutter
Want to join the challenge? Start here.