7 Day De-Cluttering Challenge: Day Four
Day Four is here! I'm glad to be half way through this project. I'm starting to feel really good about the items I am purging and the clear spaces I'm creating. I have been holding on to all of the donation bags, because I would really like to take a photo of all of them together at the end of the challenge before I bring them in for donation. We'll see if my husband lets me hold on to them until the end of the week – I know he's ready to see them go!
My Day Four Challenge is the nursery closet. This closet has accumulated so much stuff through two babies. A lot of it was useful, but some of it was just novelty that needs to go. With baby number three on the way, I thought it was the perfect time to go through everything we have collected and decide what we want to keep for the next child.
Here is the Before Photo.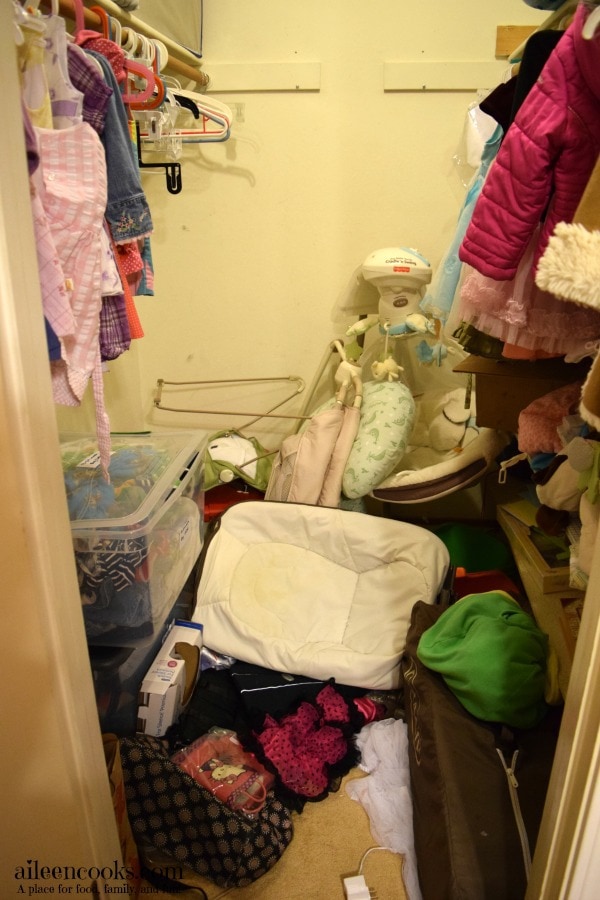 As you can see, this closet is so cluttered, we can't even walk into it. Part of this is too much stuff and part of it is lack of organization. I focused on both today. Sean and I went through each questionable item and decided if we would reuse it with the next baby. Some of this stuff hadn't even been used with Katie (like the bottle warmer).
We also discovered a pair of William's shoes that will now fit Katie (in grey, my favorite gender neutral color) and two button up shirts for William in his size. If we hadn't gone through the closet, we probably would have missed those items and not had the opportunity to use them. I also spotted two bags of hand-me-downs for Katie from a friend. I went through and saved what I wanted and got rid of the items that wouldn't work for us.
Here is the After Photo.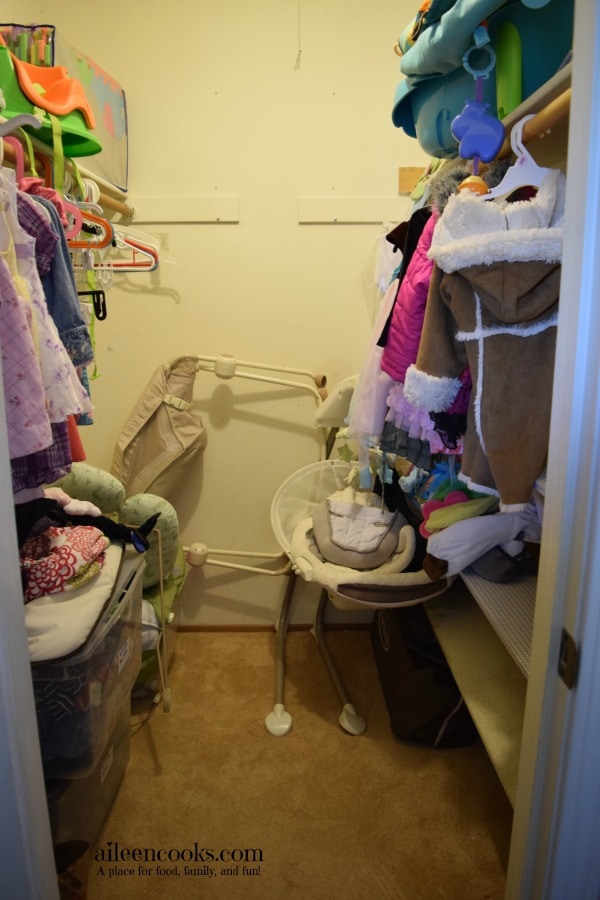 As you can see, we made a lot of progress in the nursery closet. Not only can we walk in the closet, we actually have almost an entire shelf of storage up for grabs. It feels so good to de-clutter!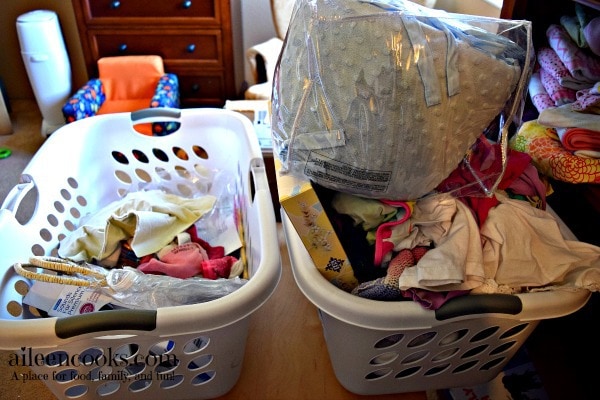 Want to join the challenge? Start here!
What did you de-clutter today? Let us know with a comment below or join the conversation on Facebook.