7 Day De-Cluttering Challenge: Day One
I am so excited about this challenge! We have accumulated a lot of stuff over 5 years of marriage and 2 kids. I have purged from time to time (mainly toys), but I have never done a full-on house purge.
I am fully anticipating driving an entire carload of stuff to donate, that will hopefully bless another family.
My first day was spent on our linen closet. When Sean and I moved in together, we both had a good amount of blankets, sheets, and towels and then were given more as wedding gifts.
Fast-forward and now we have two kids (plus a third on the way) and have accumulated a lot more linens, but have never really gotten rid of anything.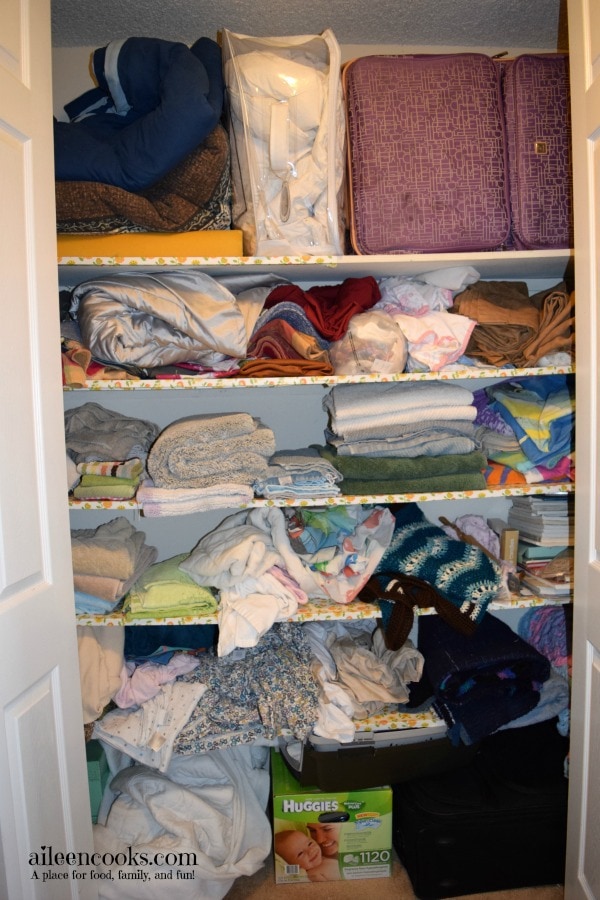 As you can see, our linen closet is packed full of stuff. We haven't touched some of this stuff in years.
I started from top to bottom and got rid of anything we hadn't used in over a year. I ended up purging over 30 items. Most of which, are in good condition and can be donated. That makes me happy because, I would rather avoid throwing much away.
I had to dedicate both of my baskets to donations because I got rid of so much stuff. It feels so good to de-clutter!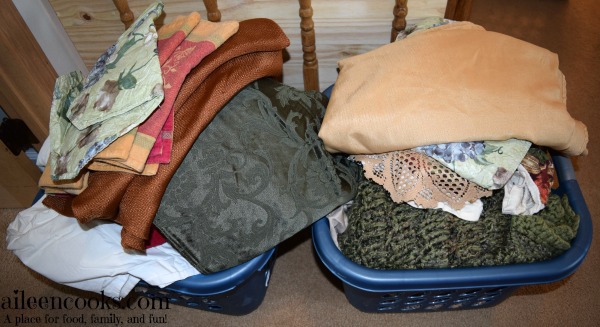 I feel so much better about our linen closet! We now have room for all of our linens and don't have to worry about them falling out after we stuff them in there. Not that it's happened before. 😉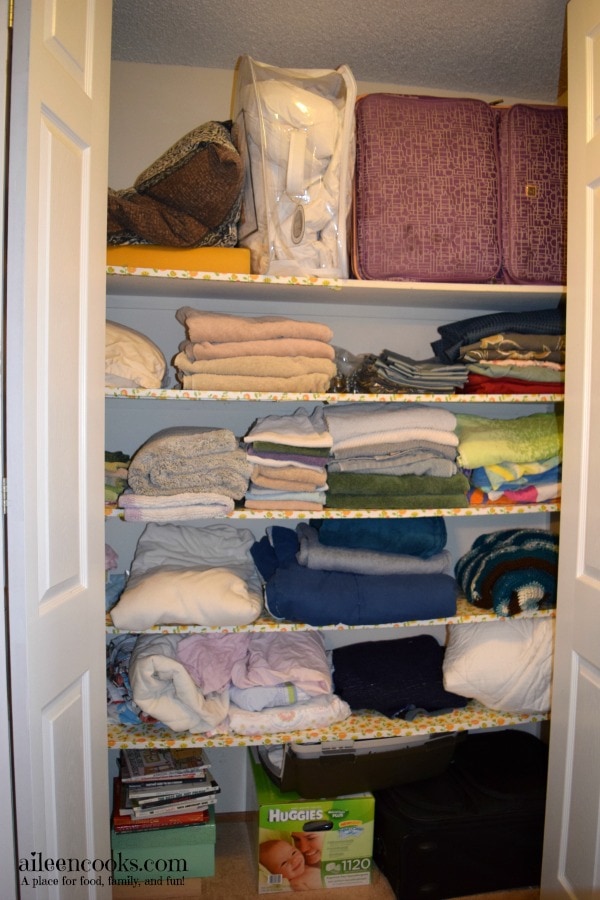 I ended up with 3 large bags full of linens (plus a few cookbooks and candles) to donate. I can't wait for tomorrow's challenge!
Want to join the challenge? Start here!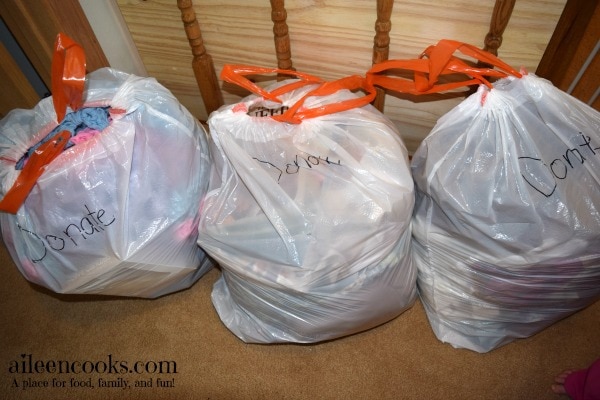 How did you first day go? What did you purge? Please share below in the comments!