7 Day De-Cluttering Challenge: Day Three
As you may have noticed, I'm a day late with my Day Three update. I was feeling mighty tired yesterday and just didn't have the energy to post an update (outside of Facebook). Better late than never, right?
My Day Three Challenge was to de-clutter and organize my son's closest. There wasn't a ton of stuff in his closet, but most of it was put there when we moved in and never touched again.
The goal with this closet is to clear out most of the contents so we can (hopefully) squeeze in two dressers and add some shelves. We're planning on making William's room a shared bedroom for Katie and William so baby number three can have the nursery. The room itself isn't huge, so we really need to take full advantage of the walk-in closet.
Here is the before photo.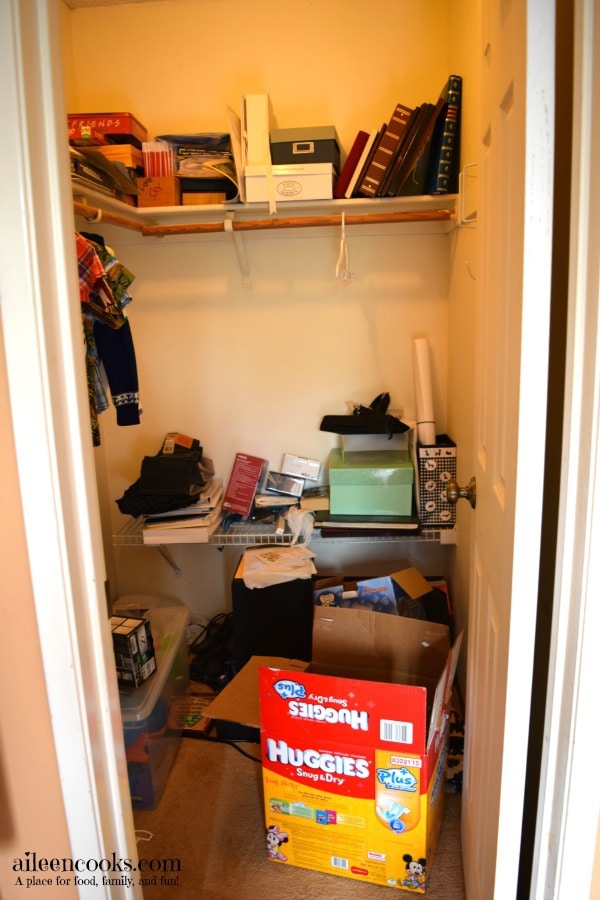 Here is the after photo.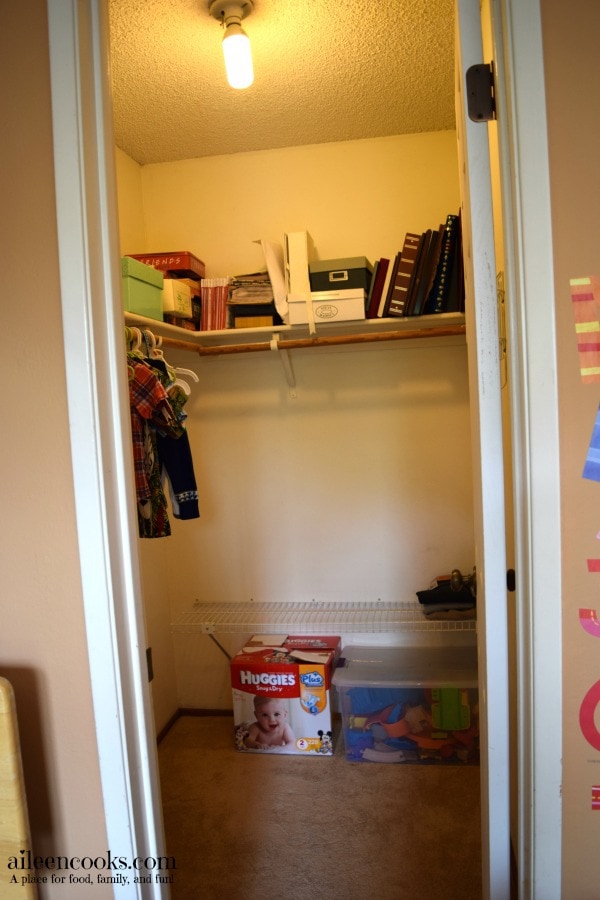 I am so happy with the results! There really is a lot of space in this closet, i just needed to clear out the junk. I ended up with one basket full of items to donate, one basket of garbage (and recyclables), plus one basket of Sean's stuff that he needs to go through and either relocate or get rid of.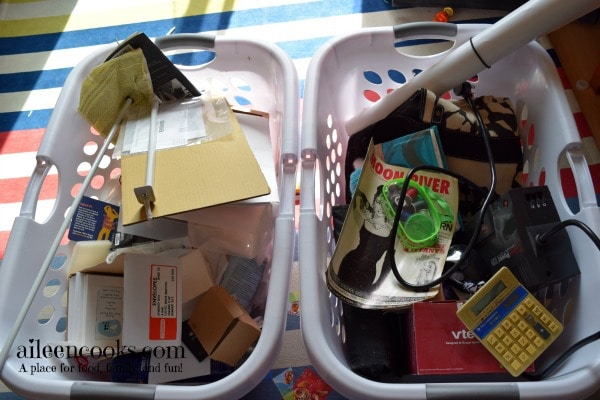 That's my 7 Day De-Cluttering Challenge: Day Three update. I'll be back later today with an update on Day Four. Want to join the challenge? Start here!
What did you de-clutter today? Let us know in the comments or join the conversation on Facebook.