7 Day De-Cluttering Challenge: Day Two
Welcome back to the 7 Day De-Cluttering Challenge! If you're new to the challenge, start here.
Today was a much smaller project than yesterday. We have an area in the kitchen dedicated to baking gear and other miscellaneous kitchen items. I already had in mind what I wanted to purge, so it took me roughly 5 minutes to do the challenge.
I decided to part with some cake pans I have had for years and never use. They are cute, but just taking up space at this point, so I decided they could be best used by a more avid cake baker.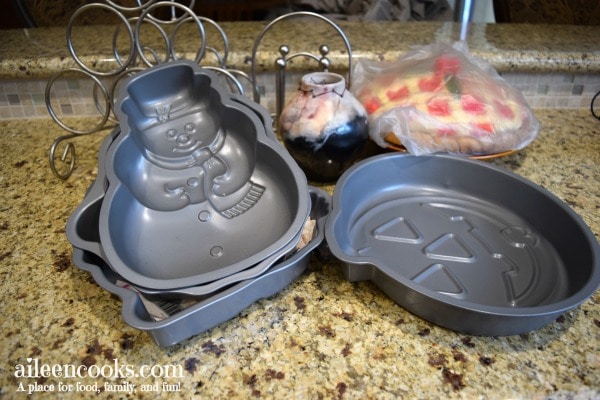 My husband also jumped in and pointed out a few things we needed to get rid of, including our cute little wine rack. I argued at first, but in his words, "you're always pregnant". That may not be 100% true, but we are working on our third baby in our fifth year of marriage, so yeah. I have been pregnant on and off for a while now. The wine rack can go.
That's it for today. Tomorrow, I'm tackling my son's closet. That should be a much bigger job than today's 5 minute project.
What did you purge today? Share in the comments or join the conversation on Facebook.