7 Reasons Why I Love Being the Mom of a Redhead
Redheads rock, don't they? I always thought so.
Then almost two years ago on a May afternoon, I got the surprise of my life when my baby girl was born with red hair. I was so surprised! I had been told it was a possibility as my husband and I both of have redheads in our families, but I never really thought I would have a redhead. How could I be so lucky?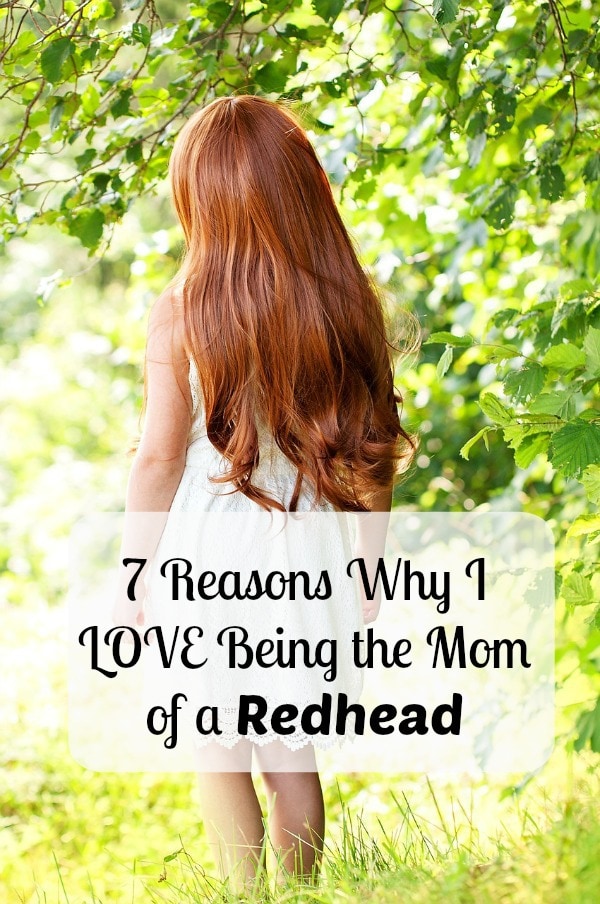 Well, it happened. My sweet little girl is almost two and her hair is still red, as are her eyebrows and eyelashes. She is my little unique beauty. Of course, we always think our children are the most special and beautiful. I'm not out to claim my child as the prettiest of all, just to share a few of the awesome things about being the mom of a redhead.
I'll let her contest this list when she's old enough and can write her own.
7. We're in a special club. Everywhere we go, we are stopped by strangers who also have redheaded children or grandchildren. They want to talk about their redheaded babies, discuss how awesome they are, and compare notes on who else has red hair in the family. If I'm out of the house without my sweet little redhead, I have to resist the urge to walk up to parents of redheads and say "me, too! I have a redhead!"
[bctt tweet="Redheads Rock! Find out why I LOVE being the Mom to one! #momlife #redheads"]
6. I get to meet new and interesting people. I have met so many interesting people, just out at Target or the grocery store. These are people I never would have met had it not been for my sweet little redhead.
5. It's an icebreaker. Something about having a redhead makes us seem nicer (I'm guessing), because people are much more likely to strike up a conversation at parties, playgroups, etc. It makes it much easier to meet people and not feel isolated.
4. It gives me hope for the future. As I've mentioned, we can't go anywhere without talking to someone new. Gone are the days of everyone keeping their heads down and not talking to each other. Most people are nice, good people. It's nice to see that side more often and know that this world is not such a bad place.
6 Emotional Stages of Leaving Your Kids for Vacation
Cooking with Kids: Mini Cheese Pizzas
6 Ways to Care For Yourself When You're Having a Crappy Day
3. I can model polite behavior to my children. There are some days when I am a disheveled mess and the last thing I feel like doing is making small talk in the frozen foods aisle at Trader Joe's. When that little old lady walks by and smiles at my babies and wants to talk about her grandchildren (that she may not get to see as often as she likes), I smile and listen to her. Even though I'm tired, I talk. I get the opportunity to show my kids first-hand. You smile and talk and brighten that woman's day.
2. She is so stinkin' cute! I know, I know, I said I wouldn't make a case for why she is the cutest, but look at her. She is adorable. I had no control over it, she just came out looking like that.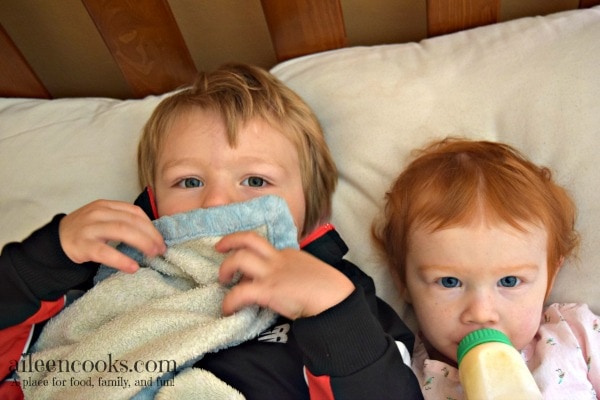 1. She reminds me of my Grandma. My maternal grandma took a big hand in raising me. She lived with us my entire life. She made my meals. She was home when I got home from school. I miss her dearly. She had beautiful red hair in her youth (she's grey in most of my memories), but we always knew she was a natural red and that was always special. Whenever someone in our secret club stops to chat about their redhead, I always mention that my sweet Katie got her red hair from my grandma.
Image Credit: Pixabay.com