9 Reasons to Garden With Kids
It's spring time. Which means, I have the gardening itch! To my surprise, so does my son. He has been asking to go out in the garden and check the plants for the last month. Our garden was basically just overgrowth from our fall garden, but I took him out there anyway.
He pointed out where we had grown pumpkins, watermelons, and tomatoes last year. He then made a list of everything he wanted to grown this year. It warmed my heart to realize what a positive experience it was for him. With that in mind, here are my 9 reasons why you should garden with your kids: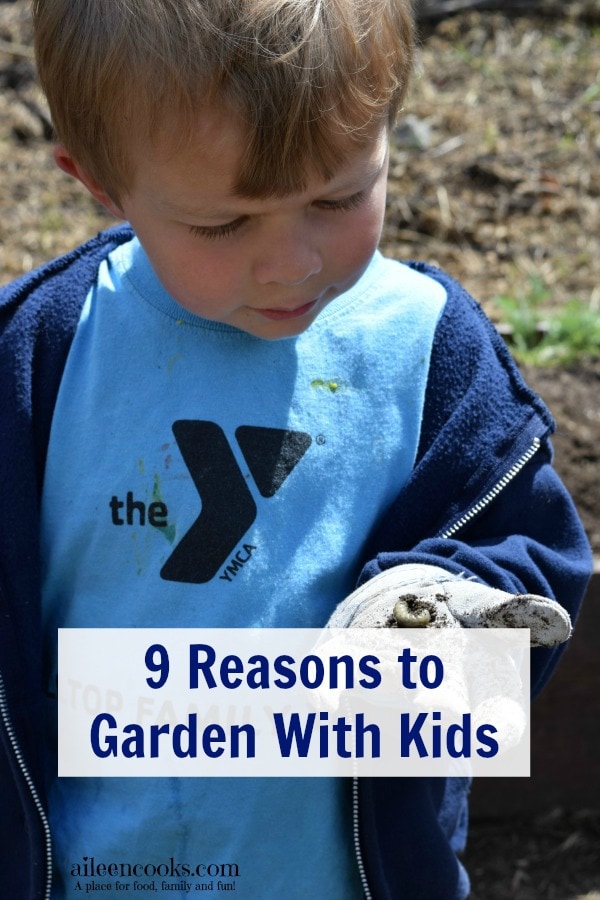 Related: How to Cook With Your Kids (and Enjoy It) and 6 Wonderful Children's Books About Gardening
Family Time. Taking the time to plan, plant, care, and harvest a garden is prime time to spend together as a family. When we started our garden this year, we spent the afternoon raking and digging with our son. We spent quality time talking to him about everything he saw. We all ended the day happy.
Work Ethic. Gardening is a commitment. You have to go out and tend to the garden every day. Include your kids in your daily chores of pulling weeds, watering, and harvesting. Pretty soon, they will remind you when it's time to work in the garden.
Food Appreciation. Did you know it takes an entire summer to grow a pumpkin or watermelon? My son checked on our plants every day to see if they were ready to harvest. When they were finally ready, he was so proud of what we grew and is even more excited to grow those same plants this year.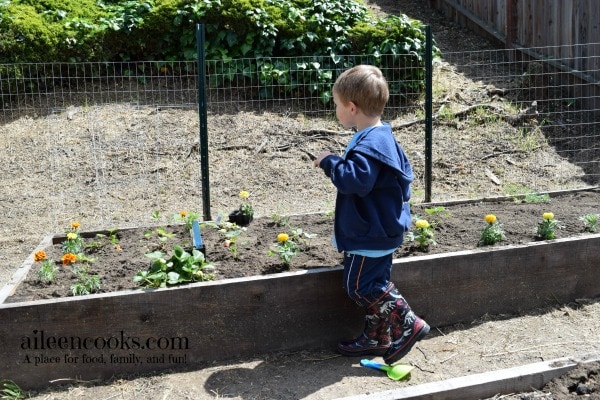 [bctt tweet="Here are 9 Great Reasons to Start a Garden With Your Kids!"]
Food Exploration. For some reason, neither of my kids like tomatoes. If they are growing outside in our backyard, they are much more likely to pick and eat the tomatoes. Right there in the warm sun. Want your kids to eat more fruits and veggies? Take them to the nursery and let them pick out what they want to grow. Place them in charge, and encourage them to pick and eat them once they're ripe.
Hands-On Learning. This spring, my son announced that it would rain and the plants would grow. This was the beginning of our discussion around starting another garden and it proved that our gardening lessons from the previous year stuck with him.
Stronger Immune Systems. Recent studies have linked exposure to dirt to healthier immune systems in kids. Let them dig in and get their hands dirty!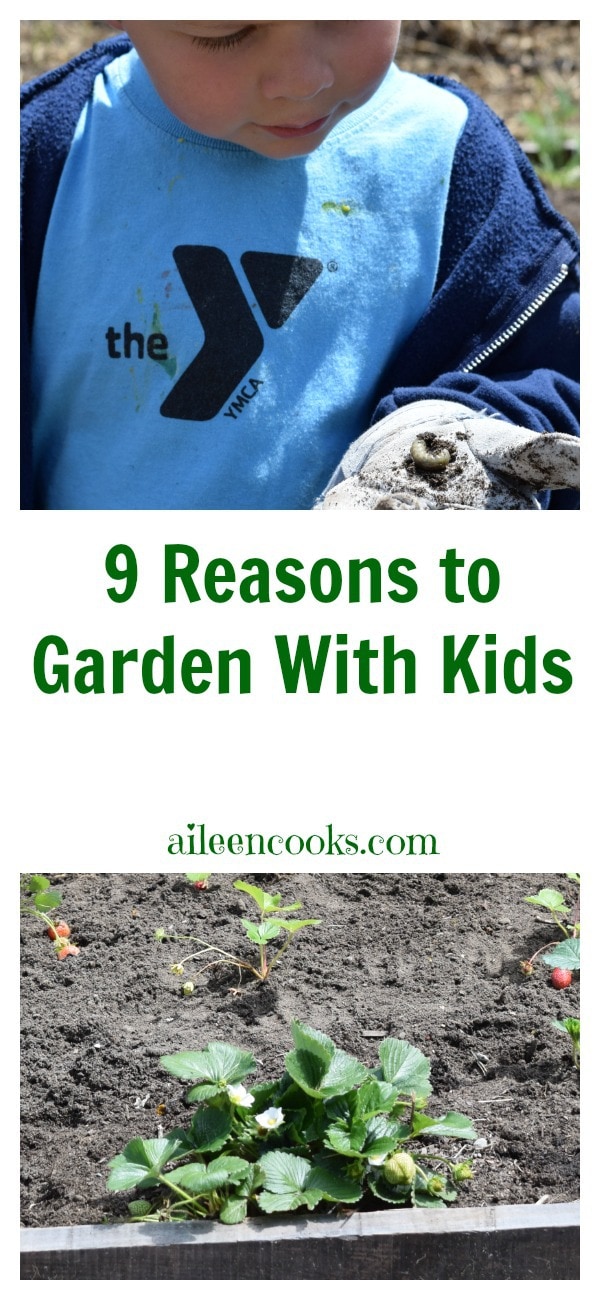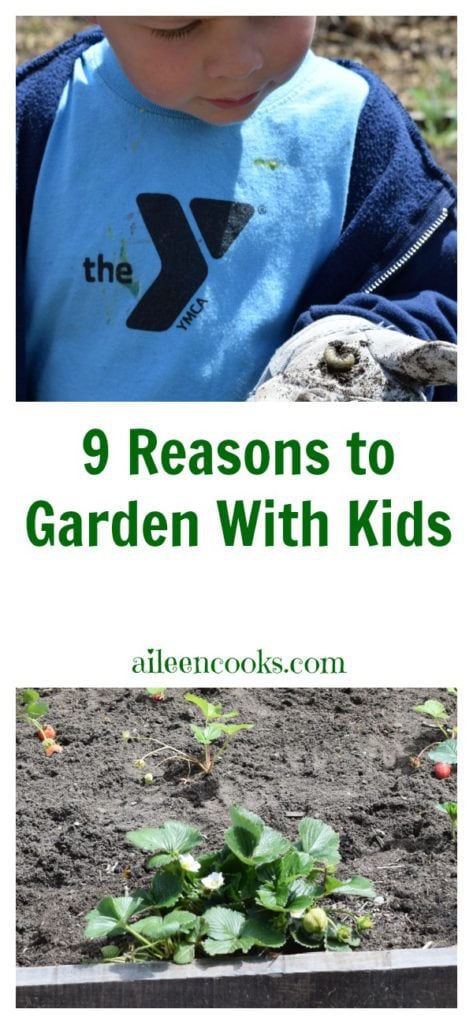 Healthier food. The food your grow in your garden will be fresher than anything you can get at the store or farmers market. You can start the pot of boiling water before you even pick the ear of corn. Not only will your food retain more vitamins, it will taste great, too!
Screen Free Time. Gardening is a great way to get your kids away from the screens and out into the fresh air. We watch our fair share of TV, but I try to get my kids outdoors every day. Taking care of the garden is a perfect excuse! Also, try our scavenger hunts: Bug Hunt | Free Printable and Free Nature Scavenger Hunt Printable for Kids.
Learned Patience. As I mentioned above, it takes a long time for fruits and vegetables to grow from seeds to fully ripened produce. It's a wonderful way to teach your kids patience and that some things are worth the wait. Once their watermelon is finally ripe and they can pick it from the vine and dig in, they will be so glad they waited!
Have you grown anything with your kids?