One of the best things for me at the start of fall and the beginning of the holiday season is decorating my house. I don't do huge Halloween decorations outside, but I do set out a few things I have collected over the years. It adds a nice extra touch and gets my excited for the change of seasons and the upcoming holidays.
This year, I included my 3 year old son in decorating and he actually understood what was happening. When I pulled out our bins full of decorations, he could not wait to open the lid. Everything he took out he exclaimed "oooh, look at this!" and then set out to find a special place for it in our house. It is so fun to share this tradition with him. Holiday traditions are one of the things I look forward to most as a parent.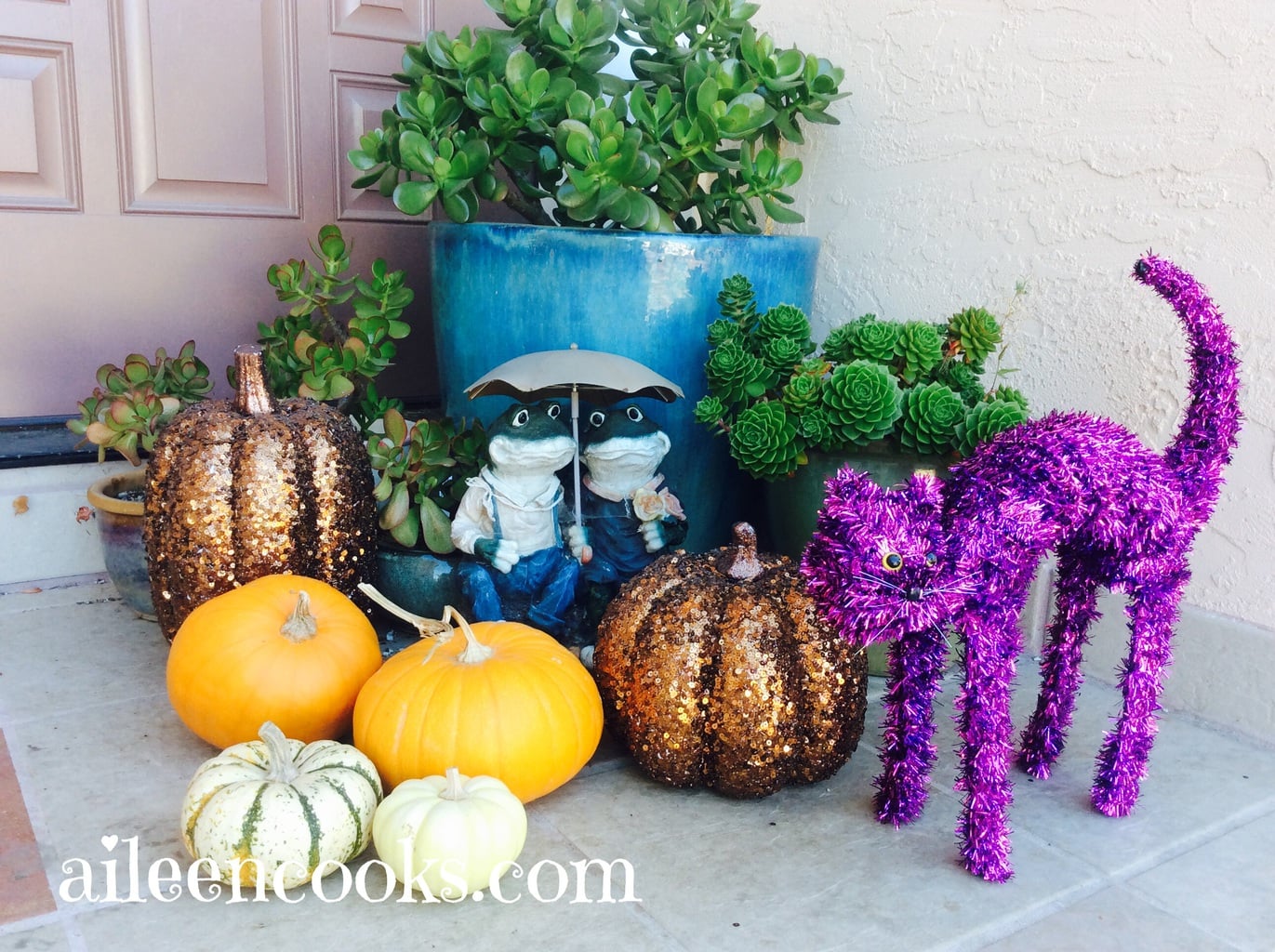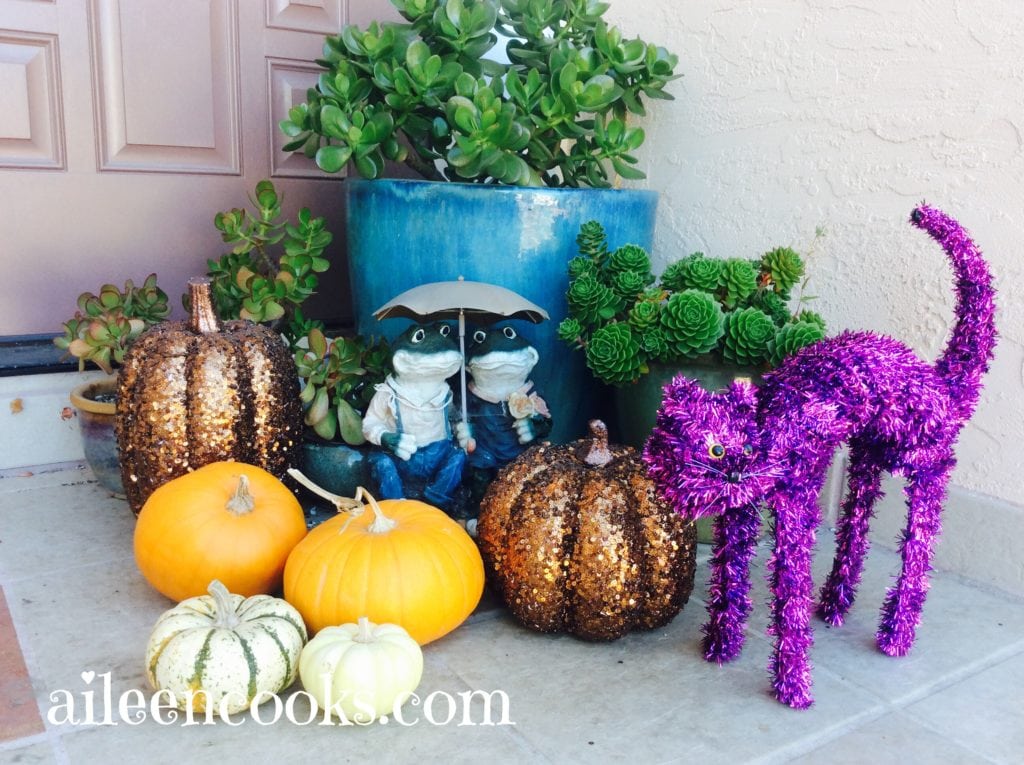 As soon as he saw the shiny purple cat, he decided it absolutely HAD to go on our front porch, as this is where he always sees our cat (a former house cat who refuses to come inside, but that is a story for another day!). He picked the perfect spot for the not-so-spooky cat and went back to dig out more decorations.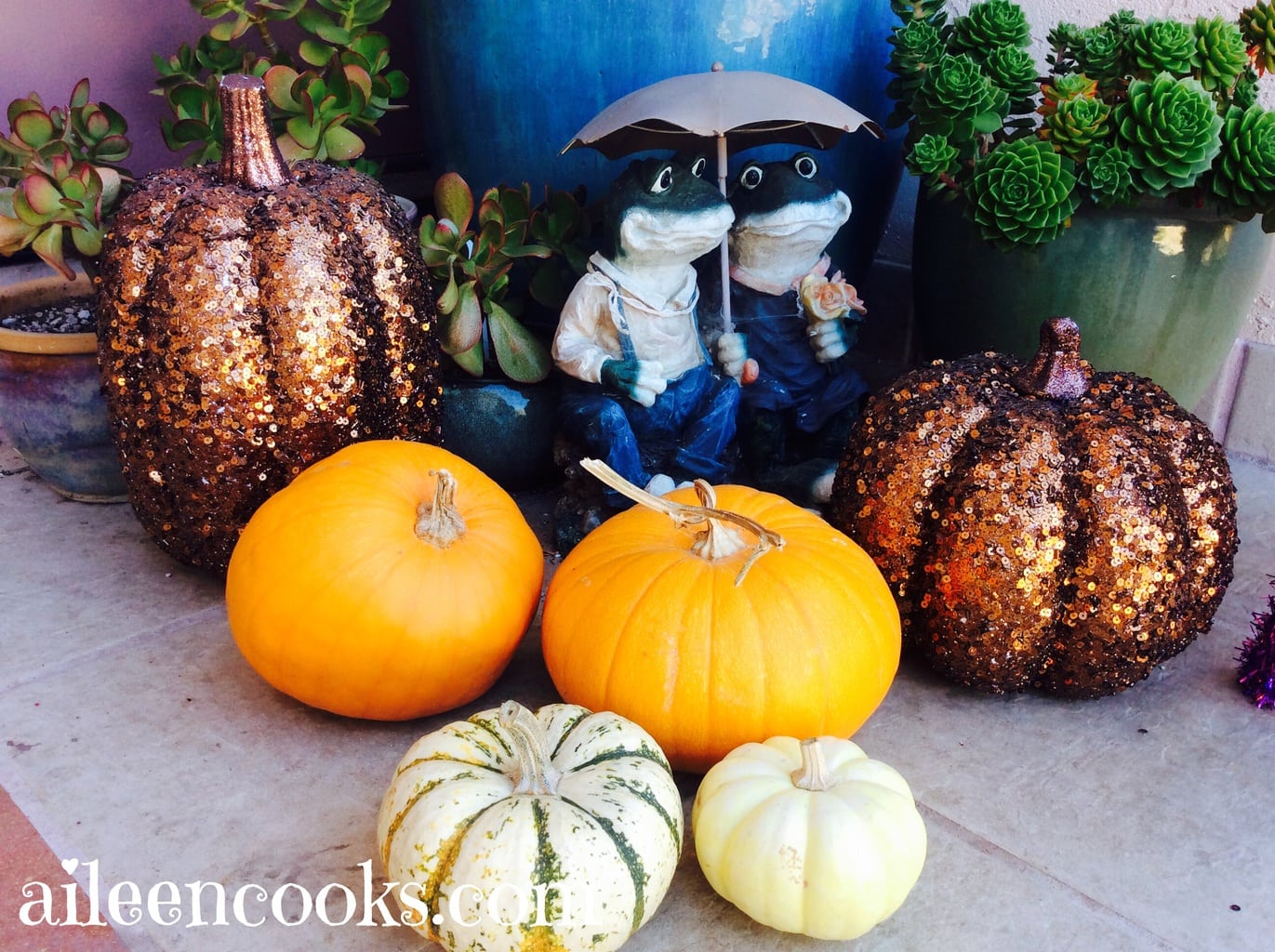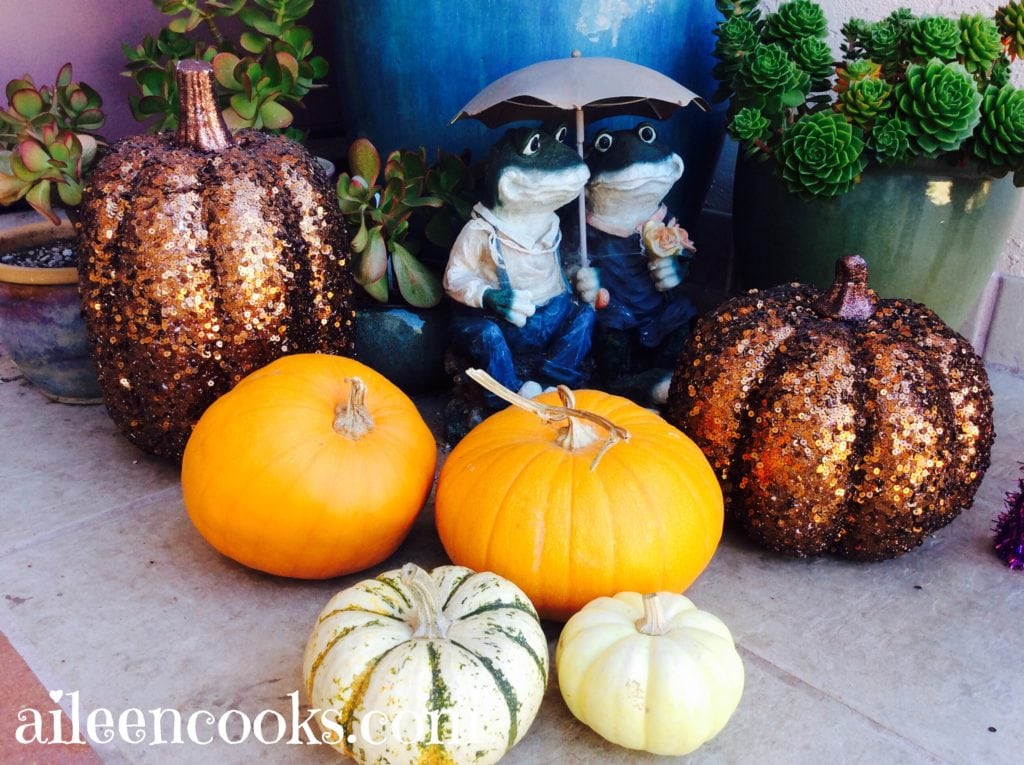 We decided the decorative pumpkins should go outside with our other pumpkins (we grew the orange pumpkins in our garden). The decorative pumpkins are from Michael's.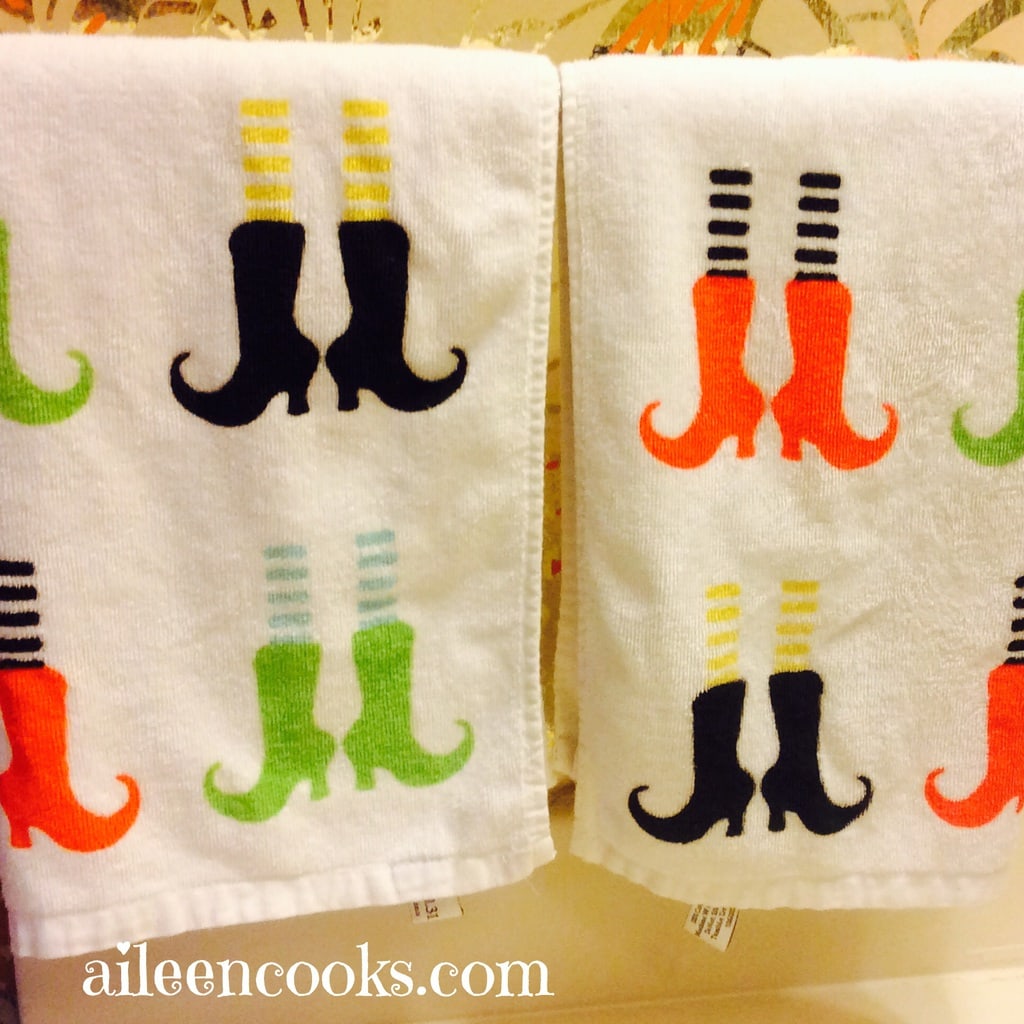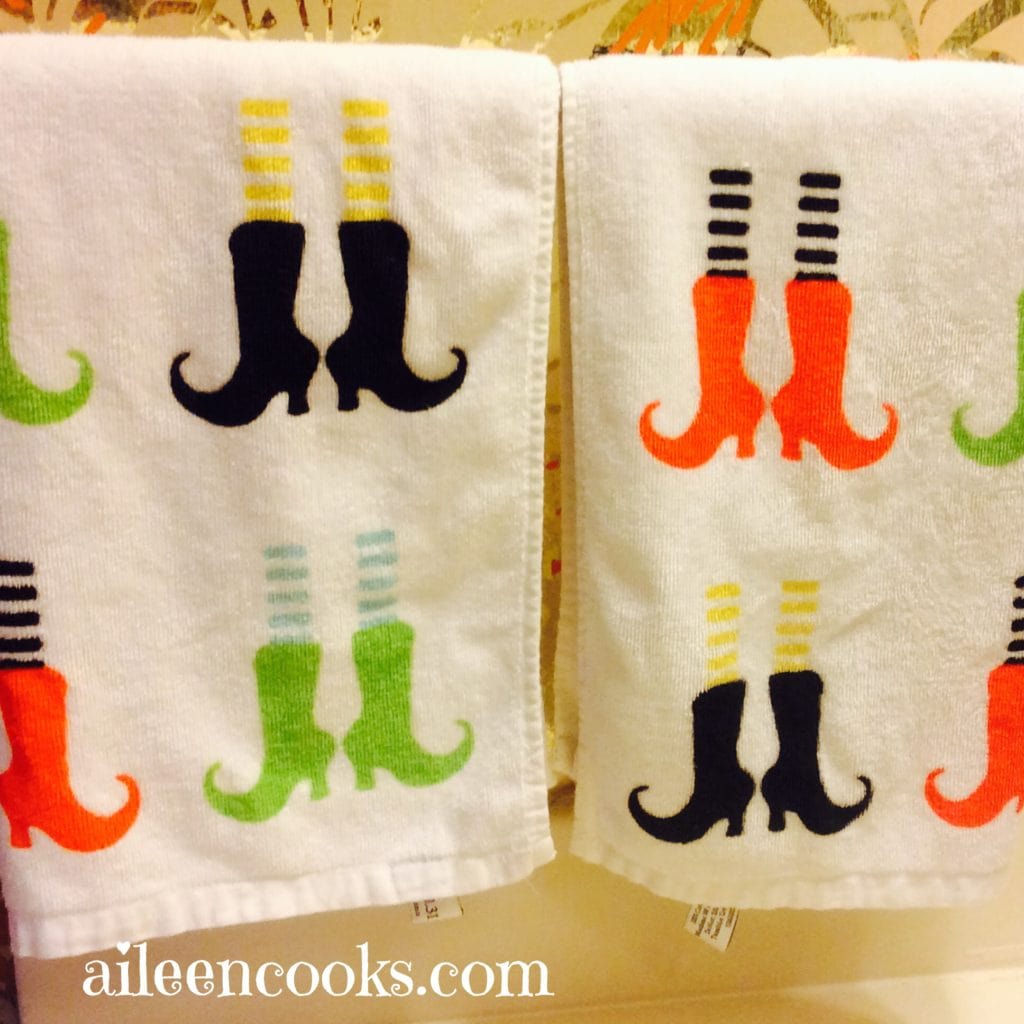 We hung the witch boot towels in the bathroom along with the three owls. The owls are Katie's favorite decoration by far! Both the owls and towels are from Home Goods.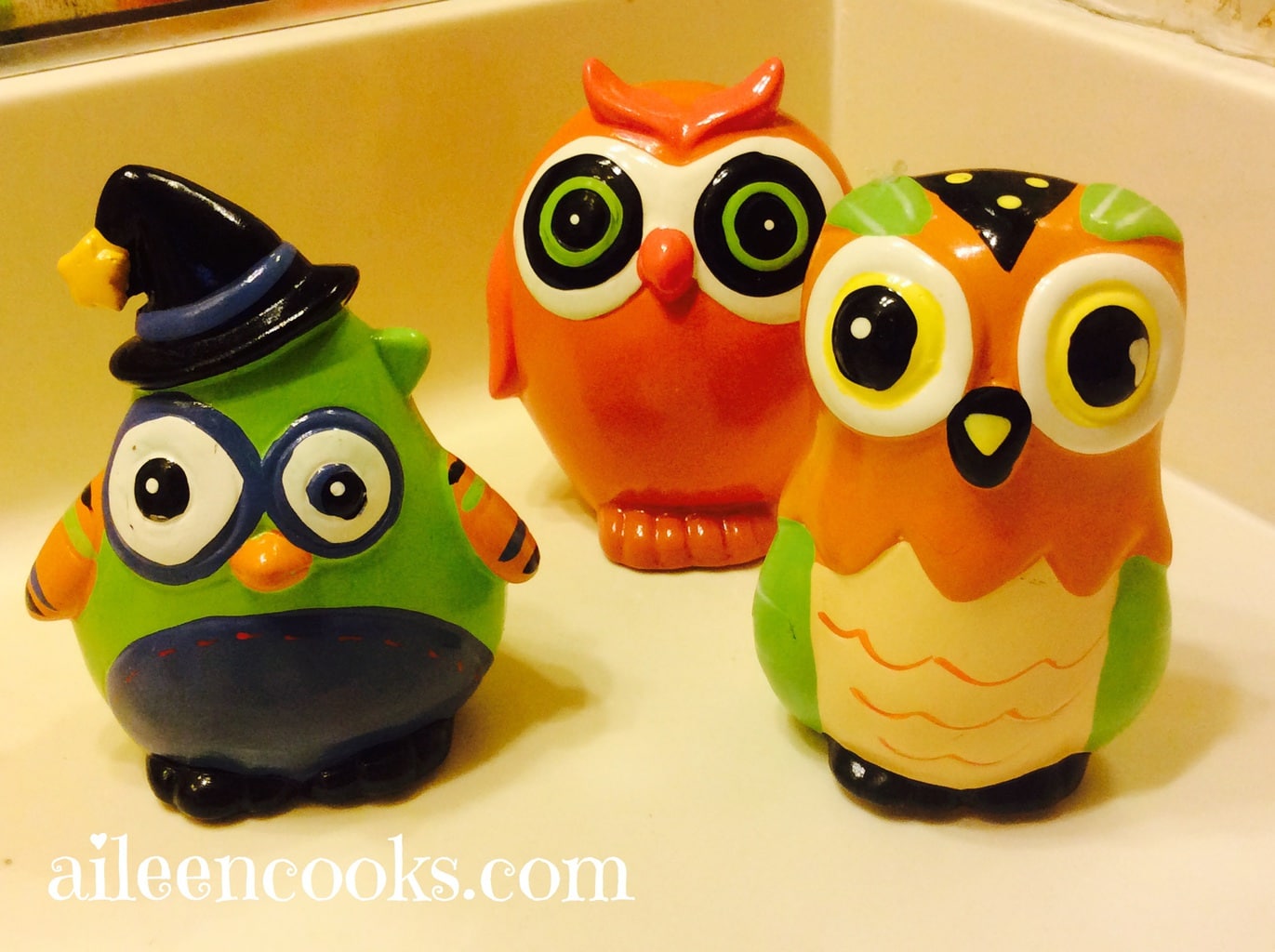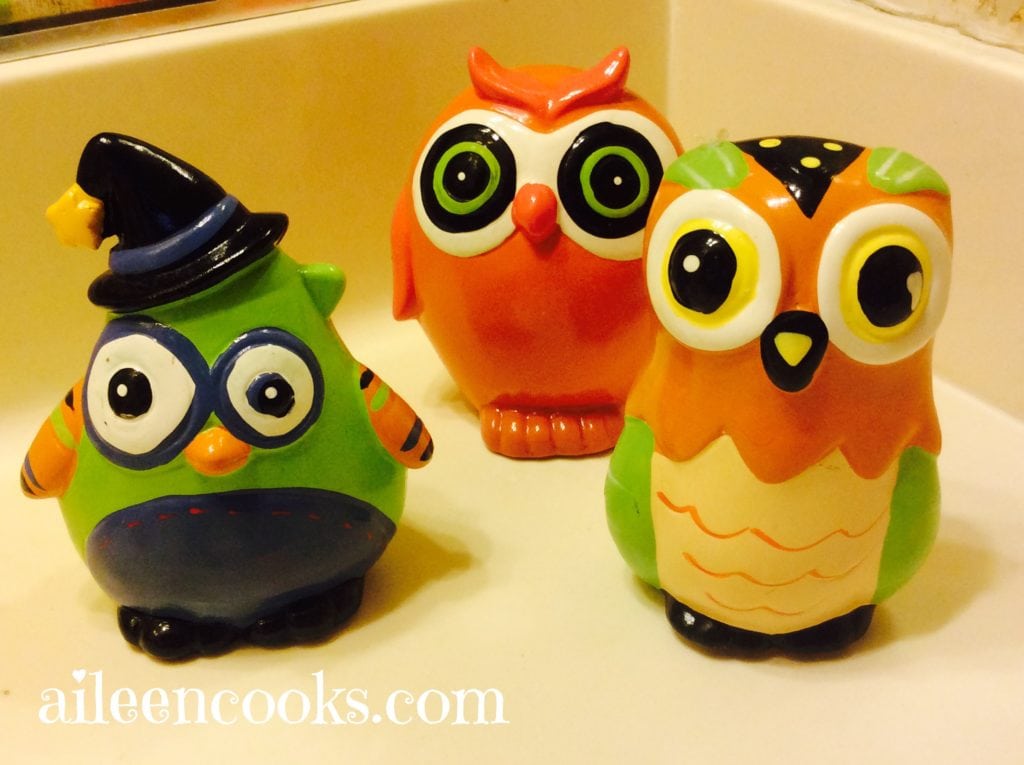 The scarecrow and Give Thanks centerpiece are living in front of our fireplace, which is fitting as that is our dining room. I purchased the scarecrow from Lucky Supermarket the year Sean and I were married and the centerpiece was a hand-me-down from a family member.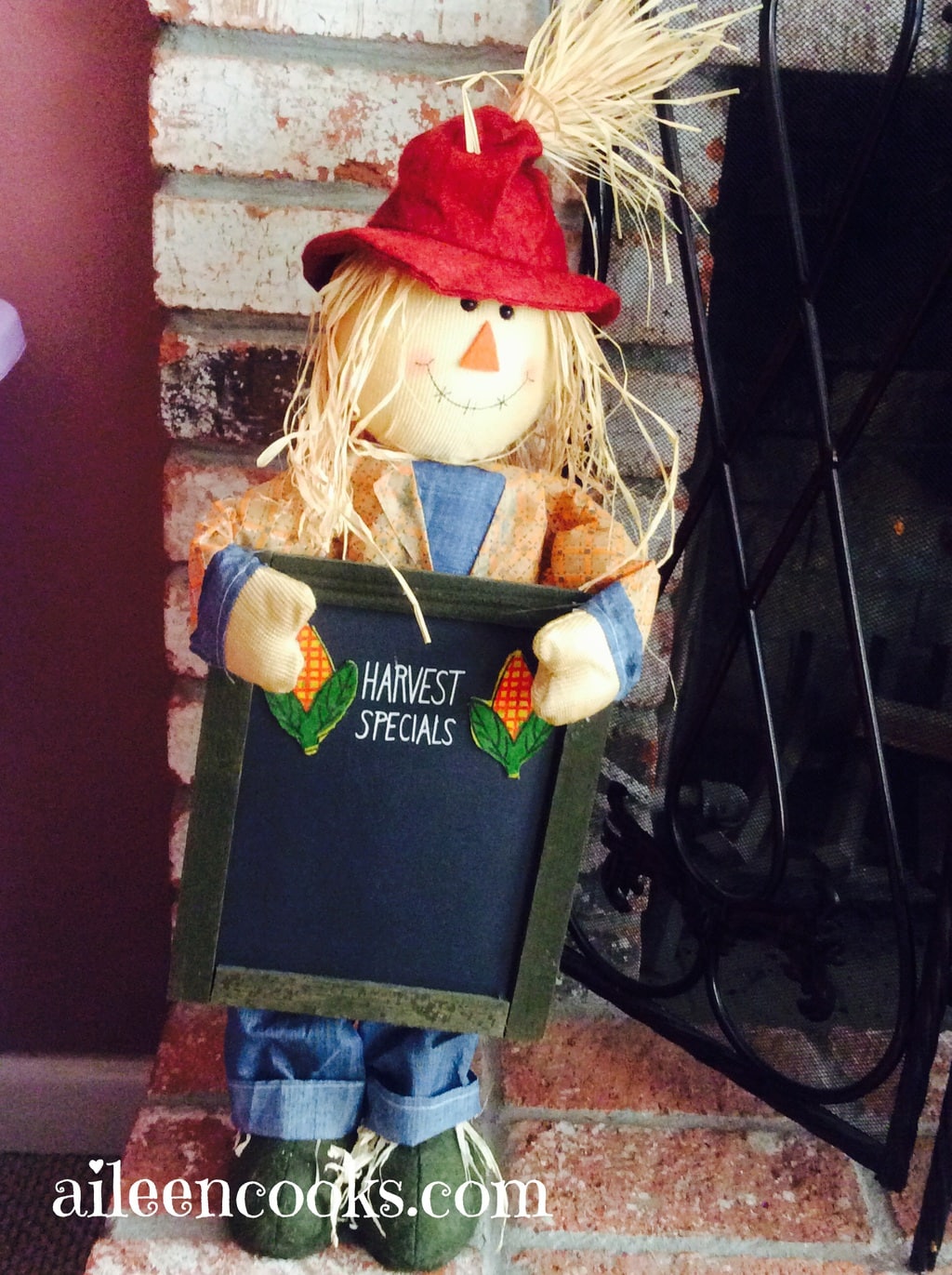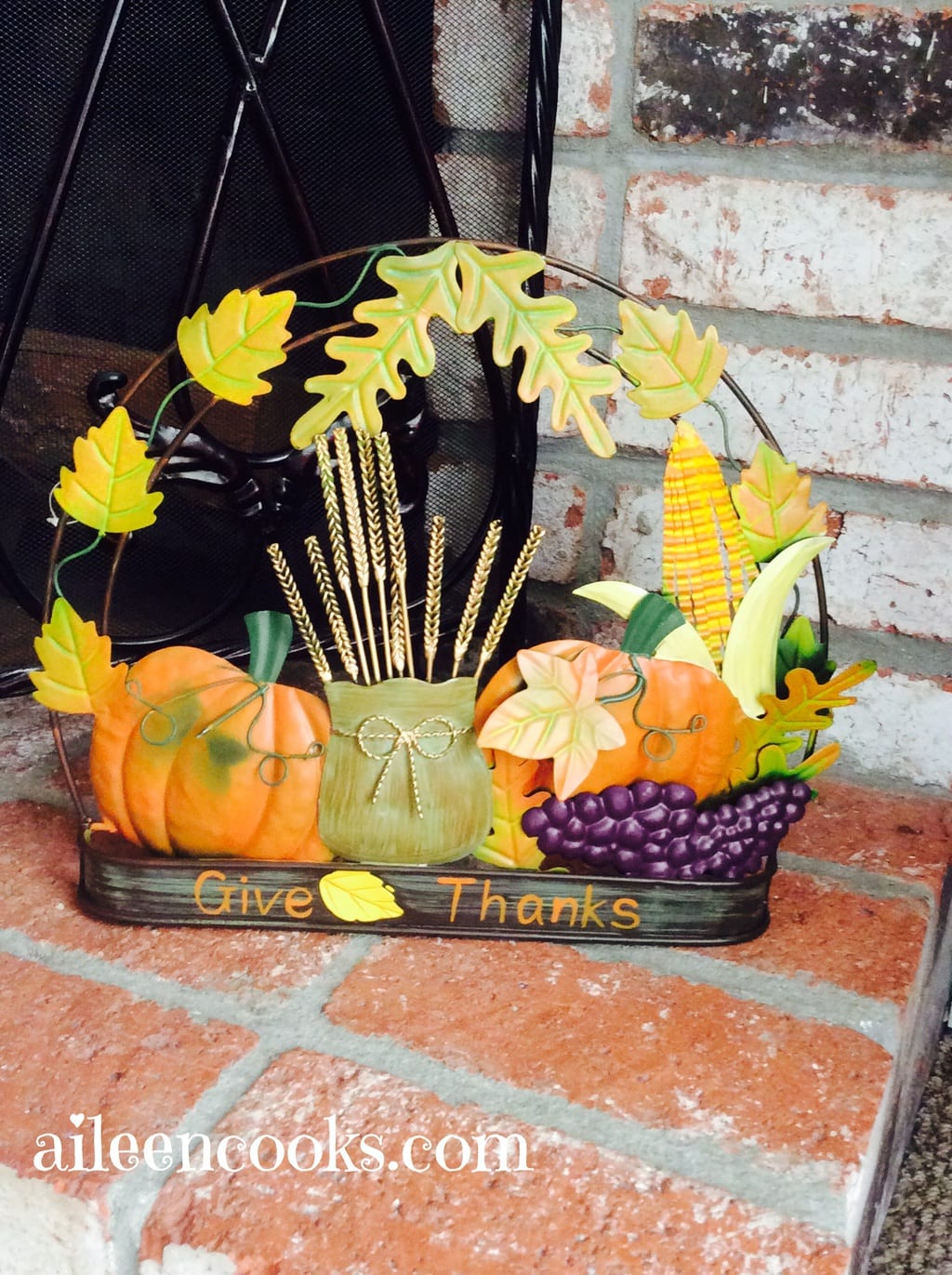 Our living room has just a few decorations. I found the pumpkin witch at a thrift store this year and tombstones were found at Dollar Tree a few years ago. The tombstones are by far my scariest decorations. I like to keep things not-so-spooky around here.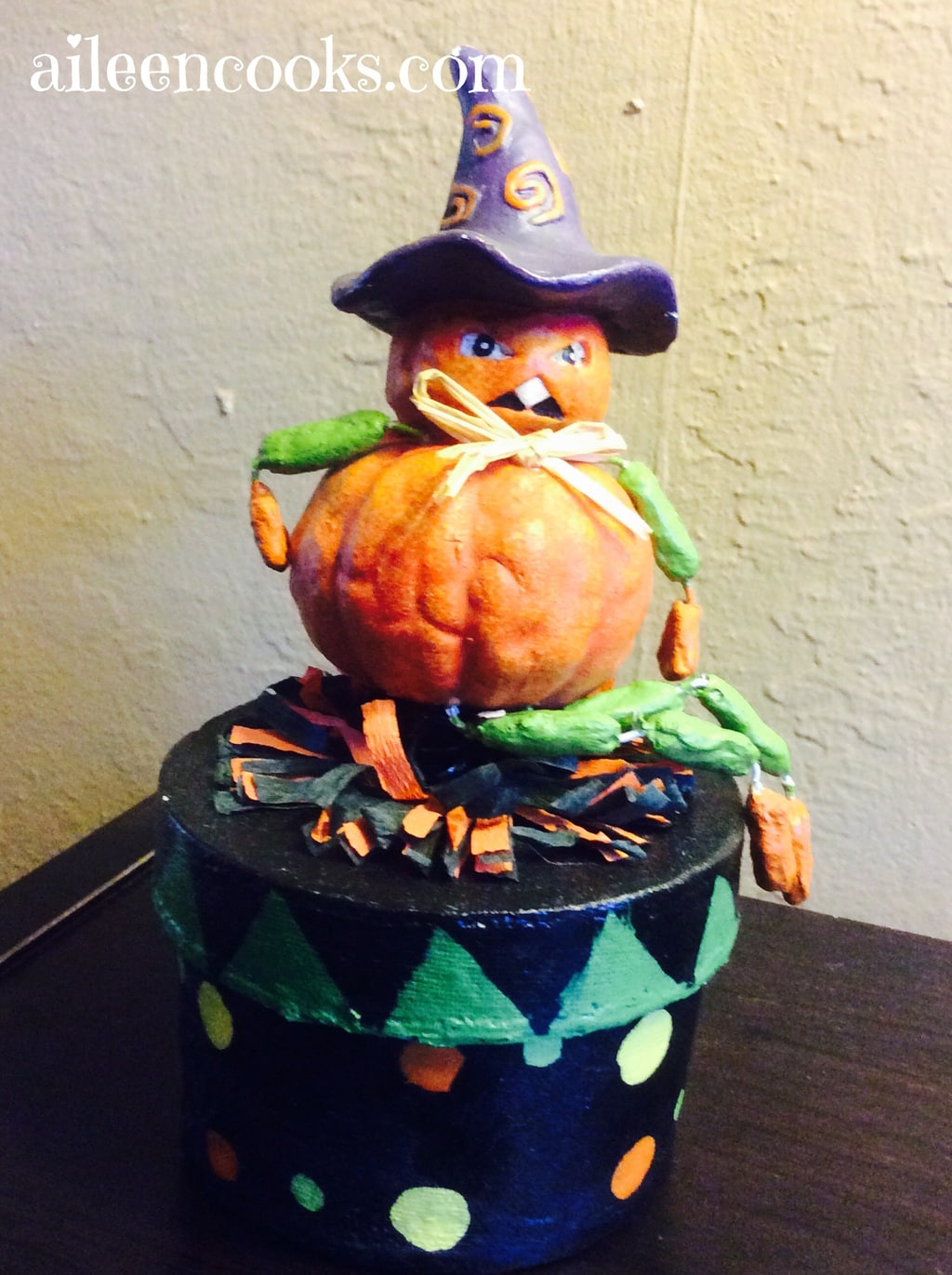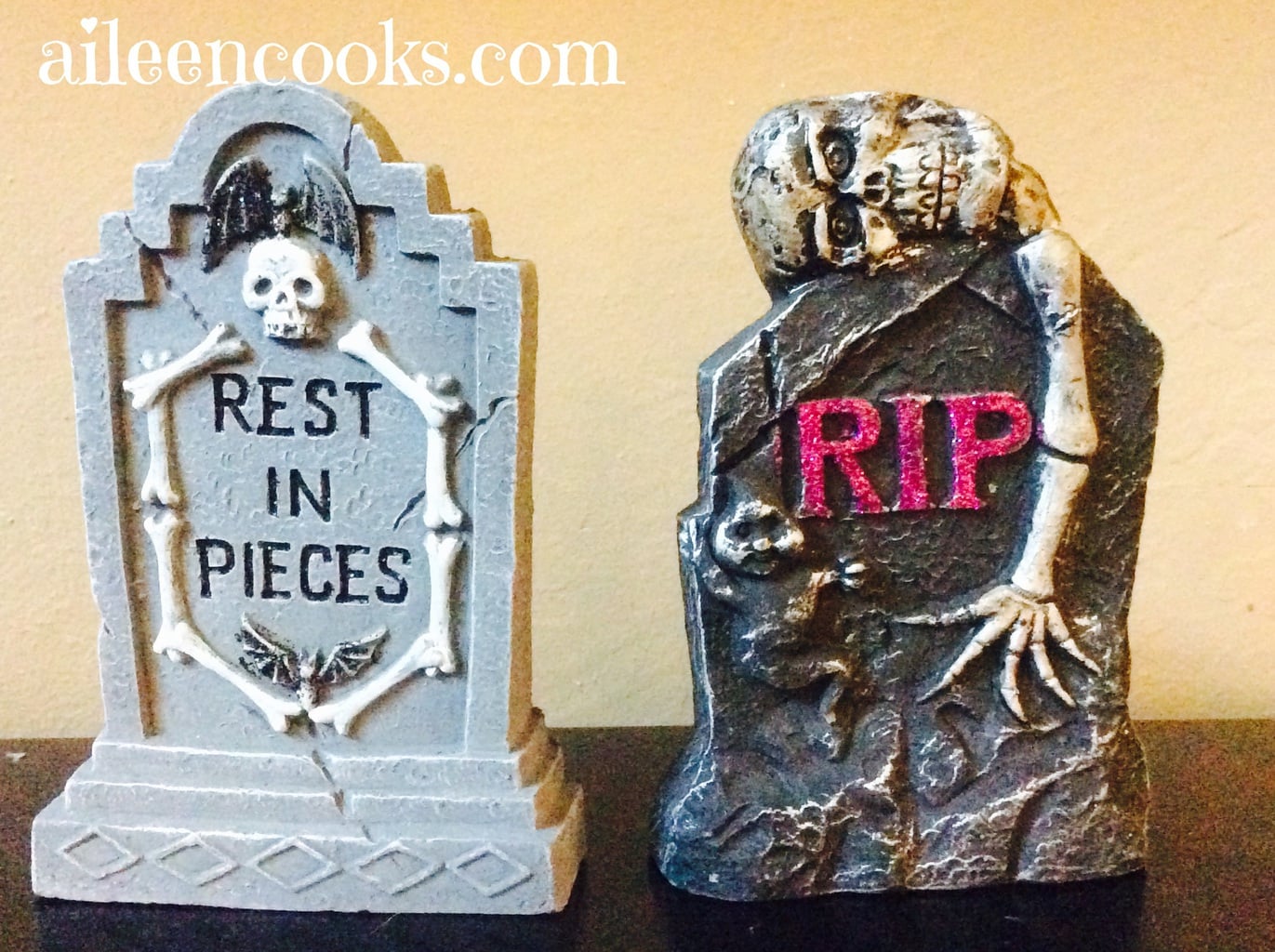 Here is a set of hanging pumpkins I painted last year (a kit from Michael's). They were hanging in a better spot, but the kids kept taking it down, so my husband decided on the mirror was the best place for them to be seen and not destroyed. You can see our wedding photo in the mirror's reflection as an added bonus! 😉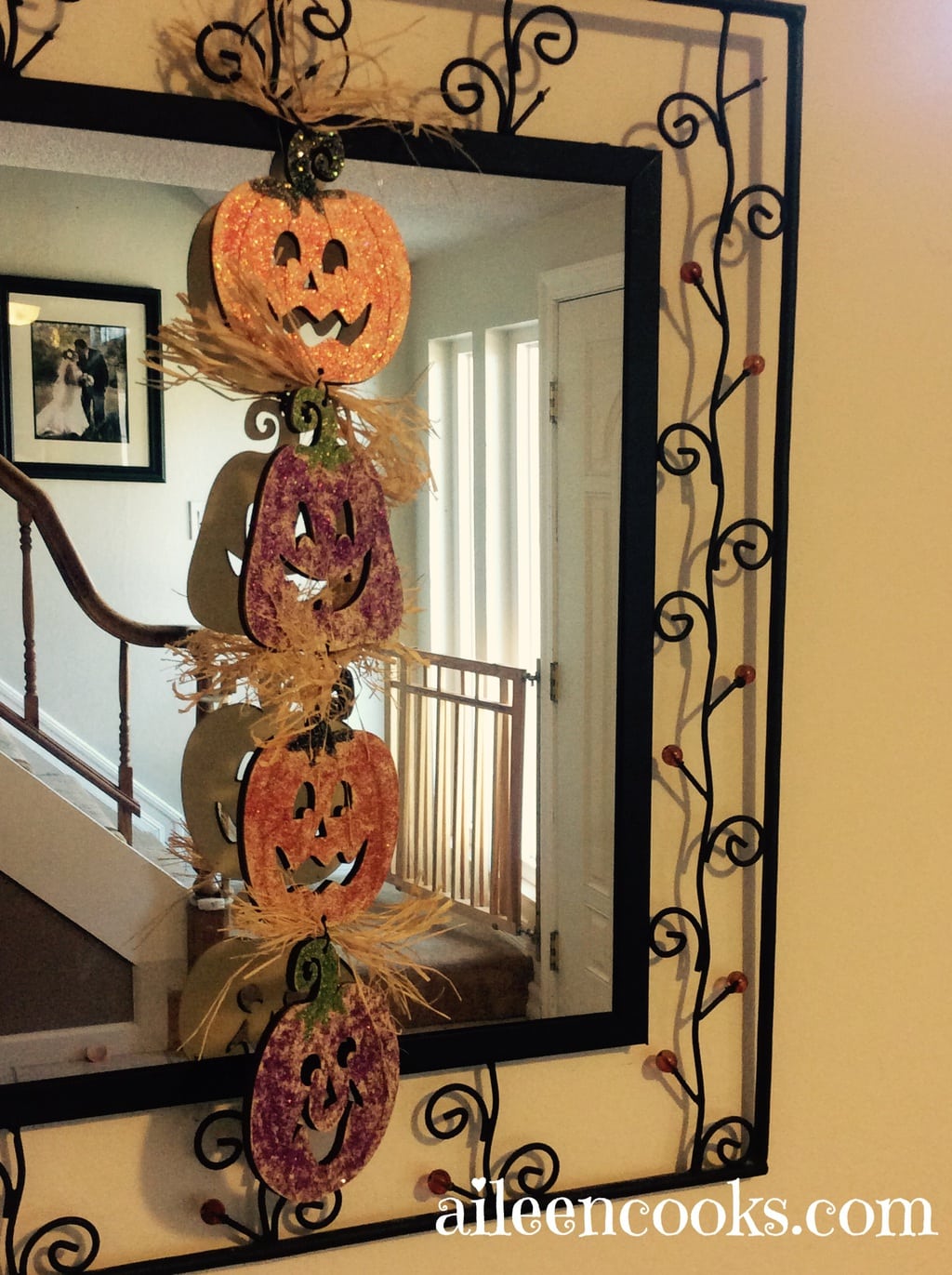 This sweet mummy was another Michael's find. It has flame-less candle that goes behind it's face – perfect for Halloween night.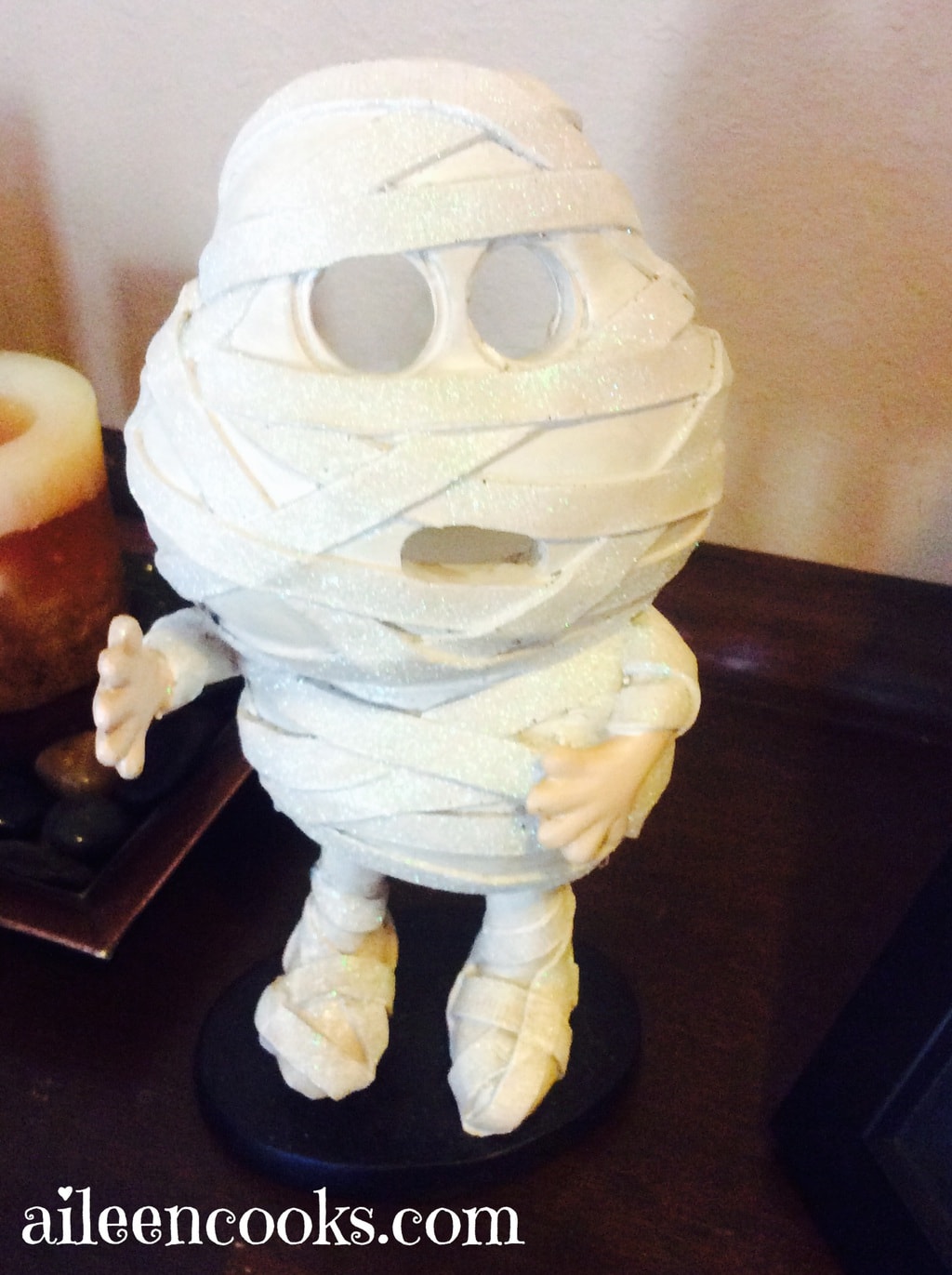 Last but not least is our scarecrow that hangs on the front door. This is one of the first decorations I purchased for myself as an adult. It will probably always be my favorite.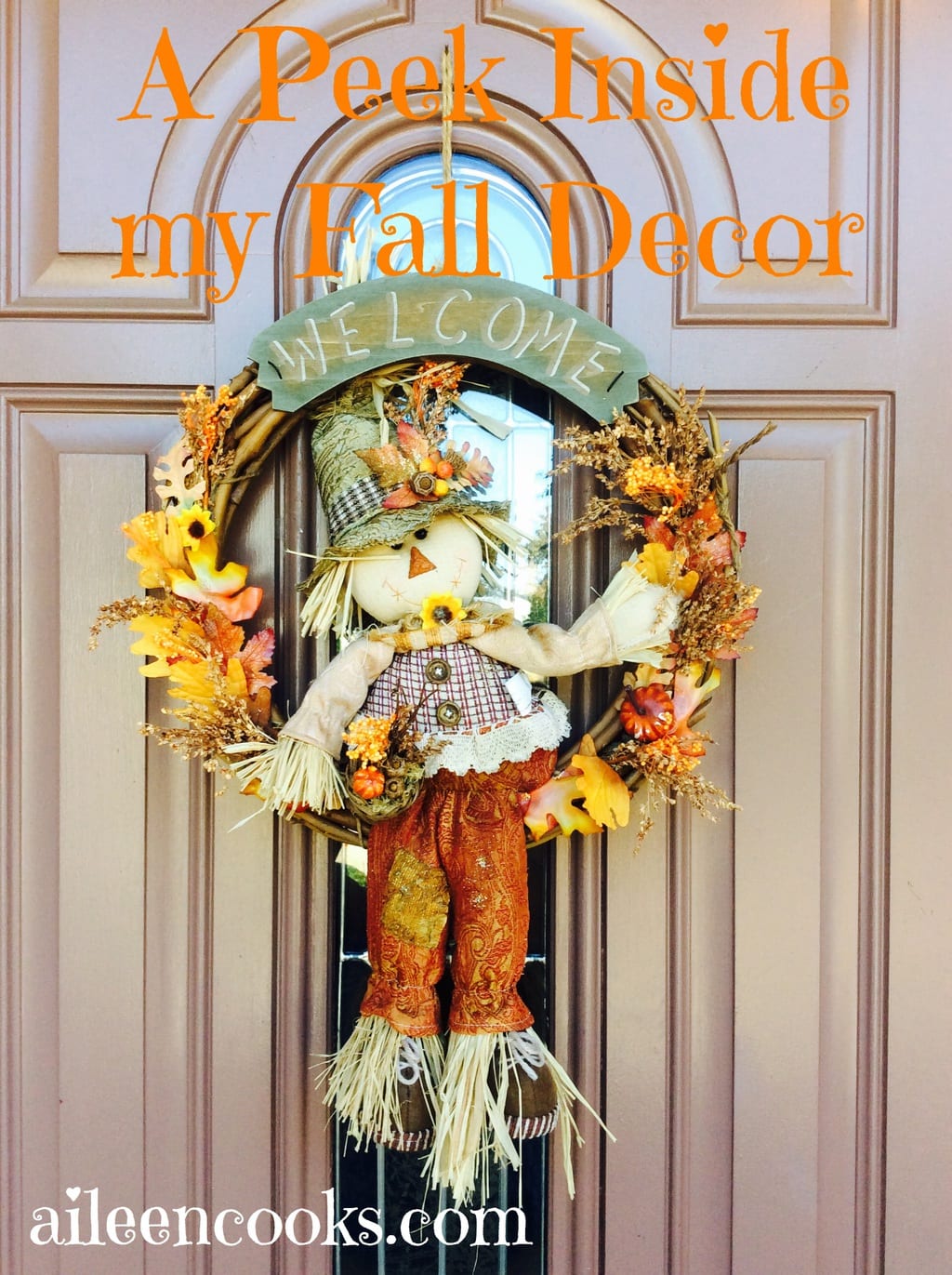 There you have it, my Fall/Halloween decor. Not a ton of stuff, but enough to get us excited about Halloween and Thanksgiving.
Do you decorate your house for Halloween or Thanksgiving?
**this post had been liked to I Heart Naptime