This is post is sponsored by Groupon. All content and opinions are my own.
Affording Extras as a Stay at Home Mom
When we made the transition from working mom to stay at home mom, we had to cut a lot of corners. We stopped buying lunches and started packing them. We cut out cable. We chose to buy an older family car instead of purchasing a newer car. We also had to be careful with the extras we bought along the way.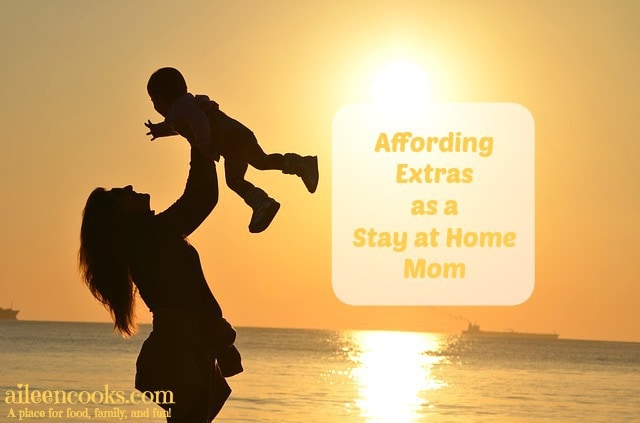 One of the ways you can afford fun items on a budget is buying them at a discount through Groupon Goods. As with their Local offerings and Groupon Coupons, Groupon Goods offers thousands of deals every day.
[bctt tweet="You can afford extras as a stay at home mom! #momlife #ad" username="aileencooks"]
They have multiple preschool and early learning programs, perfect for back to school.

Designer Sunglasses

Toys

Even big ticket items like these Vitamix blenders.

Groupon Goods offers all of these at a reduced price, making it easier to afford those fun extras you have to cut back on when scaling back to a single income.
The best way to afford the fun (and sometimes essential) items is to save up for the item and shop around.  Groupon Goods is a great resource for finding those items you need or want at a discounted price.
Do you shop on Groupon? What deals have you found?