This post is sponsored by Art of Green®. All opinions are my own.
Finally, a natural cleaning product that is affordable! I don't know about you, but we go through a lot of cleaning products around here. Even before our current times, I was constantly spraying and wiping, because, kids.
Now that we are home All.The.Time. and I am diving head-first into full-on homeschooling this year, there are a lot more messes! Every breakfast, second breakfast, lunch, dinner, dessert, and snack is served in my home. That's lots of sticky messes to clean up! Plus, I am "encouraging" my kiddos to go outside and play (aka give mommy a little break to rest) any chance I get.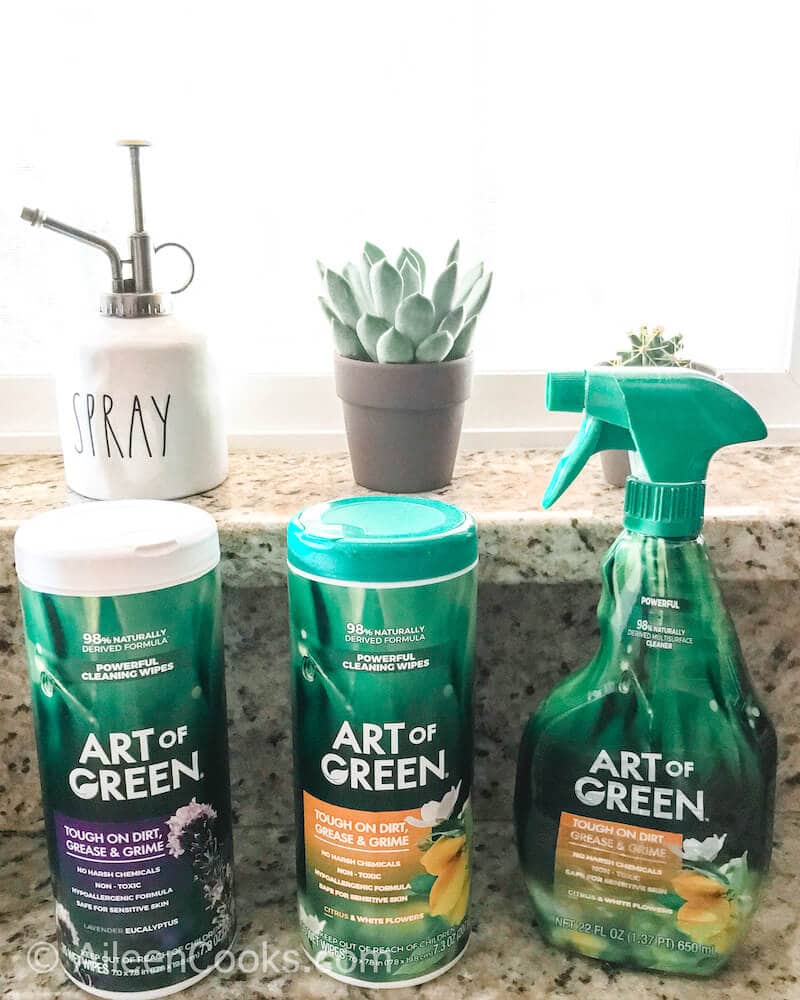 The break is nice, but I have kids constantly coming in tracking in dirt or water. I love my babies, but they are messy!!!!
I try to use natural cleaning products as much as I can because we are at home breathing them in and I want something that safe around myself, my kids, and my pets. But I'm also on a budget and can't afford to spend a fortune on cleaning products.
That's why I was so excited at the opportunity to try out Art of Green in my household. They are a brand-new natural cleaning product that is affordable but also tough on grease and grime. You can find Art of Green at at Target.com and through select retailers including Target, Sprouts Market, H-E-B, and Kroger.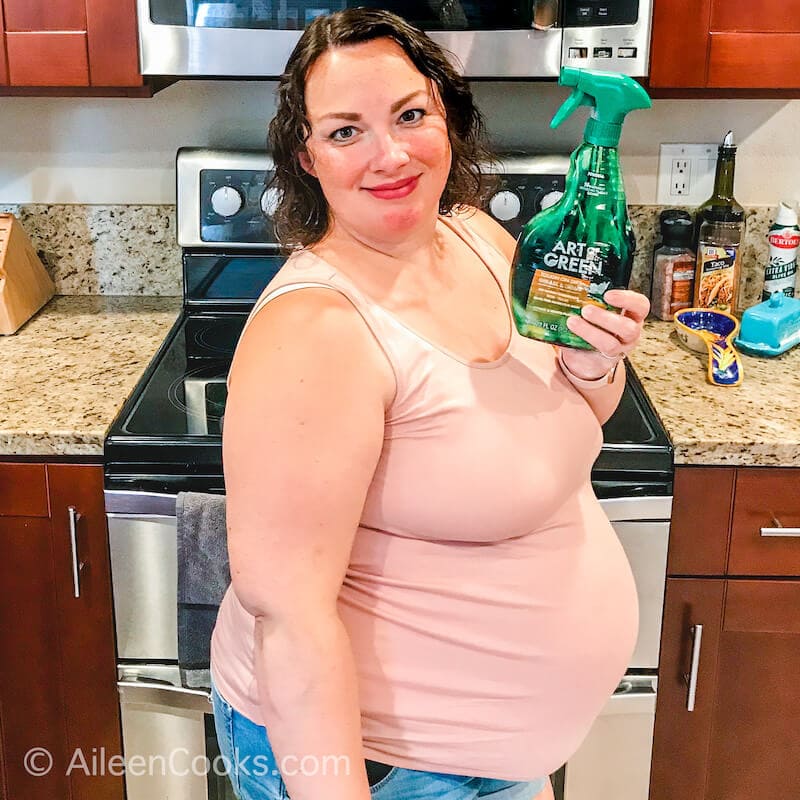 Art of Green is:
Dermatologically Tested
Safe for Sensitive Skin
No Harsh or Toxic Chemicals
Not Tested on Animals
98% Naturally Derived Cleaning Liquid
The best part?
They are priced just above mainstream cleaning products at $2.99 for wipes and $2.79 for trigger spray.
Art of Green Products
Art of Green currently offers two different types of products, in two different scents:
Trigger Spray in Citrus & White Flowers or Lavender & Eucalyptus
Wipes in Citrus & White Flowers or Lavender & Eucalyptus
Does Art of Green Really Work?
I put both products to see if they really cut through grime the way they said they would. First, I tested the wipes out on my dirty electric stove.
With a family of five (and a tired pregnant mama trying to do all of the things), my stove is usually a hot mess with old Mac & Cheese and who knows what else crusted to it.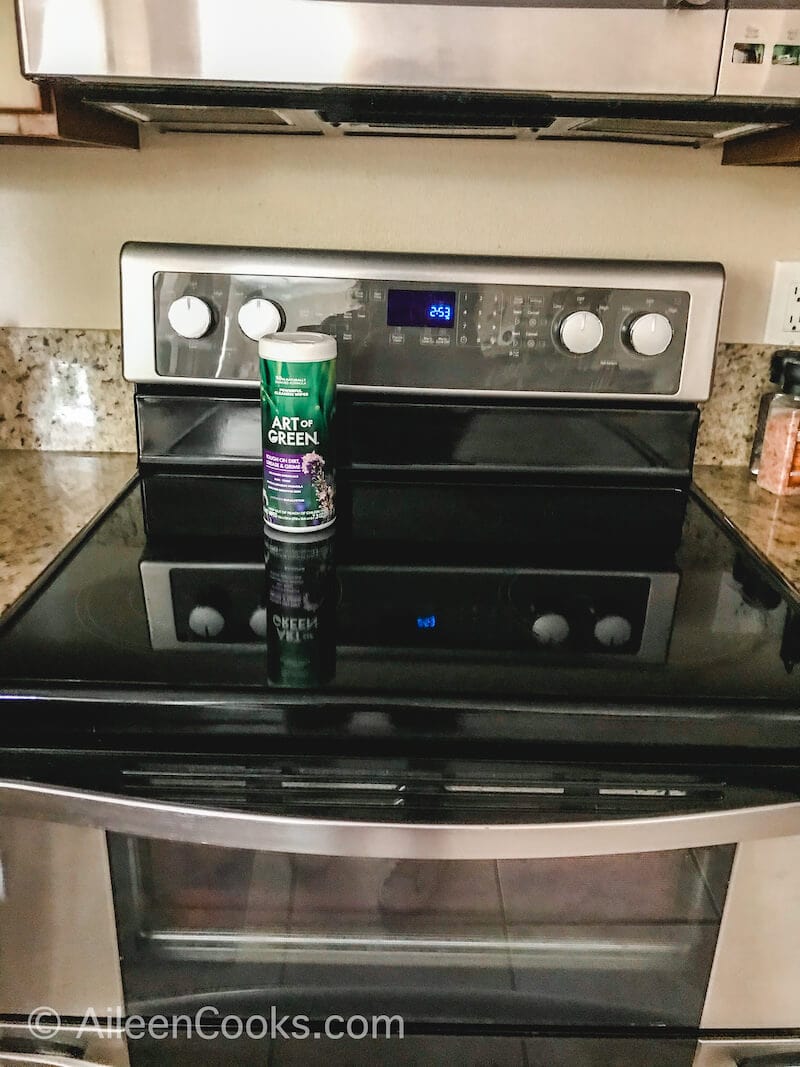 I took out the wipes and my first impression was that they were very soft and the smell was nice but not overpowering. I have my stove a good wiping for about 30 seconds and everything came off on the one wipe. I didn't need to use a second wipe and my stove was shiny again. Yay! (At least, until the next meal)
Next, I moved on to our bathroom. This is our downstairs "guest bathroom" and it gets A LOT of traffic throughout the day. With three kids, plus a cat who insists on drinking water from the sink, it's regularly dingy and needs to be cleaned often.
I tried out the spray on the sink and counter. It worked well and cut through a thick spot of spilled soap. Soap puddles are my biggest challenge with my three year old and I am happy to have found a product that cuts through it easily!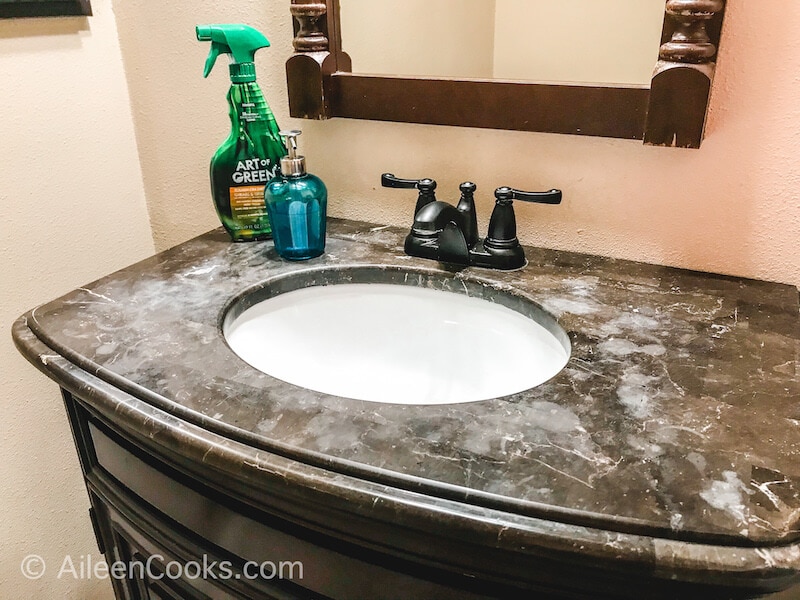 I also really appreciate that the scents smell nice – and made my bathroom smell very fresh – but they aren't overpowering. Since I'm currently pregnant, my nose is extra sensitive.
So I can really only use products that have a mild sent versus a strong and overpowering scent. Art of Green fits the bill nicely. My favorite scent is the Lavender & Eucalyptus.
Make sure to check out the Art of Green website and find Art of Green near you here.