Baby, It's Cold Outside FREE Printable
I have been having some fun creating winter inspired holiday decor, and I wanted to continue the fun with typography printables. Today, I'm sharing my newest addition to our holiday decor – a homemade Baby, It's Cold Outside framed printable. Baby, It's Cold Outside is my favorite Christmas song. There are many versions of this song, and I think they are all great and can't help singing along any time it comes on. They even sign the song on one of my favorite Christmas movies – Elf!
I printed this print out on white card stock and framed it with a distressed off-white frame I picked up at Michael's a few years ago. You could also mount it on foam board or laminate the print. Anything goes! If you want to try making your own printable, check out Pic Monkey – my new favorite tool!
Download Your Free Printable: Baby, It's Cold Outside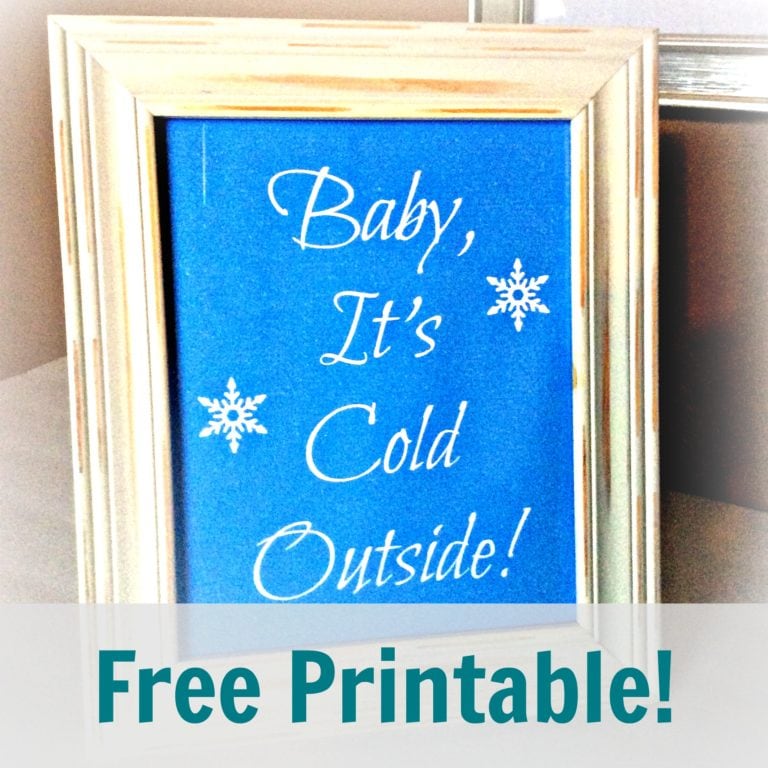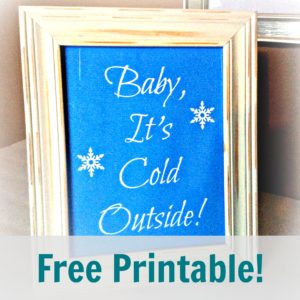 Thanks for stopping by today, If you like the free printable, you may want to sign up for my mailing list and receive our exclusive weekly meal planning printable.