Back to School Exercise Routine
This post is sponsored by In-Shape. I received a complimentary membership in exchange for sharing my experience. All opinions are my own.
I joined In-Shape over a month ago and I've only been a handful of times so far. Lately, I've also been short tempered and a little grumpy. I know my lack of exercise is a contributing factor. That's why I'm sharing my back to school exercise routine with you. I'm sharing it to keep myself accountable. I'm also sharing it in hopes of encouraging another mom to get out and get some exercise. Not necessarily to lose weight or "get your body back", but to feel good. I feel so much better when I exercise regularly. I'm less grumpy, less stressed, and more calm.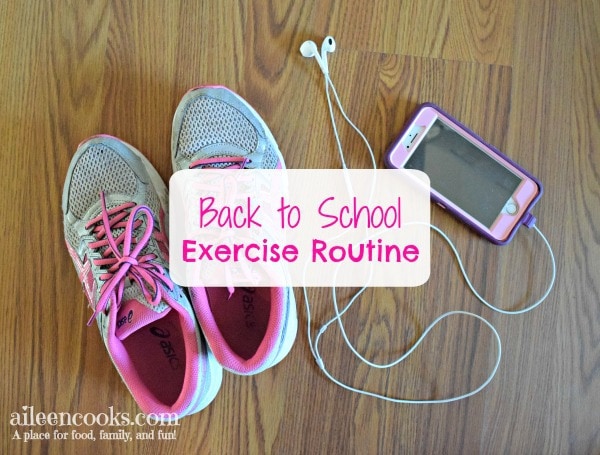 There are three In-Shape Health Clubs in my new town, so I really have no excuse not to go. They offer childcare at two of the locations, so it's a good excuse to get a little break as well. My plan is to get up and put on exercise clothes every day where there's even a remote possibility of getting to the gym. Adjusting to the routine of getting a kid to school at 8 AM will take some time, so there's that. Exercise clothes are easy to put on and I'll be down to two kids every morning after drop-off.
My goal is to make it to the gym 2 mornings per week and take at least one walk each week. I know this may not seem like a lot, but life does get in the way. 2 mornings per week I will have a kindergartner to drop off at 8, a preschooler to drop off 9, and then will have to pick my kindergartner up at 11:20. There may not be enough time to drive across town and get the baby in and out of childcare without feeling like a haggard hot mess. So, my plan is to run errands or go home with the baby on those days.
My 2 day per week workouts will consist of either the 29 Minute Circuit and 30 minutes of cardio on a machine (while I watch a show on Netflix) or taking a group exercise class. After I had Katie (second born), I got really into taking step aerobics. I loved it so much that it was motivation enough to get myself out the door and to the gym. I'm really hoping to find another group exercise class I love.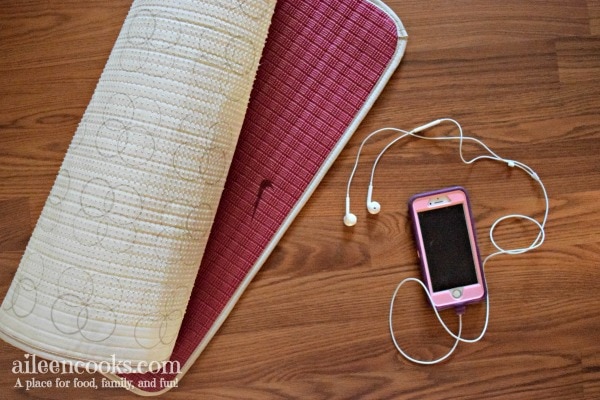 I haven't explored many walking trails around our new town, but there is one trail in my neighborhood that is nice and flat and shady. It runs along the creak and it's easy enough to pop the kids on their bikes, so that will most likely be my go-to walking spot. There is also a nice trail behind my son's elementary school, so that one is on my list, too.
There you have it. My 3 day per week back to school exercise routine. I'll check in a couple of months with an update.
Do you exercise regularly? What's your routine?
Related Posts: