Our Back to School Routine
This post on our back to school routine is sponsored by DairyPure. All opinions are my own.
DairyPure invited us to have a conversation about our back to school routine over a glass of milk and snack. This was perfect timing as we have had to change things up a bit now that William is in first grade and in school all day. Katie's school schedule also moved to 3 days per week now that she is in Pre-K.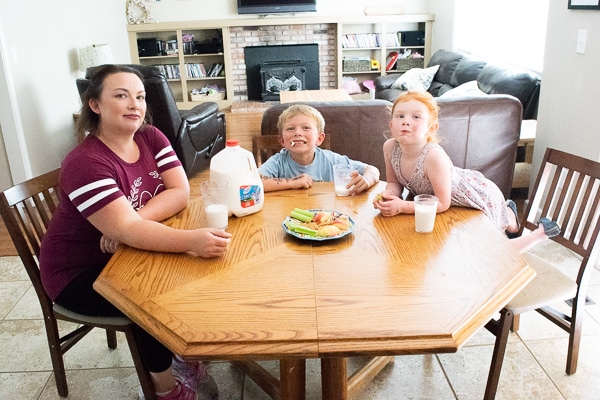 After school, I put together a snack for the kids (as per usual). We had DairyPure whole milk, celery, apples, and peanut butter. One kid likes the apples and the other prefers the celery, so it works out well.
Our youngest, Allison naps as soon as I get home from picking up William, so she was not part of our after-school snack. She did go to sleep with a sippy cup of milk. 🙂
DairyPure is the only milk backed by an exclusive Five-Point Purity Promise. DairyPure milk contains no artificial growth hormones, is tested for antibiotics, is continually quality tested to ensure purity, only comes from cows fed a healthy diet and is cold shipped from your trusted dairy.
DairyPure is available in the dairy case at grocery stores nationwide in whole, 2% reduced fat, 1% low fat and skim/fat free milks.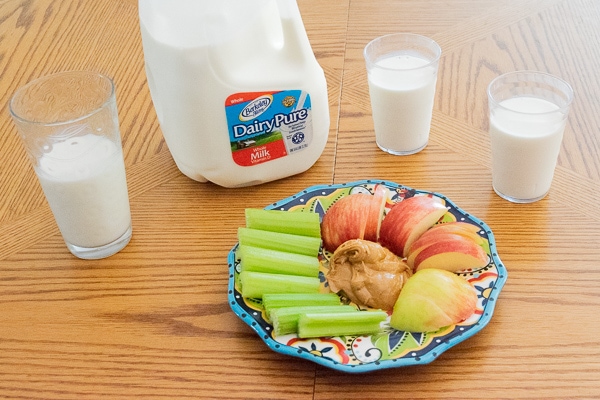 Our new back to school routine
I feel like our back to school routine is just about perfected. I learned a lot through trial and error last year. Here are some things important parts of our routine this year, that help everyone get out of the house on time and have enough time after school to do all the things.
Eat a good breakfast – every morning! Cereal is not enough to keep us focused through the day. My son loves milk, so I often serve his breakfast with a glass of milk as an extra source of protein.
Favorite breakfasts: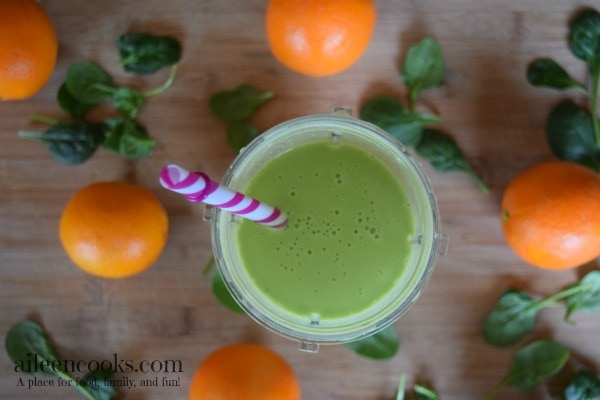 Wake-Up Time
My alarm is set for 6:30 AM, an hour and 20 minutes before it's time to leave. This may seem like overkill to some, but I have learned that it's what's needed for my kids to get dressed, eat, and be ready to leave. It also helps me tone down the yelling and nagging.
Keep in mind if you hear someone getting up and leaving in just 20 or 30 minutes and you can't – it does not mean you are failing. Every family is different. Every child is different.
Figure out a back to school routine that works for YOU. And own it. Stick with it. If it's not working, change it again.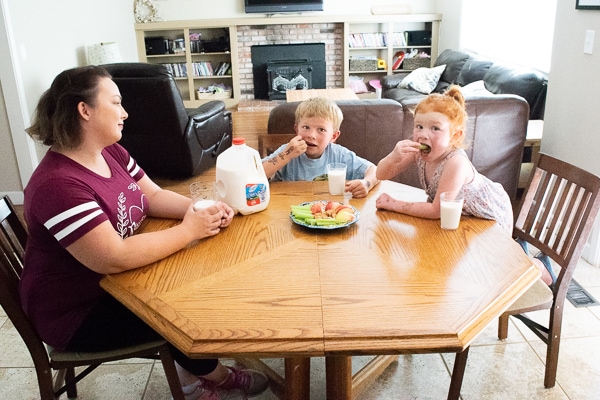 Chores
We moved most chore responsibilities to the weekends. With first grade being a full day and some sports and scouting obligations in the evenings, I wanted to save enough time for my our kids to just play and relax. I also wanted to give them time to play together since they are separated during the day.
We have been using chore sticks most recently and it has worked well for us. We do ask the kids to clear the table after dinner, take out the garbage, and feed the dog during the week.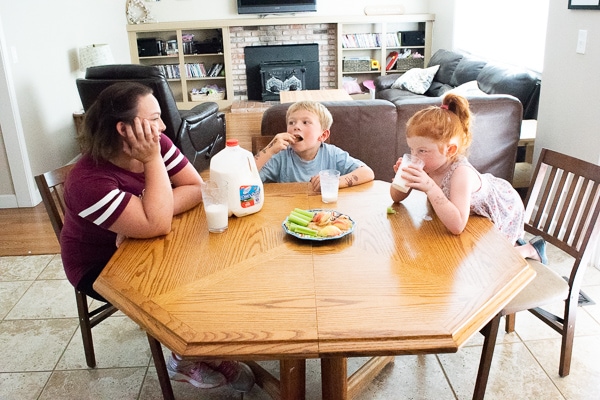 My kids also need some decompression time after school. I read about after school restraint collapse and it makes a lot of sense. I shared about it in our Simple Mom Ideas Facebook Group and it seems to happen to a lot of kids. It is hard for little kids to sit and be well behaved at school all day. Which means they sometimes have a little freak out session after I pick them up.
I have learned it helps to just offer a healthy snack and some free play time. I don't pepper them with questions or make them do homework right away.
Healthy after-school snacks
Offer them with a glass of DairyPure Milk
Apples, Celery, and Peanut Butter
Homemade Granola Bars(pictured)
Grapes and String Cheese
Carrots and Ranch Dressing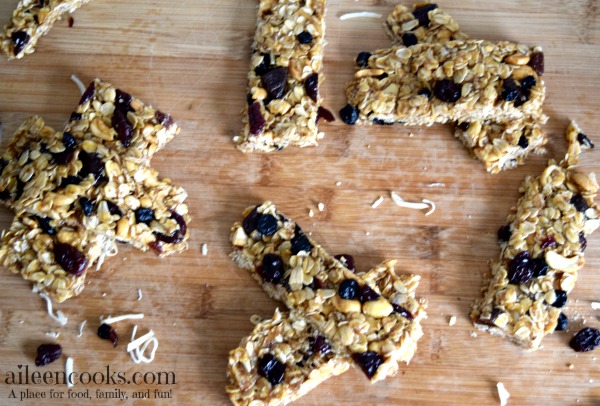 Homework
With kids in 1st grade and pre-k, homework is pretty minimal. Our first grader has a reading assignment every night and a writing assignment each week. We tend to work on homework either in the late afternoon or after dinner. This may seem late to some, but we have learned (again, through trial and error) that this works best for our son.
Our Pre-K daughter has had some homework (usually 1-2 worksheets per week) and we have her do homework at the same time as her brother or whenever she wants to do it since the deadline to turn it in is more relaxed.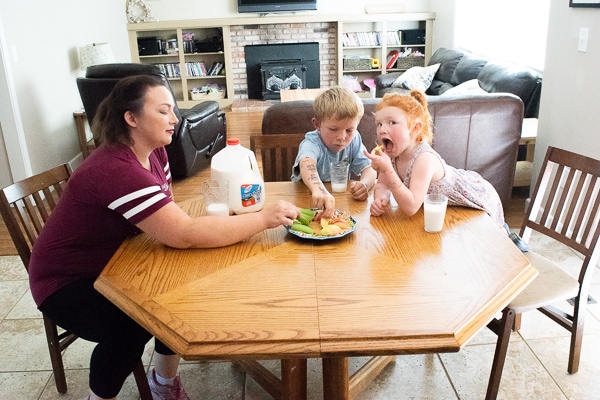 Lunches
I pack lunches in the morning. I'm a morning person so this works for me. We let our first grader buy lunch once per week (usually on Friday) and I pack his lunch every other day. We let our Pre-Ker attend Lunch Bunch once per week. Otherwise, she is home for lunch and I make a hot (or cold) lunch for her and her sister at lunchtime.
Bedtime
Now that two out of our three kids stopped napping, we have made school night bedtimes earlier. This helps with the early wake-up and ensures our kids are well rested enough to manage at school all day. It also gives the grown-ups some much-needed decompression time.
Our bedtime goal is between 7 and 7:30 PM. Which means we have to start our bedtime routine at 6:30. I have an alarm set on my phone that goes off Sunday-Thursday at 6:30 PM to start our bedtime routine.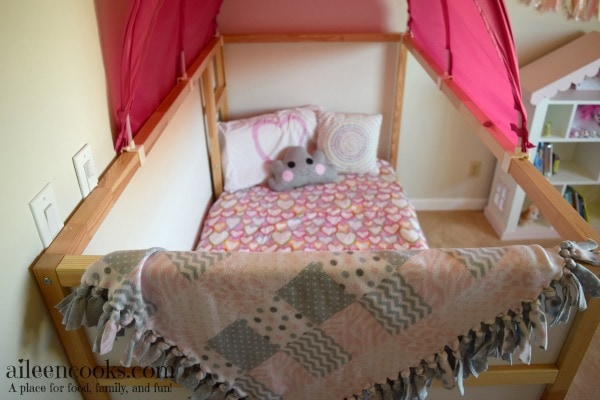 There are exceptions to this, like during baseball season or if my son has a cub scout meeting. Then we end up putting them to bed a little later. Overall, we are pretty strict about bedtime and we have seen a huge change in the mornings since implementing the earlier bedtime.
We tend to let the kids stay up later on the weekends. Especially when we have our weekly pizza and a movie night on Fridays. Inevitably, the movie goes later than bedtime and we just let them stay up and hang out.
I am really happy with our back to school routine and after having a conversation with my kids, they are too. Thank you to DairyPure for encouraging us to sit down and have this conversation!