Bath Time Essentials for Babies and Toddlers
Bath Time Essentials for Babies and Toddlers
I have a love/hate relationship with bath time. Bath time can be great. My kids love it and it's a great way to end the day. They come out clean, smelling good, and relaxed. Bath time can also be incredibly stressful. I almost always end up soaked. Plus, my daughter's new favorite thing to do is pour water OUT of the bath tub. That's life with kids.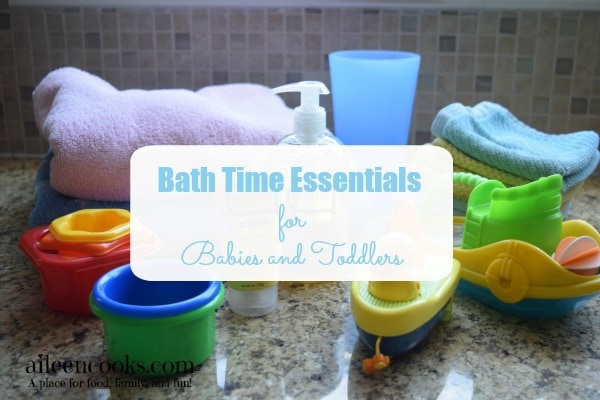 Whether you love or hate bath time, I have a list of bath time essentials for babies and toddlers that I use regularly:
Hooded Towels: My kids each have their own designated hooded towel. We hang them up on the back of the bathroom door when not in use, for easy access. My kids love to be wrapped in their big, cozy towels and always want the hood on their heads. The hood keeps newborns nice and warm after bath, too.
Thick Wash Cloths: We have tried both thick and thin wash cloths on our kids. I stand by the thick wash cloths all the way – even for newborns. The thin cloths are flimsy, making it difficult to wash crevices. The thick ones tend to have better ridges that hold soap and double as a "blanket" for your newborn while they are in the tub. They get cold fast!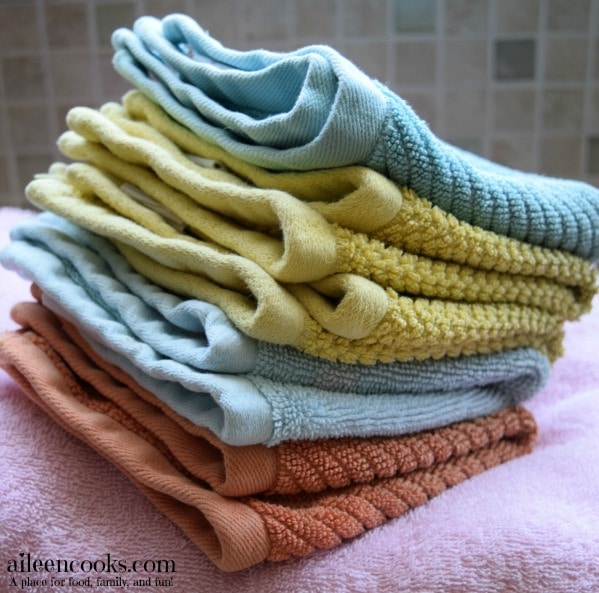 Gentle Baby Wash: This is a must have! It's important to get your babies and toddlers clean, but you also don't want to burn their eyes or expose them to unnecessary ingredients. Skinfix Inc, offers a line of gentle baby products that includes Gentle Hair and Body Wash that is free of fragrance, irritants, and steroids.
[bctt tweet="Bath Time Essentials for Babies and Toddlers #momlife #ad"]
Bath Toys: Even little babies enjoy bath toys – even if it's just something to hold or look at during bath time. My kids' favorite bath toys are stacking cups and boats. We have accumulated a lot of bath toys over the last 4 years, but those two items are played with every time.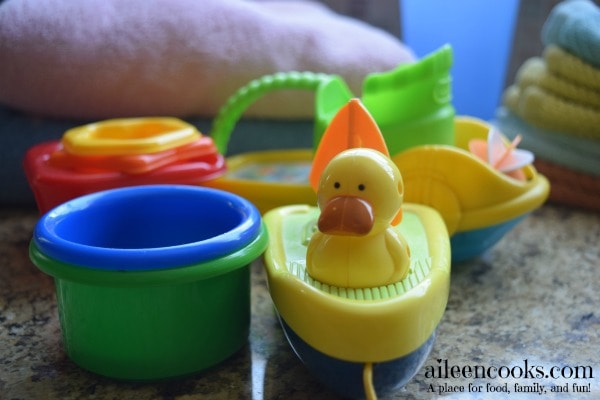 Large Cup: We keep a large plastic cup in the bathtub for easy rinsing. I've found it's the best way to get soap off of baby's hair and body. The large capacity means you can rinse less times.
Diaper Cream: I have found the best way to combat diaper rash is to apply a good layer of it at night before bed. The diaper cream will heal any existing diaper rash and prevent more from developing over night. Skinfix Inc. also carries a Diaper Rash Balm made of natural ingredients and free of steroids.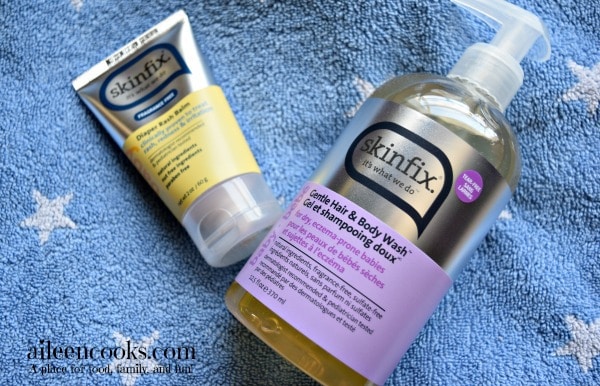 Wine (optional): This is an essential for me when I'm not pregnant. Bath time goes much more smoothly and I am way less likely to lose patience if I can relax with a glass of wine while my kids enjoy playing in the water.
Don't forget to check out Skinfix Inc.'s line of gentle baby products, available at Target and CVS.
What are your bath time essentials?