This post is sponsored by The Manly Man Company®. All opinions are my own.
Are you looking for a fun gift idea for the man in your life? Are you sick of giving the same old boring gifts for every birthday, anniversary, and Christmas? These Beef Jerky Roses are the perfect change of pace from those boring gifts and sure to satisfy the man in your life!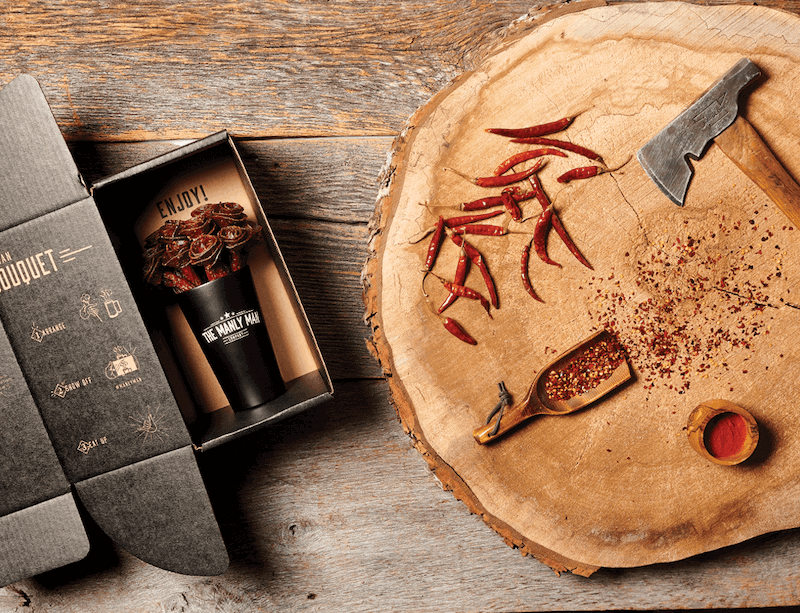 Beef Jerky Roses
Okay, so you might be wondering what the heck I'm talking about. I want you to send roses to a man in your life? The answer is yes and no. These are not real roses. They are beef jerky made to look like a bouquet of roses.
They are so fun, yet totally made my hubby happy. We got to taste-test them first hand and I can tell you that The Manly Man company makes some good jerky! The roses we tried are made with their spicy jerky, but you can also choose from original and teriyaki flavors!
What's even more fun is each man bouquet comes in a fun cup as the vase – pint glass, beer mug, or stainless steel mug. If you find yourself or your giftee falling in love with the jerky, you can also just order bags of their jerky for future snacking. Yum!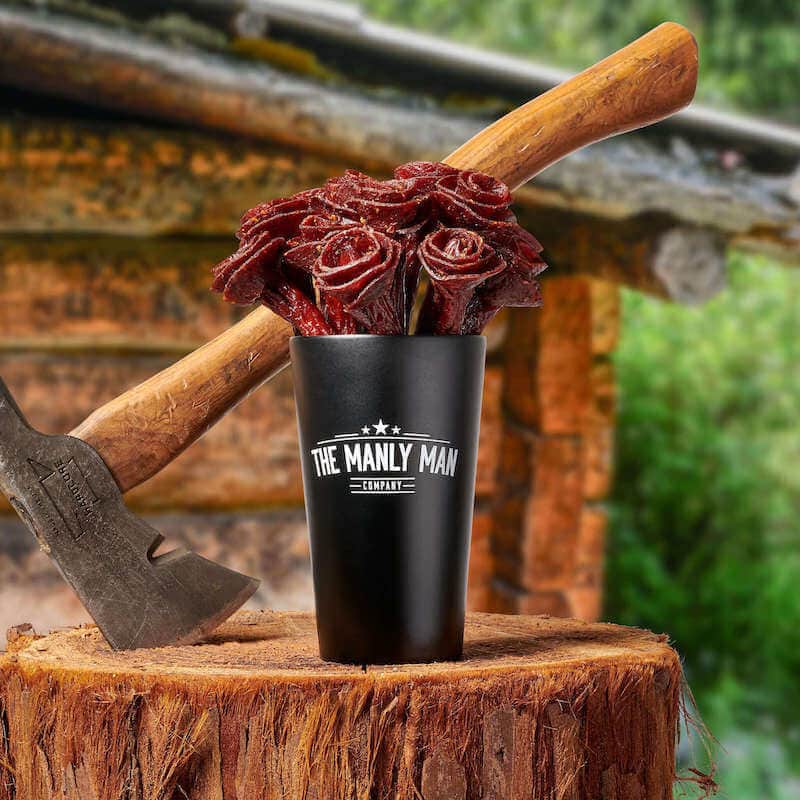 Bacon Roses
If the man in your life is more of a bacon fan, you can even order him a bacon roses paired with either chocolate or caramel. So, so, fun and tasty!
If you have been around here long, you know I LOVE food and food gifts make me so happy. That's why I was so excited to try out the man bouquets and share them with all of you. They are a great gift idea for a birthday, anniversary, holiday, or just because.
So, what about you. Do you like to gift food? Have you every tried a jerky bouquet? Let me know below in the comments!!