Having a freezer cooking day is a great way to stock up on pre-made meals and save money at the same time! I always stock my freezer before having a baby, but there are many other great reasons to have a freezer full of ready-made foods! With that in mind, I've put together a beginner's guide to planning a freezer cooking day. This guide is a great place to start if you've been thinking about trying freezer cooking, or if you have had trouble with freezer cooking days in the past.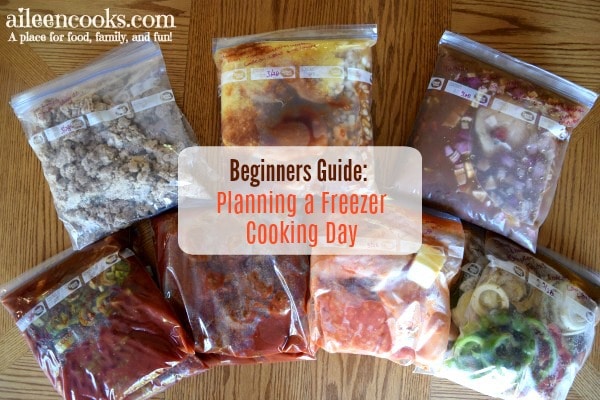 Here is what I've learned after 6 years of freezer cooking:
Make a plan
Always, always, always have a plan. Decide exactly what freezer meals you are going to make and the quantity. Planning a freezer cooking day is basically meal planning on steroids. If that's not your strong suite, then grab this casserole freezer meal plan or this crockpot freezer meal plan. Both are great plans that include printable recipes and shopping lists.
Shop your pantry first
After making your plan, check your pantry to see what ingredients you have on hand first. This will save you money and help you use up any ingredients that might have been sitting around waiting to be used up.
Make a list and double-check
Now that you have a plan and have shopped your pantry, it's time to make your actual shopping list. Don't forget to make sure you have enough freezer bags, casserole dishes, etc.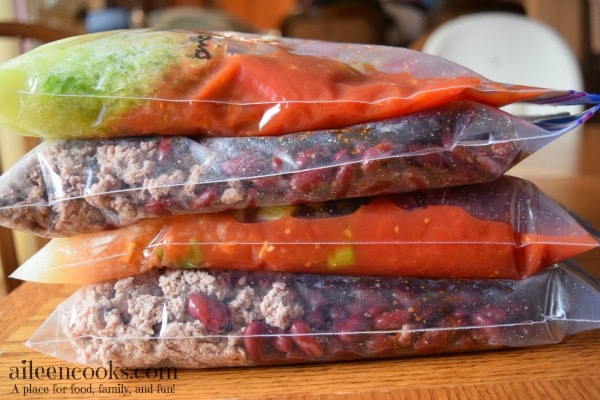 Shop on a different day
I highly recommend shopping the day before your planned freezer cooking day. That way,  you can conserve your energy for the day of cooking (and then skip cooking all together for several days or weeks).
Get help
Whether its help with the freezer cooking or someone to babysit your kids while you cooking – help is always best. I know it's not always realistic (I made these crockpot freezer meals with 3 kids under foot), but I recommend it if you that is an option for you.
Plan for a whole day
Even if the freezer meal plan says it will only take 2-3 hours, it may take longer if you are unfamiliar with the recipes. If you have small children, you will need to take multiple breaks. It's tiring, but so worth it!
Make room in your freezer
Go through and clean out your freezer prior to your planned freezer cooking day to make sure you have enough room for the freezer meals. If you're short on space, the best way is to prep meal in gallon sized zip-top bags, freeze them flat, and then squeeze them in wherever you can.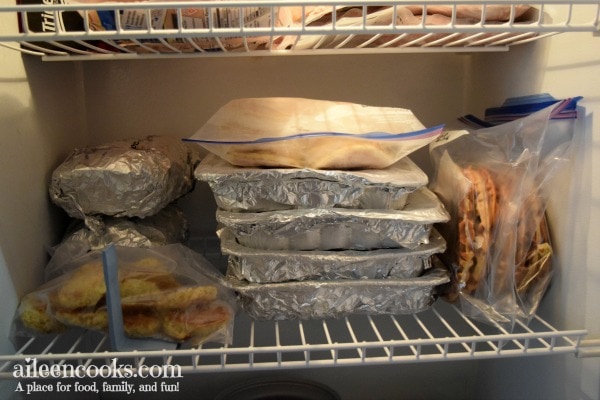 Plan for dinner that night
You may not want to immediately pull one of your freezer meals from the freezer, so plan on ordering a pizza or having something simple for dinner.
That's it. You're beginners guide to planning a freezer cooking day. I hope this guide can help you feel more confident in the kitchen and fill your freezer full of wholesome and delicious meals that save you time and sanity. Also, if dedicating an entire day to freezer cooking wont work for you, check out my freezer cooking challenge – where you can fill your freezer in 6 weeks!
What did I miss? Tell me in the comments!