With vacation options limited as of late, camping has become the choice destination and method of travel for many families. You may be weighing the decision to invest in a camper (or tent) and take your family on a camping adventure.
Well, I'm here to tell you that it's definitely worth the time and expense! Here are some of the benefits of camping for families to help you make the decision to take that camping trip!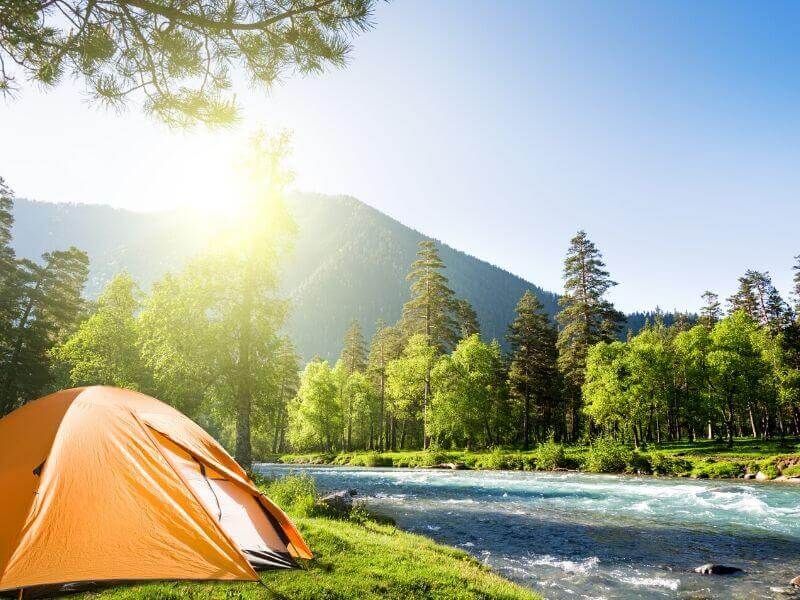 Camping Can Be Less Expensive than Other Vacations
First, we're always focused on budget and how expensive vacations can be when planning our trips. With three kids, costs can add up quickly!
However, camping can easily be one of the most affordable trips you'll ever take. It's important to note that however inexpensive the experience can be, you and your family will be rich in memories for years to come.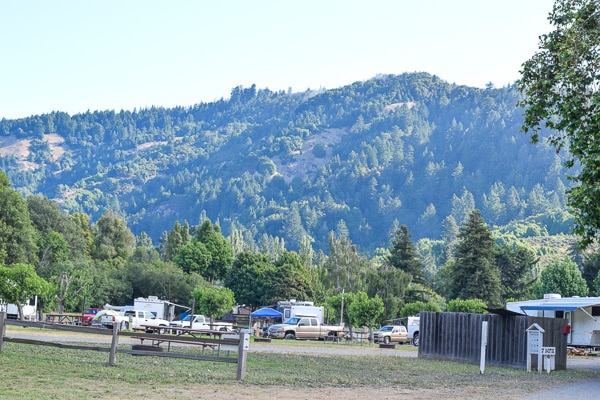 Once you acquire the gear you'll need (an RV, pop-up camper, or even a giant tent), all you're paying for is gas, food, beverages, and the campsite itself (which is always reasonable). Compared to staying in a resort, a hotel, or Airbnb, a campsite is considerably cheaper.
More Flexibility and Fewer Responsibilities
Some families choose to purchase a cabin; however, that comes with so many obligations and responsibilities. You need to consider the upkeep of the cabin (even when it's not in use). This includes utilities, lawn care, security, and more.
All in all, these things may not be in your budget and may not be a commitment you're ready to make. Camping, however, offers your family the ability and flexibility to travel anywhere you want without the responsibilities of a second home to care for.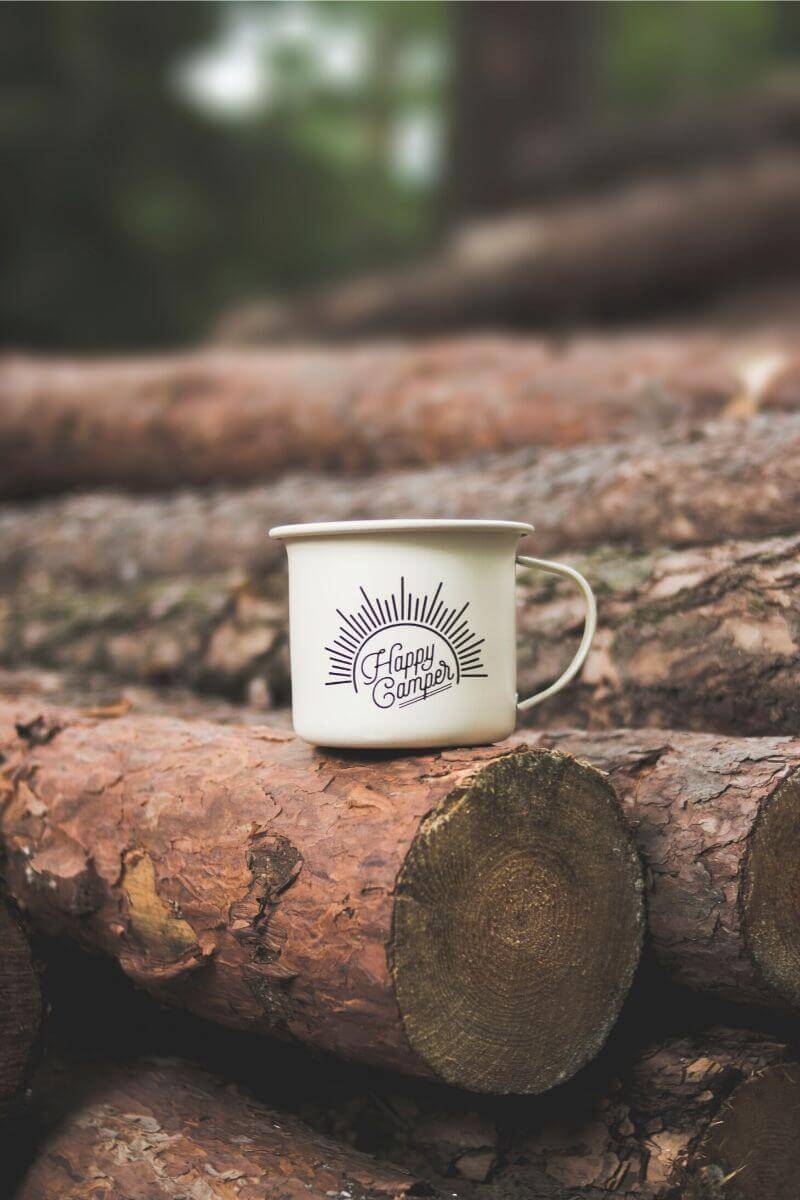 Unplug and Connect
Camping can help you and your family to get away from the routine of regular life and the irresistible draw of electronics and just be.
Make it a point to place your phones and other devices as far as possible. Lock them in your glove compartment if you have to.
It's almost human nature to fill our boredom or downtime with funny videos and memes (or even work), but when you disconnect, it allows you to connect with each other. That is where the magic of camping appears.
You may also like: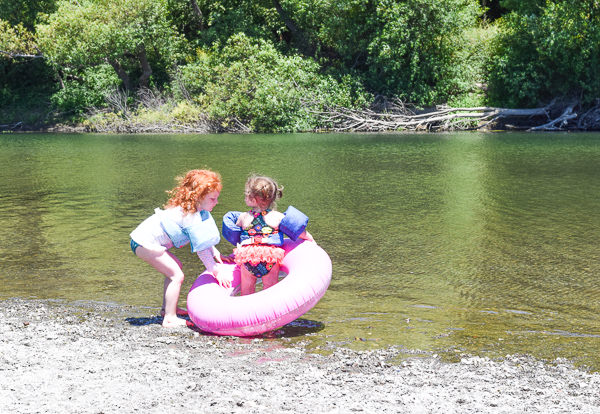 Bonding and Character Building
Camping as a family allows each person to contribute to the common goal: a fun and successful vacation. Assign each person an age-appropriate task where they can contribute to the overall experience.
Make it one person's job to unpack the car and another person's job to set up the sleeping areas. This is sure to strengthen your resolve to set up and break down camp in an efficient manner and demonstrate how working together is better than working alone.
This builds character in each member and strengthens the family unit. Note: you may hear some whining and complaining, but, as you may already know, this is to be expected.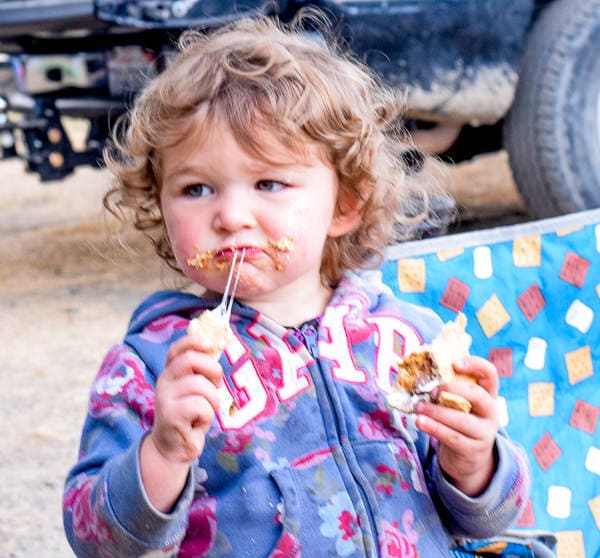 Nature and Sightseeing
I am very much pro-boredom; I think it's good for kids to sit with their thoughts and use their creativity to find something to do. Even adults need to do this more often.
However, kids do need some guidance as to how to entertain themselves. I suggest making a list of activities for them to do. Check out my Camping Activities for Kids to get some ideas on what may engage your children while exploring their surroundings!
Save this for later on Pinterest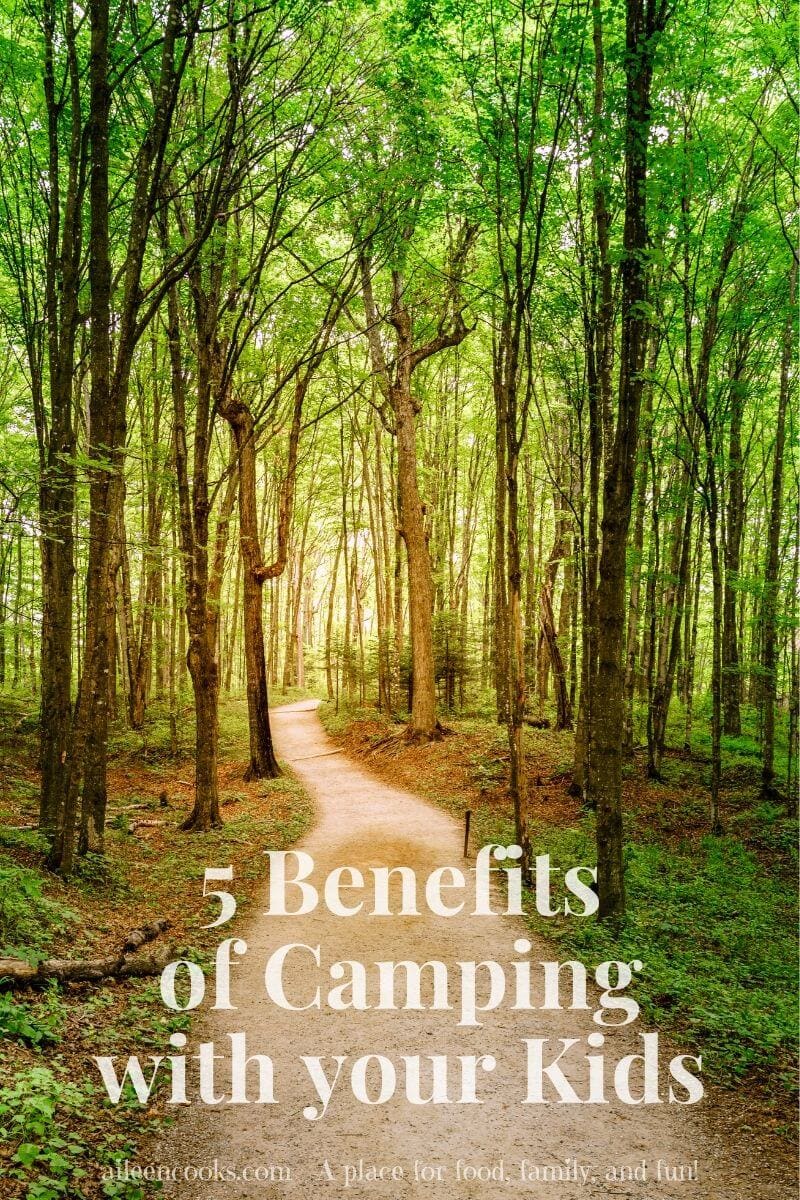 These benefits of camping for families are things I've experienced in camping with my own family of five. Plan your own camping trip to make some memories with your family that you'll never forget!