Are you shopping for a 7-year-old boy this year? Look no further for then this list of Best Gifts for 7 Year Old Boys 2019! The toys on this list are perfect for boys ages 6 to 8. We received product samples to facilitate this post on gift ideas for boys.
I am a mom of a 7-year-old boy and I am always on the hunt for good affordable toys that hold up to rough play and get their imaginations moving! Today, I am sharing a list of toys by brands I trust!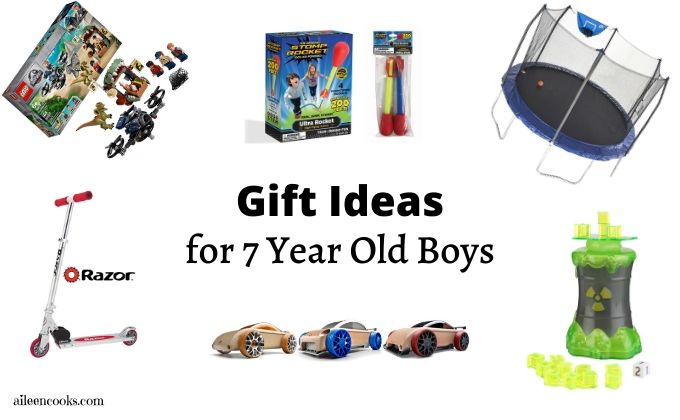 You may want to check out our other holiday gift guides: Gift Guide for Foodies, Best Cookbooks of 2019, and Gift Ideas for Little Girls.
Best Gifts for a 7 Year Old Boy 2019
Pick up this awesome sword game by ArmoGear. The sword battle electronic game includes 2 Interactive Play Swords – LED Lights, Sound Effects & Intelligent Score Tracker!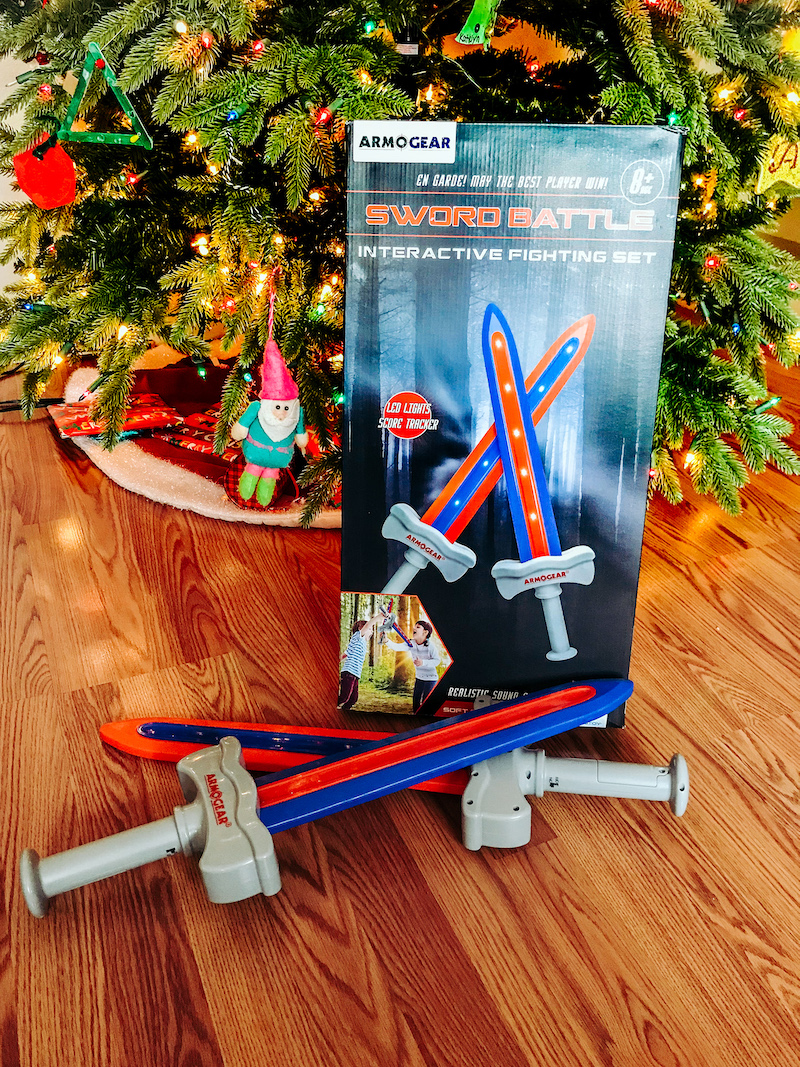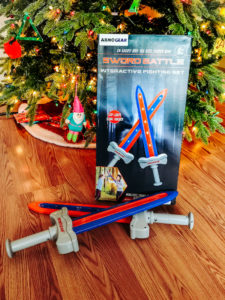 What little boy doesn't love LEGO? My son is all about his LEGO and will happily play independantly for hours. This set is fun because it pleases the dinosaur loving boy and the vehicle loving boy, thanks to the cool Dilophosaurus and a cool drone they can build. It is sure to keep them busy for a while!
This toy is so much fun! It's a kid powered rocket that they have to run, jump, and stomp on to see how high they can make their rocket soar. These foam rockets go up to 20 stories high! I love that this toy is a great way to get a little boy outside to play and burn some energy!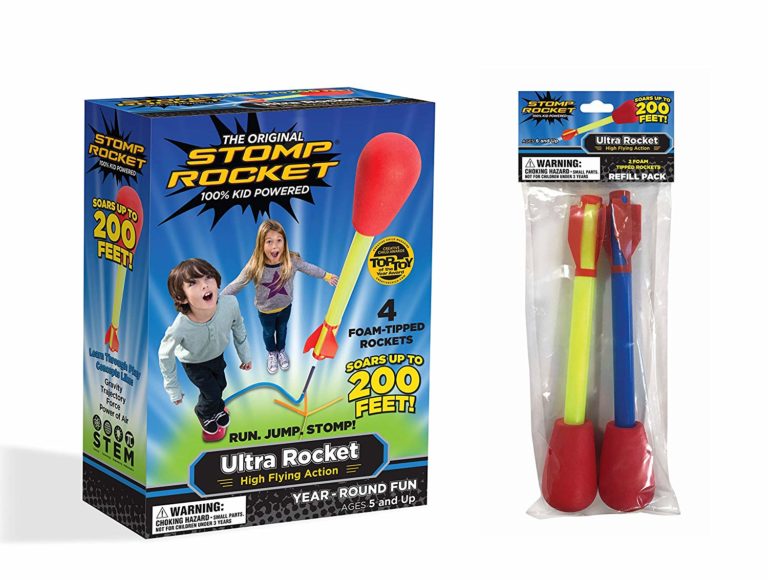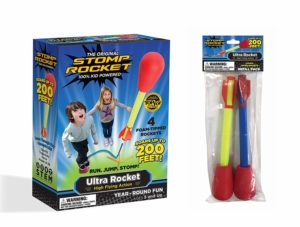 We love these lightweight and portable scooters! They hold up well to rough and tumble little boys and will last them into their teenage years.
Get the $50 million: can you and your team pull off the Heist of the century in 5 minutes or less? This exciting game is great for kids ages 7 and up. It has four progressive levels and accommodates up to 4 players.
These mix and match cars are so cool! You can switch out the pieces with any other Automoblox. Plus, they are made with quality materials like Beachwood and real rubber for the tires.
These LEGO sets are so much fun! My son already has one set he earned from selling popcorn for Cub Scouts and has a second set on this list for Christmas. They are so much fun to build and race with!
This fun game gives in to the goopy and sticky stuff boys love! They have to take turns stacking cool, slippery cubes you have to stack on top…but be careful…between the goop and slippery platform, it's always shifting! If there's a meltdown and any cubes fall, you have to take them, and that's dangerous because the goal is to get rid of your cubes!
This large trampoline is perfect for getting rid of all of that extra energy I am sure your little boy is filled with! It comes with a safety inclosed and basketball hoop!
Did you find inspiration from this list of Best Gifts for a 7 Year Old Boy 2019? What did you end up getting for the little boy in your life?