6 Super Fun Board Games for 3 Year Olds
Are you looking for board games for 3 year olds that are also fun for the grown-ups in their life? You've come to the right place. We have a list of 10 super fun board games for 3 year olds that are easy enough for them to play but will also keep you entertained!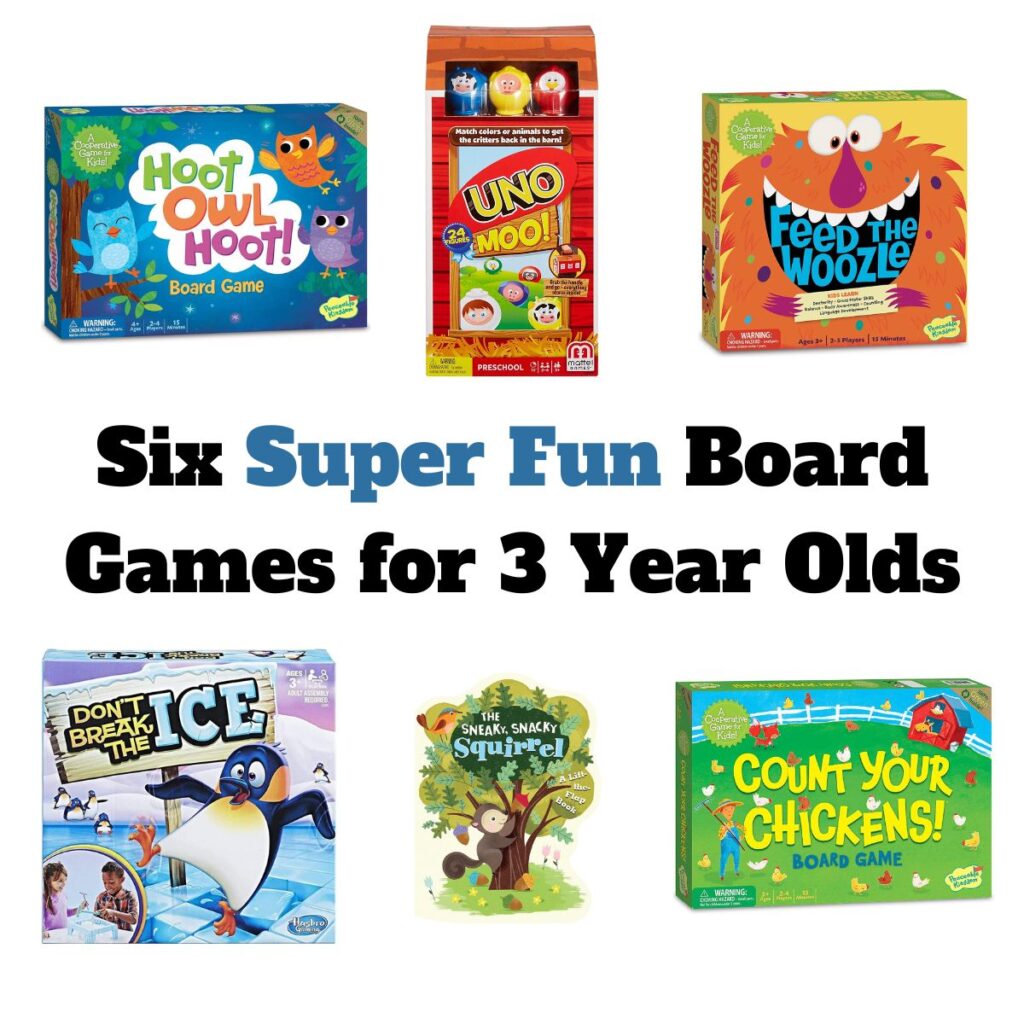 How to pick a board game for a 3 year old?
When picking out board games for your 3-year-old, it's important to keep in mind their own abilities. Most games use age ranges as guidelines. Many 3 year olds can play games that say 4+, but may need a bit more guidance at first.
Teaching good sportsmanship to preschoolers
When introducing game play to your child, keep in mind that they having good sportsmanship is a learned behavior. It is perfectly normal for kids to feel disappointed if they loose or celebrate a bit too much if they win.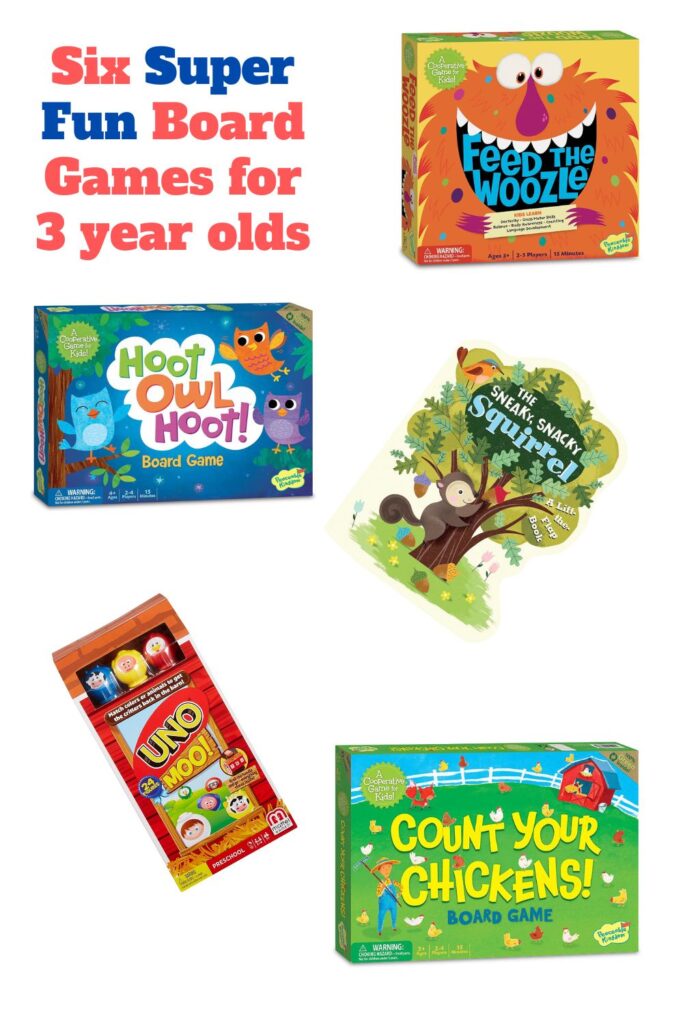 The best way to teach your 3 year old sportsmanship in game play is to model the behavior yourself.
Start with short games that only last 15 minutes or less. That way, they are less likely to loose interest and want to play again in the future.
First up: Sneaky Snacky Squirrel
Help your forest friends find food! Be the first to place 5 acorns on a log to win. This fun strategy game works on memory skills and fine motor skills at the same time. It also teaches colors and requires no reading – a MUST for a game made for 3-year olds. Buy Sneaky Snacky Squirrel here.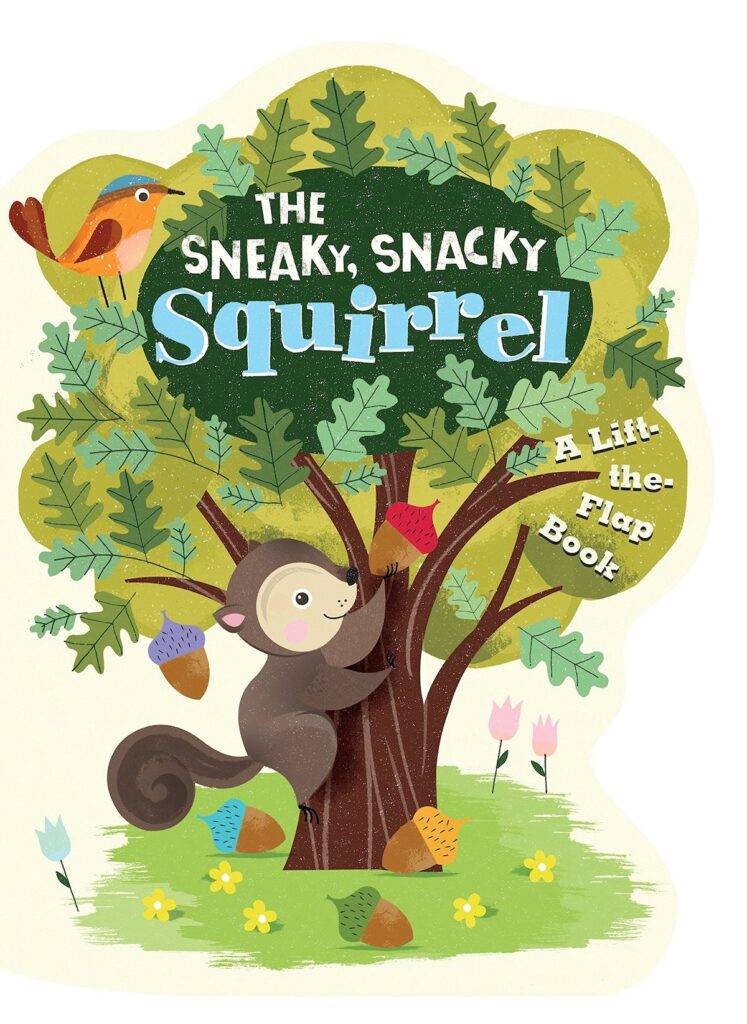 Count Your Chickens
This cooperative game would make a great first game for a 3 year old. Players work together to help the mother collect her baby chicks and bring them back to the coop. This colorful board game works for 2-4 players and can be played in just 15 minutes. Buy Count Your Chickens here.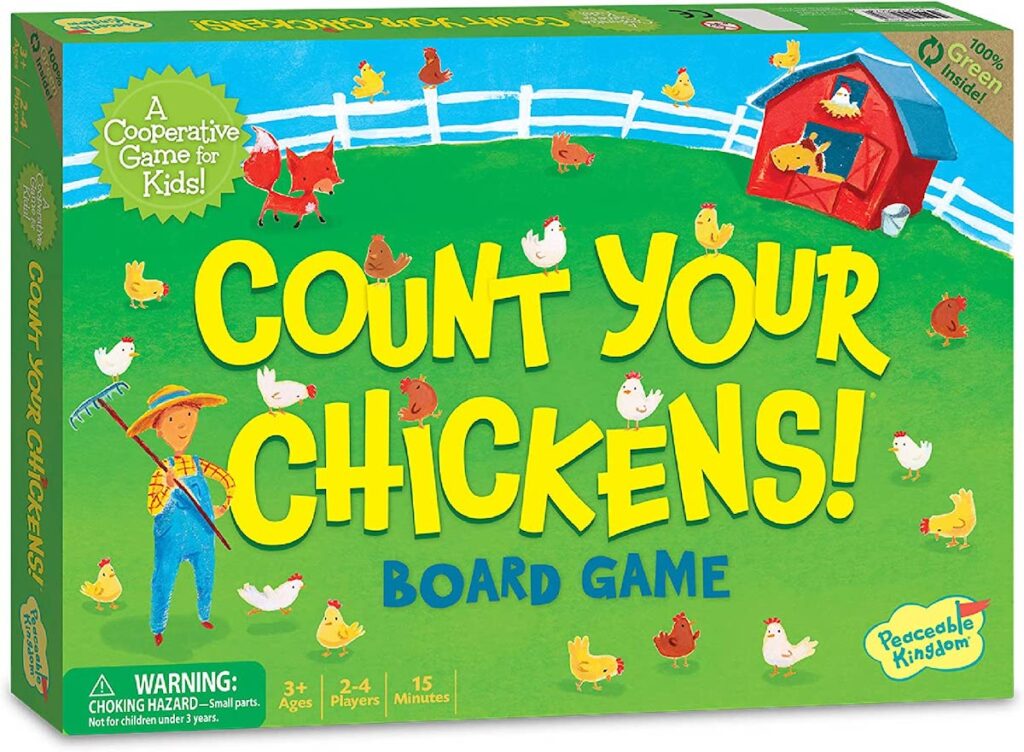 Don't Break the Ice
This classic game is still popular for good reason! Players take turns carefully removing blocks of ice while trying not to let the penguin fall through. It can be quite exciting and will keep older kids entertained, too. Buy Don't Break the Ice here.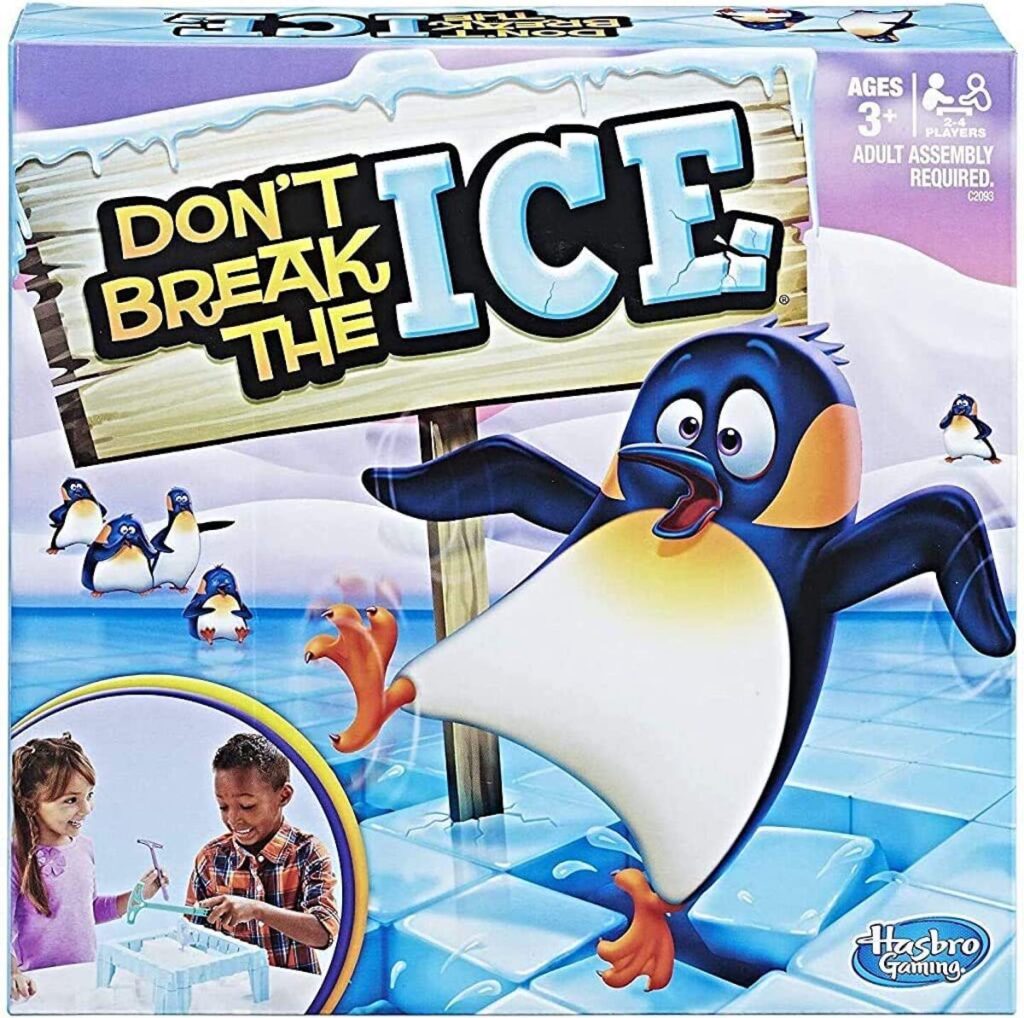 Feed the Woozle
This fun monster themed game has players roll a die to determine how many pieces of food to feed the woozle. It works on gross motor skills and gets kids up and moving. Buy Feed the Woozle here.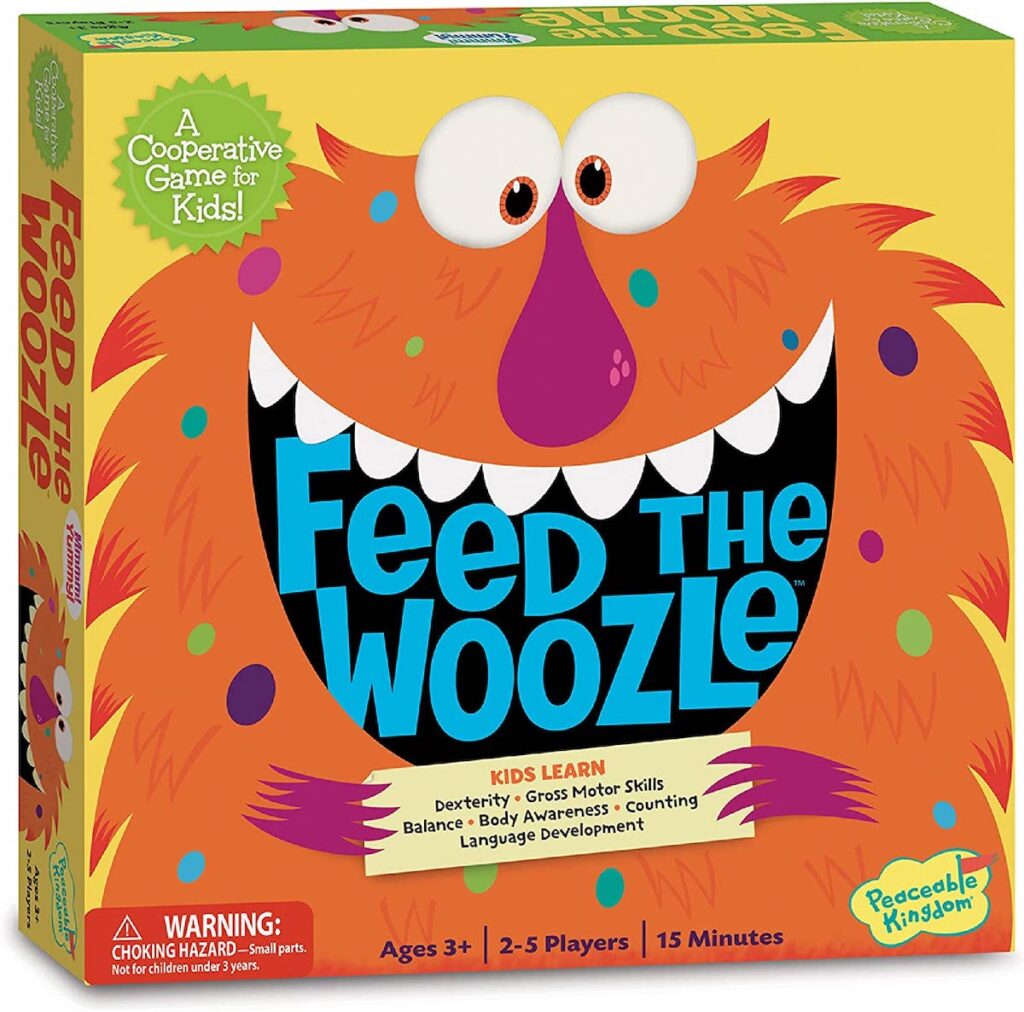 Hoot Hoot Owl
This is another fun collaborate game that's great for young children and their families. This game is technically listed as ages 4+ but is simple enough to play with 3 year olds. The collaborative aspect makes it simple to guide and model what needs to be done while keeping it fun. Buy Hoot Hoot Owl here.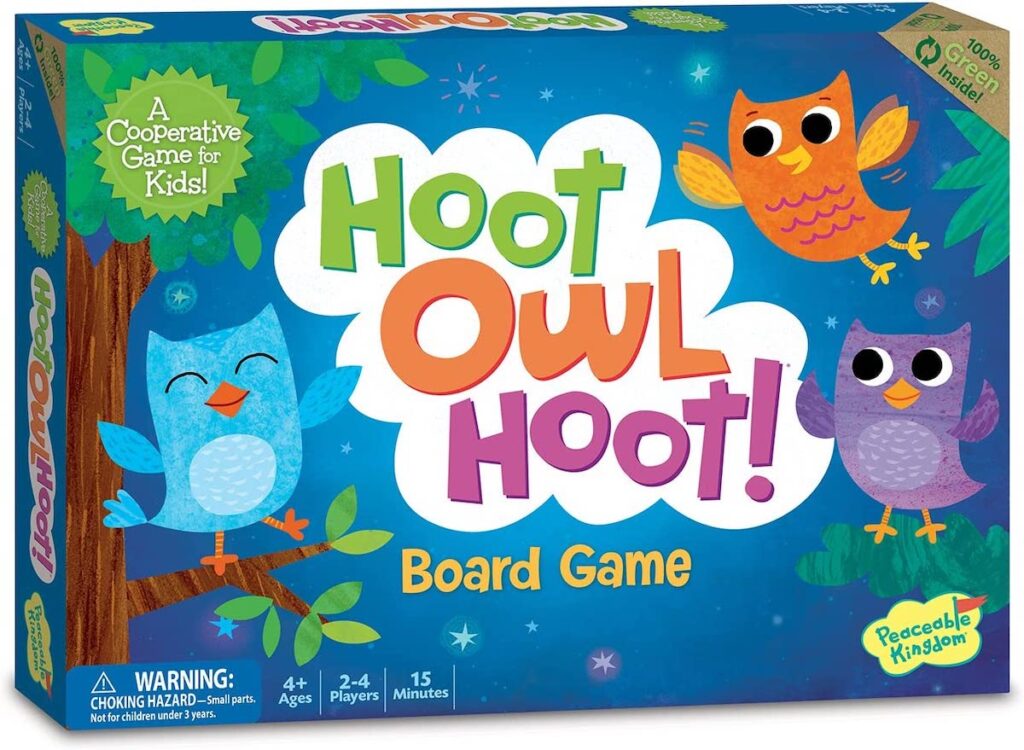 UNO Moo
This game takes all the fun of UNO and turns it into a barnyard-themed card game perfect for preschoolers. It teaches kids both colors and animals. Buy Uno Moo here.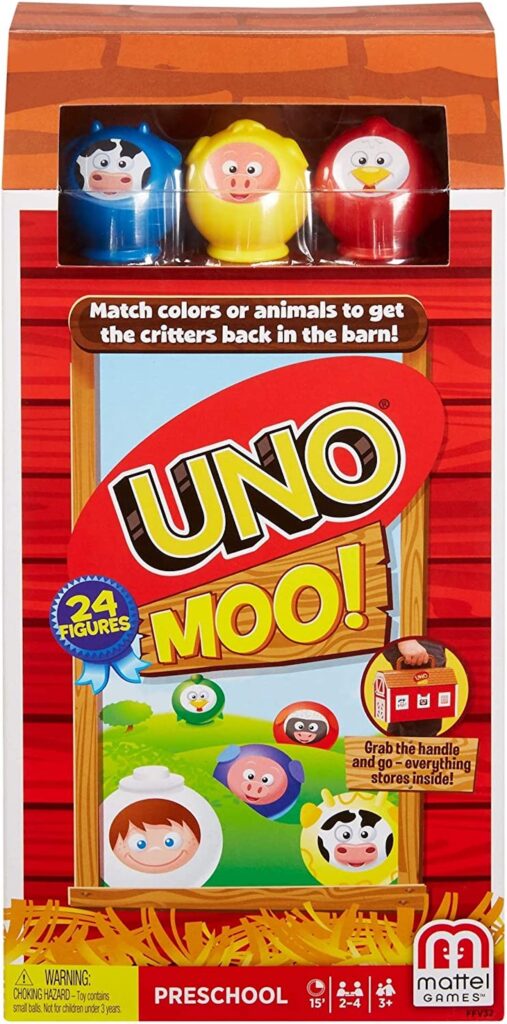 Looking for more game inspiration? Check out these posts!
Which Way? Kids Coding Board Game Review
Magnetic STEM Blocks Made from Wood