This post is sponsored by General Mills and Nestle™, but all opinions are my own.

Do you know one of the easiest ways to raise money for your child's school? Box Tops For Education! And now collecting Box Tops has gotten even easier because you no longer have to clip box tops! Box Tops for Education has gone digital., which makes everyone's lives easier.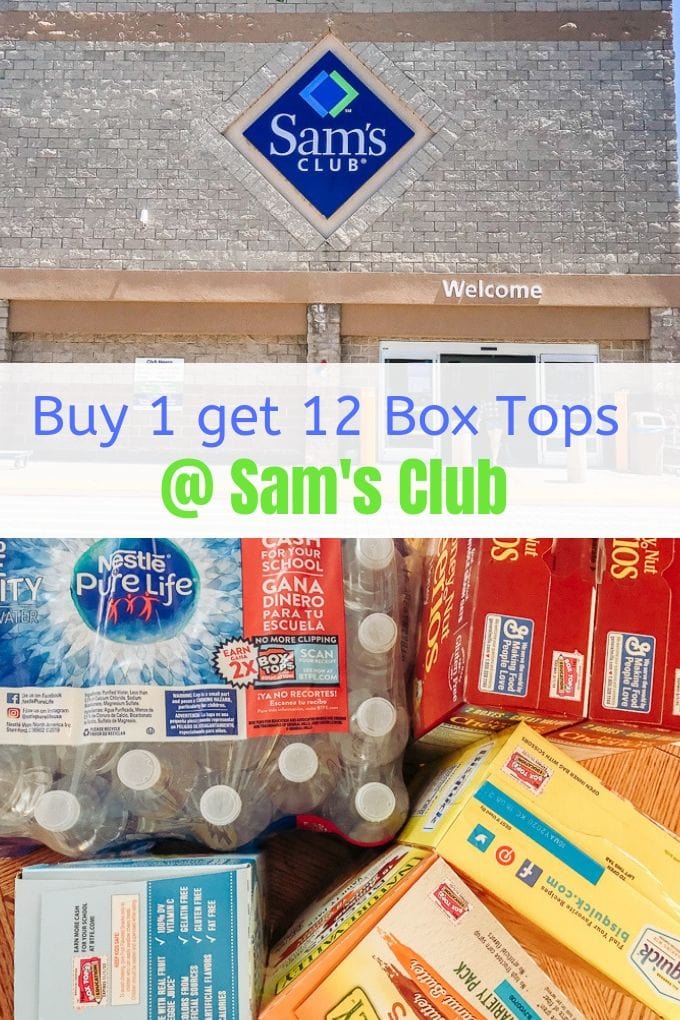 Not only does it make your life easier because you don't have to worry about clipping Box Tops and hoping they make it from your child to the school, but it saves a lot of time for the school, as well. As a member of the PTA, I have seen first-hand that they used to have to have a person designated to
Box Tops
who collected, counted, and mailed-in the Box Tops. Going digital is huge!
Why Collect Box Tops?
If you haven't been collecting Box Tops for your child's school, then now is the time to start. Seriously. It is such an easy way to help contribute a little bit extra to the school without doing much work or spending extra money. My guess is you already have at least one box top in your kitchen.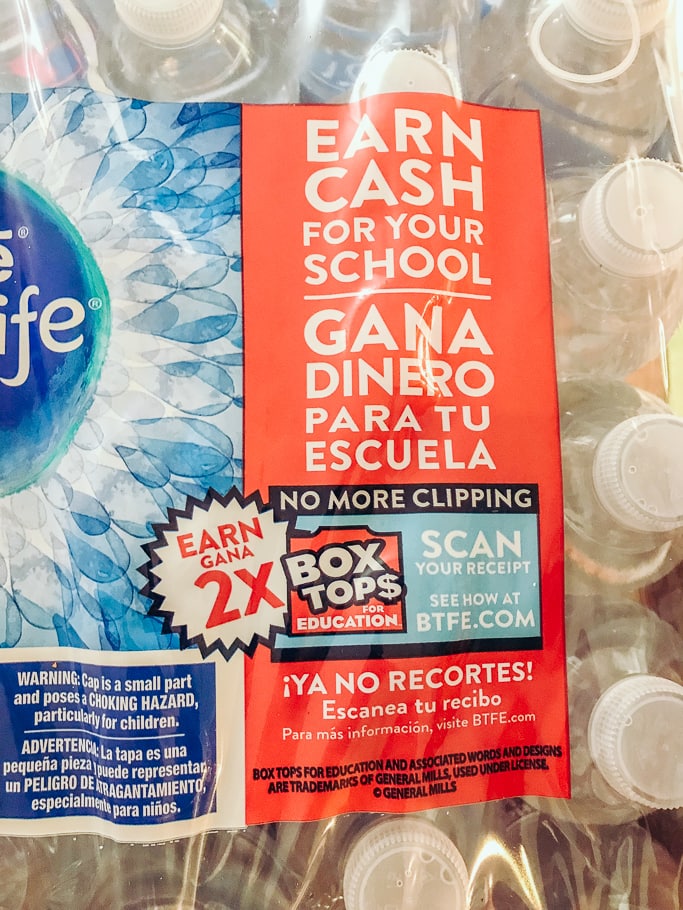 A few cents here and there may not seem like a lot, but it adds up when the majority of the student population is collecting Box Tops for your school. Last year, my child's school earned over $600 collecting Box Tops. Some years, they have earned as much as $1500!
Just think about the difference that could make at your child's school. It could fund a new project. Maybe pay for a field trip? It does make a difference, and now that you don't have to clip – it's that much easier!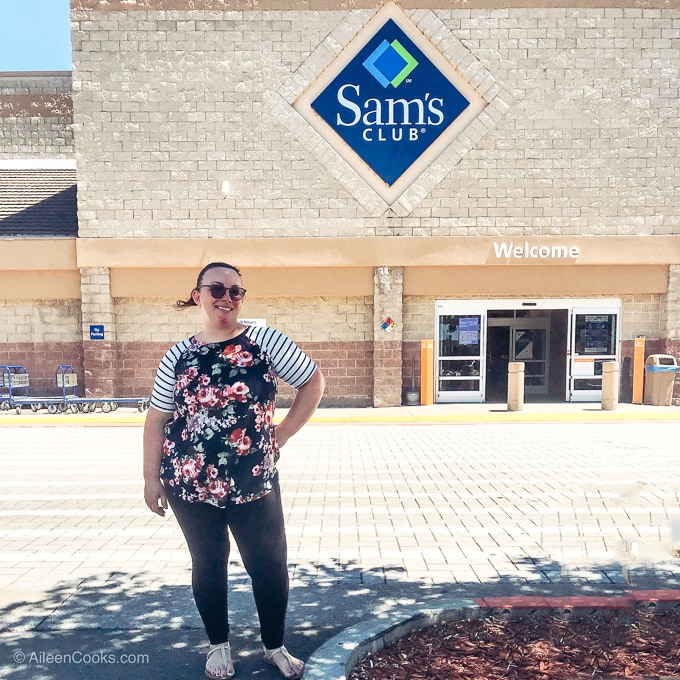 Buy 1 Get 12 Box Tops at Sam's Club
Exclusive at Sam's Club, you can purchase 1 participating item and earn 12 Box Tops. I took my kids on a trip to Sam's Club to see for myself. I ended up with quite a haul of things we needed anyway that earned money for my kids' school. This year, I will have three kids going
back to school
this year – 2nd Grade, Kindergarten, and Preschool!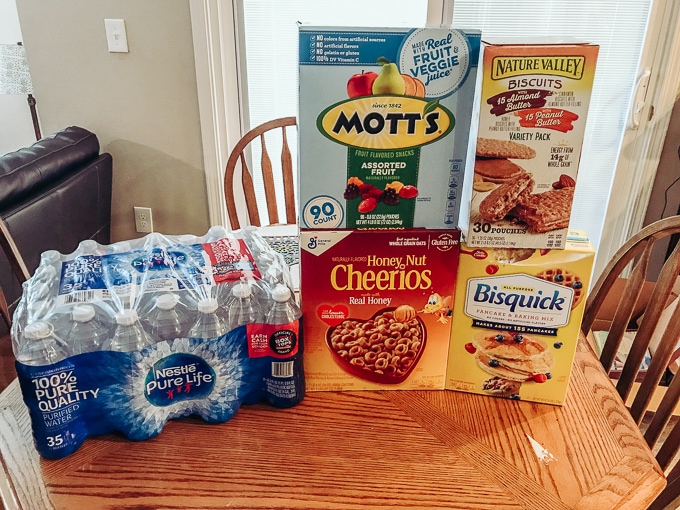 My Sam's Club Haul
Here are all of the items I picked up at Sam's Club. All of them have Box Tops, which is a huge plus for me.
Nestle™ Pure Life Water Bottles
Honey Nut Cheerios
Mott's Fruit Shapes
Nature Valley Biscuits
Bisquick Pancake Mix
When we got home and Allison realized I got a box of Mott's Fruit Shapes, she looked at me and so sweetly said, "Mommy, thank you for getting me more fruit snacks". She loves them so much, and I have to admit I also love them. I totally eat them.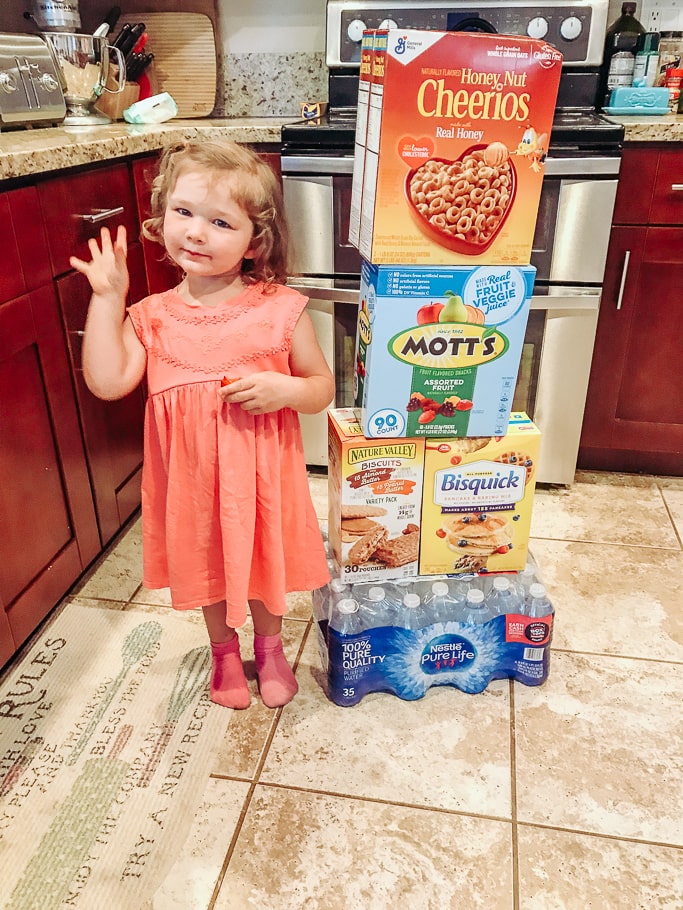 After I put the groceries away, I scanned my receipt, and the money was automatically sent to our school's Box Tops account. It took me less than 30 seconds to snap a photo of my receipt. So easy.
The easiest way to cash in Box Tops
As I mentioned, you no longer have to cut out your box tops. There is a much easier way! Just download the "Box Tops" app, sign up for a free account in the app, and do a simple search for your school.
Then, you can just scan your grocery receipts, and the app will automatically search for participating purchases. They automatically add those earnings to your school's Box Tops account. It is so easy and convenient.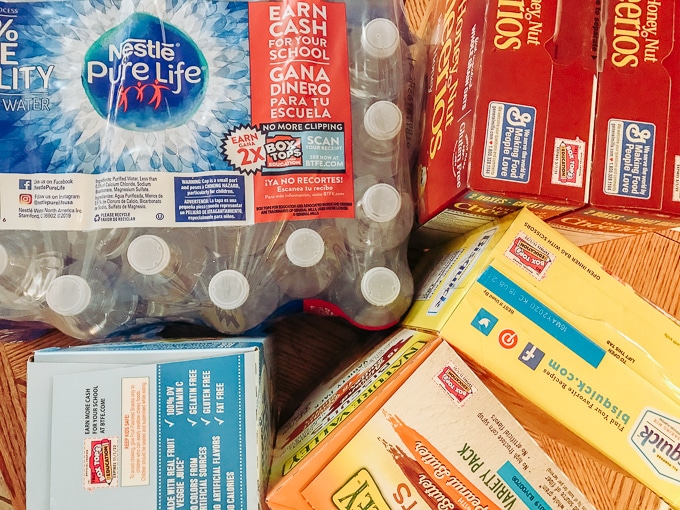 You can also track how much you have earned for your school via the Box Tops app and see how much the school has earned overall. It's gives you a lot of information, including how much money your school has made for the lifetime of the program.
I was surprised to see that my school had earned $18,000 lifetime from Box Tops for Education. You can also see how much other schools have made in the area, in case you are curious.
Of course, the best way to earn Box Tops for your school is to do it at Sam's Club. It's giving you the best bang for your buck. Plus, if you are a parent then you know that bulk groceries is the way to go.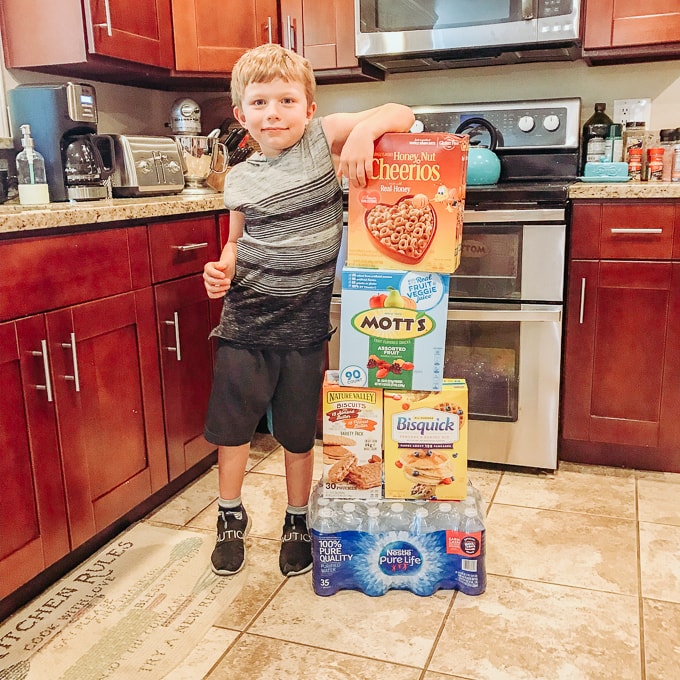 We burn through a lot of food and shopping at Sam's Club saves me from having to go grocery shopping every few days. Especially if I
meal plan
.
I'm happy to have a way to purchase groceries for my family while simultaneously earning money for my school. It's like I'm getting double bang for my buck! So, head on over to Sam's Club, stock up on General Mills and Nestle™ products, and start earning cash for your school!