Inside Our Boy and Girl Shared Room
It was ages go that I shared our kids bathroom and promised to share some photos of our boy and girl shared room. I finally got around to taking some pictures to share. Be forewarned: this is real life and it is not absolutely spotless, matching, or perfect. I can promise I am sharing what has worked so far for our kids (ages 4.5 and 2.5) to share a room for the last 8+ months.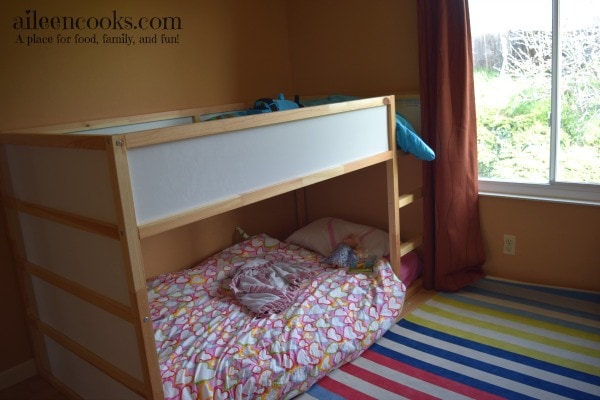 We started with single beds, but quickly switched to bunk beds since we are working with a small space. The bunk bed we have is the reversible Kura bed from Ikea. It's just under 4 feet tall, making it perfect for little kids. My younger child sleeps on bottom and older child is on top. Both kids climb up and down to the top bunk without a problem.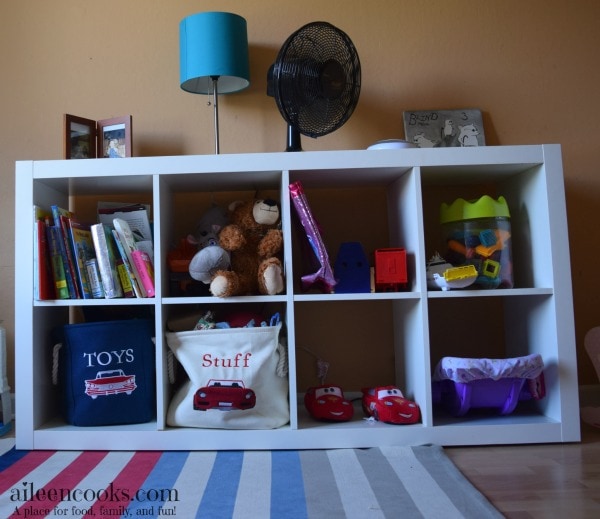 The bookshelf is the Ikea Expedit (now discontinued). I've seen similar shelves at Target. Toy bins are from TJ Max; the lamp and rug are from Target. We originally had this shelf standing upright, but decided to move it on it's side so both children would have easy access to all of the shelves.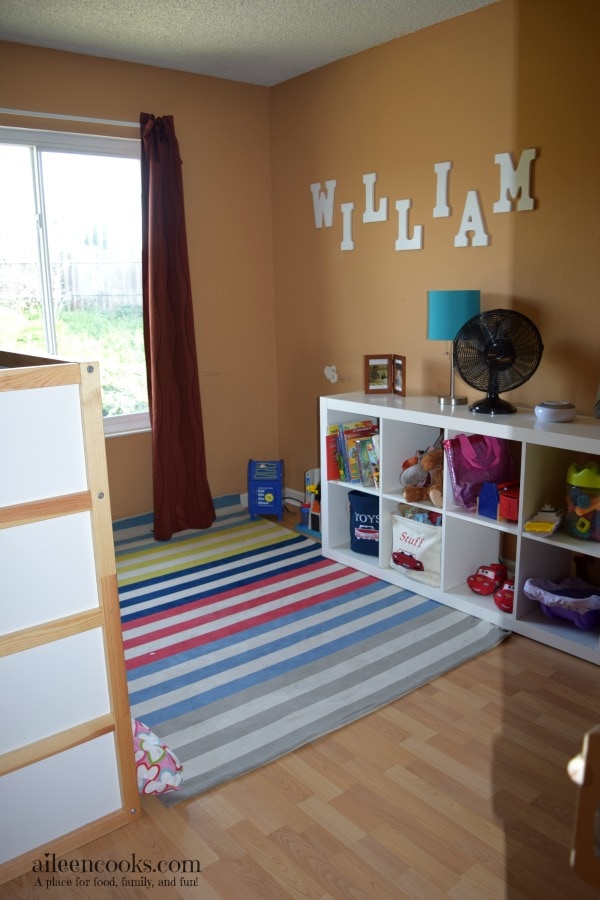 Both kids have their names on the wall. The white letters are from Michael's and the patterned letters are from LoveLettersByLeah on Etsy.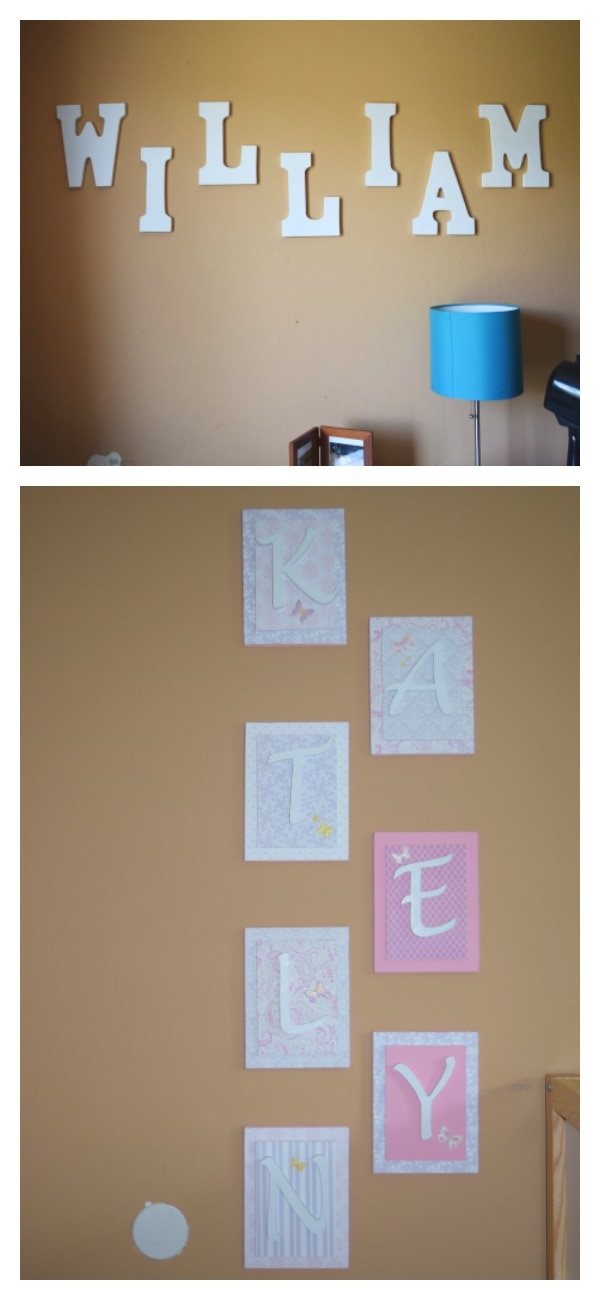 Although we use some of the white book shelf for books, we also have skinny shelves mounted on the walls. These work great as space savers. But, they will come out of the wall if your kid hangs on them. Not that I have personal experience with that or anything. 😉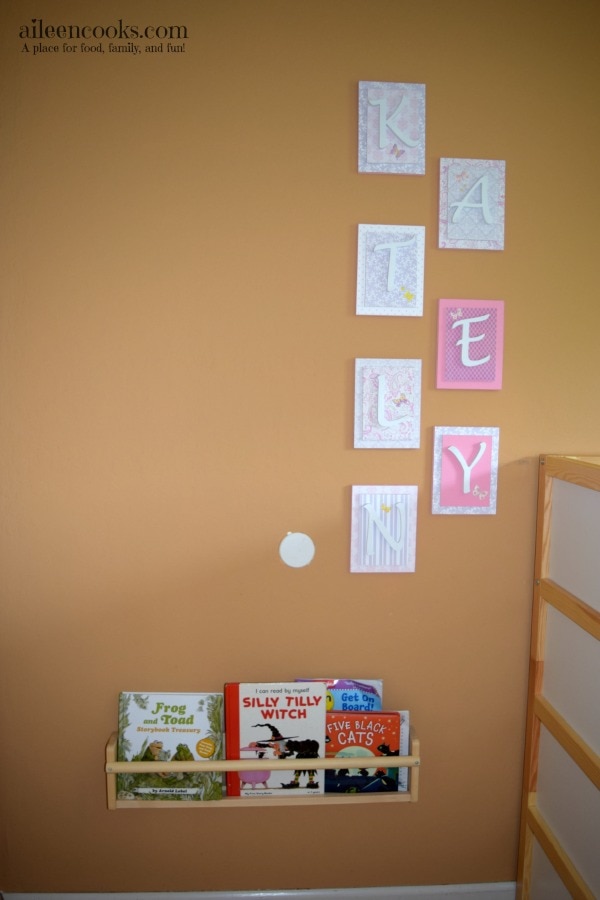 We decided not to do matchy-matchy gender neutral bedding and instead let the kids pick their bedding. They also get to keep a few "special" things on their beds. Both kids have special blankies and rotate through stuffed animals and dolls they sleep with. Heart bedding is from Ikea. Thomas The Train bedding is from Target.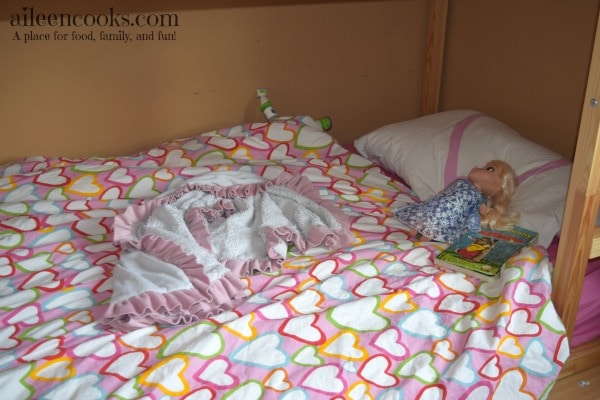 We are lucky enough to have walk-in closets, so we store both dressers in the closet. The white dresser is from Ikea and the brown dresser is from Pottery Barn Kids. (Note about the messy closet: I have been storing the too-small clothes haphazardly on the upper shelf so my 2 year old can't get to it and decide we need to keep all the things. )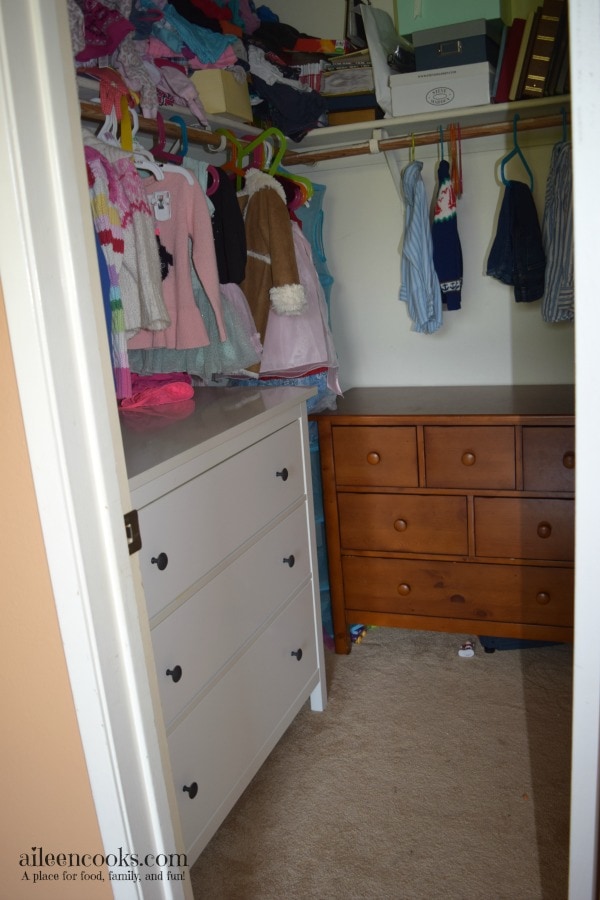 I also have this print in both in boy and girl shared room and the nursery. I fell in love with it when I was pregnant with my first and love the message it sends to each of my kids. Nursery Art from Design By Maya on Etsy.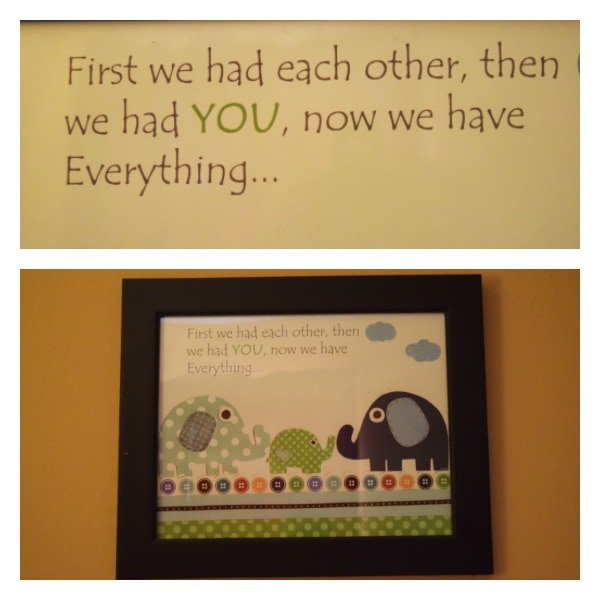 There it is, a sneak peek into our boy and girl shared room. It's been working for us so far and overall, the kids love sharing a room. In the future, we may change the arrangements, but it works for now.
What about you? Do your kids share a room?
Related Posts: