This Butcher Box Review is sponsored by Butcher Box. I received a complimentary box to facilitate this review. All opinions are my own.
Have you heard of Butcher Box? They are a subscription box for meat. But not just any meat. Butcher Box delivers high-quality grass-fed & grass-finished beef, free-range organic chicken, and heritage-breed pork.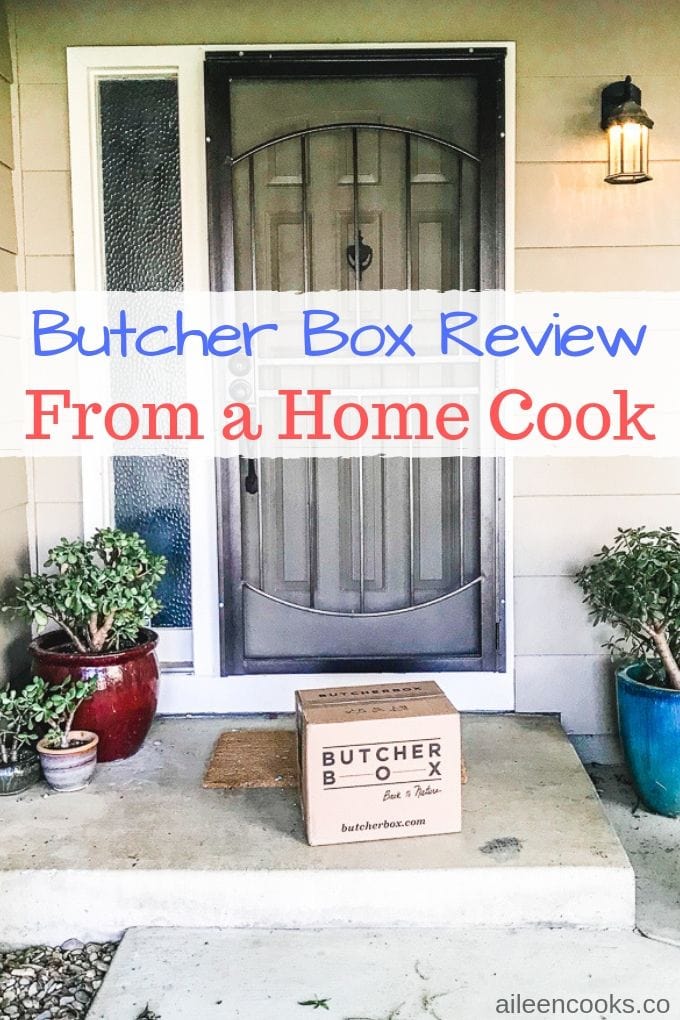 Inside the All Beef Box
We ordered the All Beef Box and it was shipped to us overnight! There were so many great cuts of meat inside our box, including:
2 lbs of Ground Beef
2 NY Strip Steaks
1 lb of Premium Steak Tips
2+ lbs of Chuck Roast
4 Top Sirloin Steaks
Our box also included 1 pound of bacon, thanks to Butcher Box's current Free Bacon For Life promo.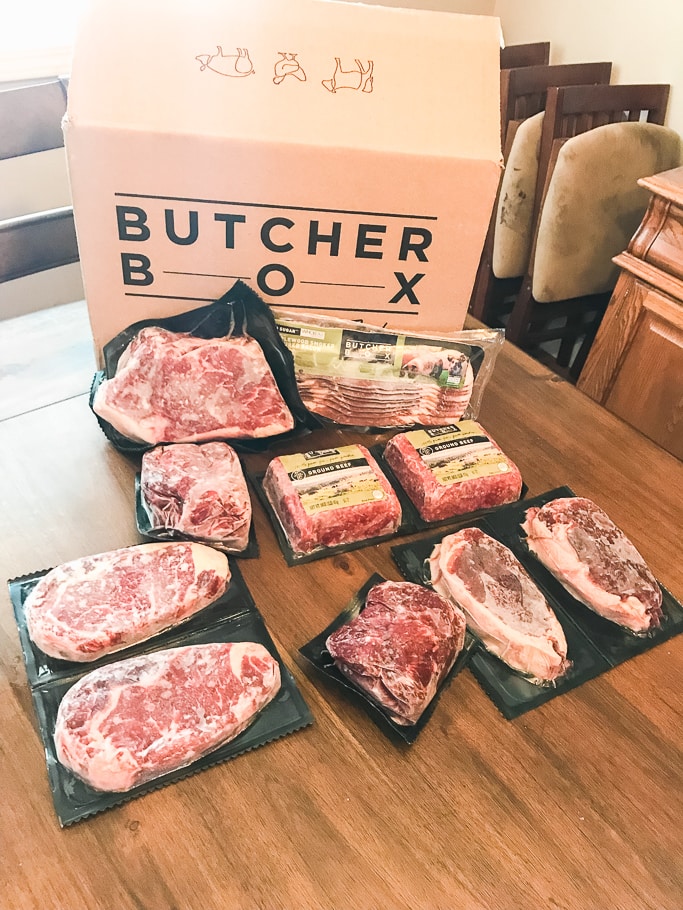 Butcher Box Free Bacon for Life
For a limited time, Butcher Box is offering Free Bacon for Life. When you sign up through this link, you will receive a package of bacon, free, in every box you order from Butcher Box. ***This deal expires 7/7/19***
Butcher Box Review
We received the All Beef butcher box 3 weeks ago. This gave us an adequate amount of time to test out their meats.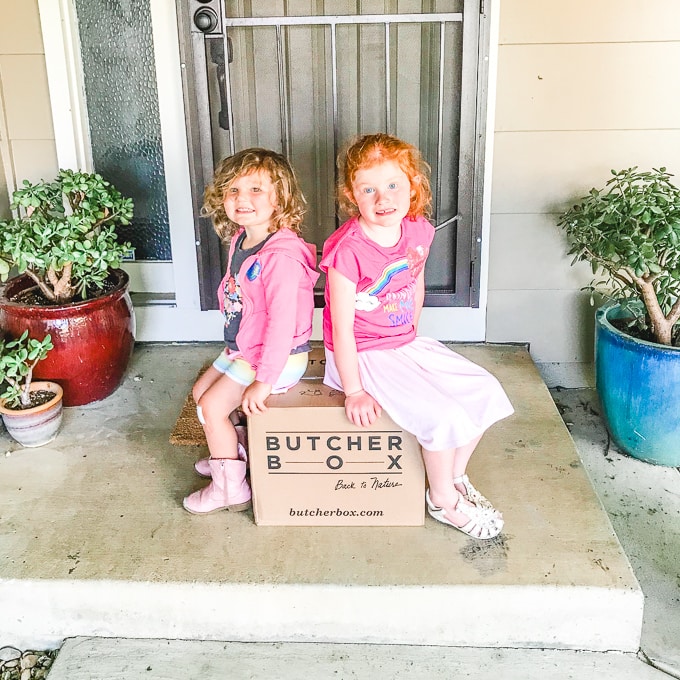 We made the ground beef into spaghetti and meatballs. If you follow me on Instagram, you may have seen that my son made most of that meal as I have been focusing on cooking recipes for kids this summer. The meatballs turned out so flavorful and tender.
We cooked the steaks while camping for Father's Day. Sadly, I didn't get a picture because they disappeared almost immediately. Luckily, there were more steaks in the box and I got pictures the 2nd time around! The steaks were so tender and flavorful.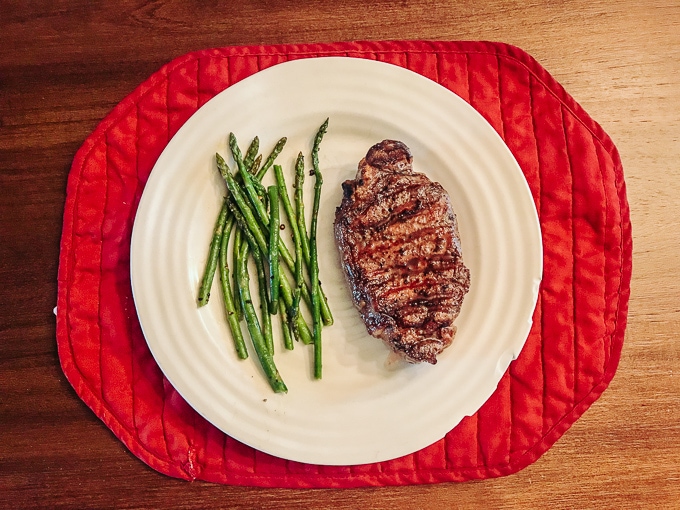 I love that Butcher Box makes it so easy to get good quality meat delivered straight to our door!
The bacon was turned into breakfast sandwiches with fried eggs and cheese. It was so good. I have been fantasizing about that bacon ever since! We also plan to turn the roast into slow cooker beef tacos this weekend.
Great Meat Quality
Our review of the All Beef Butcher Box is highly favorable. It's a good price for what you get. It's convenient. And most importantly, the meat is high quality and tastes great!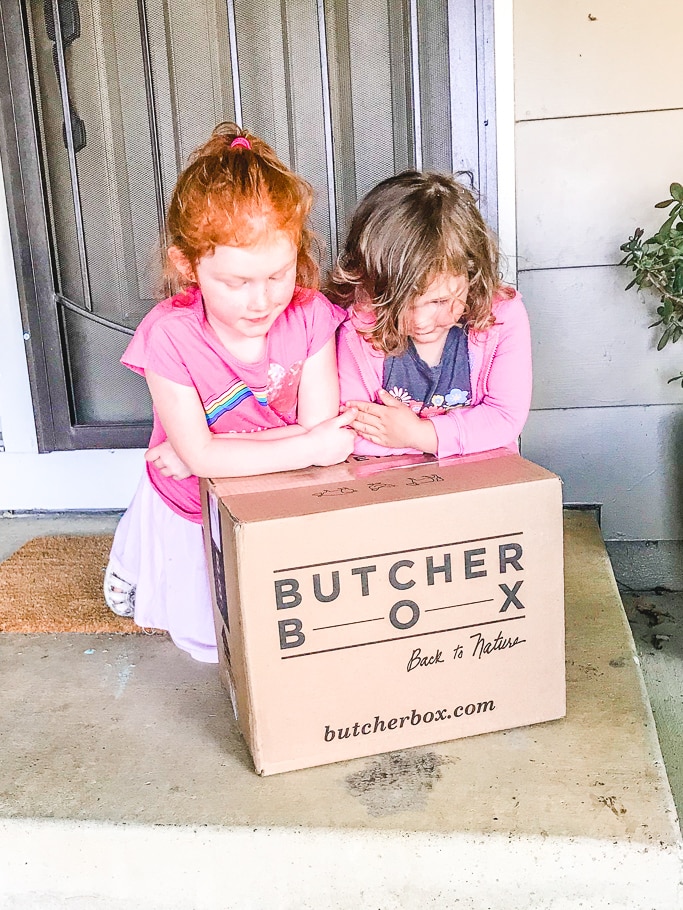 The Shipping & Packaging
Shipping is always free with Butcher Box. I found their boxes to be low waste. Although they were packaged with dry ice, there was not a huge amount of extra unneeded packaging. In fact, all of their packaging materials are either recyclable or biodegradable.
We really liked Butcher Box and would reccomend this company. There meats are great quality and it is so convenient to have it delivered directly to your door.