Keep this list on hand of camping activities for kids! From camping bingo to nature journals, we are sure to have something on our list to entertain your kids!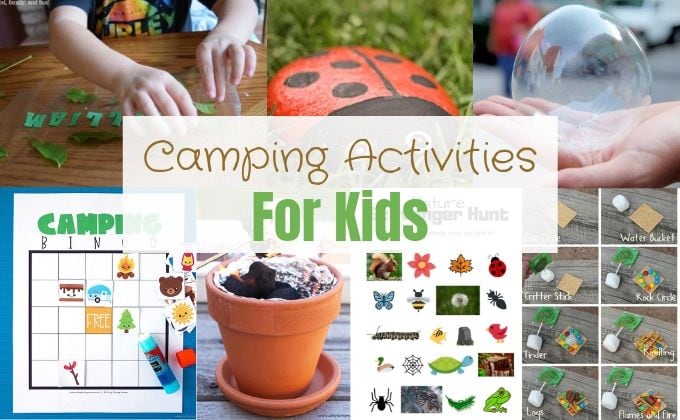 We love camping with our kids. It's wonderful to unplug, enjoy nature, and spend time together as a family. Sometimes, kids get bored. Now, I am pro-boredom. I really think it's good for them!
But sometimes, you need or want to keep them occupied. That's where this list of camping activities for kids comes in handy!
Camping Activities for Kids
Go on a Scavenger Hunt
Send your kids on a nature scavenger hunt to find a variety of outdoor items including pinecones, caterpillars, and birds. Head on over to the nature scavenger hunt post to print your free nature scavenger hunt printable! Then send them on their way with a crayon or marker to mark off each thing they find!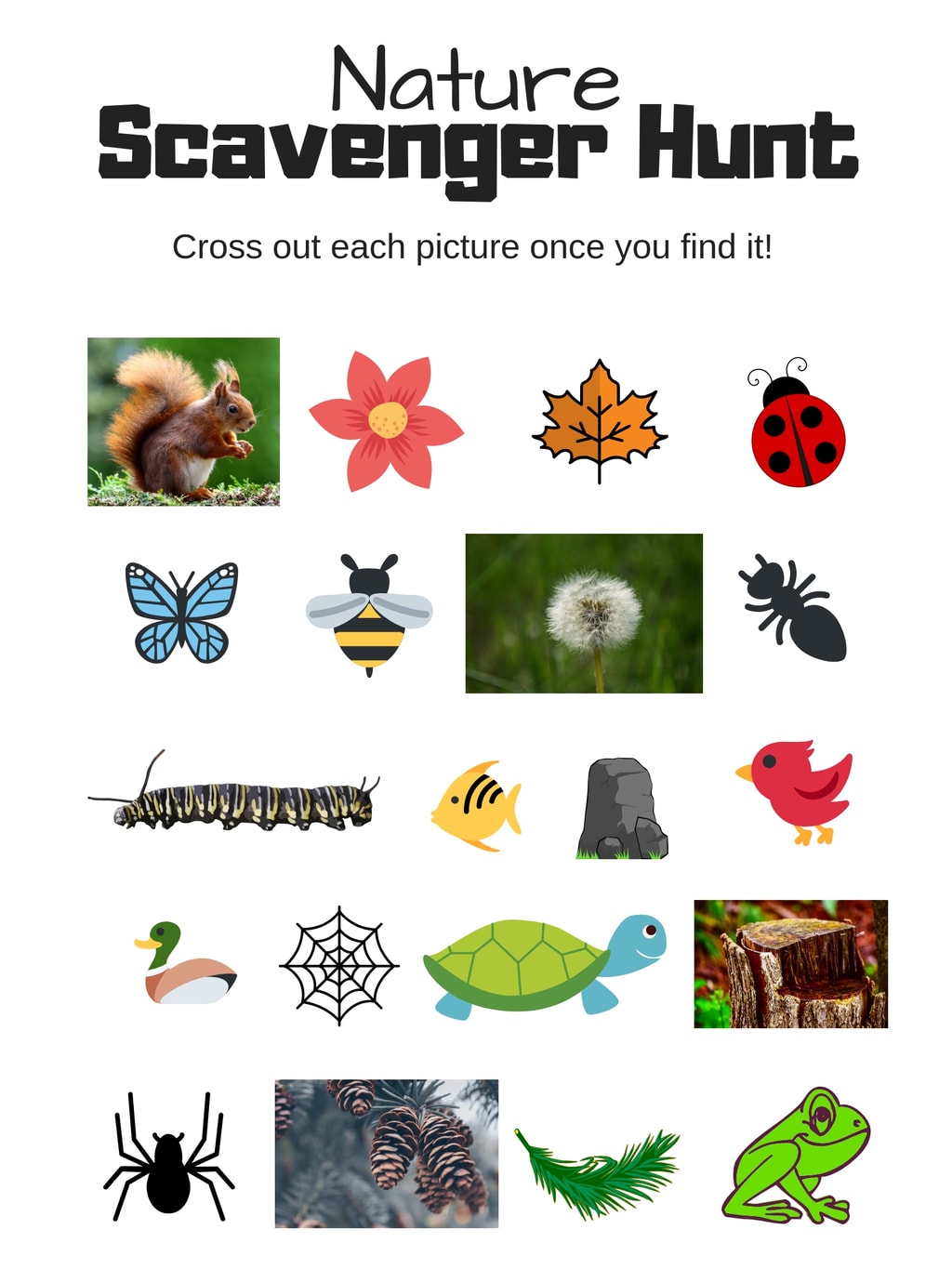 Roast Marshmallows
It doesn't feel like a real camping trip until we are roasting marshmallows and making smores! Growing up, my parents would make us hunt for sticks to use for roasting. Now, we have a great set of telescoping roasting sticks that we reuse every year.
Make sure you check with your campground ahead of time to confirm they are allowing campfires during your visit. There are times during the high-risk fire season that we are not allowed to use our fire pit. You can plan ahead by purchasing a propane fire pit or make these fun smores brownie cups or smores blossom cookies and bring them along on your trip.
You may also like: 5 Benefits of Camping for Families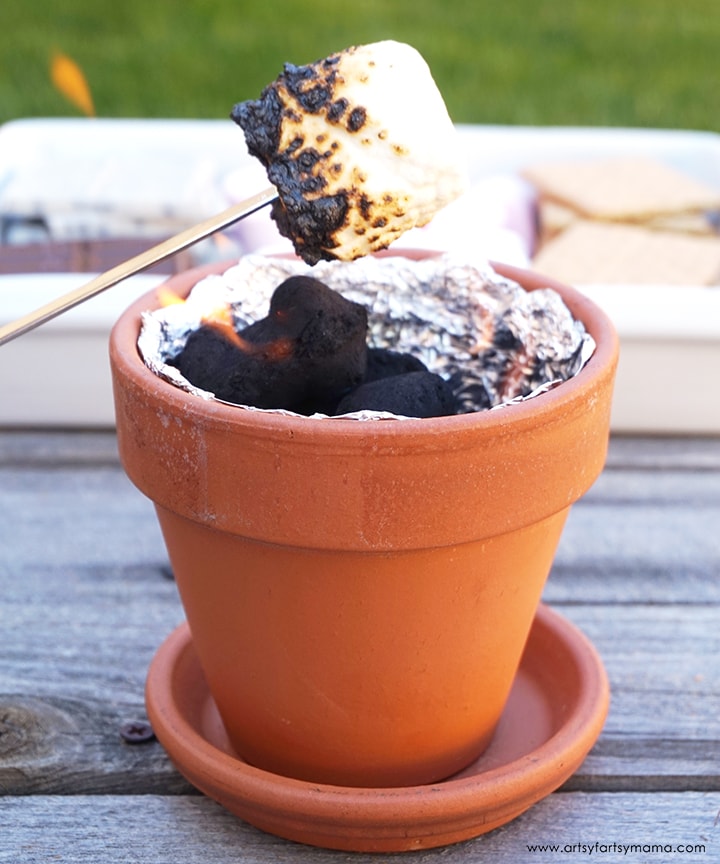 Another fun idea for marshmallows is this mini fire pit idea from Artsy Fartsy Mama.
Look for bugs
This is always a fun one! On our last trip, our kids found a really cute caterpillar and several ladybugs. Now that my daughter has learned how to find ladybugs, she finds them almost every day!
Encourage your kids to look for little critters to watch and examine. Just make sure you have them check with you before trying to pick up an insect, so you can confirm they don't bite or sting.
My kids have a bug catching kit similar to this one.
Play board games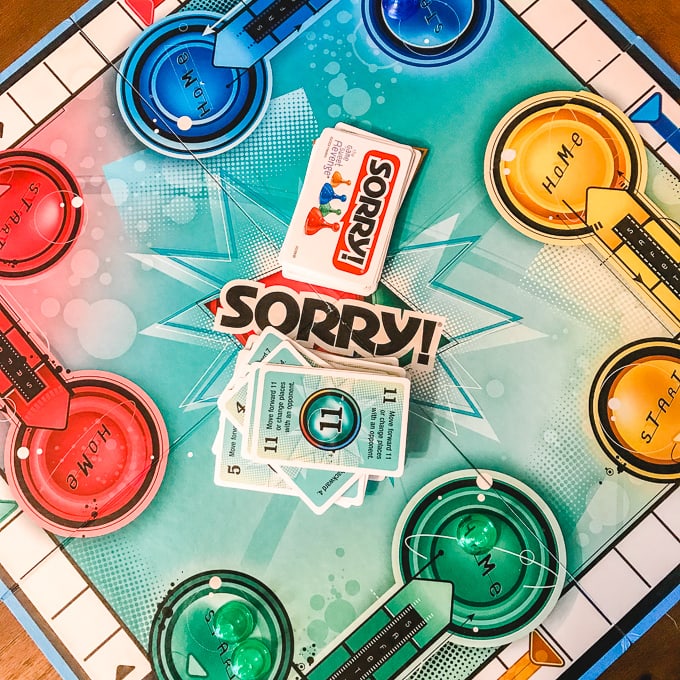 One of our favorite things to do while camping is play board games. My kids are big fans of Sorry!, while my husband and I love playing Shanghai! (a rummy-style card game with two decks). Other fun games to bring along are a Full-Sized Jenga or a Giant Connect Four.
Leaf Rubbing
All you need for this activity is paper, crayons, and leaves. Have your kids collect leaves from around your campsite. Place a piece of white paper over the leaf and rub a crayon (with the paper removed) sideways over the leaf until its imprint shows up on the paper. Learn more about leaf rubbing from 100 Directions.
Paint Kindness Rocks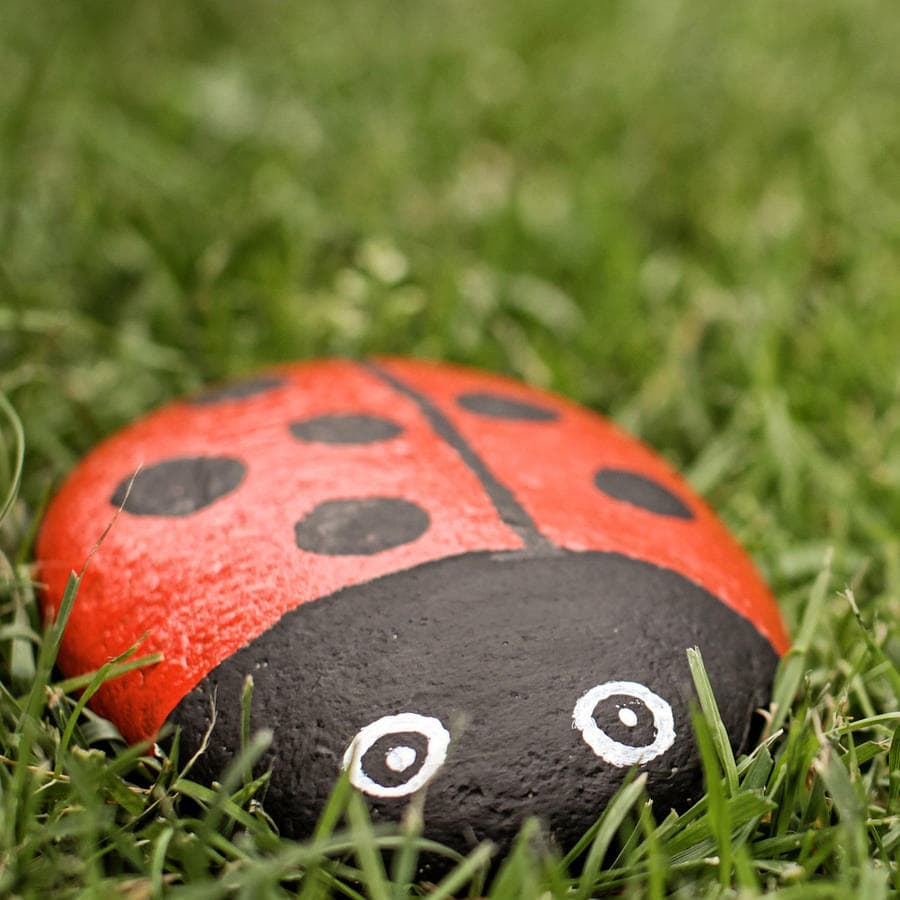 Painting rocks is such a fun activity that never gets old! Bring painting supplies with you and challenge your kids to find rocks to paint. Then you can hide them for other campers to find! You can find some easy and fun rocking painting ideas from Rookie Moms.
Go Geocaching
Geocaching is a fun way to explore trails around a campsite; see how to use an app and play this digital treasure hunt with the whole family. Learn how to start geocaching in this post from Explore More Clean Less.
Play Camping Bingo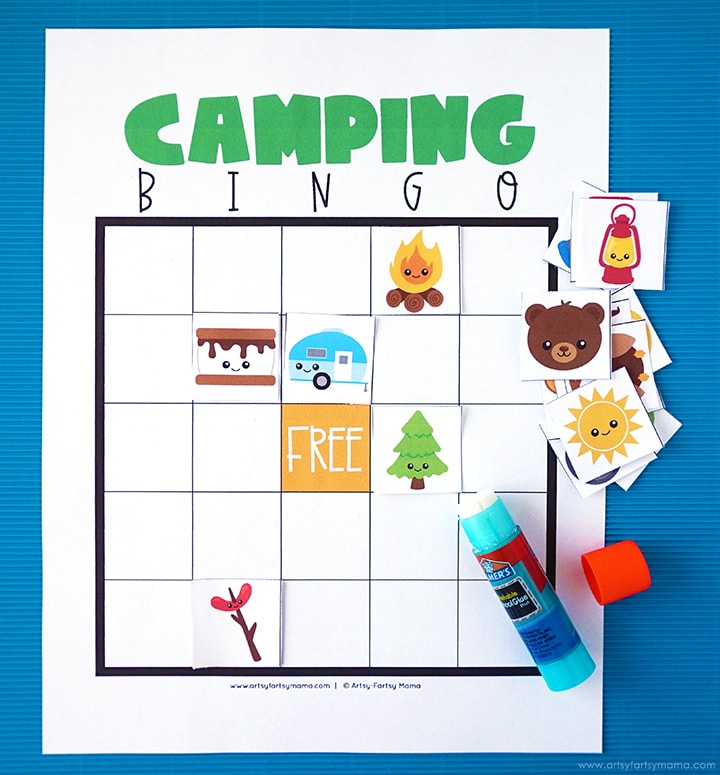 This Camping Bingo includes images of all kinds of vocabulary words related to camping. The bingo set includes ten different bingo cards, so it's easy to print and use for parties. Print your own camping bingo from Artsy Fartsy Mama.
Painted Nature Prints
Another fun thing to do with paint is making nature prints. Have your kids collect leaves, flowers, and small stones from around your campsite. Dip each item in paint and press the painted item onto paper. They can make a design with the different prints and have a souvenir to bring home with them. This is similar to our apple printed canvas bags craft.
Leaf Placemats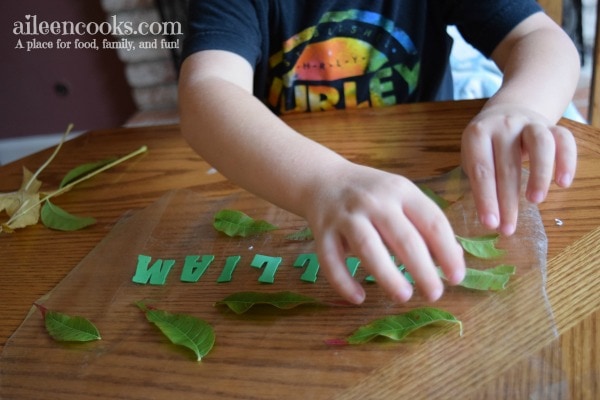 Collect leaves around your campsite and turn them into a nature-inspired placemat. Bonus: these placemats are easy to wipe clean for those messy camping meals. You can also let your kids make their own colorful masking tape placemats.
Tell Spooky Stories
While sitting around the campfire at night, take turns telling spooky (or not so spooky) stories. Use a flashlight to pass around. The person holding the flashlight gets to tell the story. Make sure to show your kids how to hold the flashlight under their chins to make themselves look extra spooky.
If you are looking for spooky story inspiration, check out this Kid's Campfire Stories Book.
Make Vases with Old Cans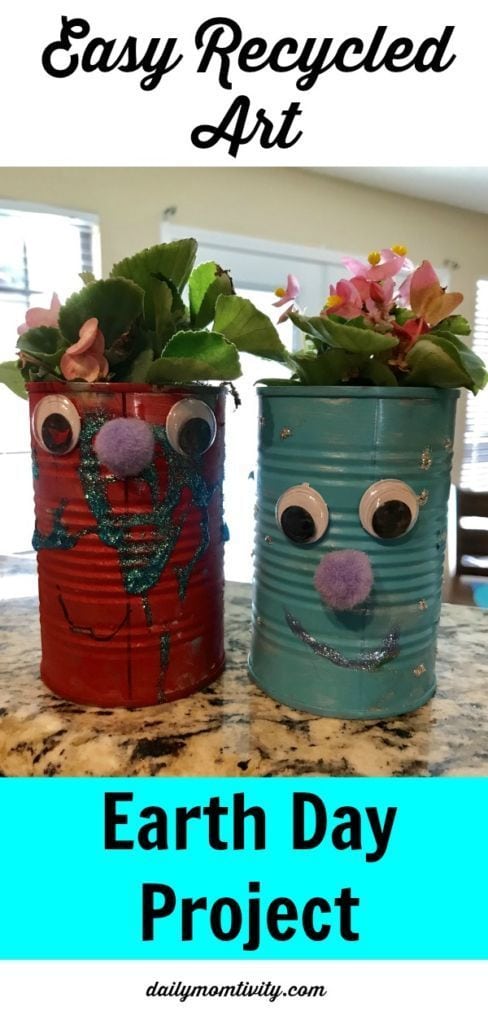 If you are making any canned food while camping (think soup or beans) then save those cans to repurpose into vases. My friend Shannon at Daily Momtivity shares all the details in her Recycled Art Craft post.
Go on a Nature Walk
Take your kids on a nature walk! These tips from Premeditated Leftovers for going on a nature walk with kids will help you turn a fun adventure into a learning experience.
Build Candy Campfires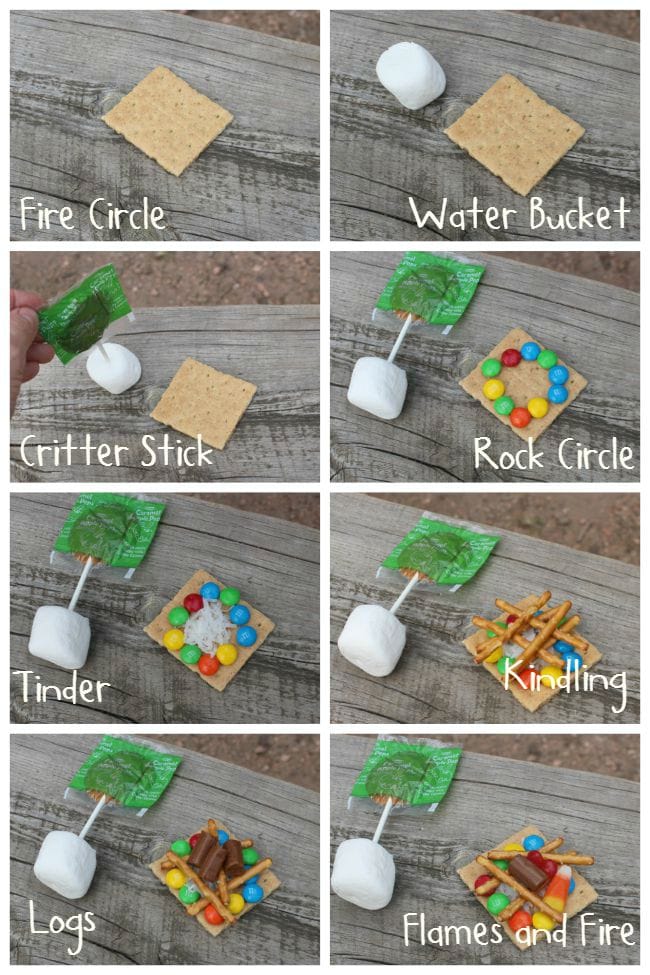 Have fun with candy and graham crackers by building your own mini candy campfires. Learn how to build a candy campfire from Me and My Inklings.
Make a Nature Journal
Give each child a notebook. Encourage them to write down all of the things they see in nature during your camping trip. Big kids can write down what they see and little kids can draw pictures. Encourage them to look high and low to find birds, bugs, animals, pinecones, funny shaped clouds. Anything goes!
You can also purchase fun Nature Journals on Amazon if you want a notebook with dedicated spaces for daily weather/temperature and to collect samples, draw doodles and write descriptions.
Play with Bubbles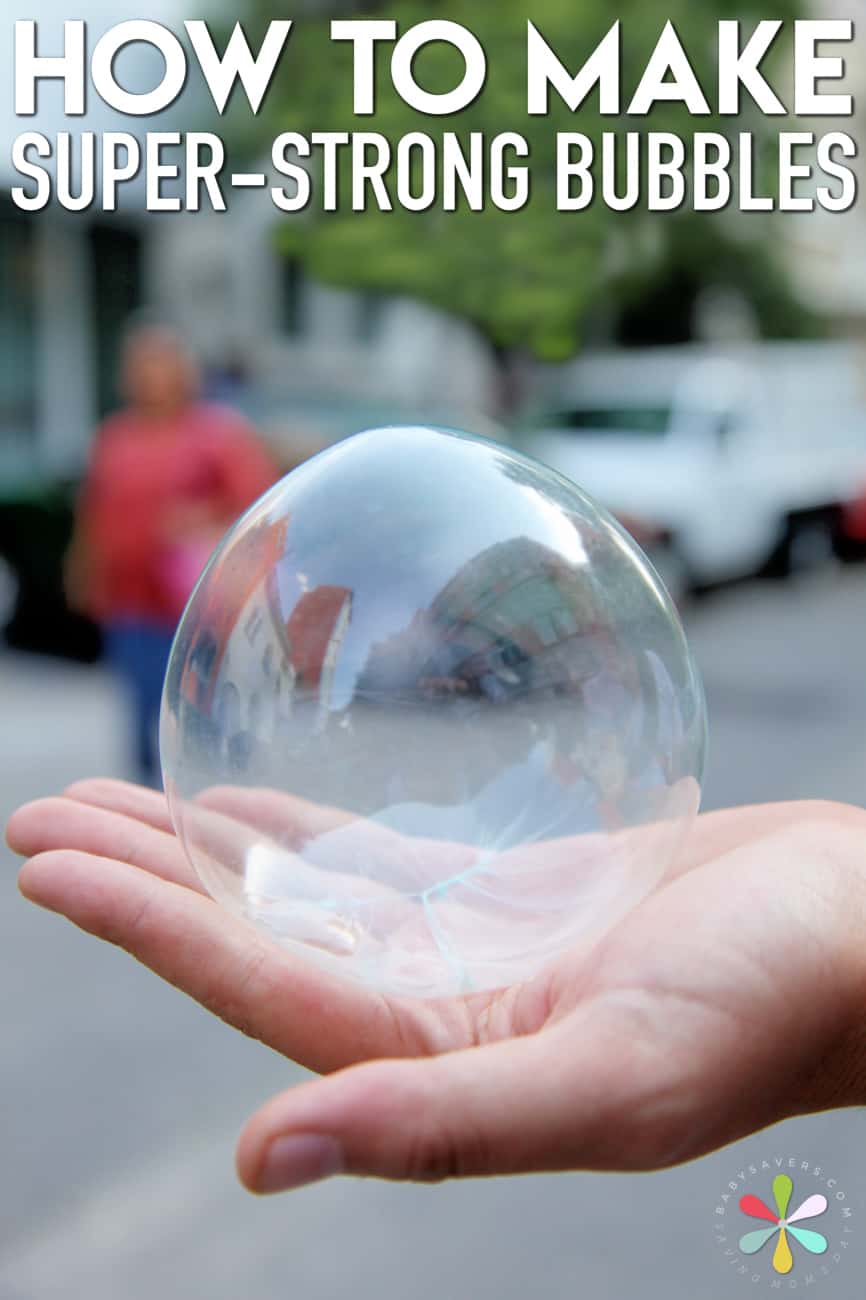 Don't forget what a simple bottle of Dollar Tree bubbles can do! My kids love blowing bubbles and it keeps them completely occupied – until they run out! You can also try making your own bubbles with this homemade bubble recipe from Baby Savers.
Rock Campfires
One of my kids' favorite things to do is make their own campfires using rocks and twigs. Then they sit around it, pretending they are roasting marshmallows.
Do an Obstacle Course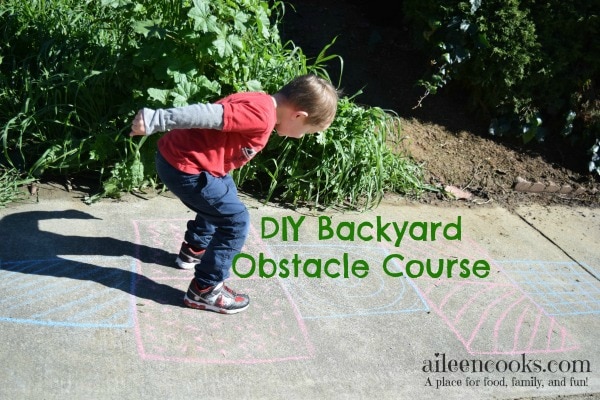 I shared a backyard obstacle course on my blog in the past. You can simplify it for camping by having kids climb under tables, run around trees, and balance on logs.
Print Your Own Card Game
Make precious memories with the whole family, even the kids, with this fun camping card game from Happiest Camper Homestead. Use the printable cards to tell tales that are unique every time. Will they be silly or scary?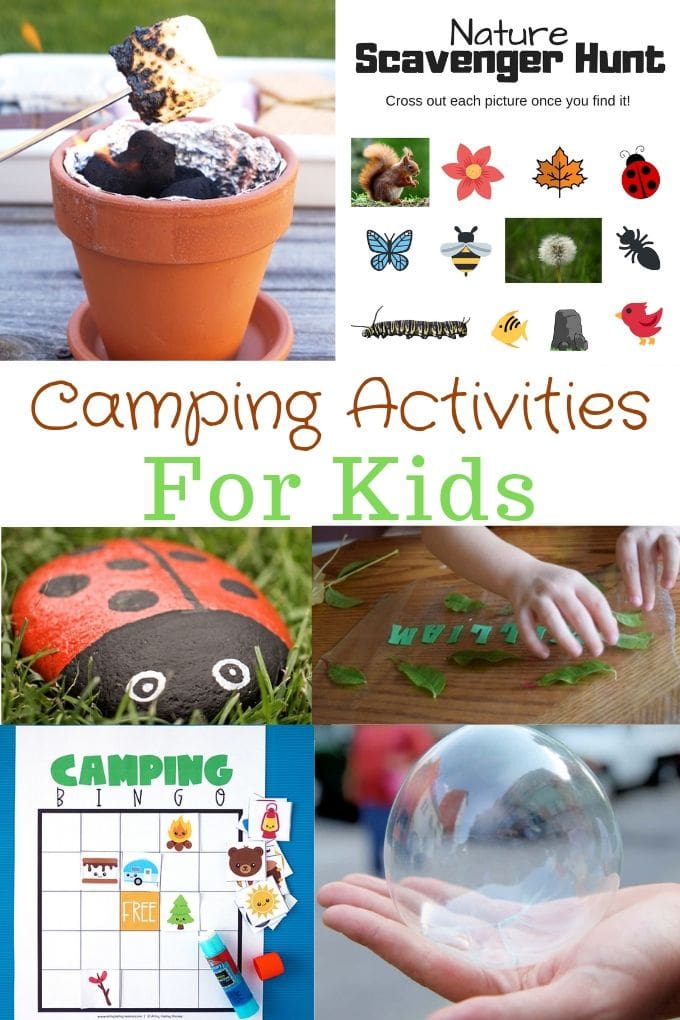 We hope you found something fun to do on this list of camping activities for kids!