Now that Fall is here, I have a whole list of things I want to do with my kids. Which means we will be out and about and in the car a lot. We already have two trips to the pumpkin patch, a (surprise) trip to Disney on Ice, and two school Halloween events on the calendar for October! It got me thinking about being prepared and having the necessities on hand. One of the most important things is having a changing station in my car at all times.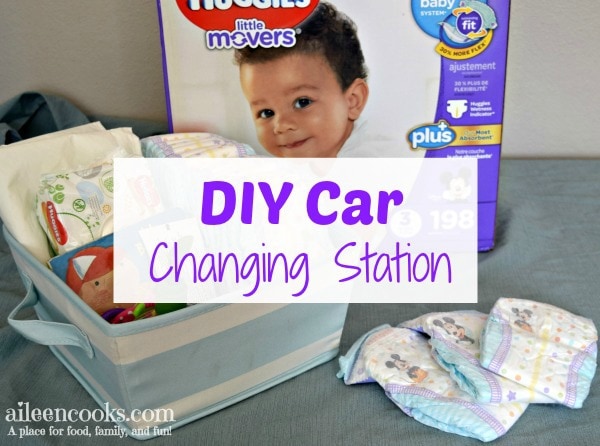 Today I'm sharing my quick and easy tutorial for making your own car changing station. The first thing you will need is diapers. I picked up a box of Huggies Little Movers Plus Diapers at Costco.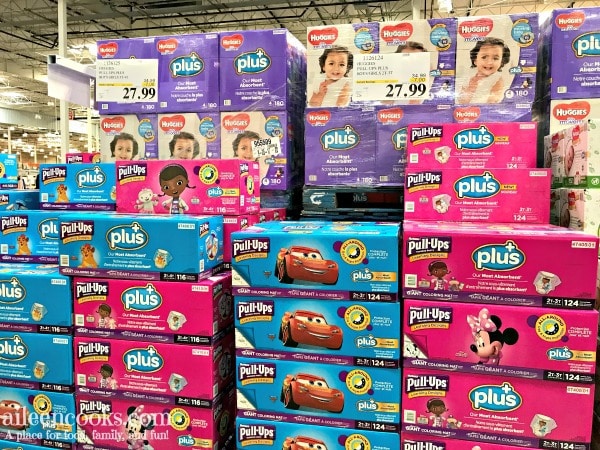 I love stocking up on Huggies Diapers at Costco because they are always a great value (even more so when on sale) and I don't run out nearly as fast. This makes this mama of three's life much easier.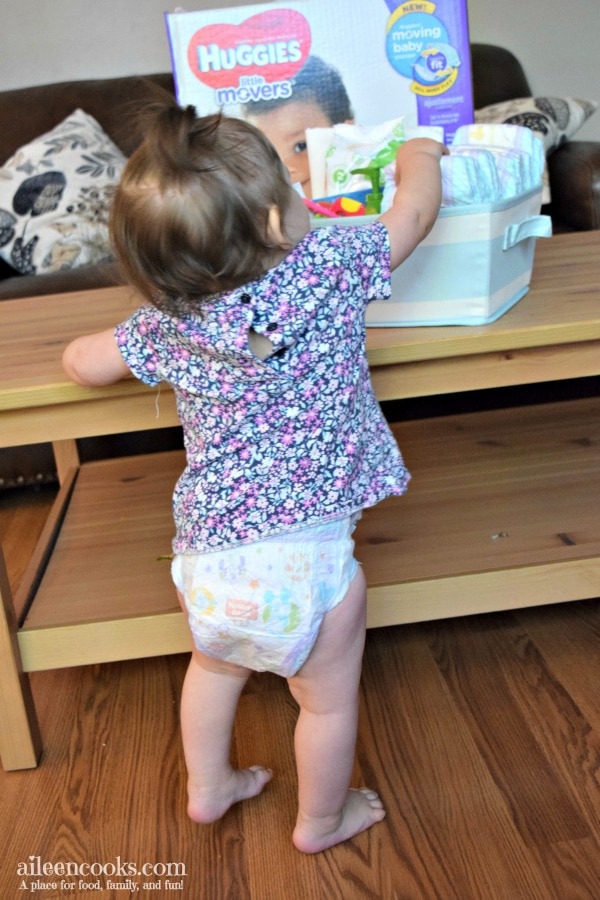 I love Huggies Little Movers Plus Diapers now that Allison is one and walking. She is all over the place and the diapers do not fall off. They contour to her body and help prevent leaks – without being too bulky.



Car Changing Station Tutorial
To make your car changing station, start by deciding where you will do the diaper changes. I drive a large SUV, so my spot is in the back. If you drive a car, your spot may be the passenger seat or even the trunk. Ideally, you will store your car changing station in the same place where you do your diapering.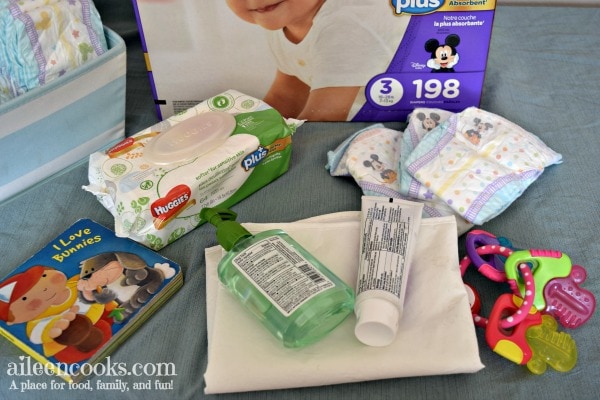 Here is what you'll need:
Medium sized container or basket




Huggies Little Movers Plus Diapers




Huggies Natural Care Plus Wipes




Hand Sanitizer




Changing Pad




1-2 toys for baby
There you have it. My easy-peazy tutorial for a car changing station. Take a few minutes today and put it together. It's one last thing you'll have to worry about when out on your fall adventures! Don't forget to visit your local Costco to prep for fall activities and #PlusUpYourFall.
Do you have a changing station set up in your car? What do you include in your kit?