Things have been a little quiet over here. You may or may not have noticed as many of us are in the same position – staying home to stay healthy. I have been staying home with my kiddos since mid March. My main focus has been keeping them happy and figuring out this whole distance learning process!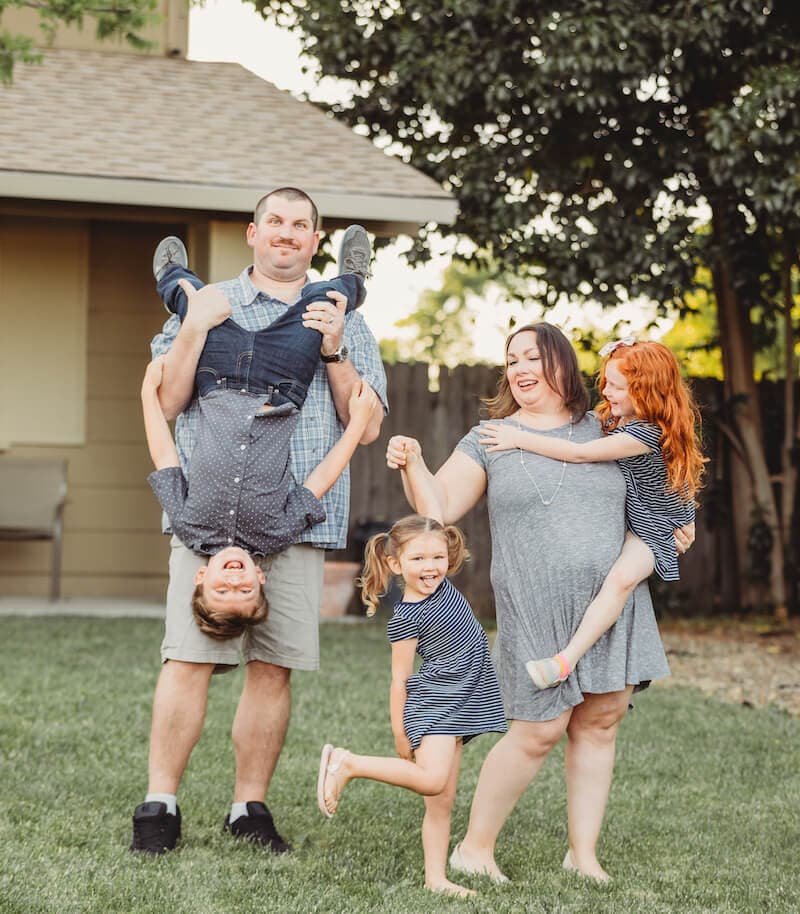 2020 Family PORCHtraits
One fun thing that has come out of this whole horrible situation is the PORCHtrait trend. Luckily, there is a local photographer who was offering these photo shoots to local families. She is the sweetest and took some really awesome pictures of our family!
The photographer who took these photos is Jenny Petit Photography. She takes amazing photos and is a local mama – which makes me feel great about supporting her business. Make sure you follow her in Instagram and check out her website!
One more reason to take a quick break from blogging
So, as I mentioned, the main reason why I have been blogging A LOT less is the California stay at home orders. Especially compared to the first two months of the year where I posted a new blog post every.single.day. There is one other reason why I have been taking a blogging hiatus.
I'm pregnant! I found out I was pregnant just days before things changed to drastically, so it was very interesting timing. Well, actually, pretty good timing. Not having to drive kids back and forth to school, scouts, baseball, etc. was actually a huge relief off my shoulders. I have allowed myself to take it easy and take lots of naps.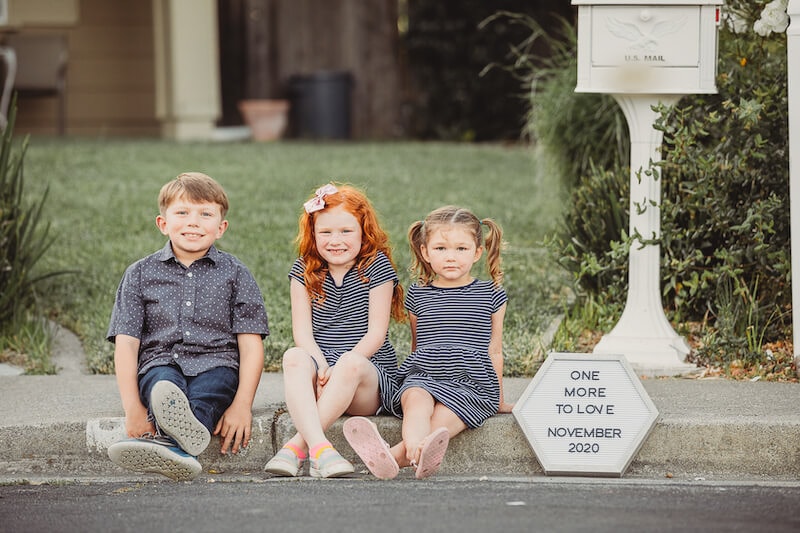 Luckily, this time around, my kids are a little older: 7, 5, and 3. Which means they are pretty easy to park in front of the TV for an hour so I can rest. It was much harder the last time when I had a 3 & 1 year old while pregnant with my now 3-year-old.
My due date is mid November and I hope to start publishing regular blog posts again starting in June. I'm technically in my 2nd trimester now and a little less tired, but I'm still not motivated to write. For now, I will be sharing updates here and there on Instagram. I hope you will stick around and be patient. I promise there are lots of recipes and fun posts to come!