Are you looking for a fun and interactive coding board game for your preschool or early elementary aged child? Keep reading to learn about the Which Way? game and we loved it as a first coding introduction for our 4, 6, and 8 year olds. Thank you to OjO for sending us this sample to review.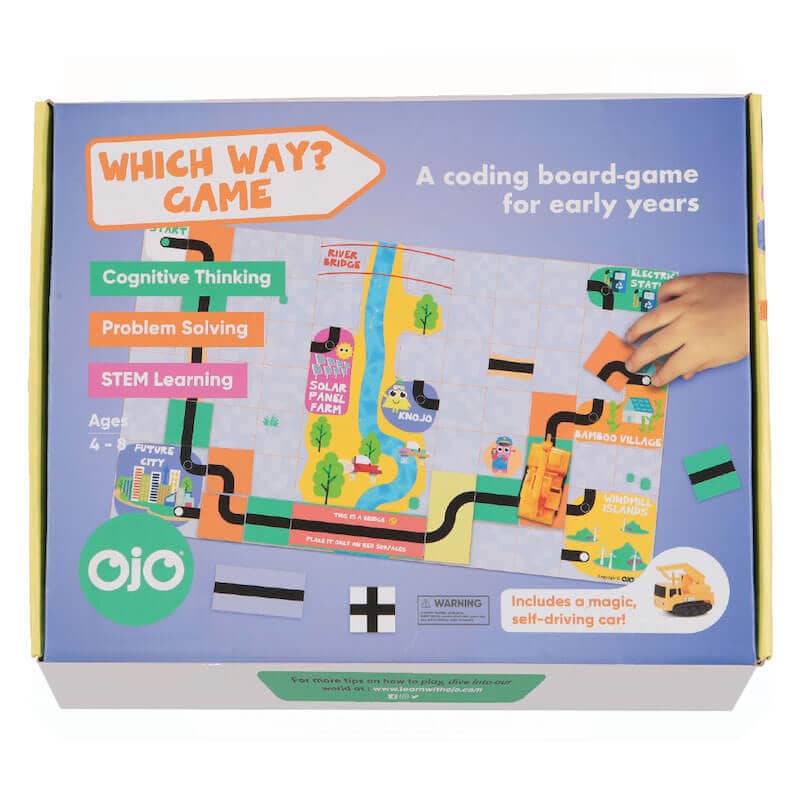 Which Way? Coding Board Game from OjO
This coding board game is made with a magnetic game board and magnetic pieces that can fit on top. Kids take turns spinning the wheel to determine where they need to send their vehicle.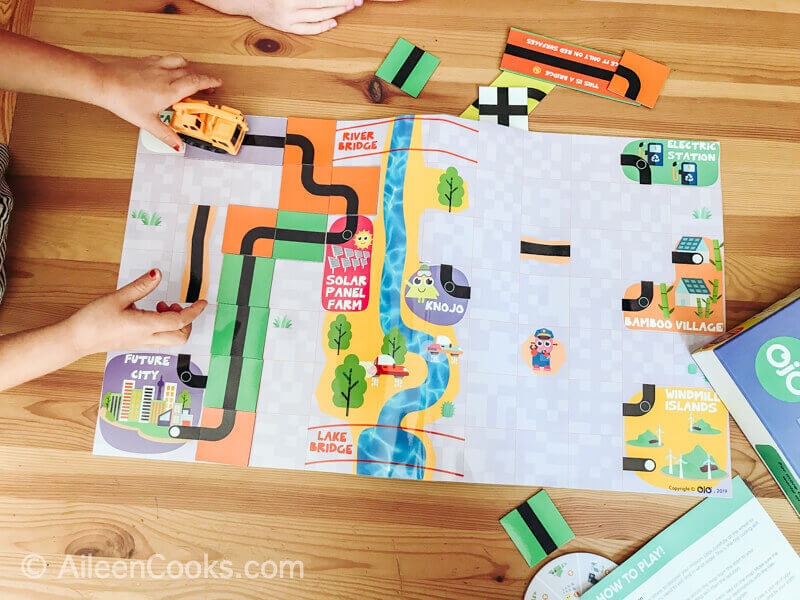 Then, they have to work with the pieces to line up the black lines and lead their vehicle to its destination! You can let kids work independently or together on this game.
My 6 year old liked working with someone while my (almost) 4 and 8 year olds liked figuring it out on their own.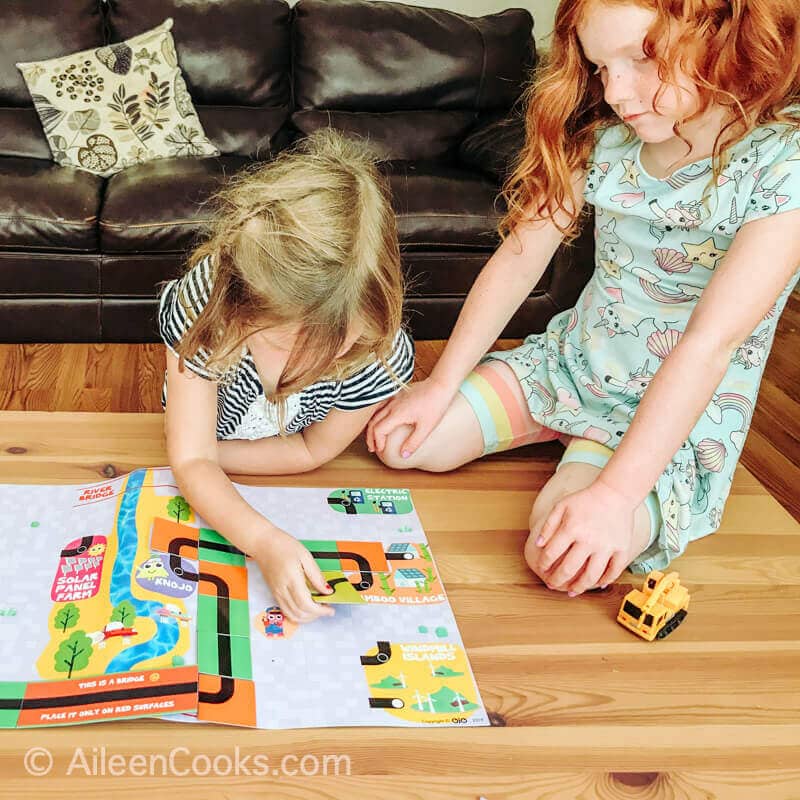 I was very pleasantly surprised to see that this game was simple enough (i.e. no reading required) for my youngest child to play yet challenging enough for my 8 year old, too. He really loved that there was a vehicle that actually moved and followed the track he built.
Admittedly, I thought it was pretty cool, too. I even took a video and sent it to my husband because I was so excited.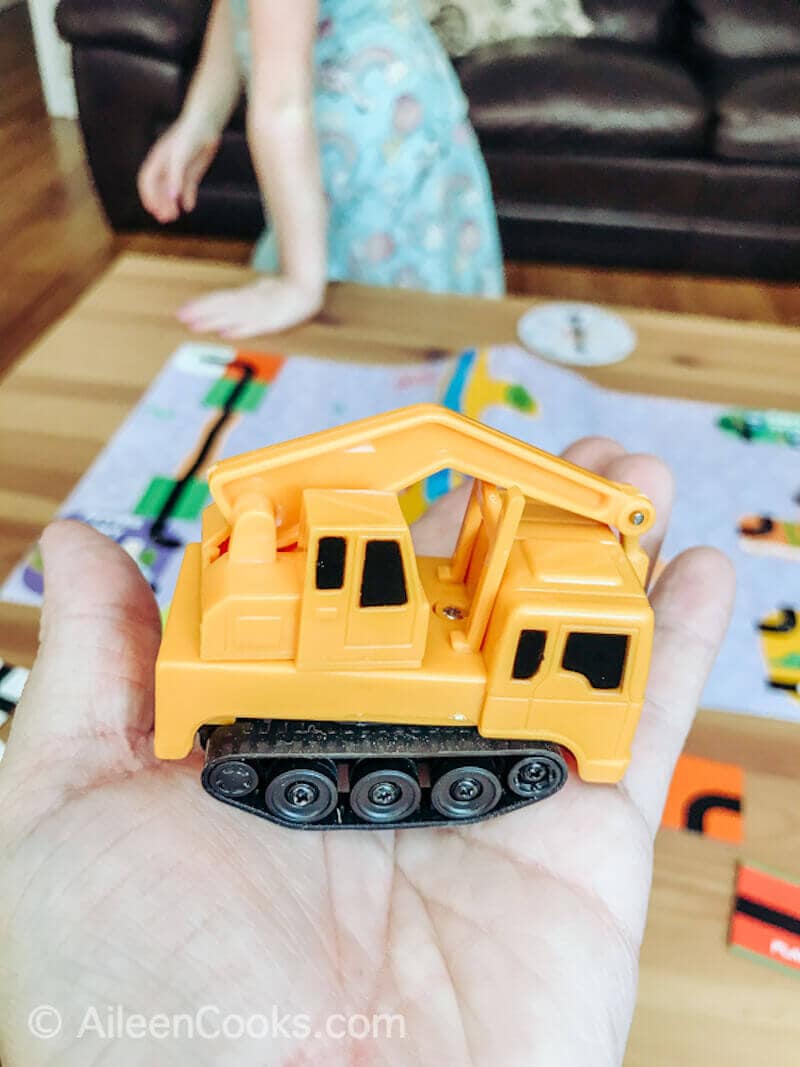 You may also like:
Best Kids Subscription Boxes 2020
Favorite Art Supplies for Kids
Our Favorite School Lunch Supplies
Magnetic STEM Blocks – Made From Wood!
Thoughts on this coding game
Overall, we really loved Which Way? Future Cities I liked that it was easy to play (after reading the instructions) and that you can customize it to your family. There is an opportunity to keep score, but we skipped that part.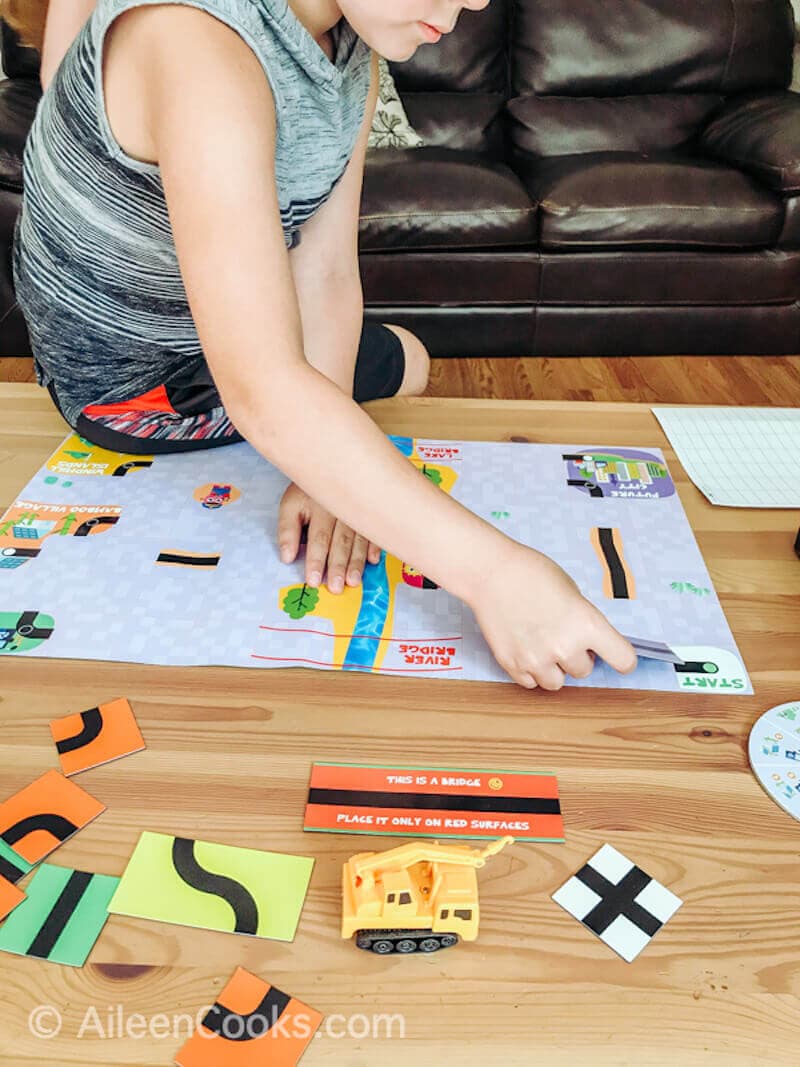 I also let my youngest sit and play around with the pieces and vehicle without using the spinning wheel after a while. She was interested in seeing how it worked and making her own destinations. It was great to see the gears in her mind going.
The overall quality of the game seems to be good, but I do want to note a few things. The game board arrives folded in half inside of the box.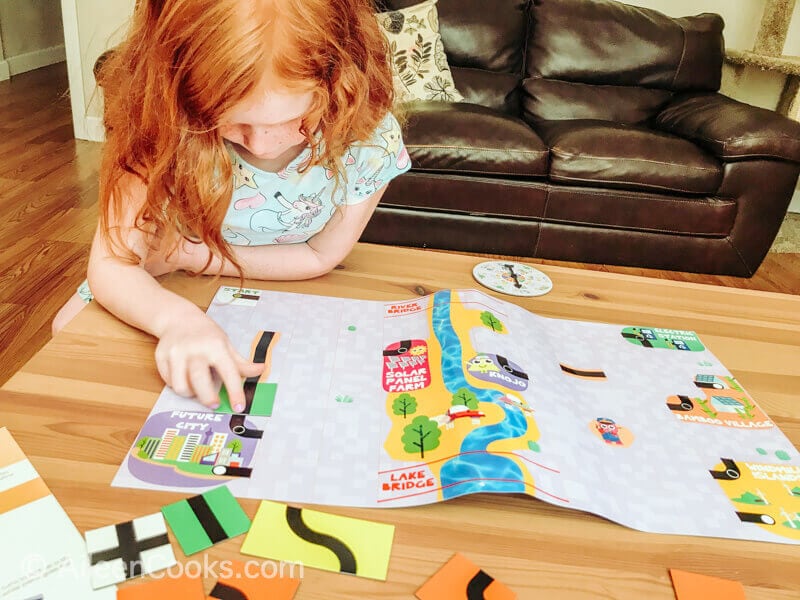 Because it's magnetic and not cardboard, it will not lay flat. We will likely need to store the game board outside of the box as I had to hold down the center a bit for the vehicle to drive through the middle.
I also noticed that one of the rubber bands on the vehicle was falling off for my preschooler. It was easy enough to put back on, but keep an eye on them if you have a child who likes to take things apart (like mine).
I really enjoyed this game and look forward to incorporating it into homeschooling next year. I'm also excited to try out some of OjO's other games, including: Space Rescuers, Shape Factory, and Atomic Force.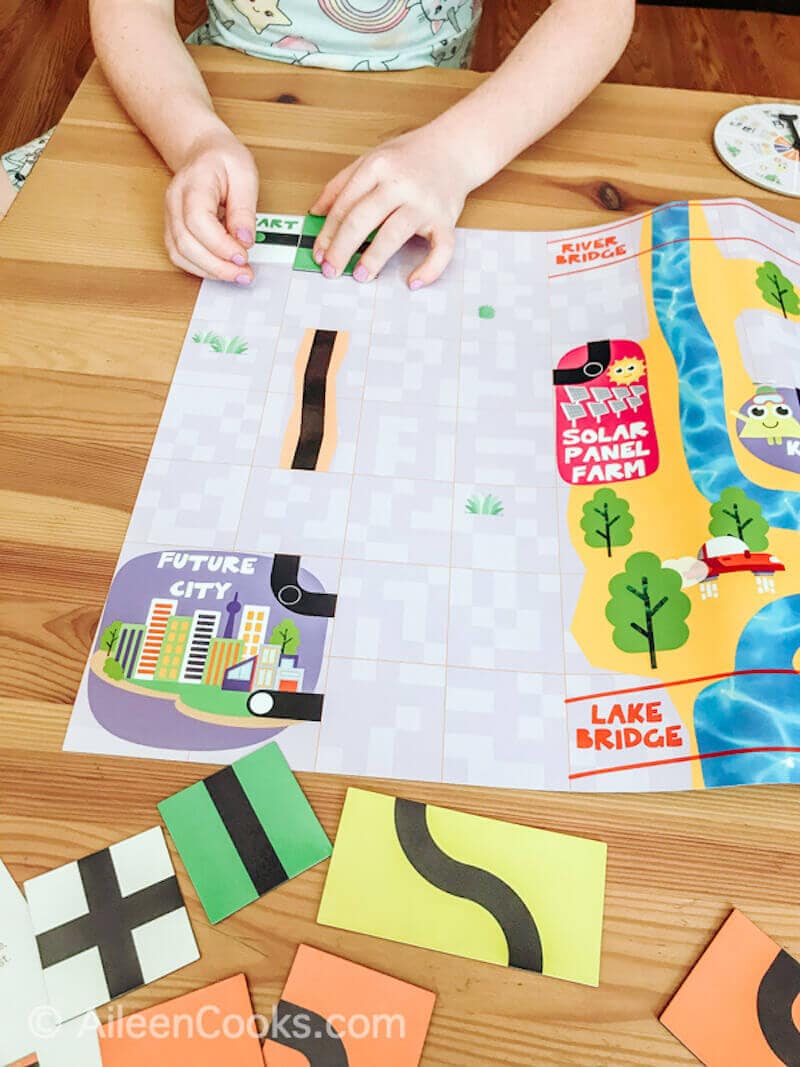 About OjO
OjO creates STREAM (Science – Technology – Robotics – Engineering – Art – Mathematics) based board games that encourage child-led, social learning. You can learn more about OjO at learnwithojo.com.
PIN THIS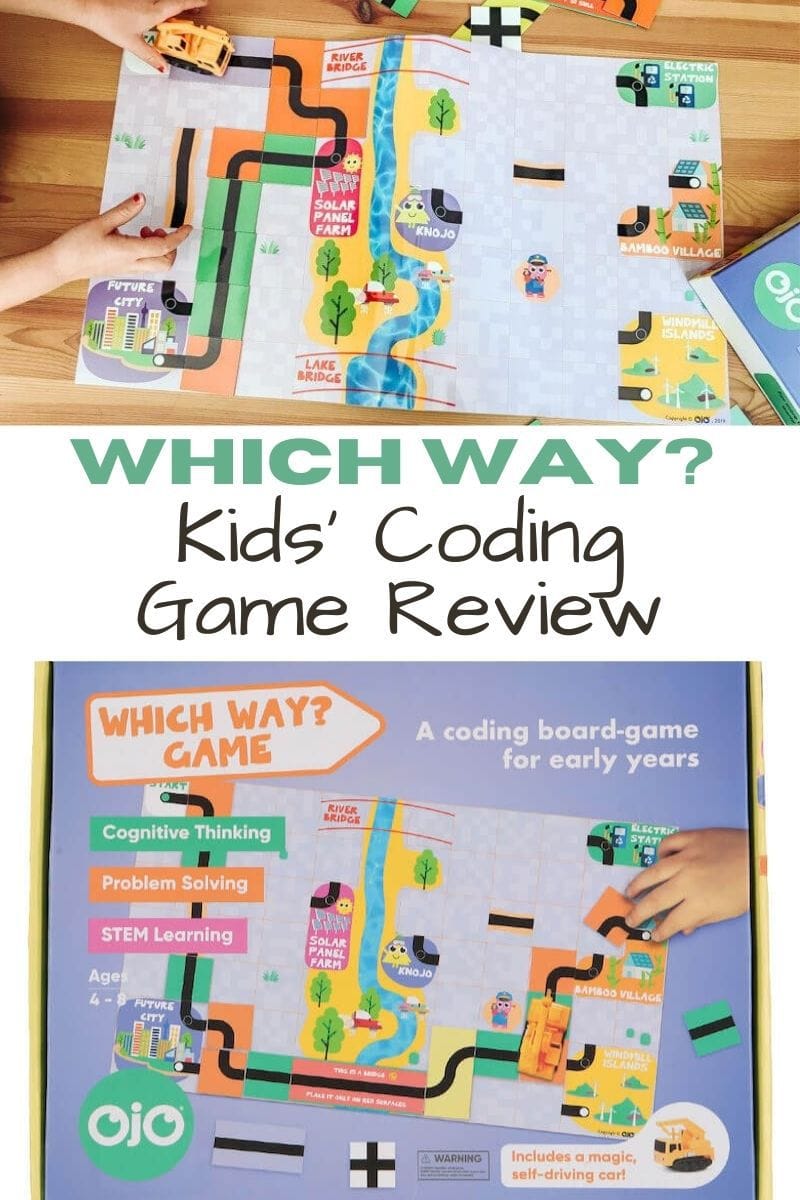 Which Way? Future Cities coding board game was an excellent addition to our board game collection. Have you tried it? What did you think?