Cooking With Kids Does Not Have to be an Ordeal
Yesterday, I shared on my Instagram a picture of my son helping me make vegetable stock. He asked if he could help me and I said yes. Simple. We spent less than 10 minutes in the kitchen – but he was so happy! Helping me cook visibly raises my child's self-esteem. He's learning to do something new and I'm allowing him to flex his independence muscles.
He filled a pot of veggie scraps with water. He had not done this particular task before, so he was pretty excited about it. He also helped me pour the veggies into the pot and place our super special (normally don't buy) lunch of pizza rolls on a cookie sheet.
Every time you prepare a meal for your family is an opportunity to include your child. I'm not saying you need to do it every time you set foot into the kitchen. If you want to, great! Good for you. If not, that's okay, too. Just, make a point to include them sometimes. Start small.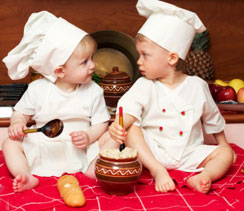 My son asked to help and I said yes. Sometimes I say no. But it's not always a huge, hour-long project. Those projects are fun, but it's the little moments in life that your children are going to remember. It's also those little moments where they learn about cooking.
Now, my son knows that if he wants to make vegetable stock, he needs to fill a pot of vegetables with water and cook it on the stove. He put the vegetables in the pot, filled the pot with water, watched me start the stove, and waited for the pot to start boiling. Those were his jobs. he was happy to be included and it was nice to have a little help in the kitchen – even if I needed to supervise.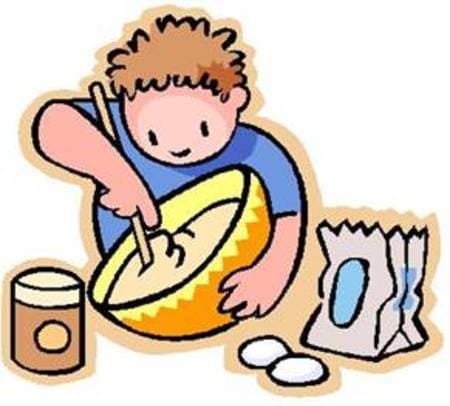 I know these are building blocks for him. Some day, he can make dinner for me and I can be even more hands off. I know this is a ways away, since he's only three, but it's something we are working towards.
So, keep it in mind. It does not have to be a big project. Give your child one job. Thank them for their help and redirect them. to something else or move them on to "cooking" with play dough at the counter while you finish up.
Do you cook with your kids? How do you like to include them?