See how this mom of two learned how to manage both kids in the kitchen. Then head over to our list of cooking recipes for kids.
As you may have noticed, it's been a while since I've posted a cooking with kids recipe. I had cooking with kids down when it was just me and my first born. Then, when I had my second child, I wore her, planned around naps, or sat her in her high chair.
Now, that second child is a full blown toddler. A tenacious one at that. Our first born tricked us with what to expect of a toddler. In comparison, life was a piece of cake. Our dear sweet daughter is busy and curious. She wants to do what everyone else is doing all the time (including potty training before age two).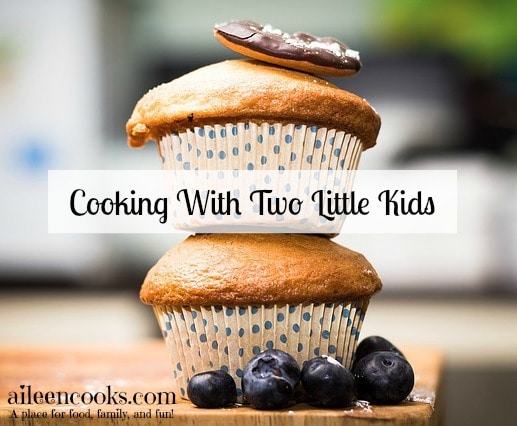 This is absolutely wonderful, and I love her zest for life. But, it has made the job of cooking with kids much more complicated. Now, I have two small children climbing on the step stool, pouring ingredients (extra sugar, anyone?), breaking eggs, and sticking their hands in bags of flour.
It's taken me some time to get my bearings, but I'm finally getting my arms around it.
[bctt tweet="Cooking with more than one small child IS POSSIBLE!"]
Here's How I'm Cooking with two little kids
Less is more. I'm more picky about when I cook with my kids. This isn't my ideal situation, but being pregnant with two little kids means I have to say no sometimes. I know it won't always be this way.
Encourage one on one time. If my kids want to help in the kitchen, I will set one up with a special snack and TV show to watch, while the other one helps. Then, I switch.
Set up stations. This depends on the recipe, but I am sometimes able to set each child up with a "station" and designate one of the stations as an independent activity. This "Independent" station may be a decoy station with a bowl of flour to mix. They have yet to figure out that the extra bowl doesn't make it into the final product.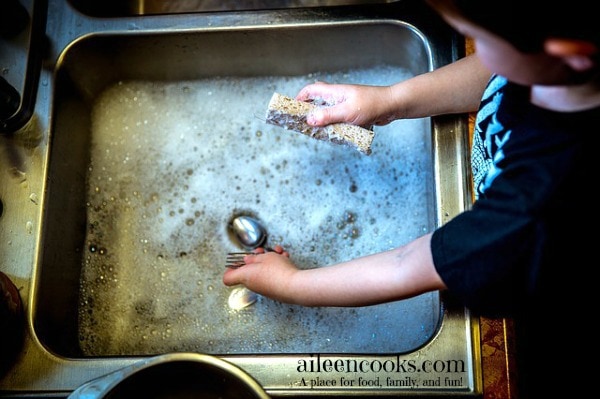 Require Clean-Up Help. Now that there are two kids in the kitchen with me, the day ends with a much bigger mess. My kids have now learned how to spray and wipe down every surface in our kitchen. Luckily, they're still at the age where this excites them, but I plan on always requiring it. Check back with me when they are teenagers and we'll see if I stuck to my guns.
Tag Team. If possible, arrange to cook with your kids when there is someone else in the house that can either entertain/distract the other child, or help them with their station (see above). My husband and I tag teamed this white chocolate bark and it worked really well.
Do you cook with your kids? What methods work for you?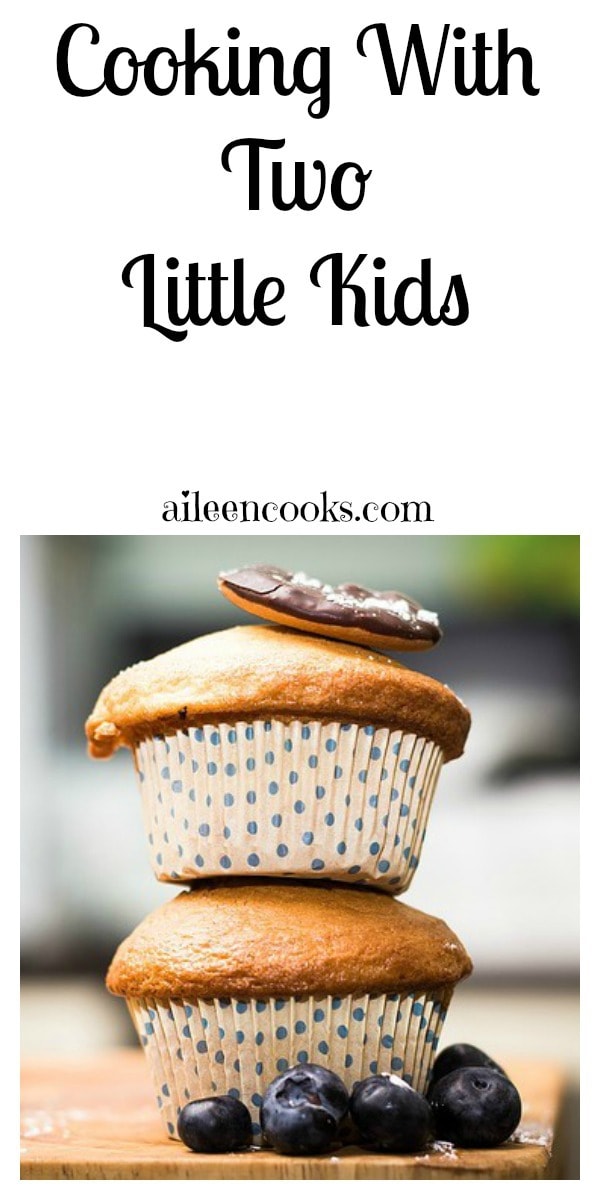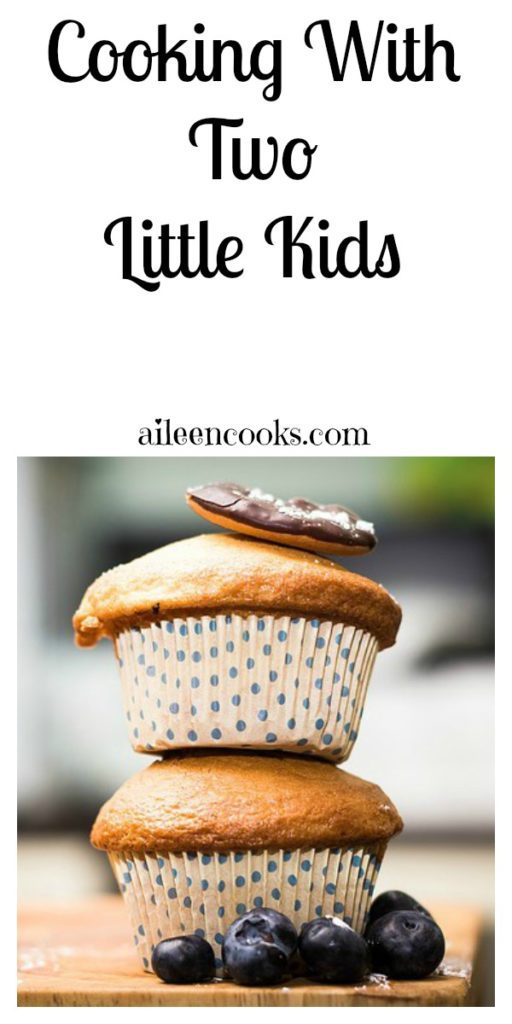 Image Source: Pixabay.com