Creating a Family Emergency Kit
This post contains affiliate links. Read my disclosure policy here.
All of the natural disasters happening across the United States recently got me thinking seriously about our family emergency kit – or lack there of. We had thought about and talked about putting together an emergency kit many times over the year. But every time the plan was supposed to go into action, I just felt so OVERWHELMED.
I put it off for years and years until these past hurricanes in Texas and Florida hit. It had me thinking about what would happen if we were hit with an earthquake here in California or if a wildfire spread across the open space our home backs up to behind our backyard.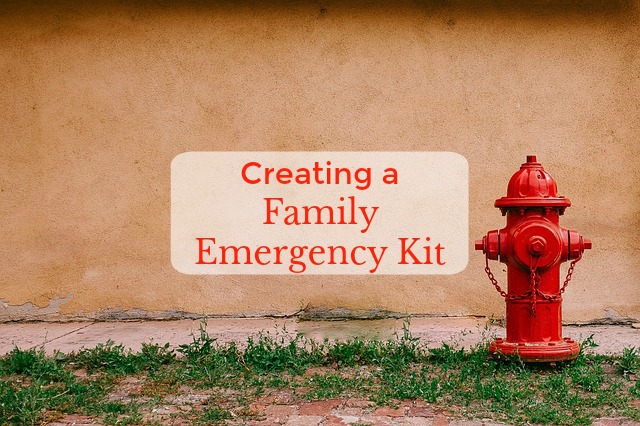 This year was the year I finally took a step toward making my family more prepared for a natural disaster. Instead of putting together our own emergency kit, I just bought one. It has food and water for a family of four that will last 4 days. In addition, it has a hand crank radio, flashlights, personal hygiene items (like soap) and a first aid kit. Now that I have a starting point, I can build onto it – add extras we will personally need.
Here is what your family needs in a basic 72 hour emergency kit (source: Red Cross):
Three-day supply of non-perishable food and water—one gallon per person, per day for drinking and hygiene purposes
Battery-powered or hand crank radio (NOAA Weather Radio, if possible)
Flashlight and extra batteries
First aid kit, medications and medical items
Copies of all important documents (proof of address, deed/lease to home, passports, birth certificates, insurance policies)
Extra cash
Here are some things you may need to add to your 72 hour emergency kit to fit your family's needs:
A bag big enough to carry all of these items – in case you need to evacuate quickly
1-2 changes of clothes for each member of your family
Diapers and Wipes
Bottles and Formula
Feminine Products
Not three weeks after our emergency kit arrived, we came close to having to use it. The wildfires that ripped through northern California came close to causing us have to evacuate our home. We were put on Advisory Evacuation. Meaning, we were not officially evacuated, but needed to be ready to evacuate at any given time.
It was such a relief to have that bag to grab and keep in my car. If we got stranded for some reason, I knew I would have enough food and water for my family – plus additional supplies we may need – like a first aid kit. We didn't end up needing our kit, but we're prepared if the time ever comes.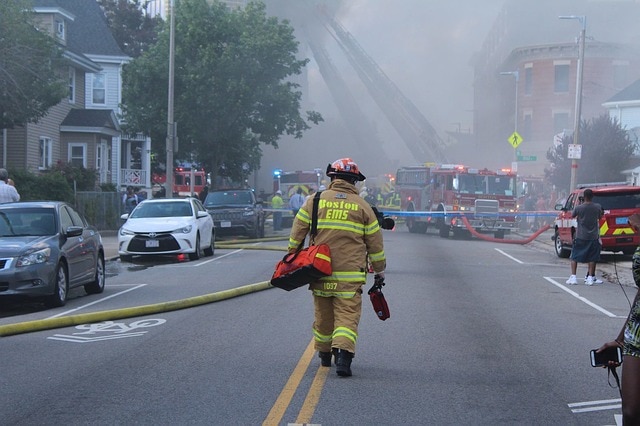 If you don't have an emergency kit for your family, than purchasing a pre-made one may be a good option for you. There are many different sets available online to choose from and most are available on Amazon.
Like this post? Share it with a friend!