This post is sponsored by the California Fresh Carrot Advisory Board. All opinions are my own.
Join me as I take a break from Social Media tomorrow and Crunch Out! I will be focusing my day on my family and caring for myself. One of the ways I love to take a break is with a crunchy carrot. I love them as an easy and healthy snack that I actually enjoy eating.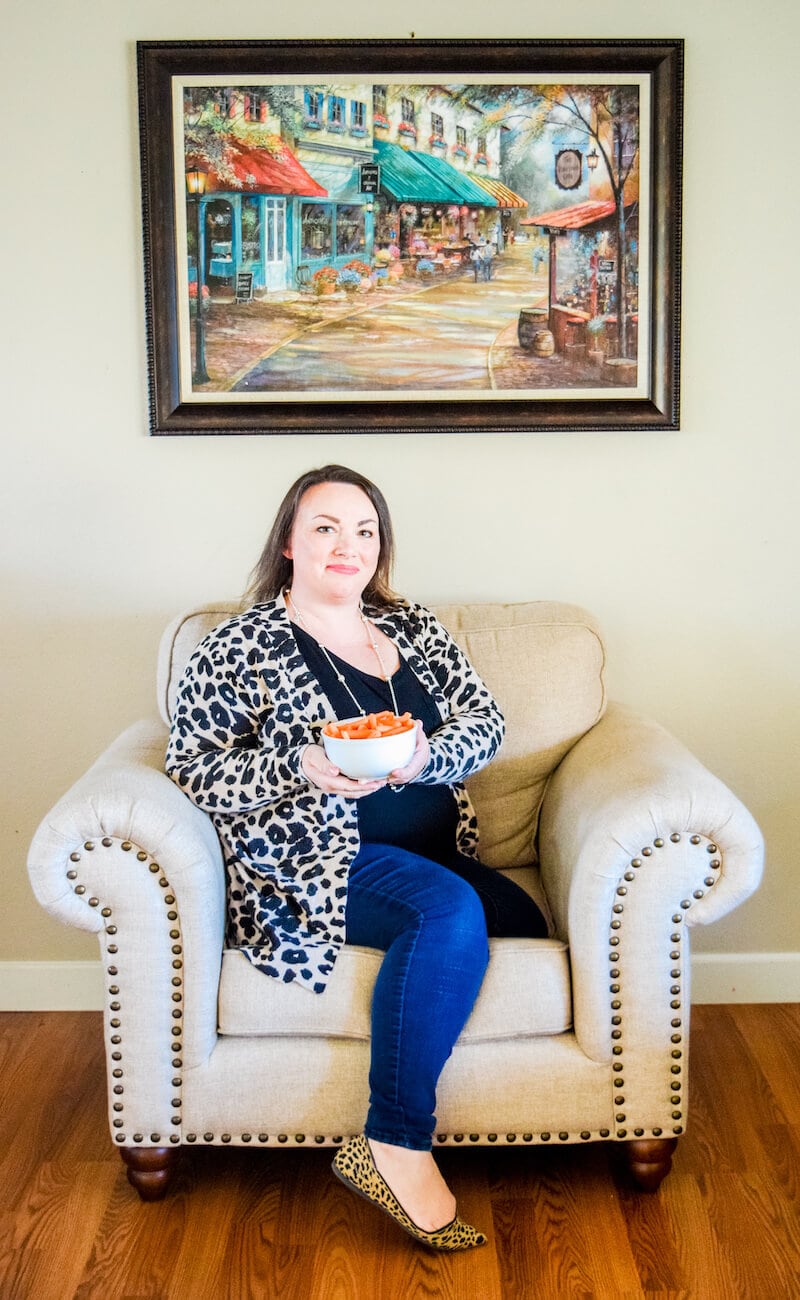 Taking a break to Crunch Out
I'm looking forward to taking a break from posting on both Facebook and Instagram for the day. Which is something I very rarely do and it really burns me out some days. As a food blogger, it is expected that I post regularly, but I am human, too!
I know it's not just bloggers who feel the social media burn out. It gets to us all and we all deserve to take a break.
When the California Fresh Carrot Advisory Board invited me to go orange for a day and crunch out on some carrots with my kids, I was 100% on board.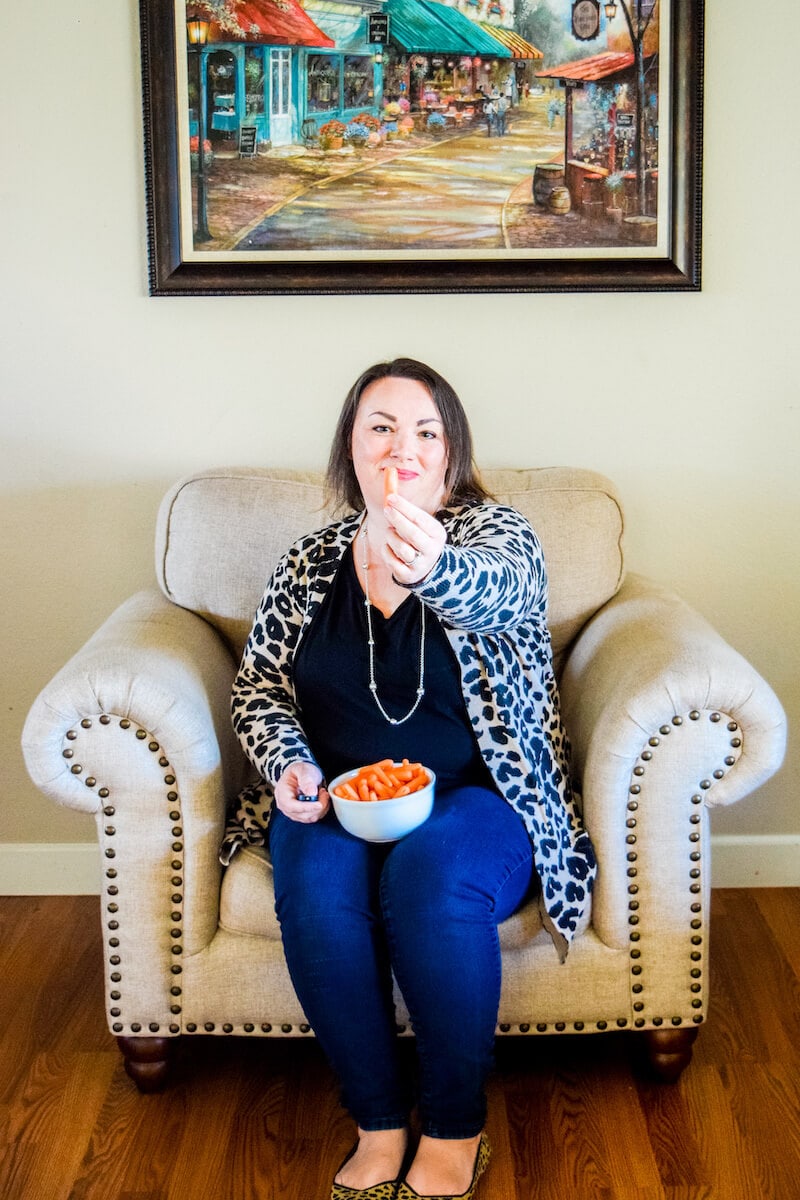 Here is how it will work:
Tomorrow (2/22) my profile will literally go orange. I will change my photo to orange and simply share that I am crunching out for the day.
I won't be active on Facebook or Instagram for the day and instead will spend time volunteering in my daughter's Kindergarten class, reconnecting with my children, and cooking dinner for my family.
I might even pick up a book!
It won't be extravagant but it will be a much needed break for me and a chance to spend some time on myself. Of course, I will be snacking on carrots throughout the day, too.
I also plan on making a carrot side dish to go with dinner. Perhaps in my air fryer. We shall see.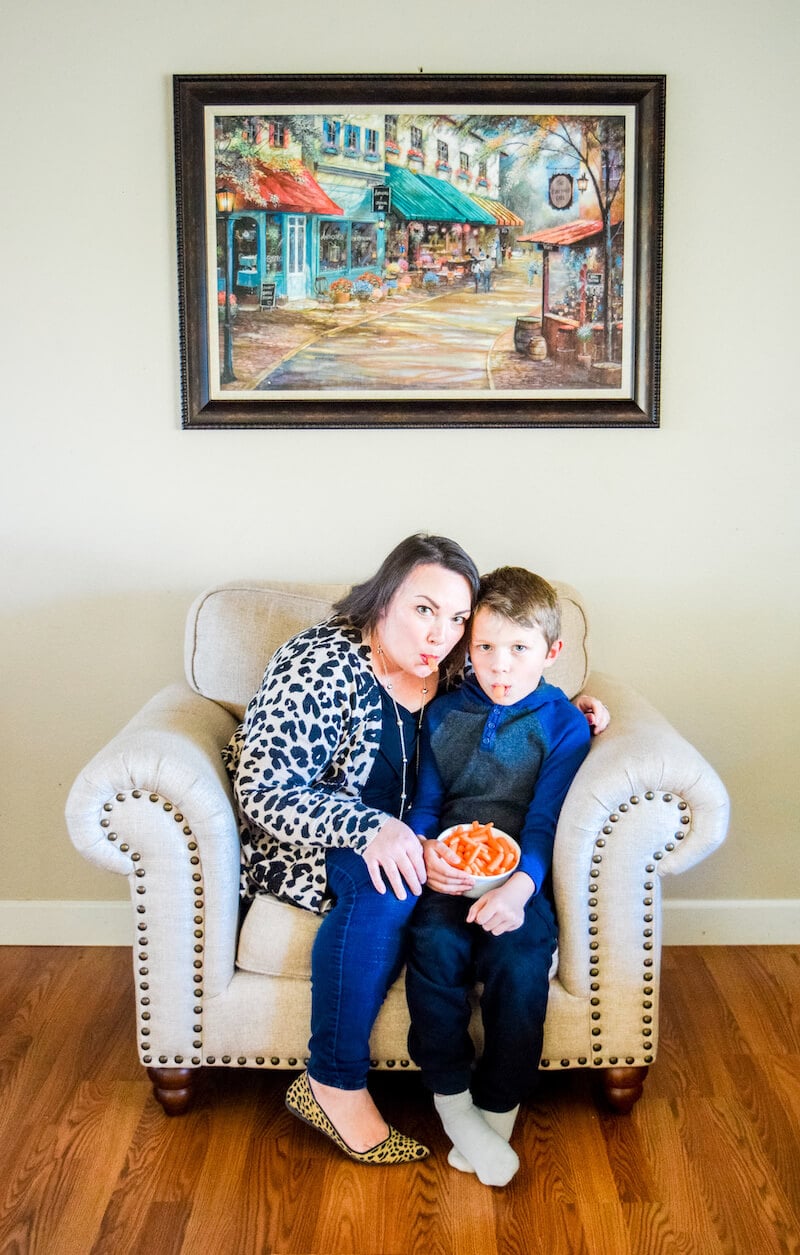 Carrots are one of the simplest, purest foods in this crazy, over-stimulated world. Carrots are becoming a symbol for escape from the chaos. That's why we are calling it "Crunching Out". And I want you to join me!
Take a break from social media. Give yourself some "me" time. Hang out with your family. Crunch into some carrots or cook something tasty with them. They are healthy, easy, and kid-friendly!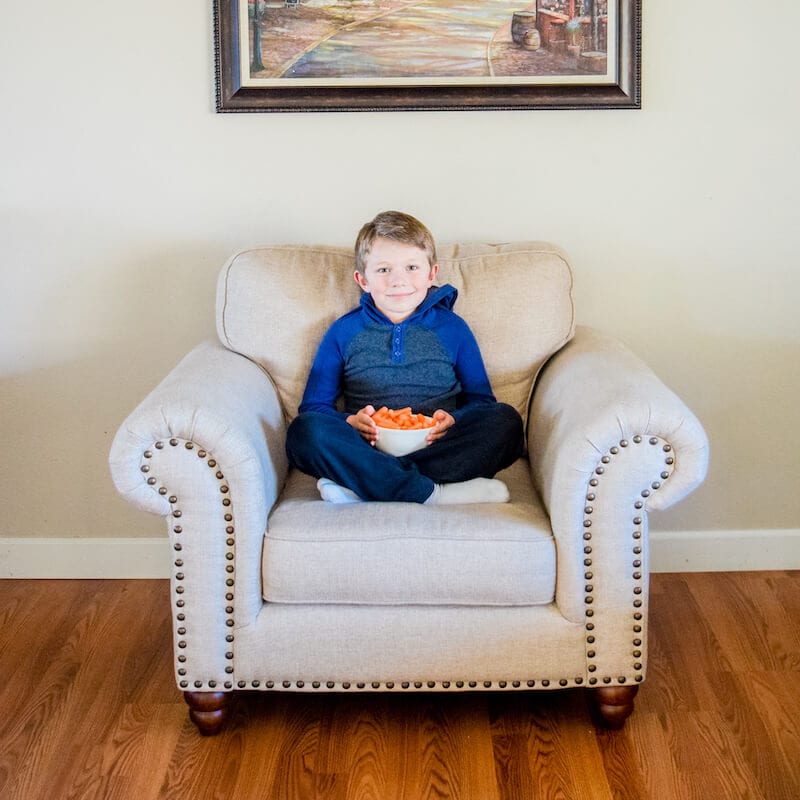 Have you ever noticed that snacking on carrots gives you a little mental break? It's like yoga for your jaw and gives you a mini mental vacation! I took out a bowl of baby carrots as an afternoon snack for my kiddos and they are dove right in!
We love carrots around here. Both raw and cooked. For this day of crunching out – anything goes. You can have them as a snack as we did, or plan to cook them for dinner. The most important part is taking a day for yourself and your family – away from social media!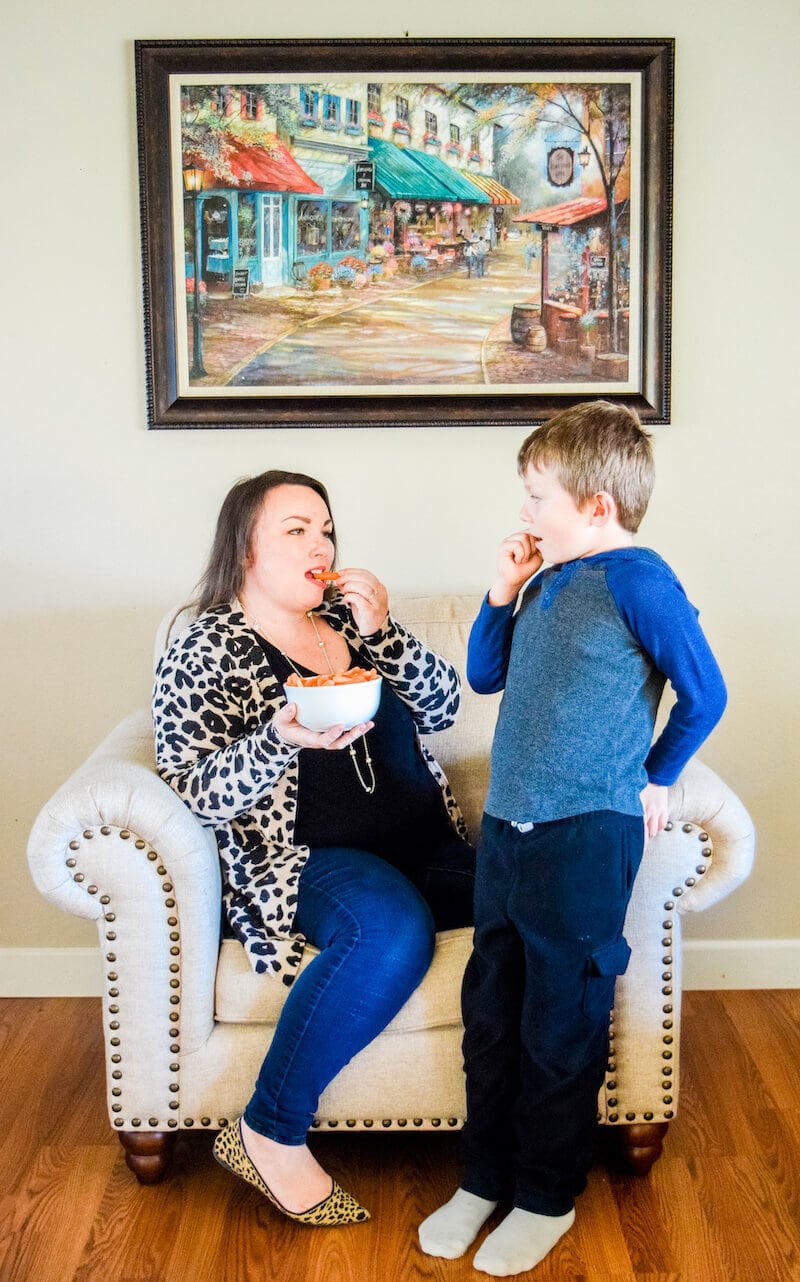 Here are some tasty carrot recipes to try while you Crunch Out!
When in doubt, just go with our favorite stand-by. Baby carrots and ranch dressing!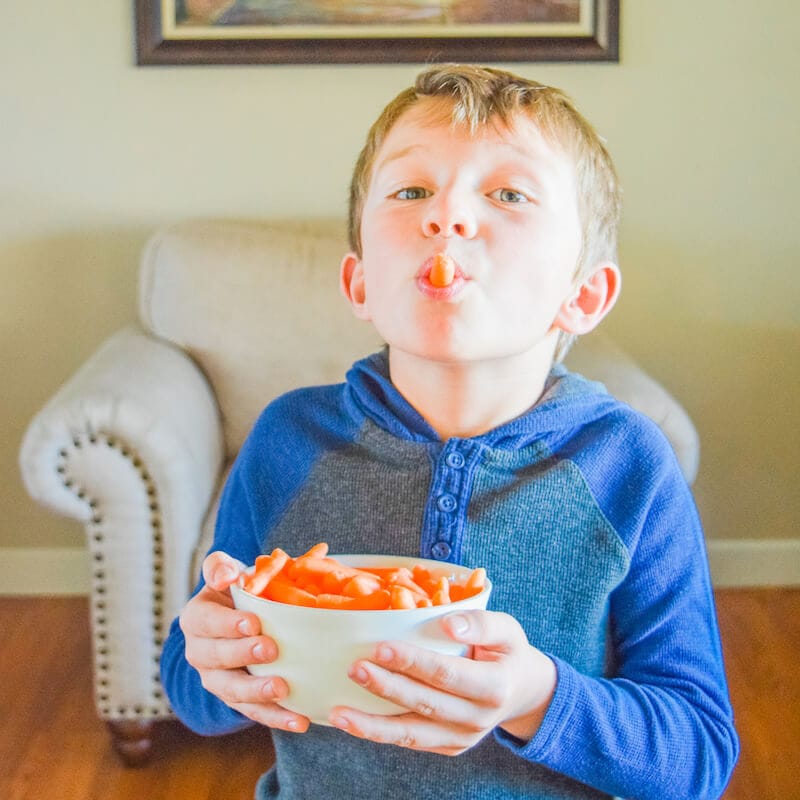 Carrots are often overlooked but you can easily overlooked but it's easy to bring them into your home as an easy and healthy option for snack time and dinner!
Will you be crunching out with me? Make sure to check out the @CrunchCouncil on Instagram and Facebook so you can join in and #crunchout🥕!