I received this product for free from Moms Meet (momsmeet.com) to use and post my honest opinions. Compensation for this post was provided and this page may contain affiliate links.
Are you looking for a diary free pudding that actually taste like pudding? We have you covered with today's featured brand – WayFare Pudding!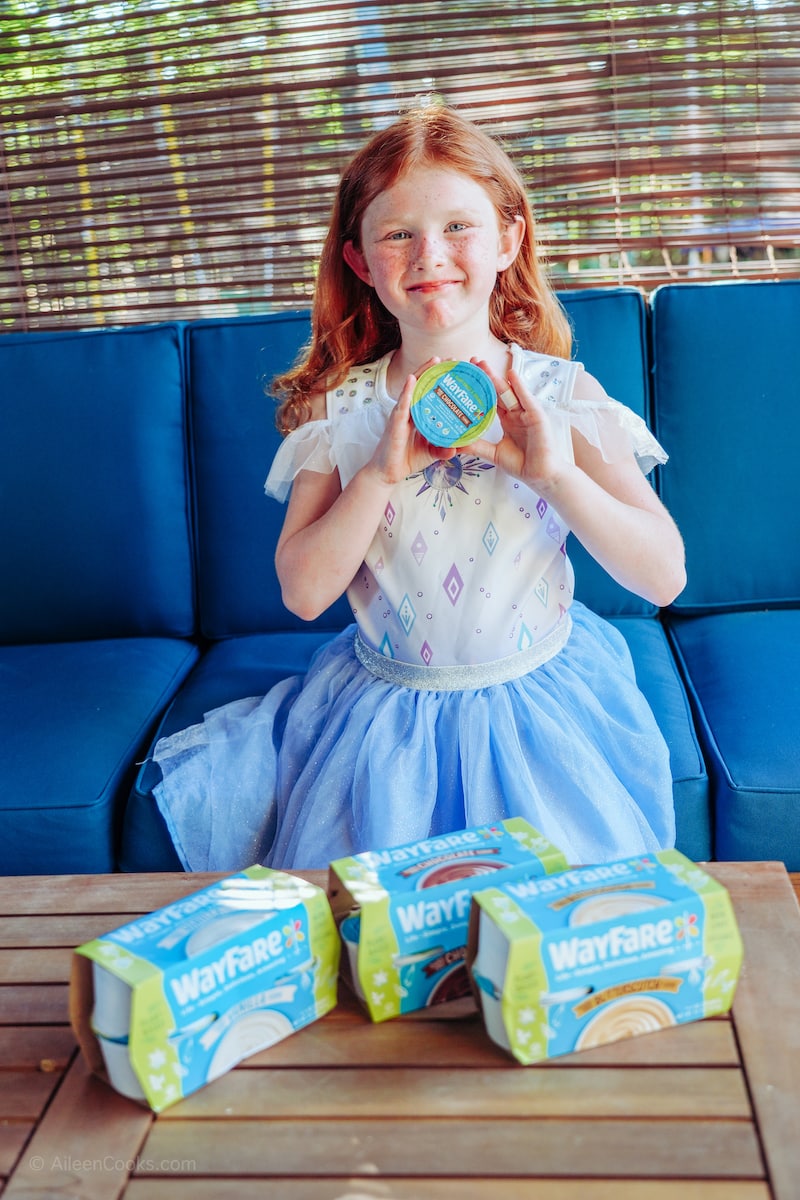 WayFare Pudding is free from the top 10 allergens, making them a great option for many kids and families with allergies. The puddings come in three different flavors: Chocolate, Vanilla, and Butterscotch. My kids really loved the chocolate flavor, but butterscotch was the runner up!
Dairy Free Pudding
I love how creaming the WayFare pudding is – I would never have known it was diary free. The pudding does have to be stored in the refrigerator but it is very refreshing on a hot summer day.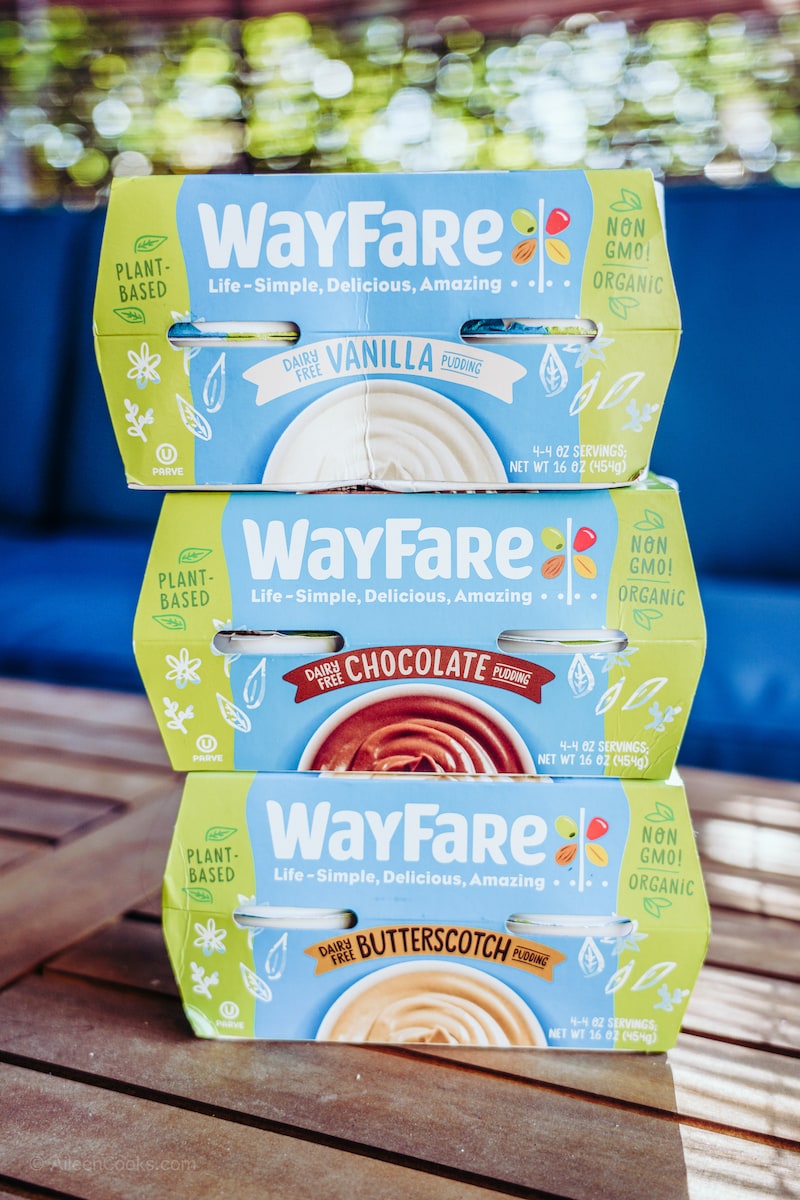 You may be wondering just what's in these puddings if they aren't made of dairy. They are made of plant-based ingredients, including a base of organic butter beans and organic oats. It is certified organic, kosher, vegan, and gluten free!
We like eating our pudding straight from the container, but you could also add some fresh berries or make them into parfaits, like my friend Justine over at Little Dove Blog did with her kids. However you enjoy your pudding, you should plan to add WayFare Pudding to your list! They are currently shipping their products to 36 states and plan to expand to all 50 states very soon.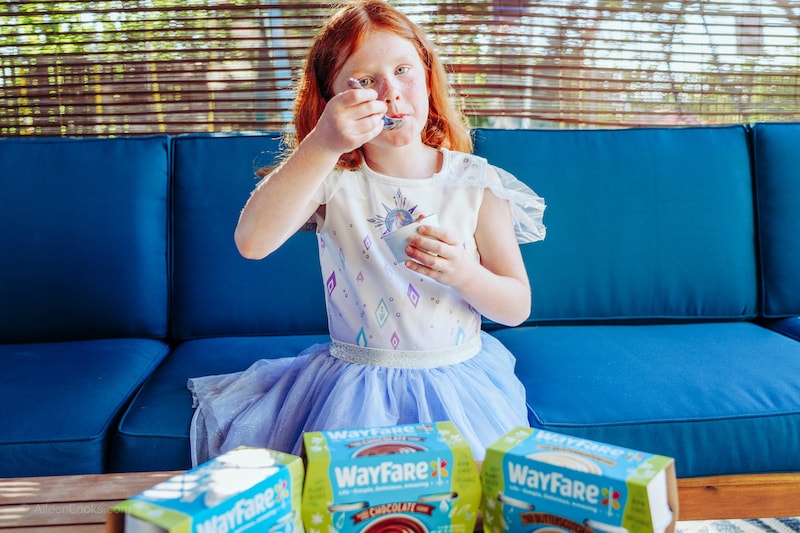 WayFare Chocolate, Vanilla, and Butterscotch Puddings are also available to purchase at Wegmans, Lucky's Save Mart, Mom's Market, Festival Foods, Woodman's, and Tony's Fresh Market. To find WayFare Pudding in your area, visit wayfarefoods.com/store-locator for the full list of locations.
Wayfare Pudding Coupon Code
You can also make an order on the WayFare Pudding website and use our coupon code! Save 20% any product on the website with code shareWF20. The coupon code expires 4/26/22.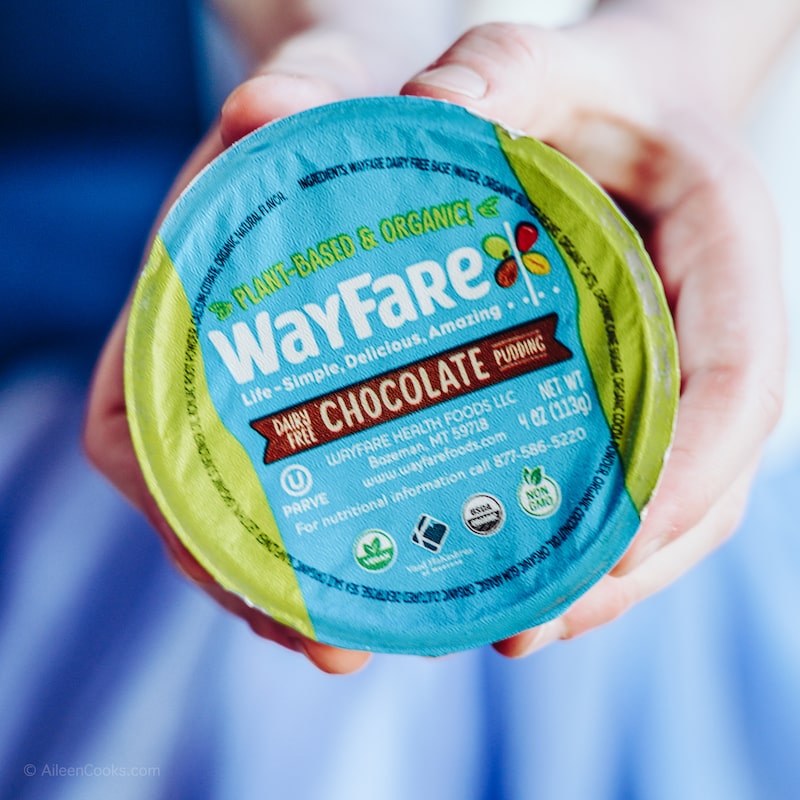 You may also like: