This post is sponsored by Red Baron but the content and opinions expressed here are my own.
I decided to change up my Halloween decorating this year and leave it up to my kids. I usually do it myself, but they are at the ages where they are really excited about all of the fun decorations. We have already started planning out their costumes this year and my 6-year-old son was begging to decorate the house for Halloween.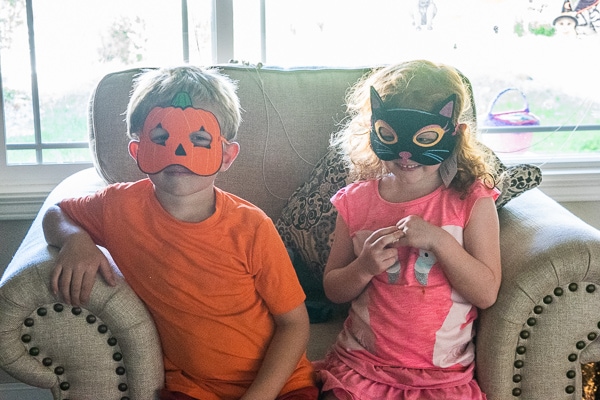 Then I took my girls and our dog on a walk (as we do every Monday/Wednesday/Friday between elementary school and preschool drop off) and my daughter stopped at every single house with Halloween decorations. She even pointed out some houses without decorations and only pretty potted plants and said they were decorations, too.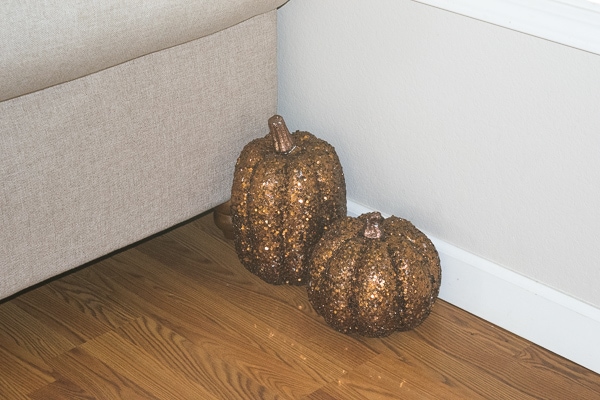 I knew it was a sign that I needed to say goodbye to my controlling tendencies and just let them decorate the house.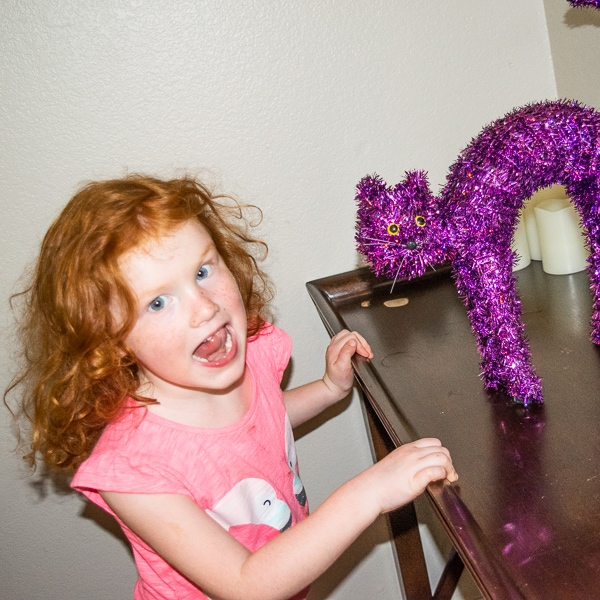 In all honesty, I have been looking forward to this moment since before I became a mom. Back when I was a hypothetical mom and a perfect parent. 😉
Then kids happened and I kind of forgot about the magic of Halloween and how exciting it is to get the decorations out of the attic after a long years' sleep and be the first to discover all of the fun and spooky items from years passed.
So, I did that this year. I gave my kids full creative control and let them place items where they wanted. I didn't take anything out of the bins and instead let them enjoy it all.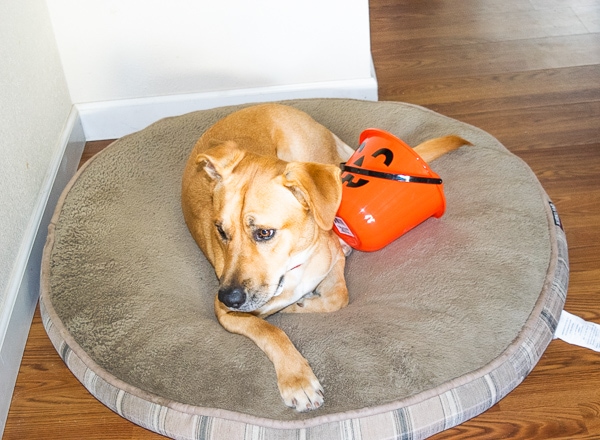 And you know what? They actually did a pretty darn good job.
You may also like: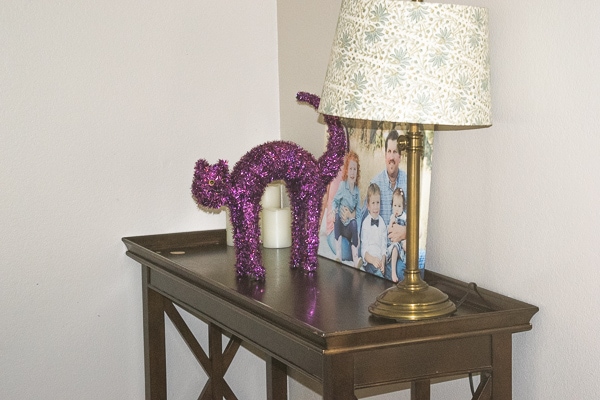 I had the kids take a meal break in-between decorating sessions and we enjoyed some Red Baron Pizza. We tried the Brick Oven Pizza Cheese Trio for the first time. It was really good. The sauce was really flavorful and the cheese was so good and chewy.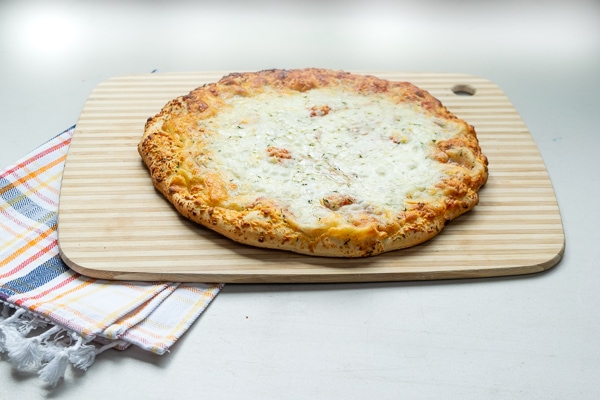 We will definitely be enjoying it again sometime. Not only did it save me from having to cook a meal (and instead just enjoy my children), but it was really affordable. It was less than $5 and was enough to feed me and the kids. If my husband were home, we would have made two. Even with making two, that's a $10 meal that I did not have to take time away from my family to make.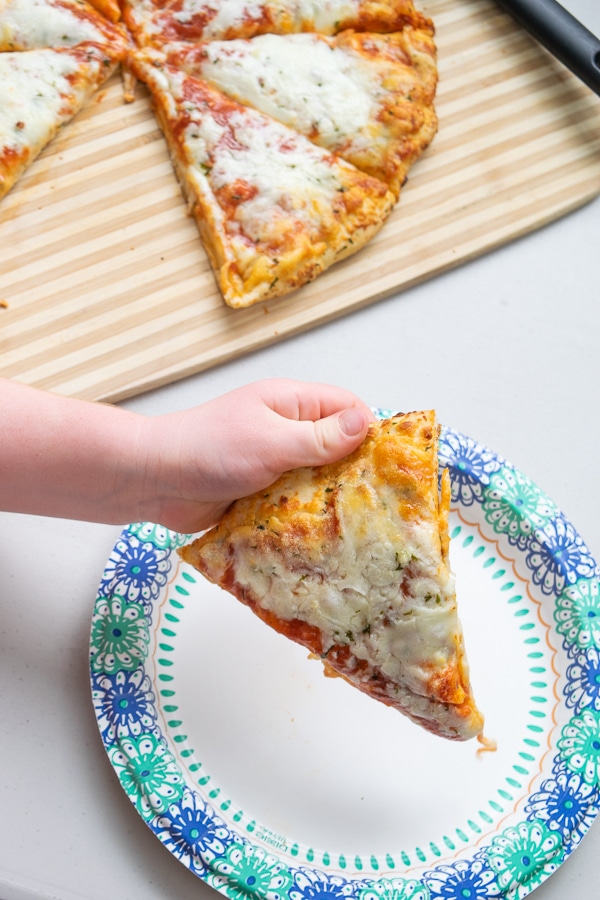 Now, don't get me wrong, I love cooking for my family. I love sharing recipes on here that work for kids and parents alike and encouraging other moms like me to feed their families well. But I do not cook every night. We eat leftovers every week, we eat frozen pizza, and we even enjoy take-out.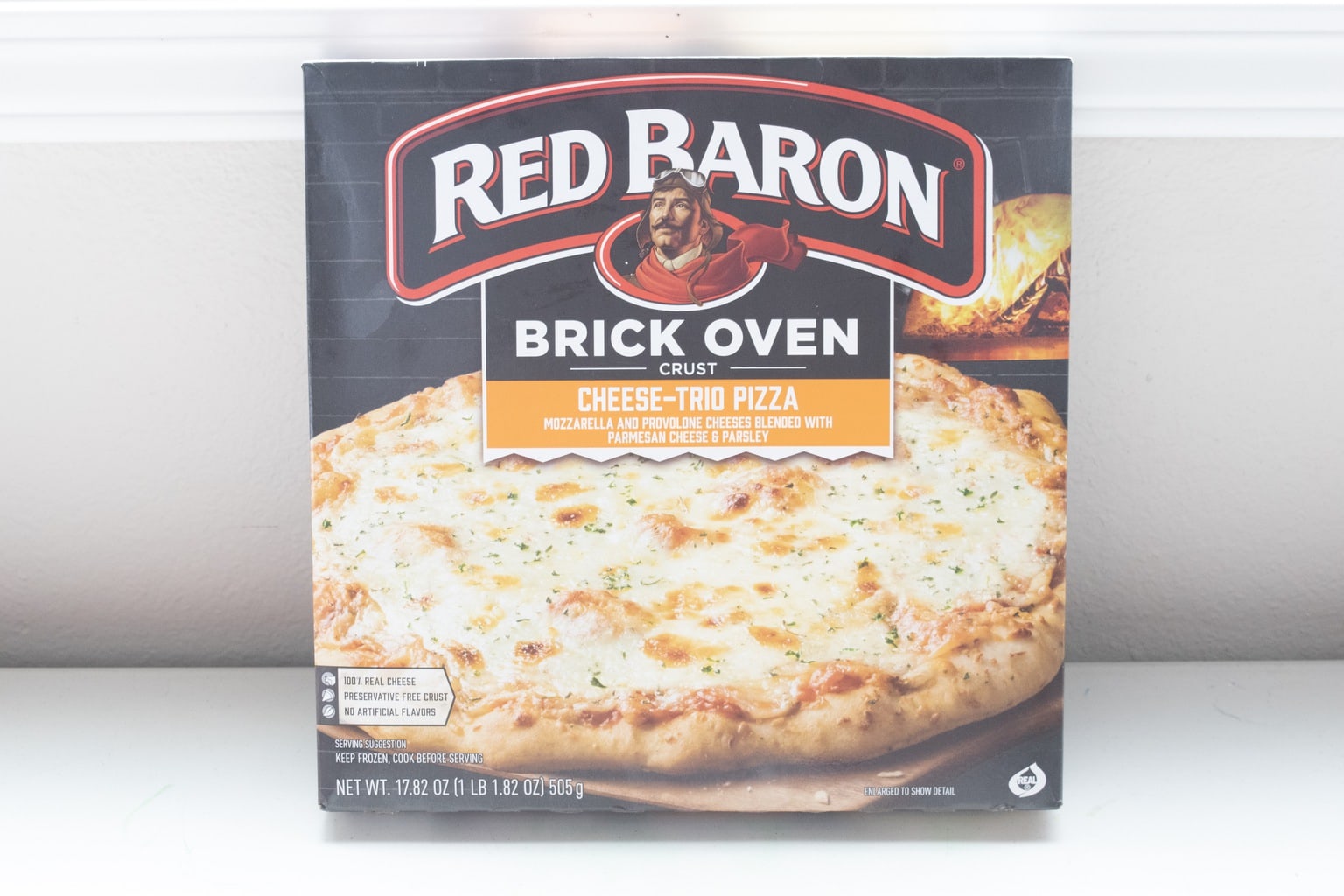 The longer I am a mother, the more I realize that this parenting gig is all about balance.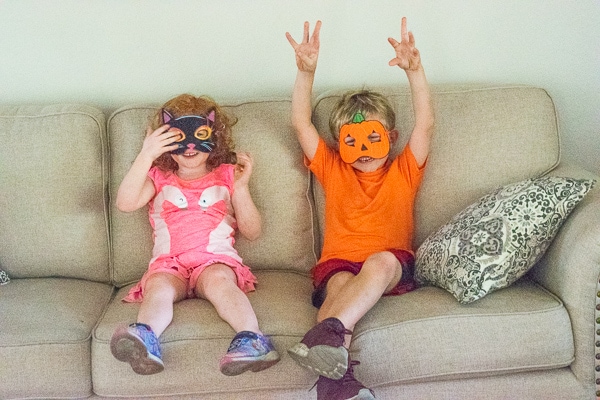 That's not just a balanced meal, but a balanced life. I cannot burn myself out by making a complicated meal every night and I can't be a drill sergeant about our home.
Our home is lived in. Kids live here. We enjoy our family time here and our Halloween decorations reflect that.
Now, I challenge you. Let your kids decorate the house this year. Let Them Do All Of It. Then, enjoy a frozen pizza and call it a night. You can pick your favorite flavor of Red Baron here.
More Halloween and Fall posts: