This post was sponsored by WaterWipes as part of an Influencer Activation for Influence Central and all opinions expressed in my post are my own.
When welcoming a second (or third, or fourth) child into your family, you have to learn all over again how to pack the diaper bag. Except now, you have to factor in the older child who still needs stuff while you are out. Your back can only take so much weight and your bag can only hold so much stuff.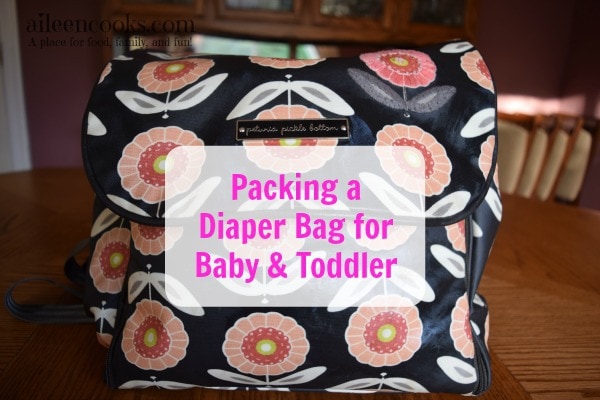 I'm here to show you what I really pack in my diaper bag every day – with pictures.
I have mentioned WaterWipes before and I still love them. They are super gentle on my little baby's skin and I feel good about using them on my little baby since they are chemical free. They are made of just two ingredients: 99.9% pure Irish water and 0.1% grapefruit seed extract.
WaterWipes also have many other uses – wiping faces, cleaning up messes, wiping smudges off car windows, and wiping down shopping cart handles. I even use WaterWipes to clean up after art projects. I can tell you first hand that they quickly and easily remove paint from hands, faces, and toys. I love that they are gentle and effective.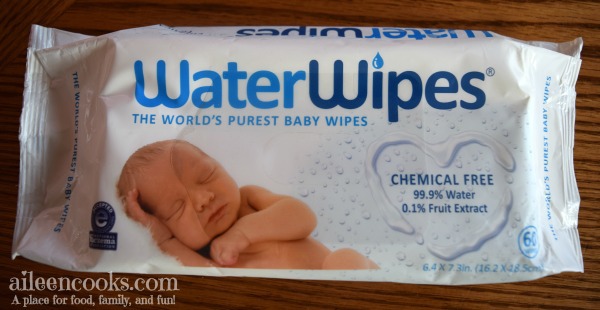 Diapers
I just have diapers for the baby in my diaper bag because my toddler is officially potty trained (hallelujah!). If your toddler is still in diapers, you will need to pack those, too.
PJs for Baby
I have found pajamas are just more practical for a small baby. Sure, I dress her up on special occasions. She pretty much lives in cotton sleep and plays or fleece sleepers the rest of the time. I also keep an extra onesie and hat for when it's cold. (Whoops! That's actually my toddler's hat. I realized later that the baby's hat was sitting in the car.)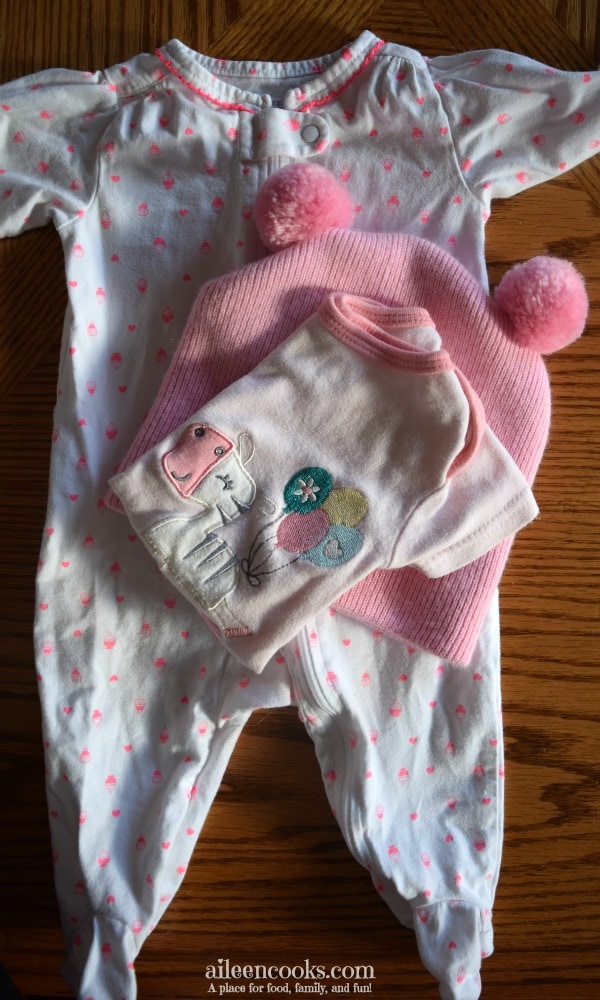 Baby Carrier
Baby wearing is so important once you have more than one child. It keeps my sanity in-tact to be able to hold and snuggle my baby while still having arms free to hold on to my tot. She is still little (2 months) and we are loving the soft wrap. As she gets older, we will transition to a more structure carrier.
Sun Block
With a very fair-skinned redhead, sun block is a must year round. I have just gotten in the habit of always having some on me.
Clothes for Toddler
Just because they aren't "babies" anymore does not mean they wont get messy. My toddler being potty trained means she just might have an accident while we're out. Or she'll spill yogurt on her shirt. Either way, she gets an extra outfit.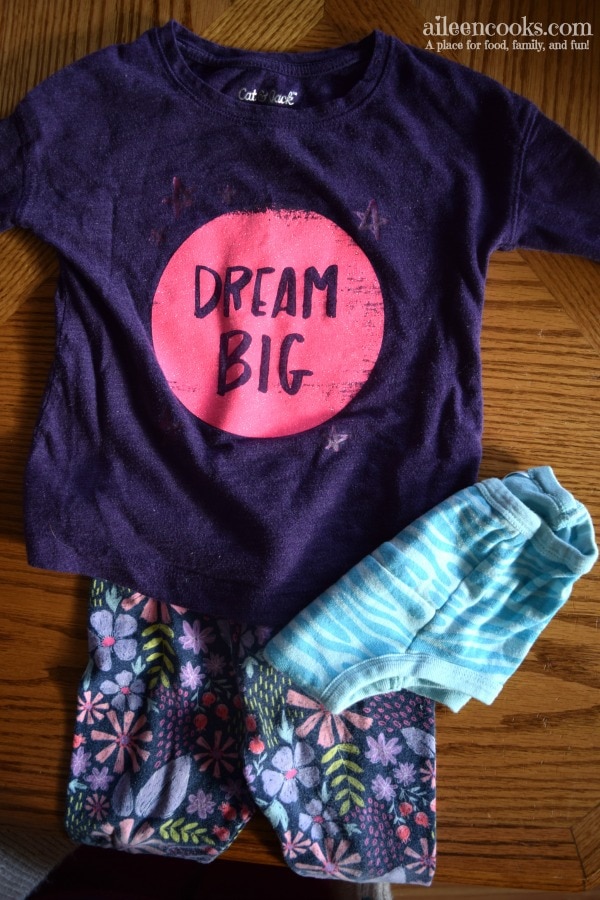 Note: I also keep a spare outfit for my four year old in the car. It's not needed often, but I still like to be prepared. I have found his extra outfit does not need to be schlepped around in the diaper bag.
Snacks + Water
Food is so important when we are out and about! Snacks and water keep my toddler occupied and prevents (most) meltdowns. I am currently breastfeeding. If you are bottle feeding, just add formula/bottles/water to this list. 🙂
Also, don't forget to pack a snack for yourself. I try and always have something to munch on while we're out. I am much more likely to feel stressed out, like the hot mess mom, or grumpy if I'm hungry. A granola bar or muffin makes a big difference! These egg snowman snacks are also a lot of fun if you can pack them with an ice pack.
That's it. Everything I keep in my diaper bag for baby & toddler. I try to be as minimalist as possible and only pack what I use on a regular basis. I also have to check/replenish my stock almost daily because we actually use the items packed in the diaper bag.
You can find WaterWipes at your local Walmart. Find a store near you here.
You can also enter to win one of five (5) $100 gift cards to Walmart! Enter below!
I-C will randomly select winners from all program entries and will facilitate fulfillment of the winning prizes (5 winners). Dates of contest are 11/14/2016-12/9/2016