We got to watch the all-new Disney on Ice show "Dare to Dream" on Thursday. It was such a nice way to spend Valentine's Day together as a family, to check out a new show, and to check out a venue that was new to us. Thank you to Feld Entertainment for the opportunity for our family to watch this show. We received complimentary admission to facilitate this review.
This was our second time watching a Disney on Ice show and I have to say, we were blown away. From amazing ice skating to great acting to exciting acrobatics – the show did not disappoint.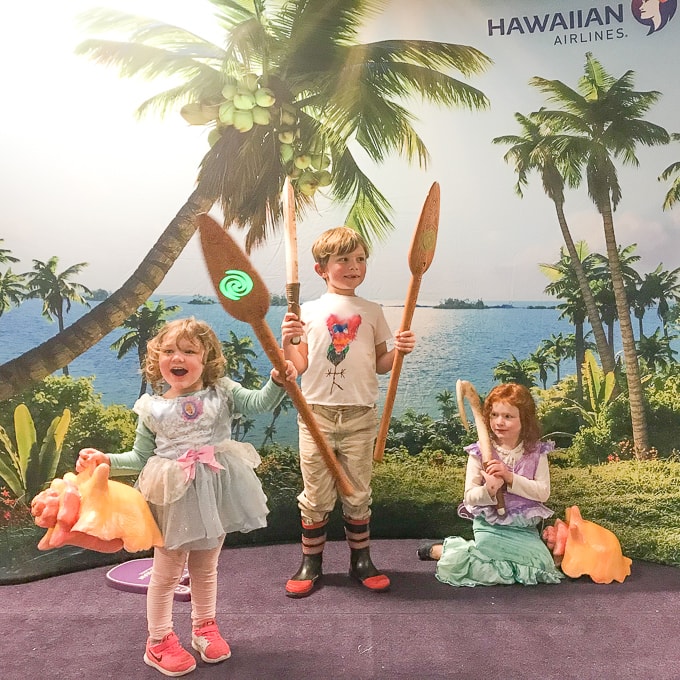 About Disney on Ice Dare to Dream
Disney on Ice Dare to Dream started out with a musical performance from Coco and then a dance number from Beauty and the Beast (my favorite princess). After that, Cinderella made her debut in an elaborate carriage. Our two year old was so excited to see Cinderella. She was wearing her Cinderella dress and had been talking about seeing her all day. So cute.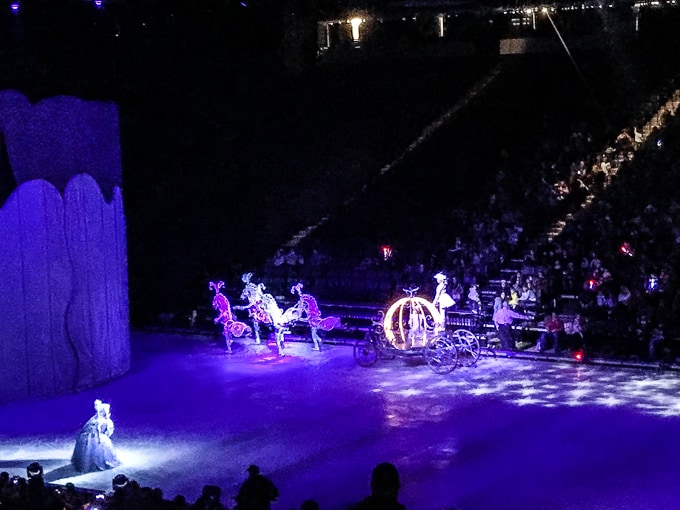 After Cinderella, it was time for Rapunzel and Flynn Ryder. They did some amazing acrobatics that they made look easy. Yet they were flying high in the air basically hanging off a piece of fabric. They swung around together and set the scene for the fun adventure they would have together. Their show ended with the lighting of the lanterns. It was so pretty.
After that, there was a nice sized intermission. It gave people enough time to get up and get food and drinks, use the restroom, and stretch their legs. It lasted about 20 minutes, which was perfect.
After the intermission, our four-year-olds favorite princess and queen came on stage. You guessed it – Anna & Elsa from Frozen! They sang all of our favorite songs and the audience sang along. This was my four-year-old's favorite part. She loves Elsa and was most looking forward to this part of the show.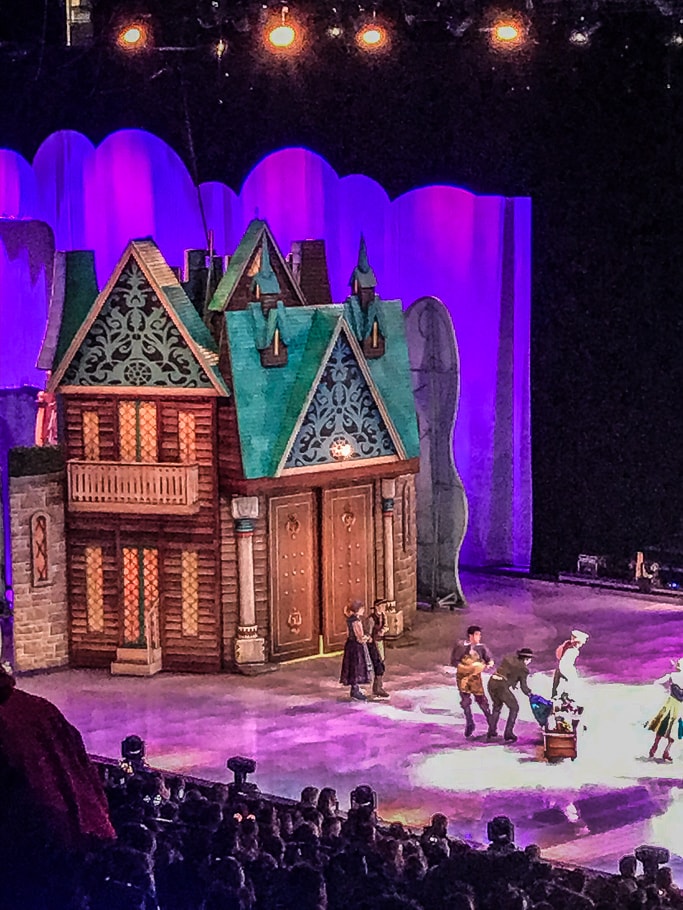 You may also like:
The sets for each story were very elaborate and colorful. During the frozen show, they had the castle in Arendelle and the ice staircase from Elsa's ice castle.
They show ended with the debut of Moana. I love Moana's story because it's not about falling-in-love. It's about being brave, saving her village, and persevering. This show showed all of that. They even had a big number with Tamatoa. He was huge and sang and danced all over the rink. The crowd went wild for this part of the show. It was a big hit.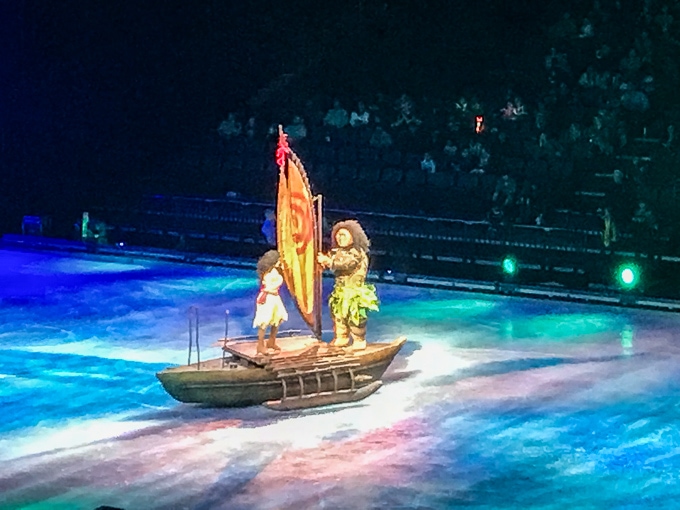 I don't know how they do it, but Disney on Ice does such a great job of telling each story so well. Even if we hadn't seen all of these movies, we would have followed the story and been captivated. They packed all of these stories into 2 hours. Amazing.
Planning your trip to Disney on Ice
We saw the show at Golden 1 Center in the heart of Sacramento, CA. This was our first time visiting this venue and I was very impressed. It was easy to access and parking was extremely convenient. You can reserve your parking ahead of time through SacPark and not have to worry about A) searching for parking or B) having cash on hand for parking. I paid ahead of time and even got a $5 discount for reserving online.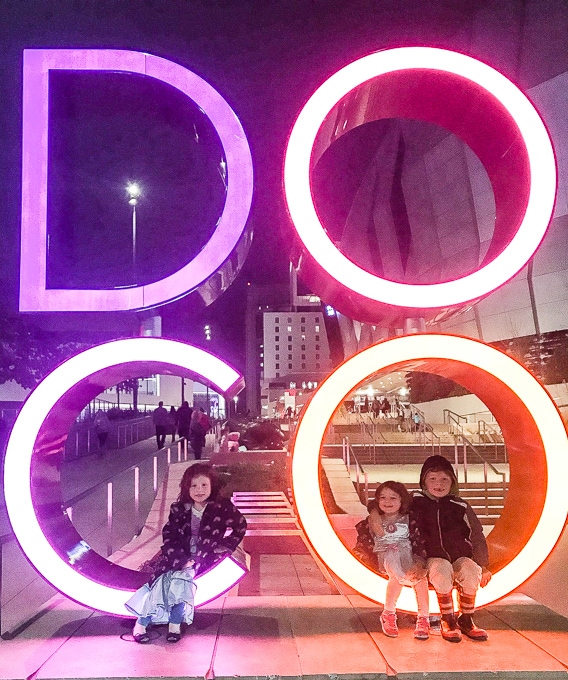 If you are planning to visit Disney on Ice, I highly recommend arriving early. There is a special meet-and-greet with Coco beforehand. Plus, that will give you time to take photos of your kids, grab a treat or souvenir, and find the bathrooms.
I also recommend stocking up on glow sticks from Dollar Tree before you visit. My friend Justine at Little Dove Blog did this and I thought it was so smart. It's a great way to give your kids something shiny to hold on to and saves a ton of money. Especially if you have more than one show.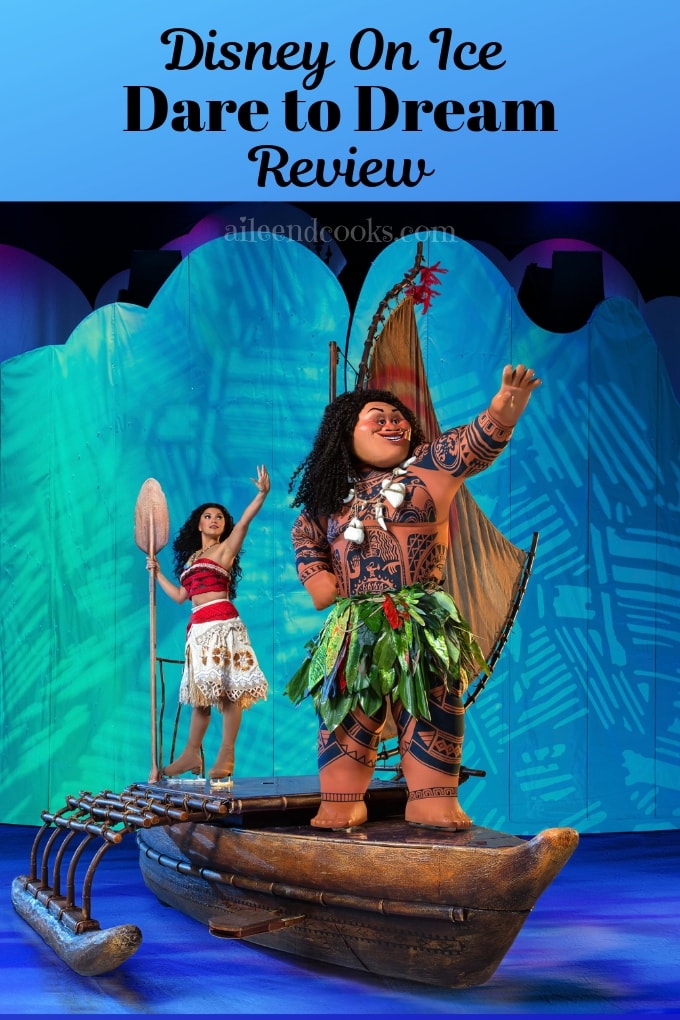 Disney on Ice Dare to Dream is playing in Sacramento on February 16, 17, and 18. After that, you can catch the show in San Jose and Oakland. Ticket prices start at $20. Get your tickets here.
Have you ever been to Disney on Ice? What did you think?