Learn how to make your own DIY hand sanitizer with this simple tutorial. We also include some free and adorable printable tags!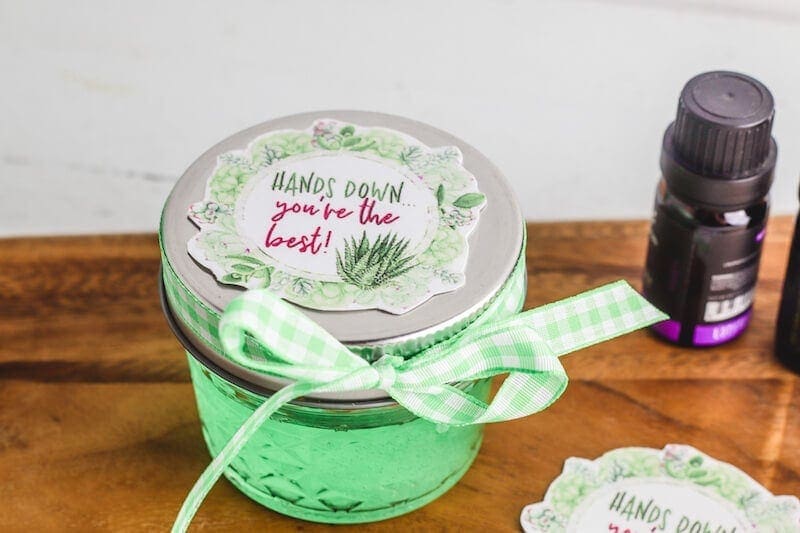 This hand sanitizer is great for making your own homemade hand sanitizer to have on hand but it also makes great gifts! The adorable tags can be printed and cut to fit the top of a 4 ounce mason jar.
Hand Sanitizer Ingredients
Make hand sanitizer is relatively easy. Just mix up some rubbing alcohol, pure aloe vera gel, and essential oils. It takes less than 10 minutes and will have you all set to sanitize your hands when you aren't able to wash with soap and water.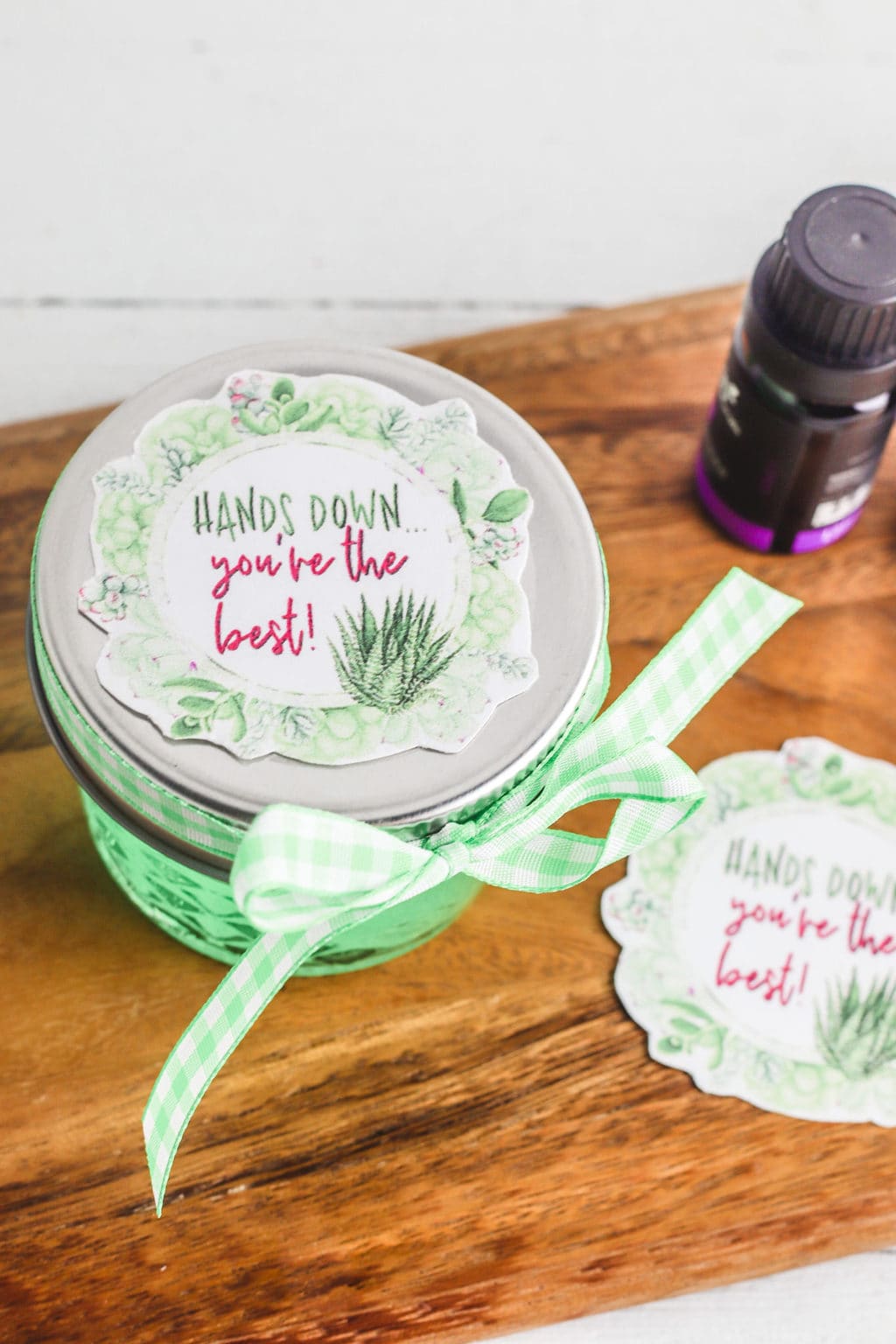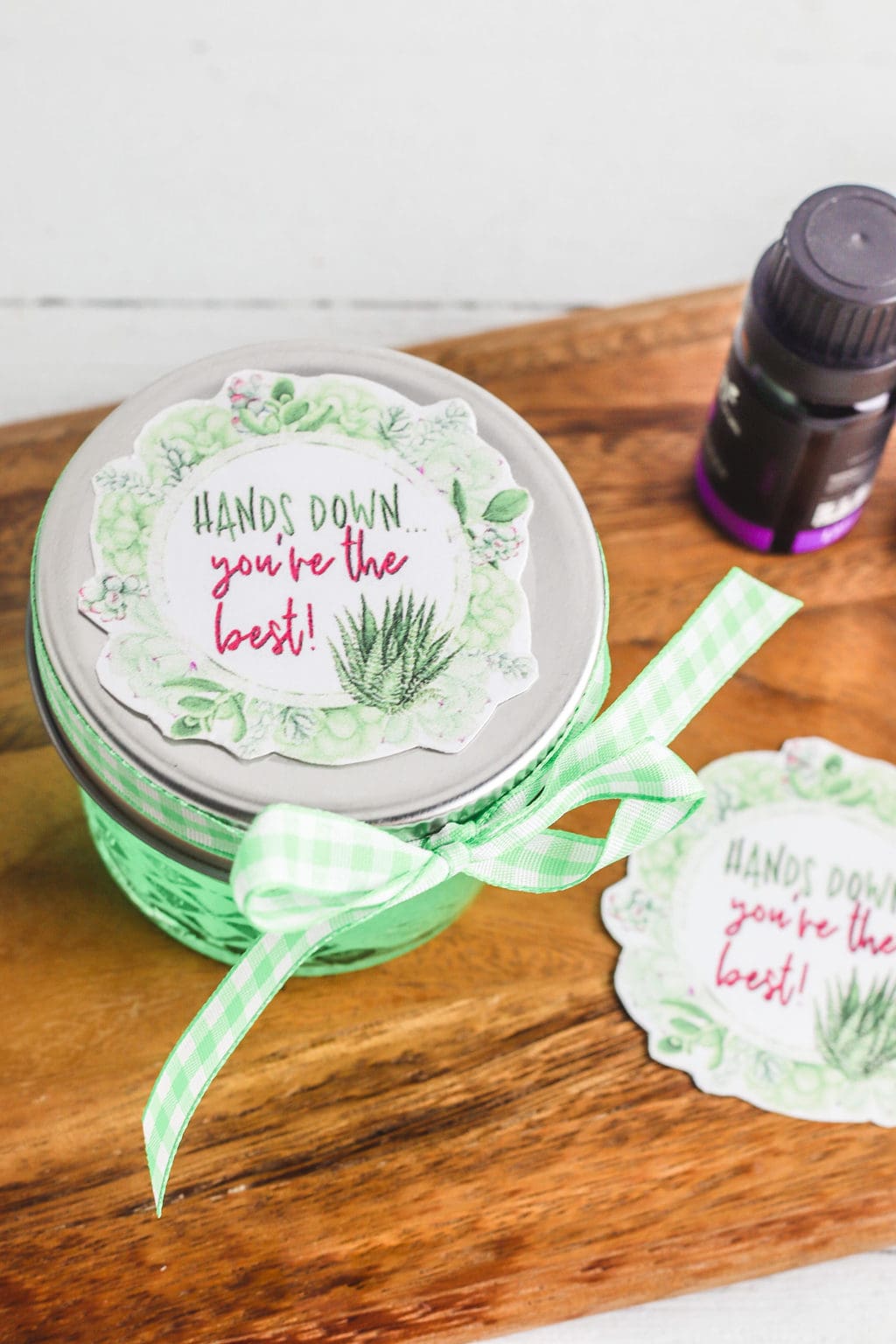 What kind of alcohol do I need to make DIY hand sanitizer?
We recommend rubbing alcohol in this tutorial. Check to make sure that it is at least 90% alcohol as this is the effective ingredient and the addition of the aloe vera and essential oils will lower its potency. If you want more information on the science behind the hand sanitizer and how to ensure it's effective, read this post from the CDC.
Do I have to use essential oils in my homemade hand sanitizer?
The essential oils in this project are not essential to making hand sanitizer. If you don't have them or prefer not to use them, they can be removed without effecting the outcome of your homemade hand sanitizer.
More useful tutorials:
Reusable Swiffer Pads Tutorial
Spring Cleaning Your Kitchen With Kids
Free Printable Hand Sanitizer Tags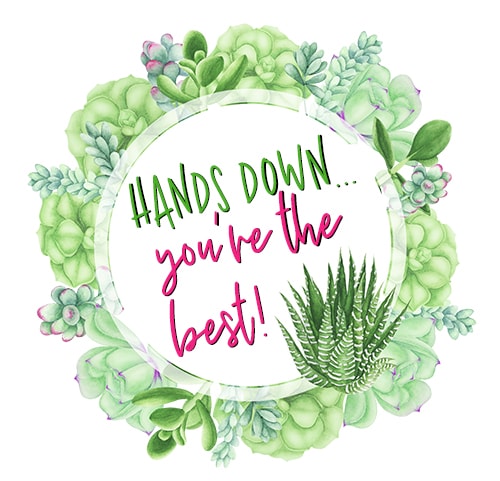 If you want to make these as gifts, you will want some cut tags to go with them! Click the link below to download and print the PDF printable tags.
Download Hand Sanitizer Gift Tags
DIY Hand Sanitizer
Make your own hand santizer at home with this simple tutorial.
Materials
¼ cup rubbing alcohol
2 tablespoons aloe vera gel
5 drops lavender essential oil
5 drops tea tree essential oil
Small jar
Printable gift tag
Instructions
In a small bowl, whisk together the alcohol, aloe vera gel, and essential oils until well combined.
Pour mixture into a small jar and place the lid on top.
Print out the printable gift tag and cut out around outer edge.
Attach gift tag to the top of the jar.
Notes
Rubbing Alcohol should be at least 90% alcholol for this hand sanitizer to be effective at killing germs.
Recommended Products
As an Amazon Associate and member of other affiliate programs, I earn from qualifying purchases.
Save this for later on Pinterest.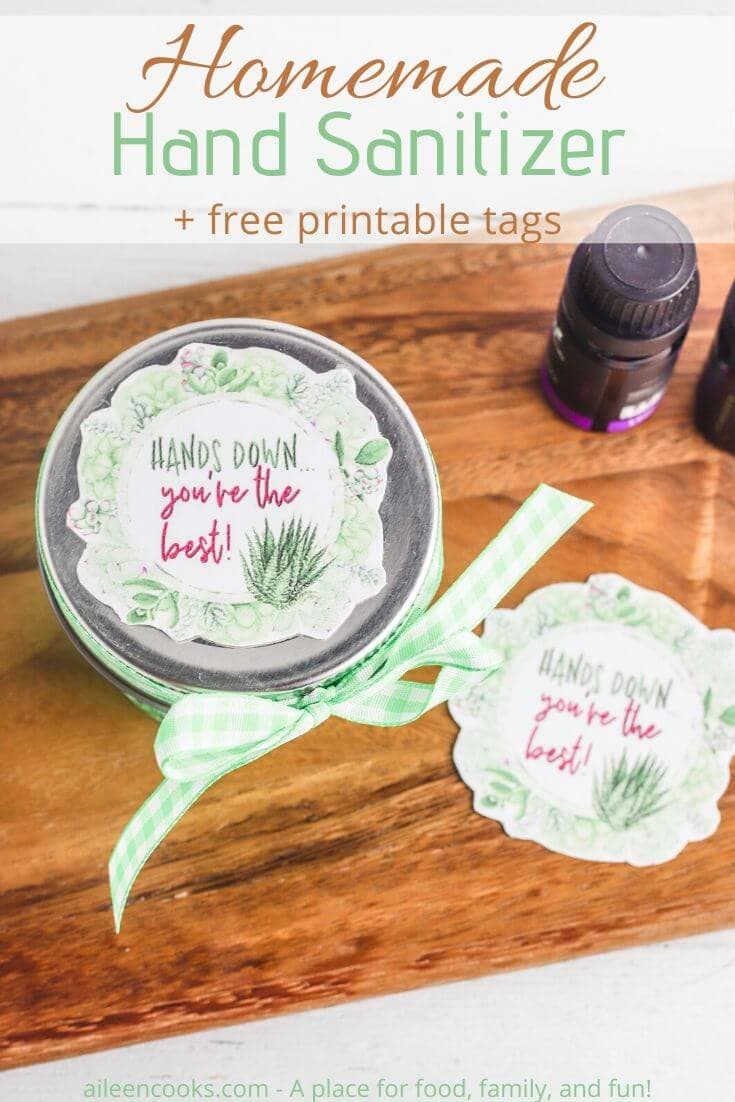 Did you try making your own DIY Hand Sanitizer? Let us know what you thought with a rating and comment. You can also tag us in your creations on social media using @aileencooks and #aileencooks.