This post is sponsored by BabbleBoxx.com on behalf of The Quaker Oats Company.
This has been a strange year, hasn't it? With schools being closed for so many kids, our world has felt so different! My kiddos have been Distance Learning since March.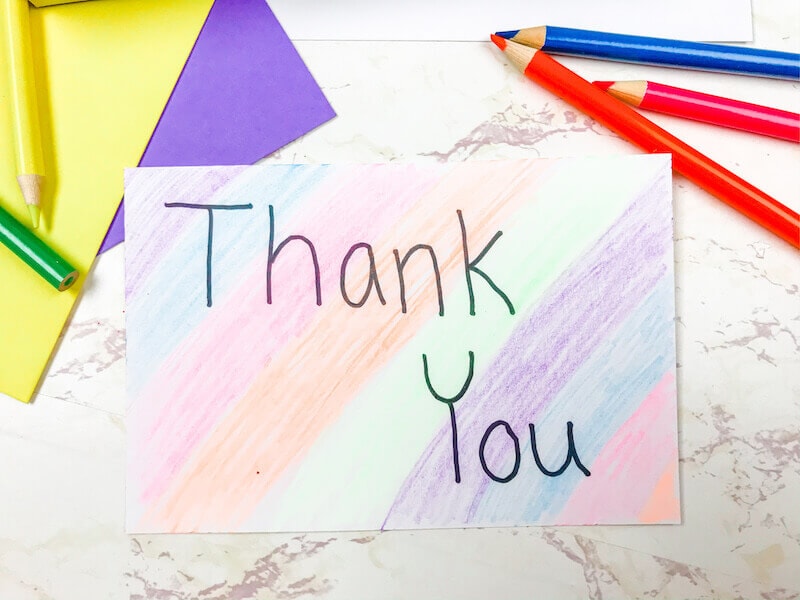 Adjusting to Distance Learning
Doing school with my kids at home has certainly been a lot of work. Between adjusting my schedule to fit in time for schooling, learning how my kids learn, working from home, and being pregnant (aka exhausted all the time), it can feel overwhelming at times!
Easy Snack Time with Quaker Kids Organic
Luckily, snack time doesn't have to be stressful. Quaker's line of whole grain bars and bites are a snack my kids want to eat with ingredients I can feel good about.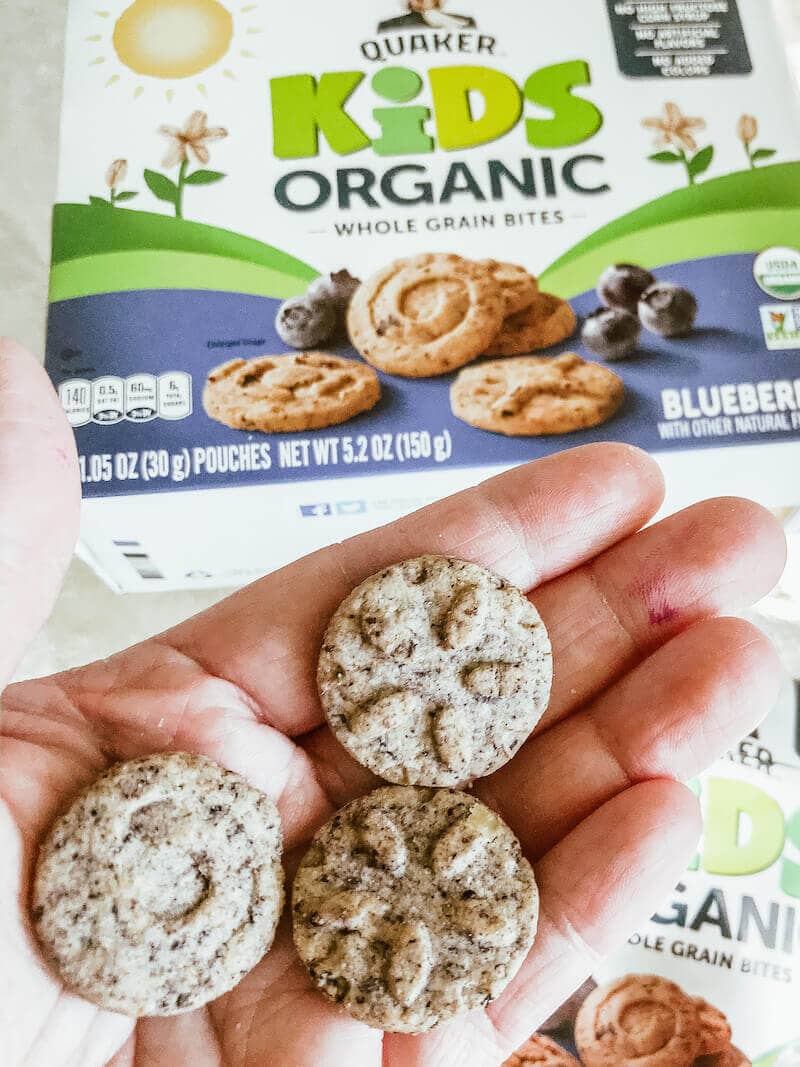 They are individually packaged, making it easy for kids to serve their own snack. Quaker Kids Organic delicious soft-baked bars and snack-sized bites provide 11-19 grams of whole grains, are certified organic, and Non-GMO Project Verified.
The bars come in yummy chocolate and strawberry flavors and the bites come with real blueberry or strawberry pieces baked right in. You can use this product locator to see where they are carried near you.
Saying Thank You to Teachers
Quaker is helping me and the kids say thank you to their teachers. After all, this has been a lot of work for them, too!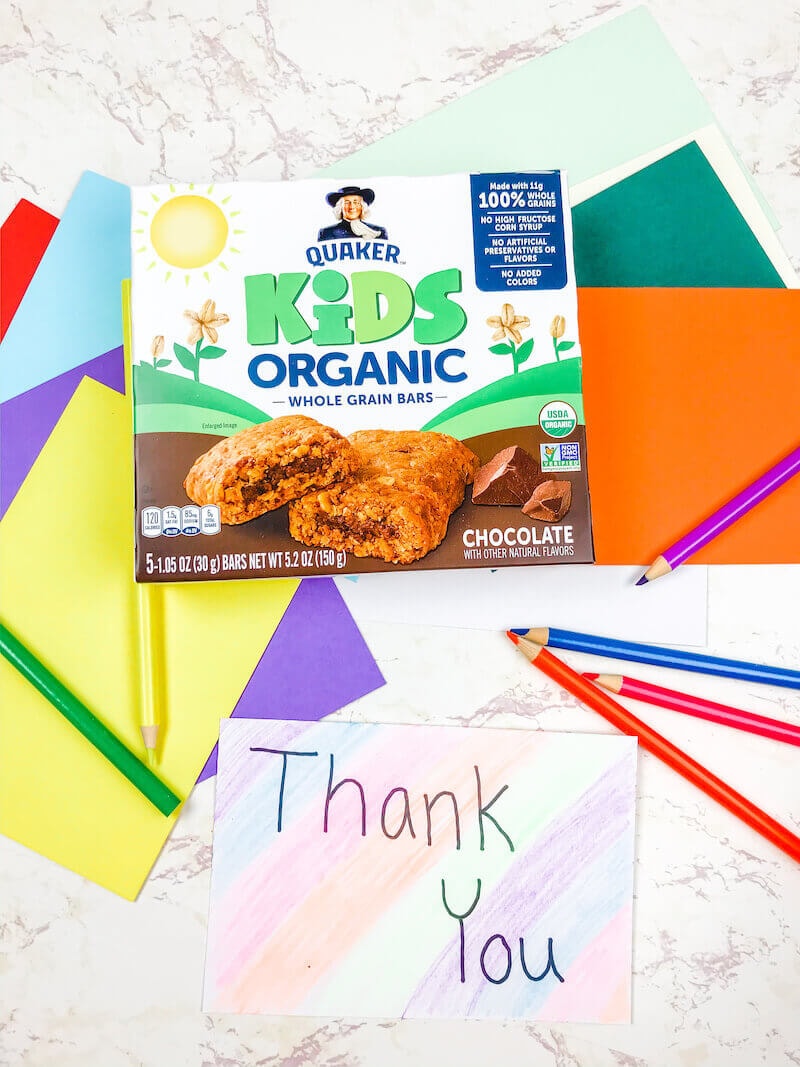 They have had to adjust how they teach and their curriculum to make it work for distance learning. This is no easy feat. Many teachers have kids e-learning at home, too. So they are having to wear many hats, just like us.
Plus, this must be a very emotional time for them. They had to abruptly stop teaching in the classroom and didn't even have the opportunity for a proper goodbye to their students. I can only imagine how that must feel.
Homemade Thank You Notes for our Teachers
We decided to thank our teachers with a handmade thank you card. We delivered these cards to our teachers when the kids went to pick up their things from the school.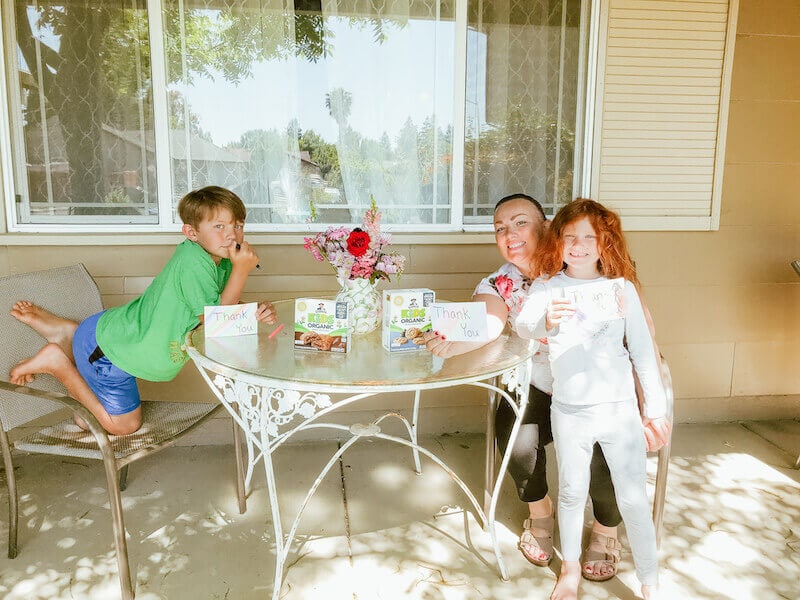 I'm going to show you exactly how we made these thank you cards for teachers, so you can make them, too!
How to make a DIY Thank You Card for Teachers
Supplies:
White note cards

Colorful envelopes

Colored pencils

Black permanent marker

Pencil
Directions:
Using the permanent marker, start by writing Thank You in big letters on your note card.
Using colored pencils, have your child color in the entire card. The thank you will show through. We made rainbow designs on our card but your kiddos can decorate it however they want. Encourage them to fill in the entire card.
On the back do the card. Have your child write a thank you note to their teacher (this is also a great writing activity). Older kids can do this independently. For my kindergartner, I wrote out what she wanted to say on a separate card and she copied it.
Place the card inside the envelope and seal it. Write the teacher's name on the front (or address it, if you are mailing it to the school). Let your kids decorate the back of the envelope.
We Love Our Teachers Free Printable
Quaker has also created a printable coloring page that kids can color in and give to their teachers. Download it here.
Make sure you also try Quaker Kids Organic Whole Grain Bars and Bites. They will help make snack time the easiest part of your day!
Save this project for later on Pinterest