Learn how to make this fun DIY tooth fairy pillow – perfect for the little superhero in your life!
When my son got his first loose tooth, I knew instantly I wanted to make him a tooth fairy pillow. I had been pinning homemade tooth fairy pillow ideas since he was a baby because I thought they were so fun.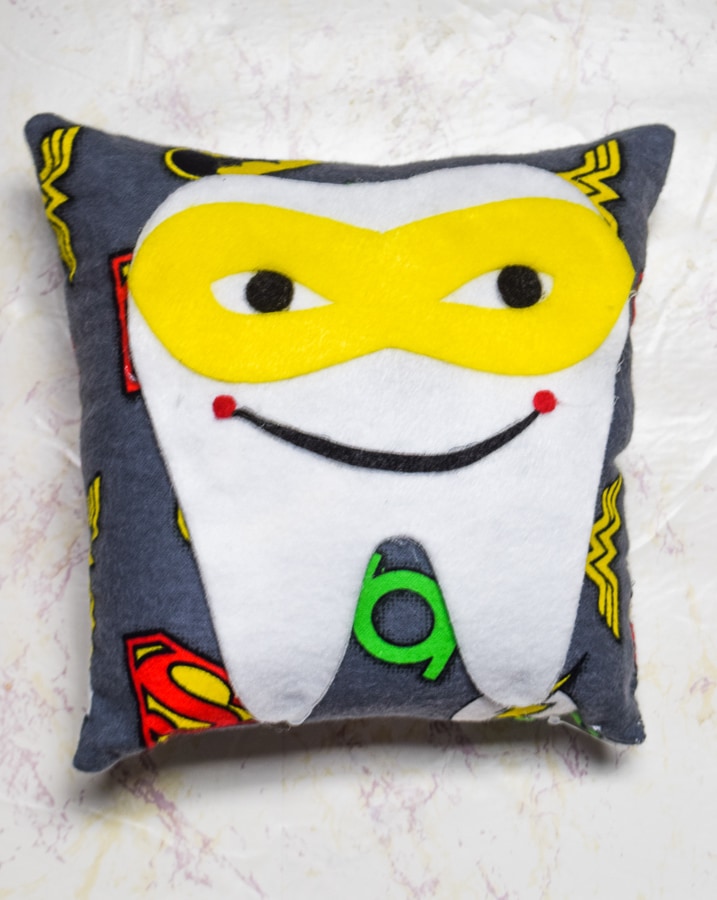 So he showed me his wiggly tooth and I instantly rushed to the fabric store. I stayed up late to finish his pillow – hoping his tooth wouldn't fall out before it was finished.
3 weeks later, he lost his first tooth. Ha. Good thing I was ready! 😉
If you're like me and want to make a fun homemade pillow for your child's loose tooth, check out this tutorial. (This post contains affiliate links, read my disclosure policy here.)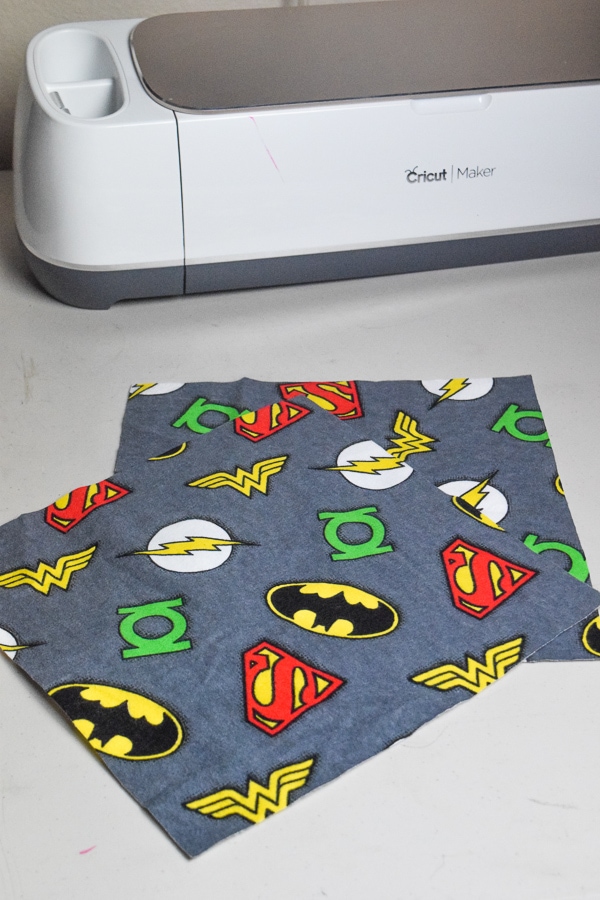 Materials for the DIY Tooth Fairy Pillow
1/2 yard cotton or cotton flannel in print of choice (this is the one I used)
2 sheets white felt
1 sheet yellow felt
1 sheet red felt
1 sheet black felt
cutting machine (I used a Cricut Maker)
needle and thread
dollar bill
Don't have a Cricut but still want to make this project?
Check out this post from Color The Moon. Her tutorial was my inspiration and she includes a printable so you can cut the shapes out by hand!
How to make a Super Hero Tooth Fairy Pillow
Go to google and search for "tooth svg". Pick a tooth shape you like and make sure it is black in the center and not outlined with black. Do the same with "mask svg". Pick a mask that is filled in and only has white in the center for the eyes.
Upload both images into design space.
Adjust the tooth so it is roughly 6.5 X 7.5 inches. Duplicate it so you have two teeth. Color code them white.
Move the mask over the tooth and adjust the width to the same as the tooth where you want it. Color code it yellow.
Using the shapes, make two circles for the eyes and ensure they fit into the mask holes. Color code them black.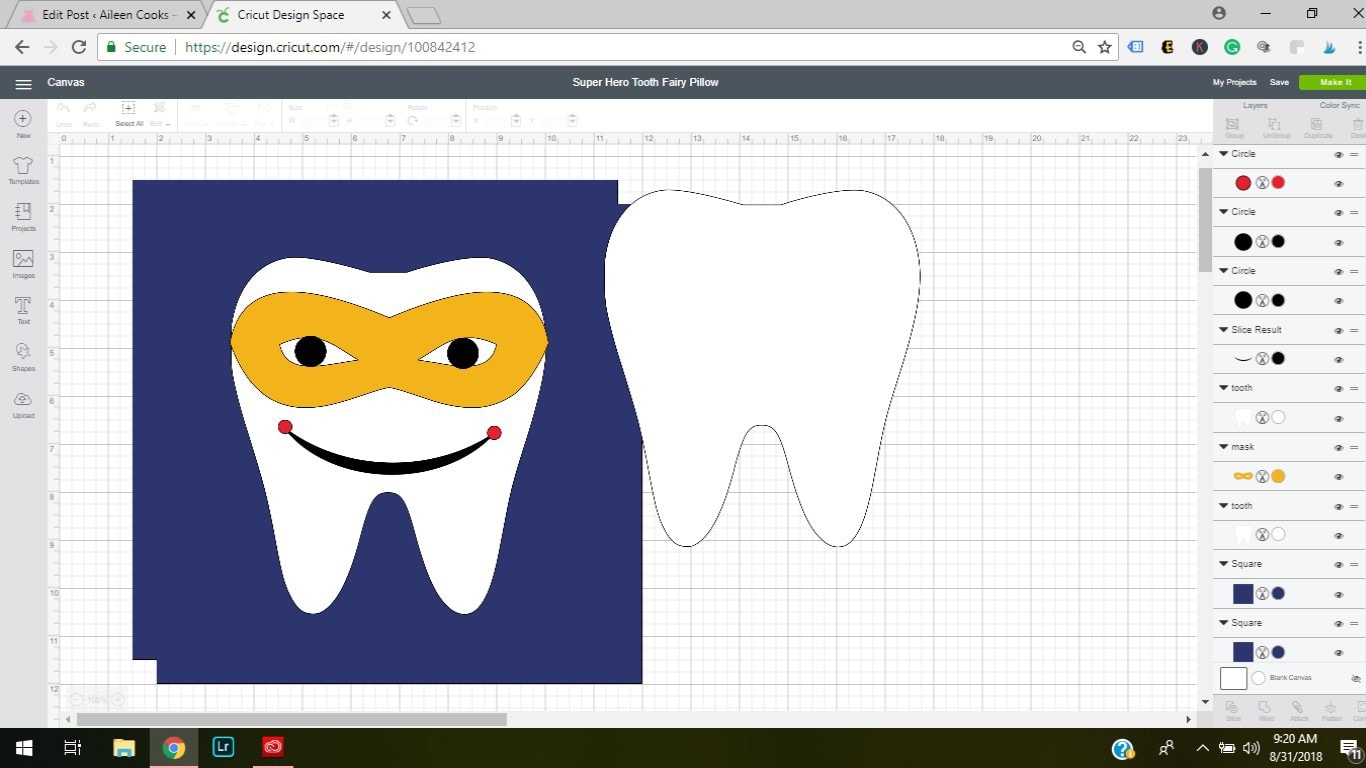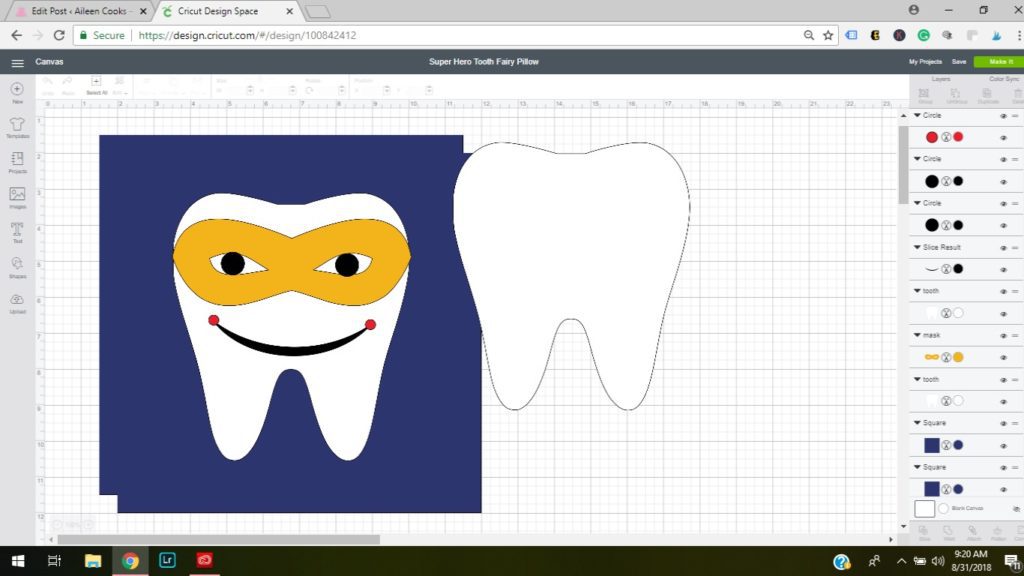 Make two smaller circles for the corner of the mouth and color code them red.
Make two large circles and overlap them until only a small sliver is present (this will be your mouth). Adjust the sizes of the circles until you are happy with the smile.
Create two large squares that are 10 x 10. Color code them blue.
Arrange everything as you would on the pillow and make sure it all matches up and you like how it looks.
Cut. Arrange the felt according to the colors and the cotton flannel for the blue squares.
Now it's time to assemble your DIY tooth fairy pillow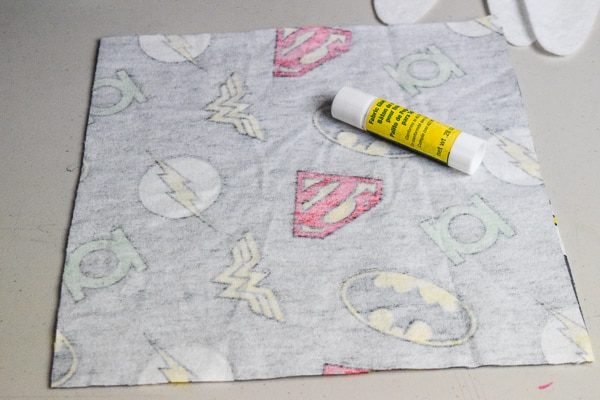 Start by matching up your cotton flannel pillowcase inside out (print facing each other). Attach with the fabric glue and sew the two squares together, leaving 6 inches on one side.
Reach your hand inside the pillowcase and turn it right side out. You may need to use something pointy to get the corners out. A pencil works well for this.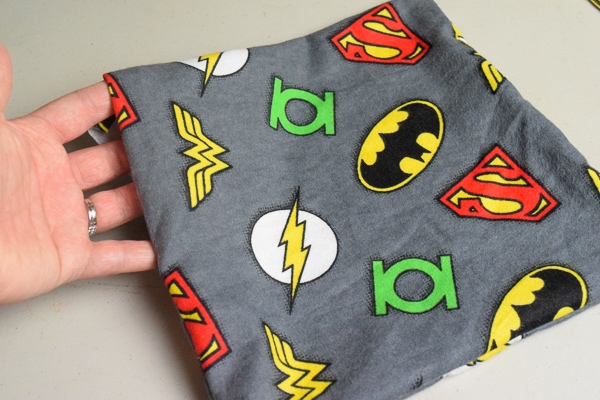 Arrange your first tooth in the center of the front of the pillowcase. Hot glue it on.
Place the second tooth onto the first. Fold up your dollar bill and place it poking out of the center of the top of the tooth and hot glue around it. This will become your tooth pocket for your DIY tooth fairy pillow.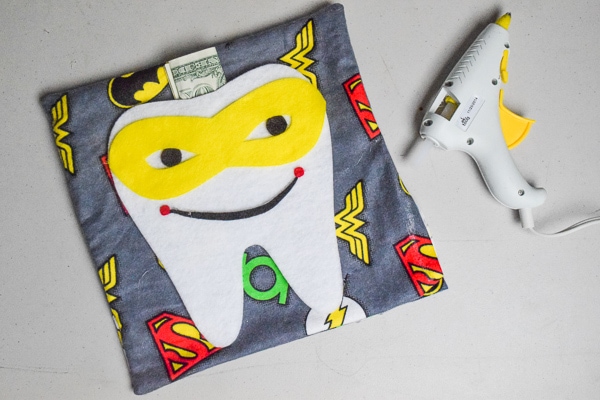 Hot glue on the face and mask.
Fill your superhero pillow with pillow stuffing and sew up the hole.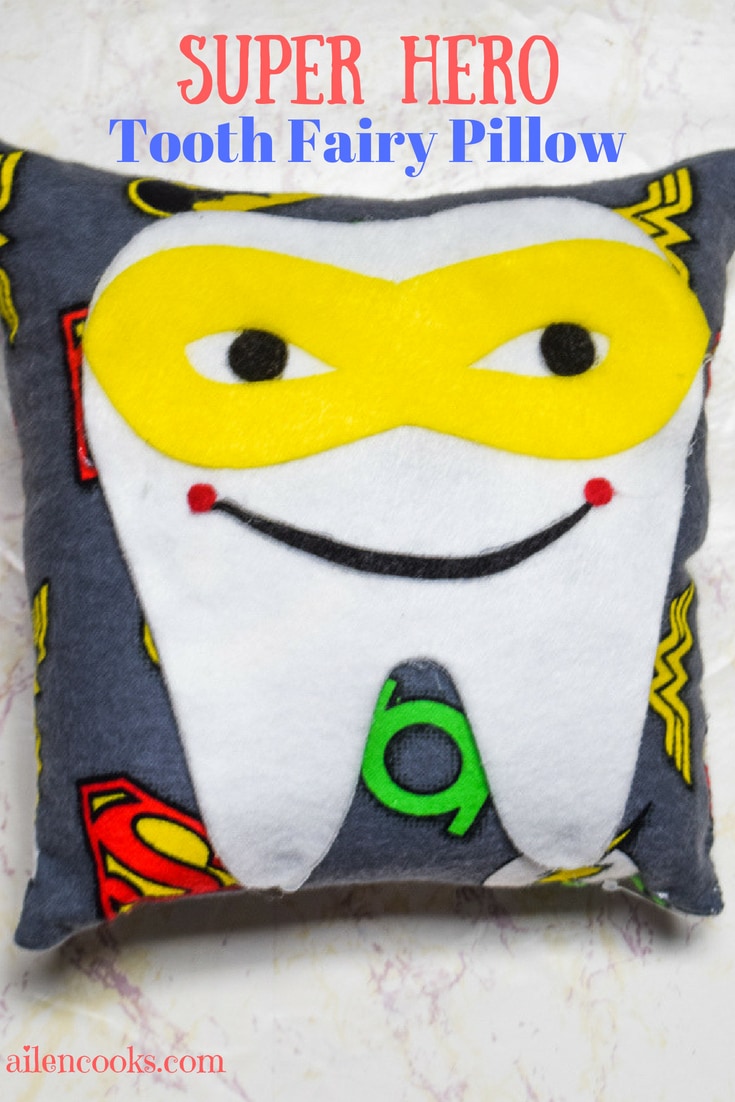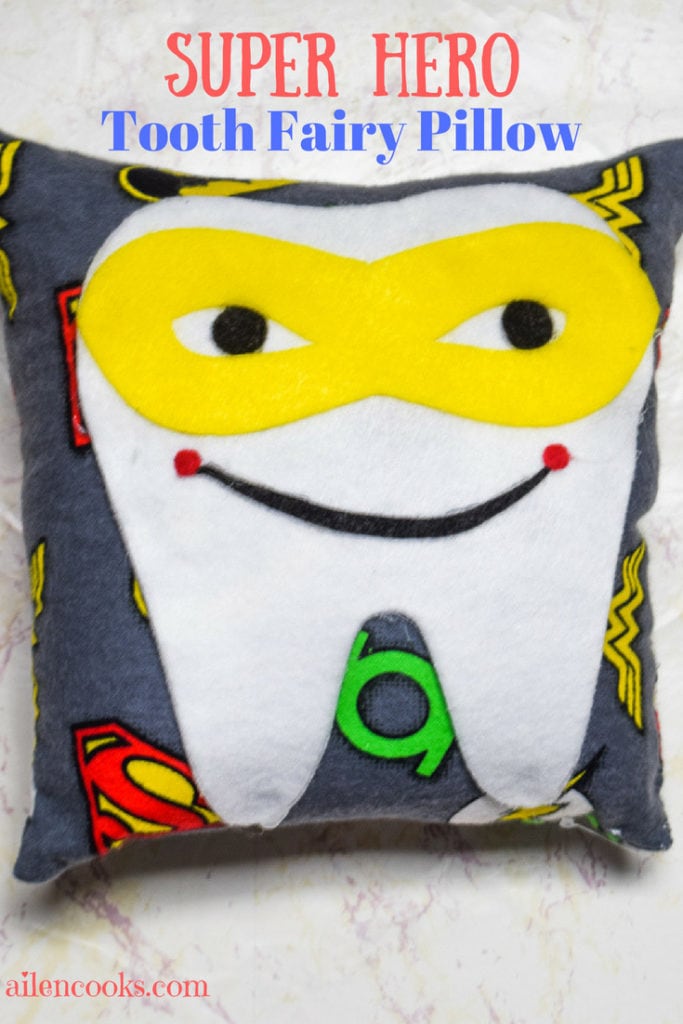 That's it! You have yourself a super fun and homemade tooth fairy pillow that your little superhero is sure to love!